Your Free Guide: Opening Non-Resident Bank Accounts
Download this FREE printable guide to start opening non-resident bank accounts with the best banks around the world.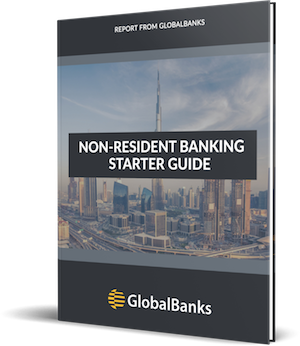 Non-Resident Bank Account Opening
Non-resident bank account options exist in almost every country. From retail accounts in the US to private bank accounts in Europe, and everything in between.
To get started opening your non-resident bank account, use our free resources, featured articles, and expert insights to navigate your options and find the best bank account for you.
Opening an international bank account is critical to the lives of many individuals and business owners. This can be true whether you live in Southeast
Read More »
Non-Resident Account Opening
Finally open accounts with our 'Magic Eight' account opening formula
Get the steps to avoid the 'Top 7 Application Killing' mistakes applicants keep making
Plus: How to unlock accounts & benefits that most applicants can't access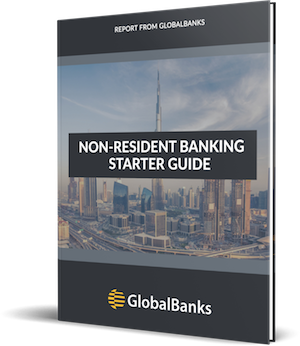 Non-Resident Bank Account Opening 101
Before jumping in, here are some of the key takeaways you should know before you open a bank account as a non-resident.
KEY TAKEAWAYS:
Not all jurisdictions offer non-resident bank accounts

Most individuals can open non-resident bank accounts 100% remotely

Required deposit levels vary between jurisdictions & banks

Unexpected costs can apply if non-residents choose the wrong banks

Non-resident bank accounts can offer unique opportunities
Why Open a Bank Account as a Non-Resident?
Opening a non-resident bank account can be essential to supporting your financial needs or international lifestyle. This is especially true if you have investments abroad, work in a country other than your home country, or have a career that requires frequent relocation.
But, there are many other common reasons why individuals are interested in opening non-resident bank accounts. 
Common Reasons to Open a Non-Resident Bank Account
Support for your international lifestyle across multiple jurisdictions

Finance international real estate investments & maintenance costs

Access a stable store of value compared to a devaluing home currency

Access multiple currencies at competitive foreign exchange rates

Better managed banks than those available in your home country

Corruption & theft are a risk when banking in your home country

Diversification of economic & political risk across countries
These are just a few of the many benefits you can unlock when you open a bank account as a non-resident. 
But just because you want a non-resident bank account, that doesn't mean you'll be able to open one immediately. There are many challenges that non-residents may face when attempting to open accounts, so lets dive into the process of opening non-resident bank accounts.
How to Open a Non-Resident Bank Account
To successfully open an account you first need to know which country and ideally which bank you want to bank with. 
Once you decide on a banking jurisdiction, we suggest digging into our country specific content to find out the specifics of opening accounts there. You can find this either below or by visiting our regional content hubs at the top of this page. 
That said, no matter where you choose to bank, there are a few unique considerations that non-residents must keep in mind when opening bank accounts. 
Unique Non-Resident Bank Account Opening Considerations
Can you demonstrate the necessary ties to the country?

Can you meet the deposit requirements for non-resident accounts?

Do you have an acceptable address (local or foreign) to open an account?

Will you be able to open the account without visiting the bank?

Does the bank have any unique document authentication requirements?

Are bankers in the country familiar with your nationality & residency?

Does the bank openly accept non-resident & foreign clients?

Does the bank charge any unique non-resident banking fees?
By answering these questions when you're selecting a country and bank, you can ensure that you find a non-resident banking option that is suitable for your profile. 
This will save you from wasting time applying to banks that don't match you or that you are not eligible for, which is very important.
How You Can Start Opening Today
If you need help to determine which country or bank is best for you, you can join one of our premium memberships and immediately get the help you need.
If you're just getting started, we suggest considering GlobalBanks IQ, it's our flagship international banking platform designed to help non-residents navigate account opening options for themselves and their businesses. 
It comes with step-by-step account opening instructions, proven tools for overcoming account opening challenges, and insights from our team. If you're ready to start opening a non-resident bank account, click below to get started with GlobalBanks IQ right away.
GlobalBanks IQ provides immediate access to everything you need to open Non-Resident Bank Accounts in top countries around the world!
Choose banks in minutes with our international banking database

Open accounts with detailed step-by-step instructions

Handle banker questions easily with detailed conversation scripts
Meet bank requirements (e.g. local address) with proven solutions
Unlock exclusive offers from the best banks in our member reports
Receive lists of banks that accept high-risk & offshore businesses
Plus much more!