Deciding to open a bank account in Russia as a non-resident is the banking equivalent of walking a tightrope across the Grand Canyon with a penguin on your back…
It doesn't make any sense… and with one wrong step, you're screwed.
Largely influenced (read: controlled) by the state, Russian banks are a prime example of why international banking is critical to protect your hard-earned money.
That said, there's still a select number of non-residents that want to open a bank account in Russia every year. So, in this article, we're going to break down Russian banking, show you how to get started, and what you must be aware of before diving in.
If this is your first time visiting GlobalBanks and you are interested in non-resident banking, don't forget to download your free copy of the Non-Resident Banking Starter Guide below. It's free. And, it will help you choose banks, select bankers, and open accounts around the world. 
Before moving on, an important caveat that helps frame the rest of this article:
Russian banking isn't for the faint of heart. So, be careful, consider alternatives, and go into the process with your eyes open and fully aware of the potential issues.
In fact, opening a Russian bank account as a non-resident should only be considered when it is absolutely necessary. If for no other reason, because of international sanctions. Sanctions currently impact around 50 different banks (and banking related entities) in Russia.
Such sanctions have been imposed due to Russia's involvement with North Korea, Syria, and Venezuela, the Russian annexation of Crimea, and the country's involvement in cyber attacks.
Needless to say, if you are considering opening accounts in Russia, make sure the bank you're dealing with has a) not been sanctioned and b) doesn't have characteristics that make it vulnerable to sanctions in the future.
Understanding the Russian Banking Sector
While Russia itself has a long and colorful history, the domestic banking sector is relatively new. And like much of the Russian economy, Russia's banking sector has had a turbulent ride over and it's only about 30 years old.
Remember: Russian banking laws didn't exist until 1990 — they were written just as the Soviet Union was crumbling.
Today, banking is a highly profitable sector of the Russian economy. And, the main driver of that profitability is high domestic interest rates. Unlike the EU or US, Russia is not yet toying with negative interest rates. Far from it…
In fact, over the past few years, interest rates have averaged around 6%, making consumer lending a highly profitable operation for both Russian and foreign banks active in the market.
But profitability doesn't mean stability. Nor does it guarantee safe banking options for retail clients, let alone non-residents.
Since its inception in 1990, Russia's banking law has been updated numerous times. Most recently, it was amended to meet international compliance and regulatory standards in 2013… right before Russia annexed Crimea the following year.
Following the annexation of Crimea and the sanctions that followed, banking in Russia was extremely turbulent. And while banking here is not nearly as turbulent today, Russia still isn't sitting on anyone's list of top banking jurisdictions… not even for Russians.
Non-Resident Banking Options in Russia
Anyone hell-bent on opening an account here will be happy to know that it's possible to open a bank account in Russia as a non-resident. In fact, if you know which banks to approach and what to expect, it can be a relatively straightforward process through one of two methods. We discuss these below.
For now, let's look at what to expect in terms of raw products and services when you open a bank account in Russia as a non-resident.
Non-resident accounts include both current accounts and savings accounts. These can be opened at most of the major banks in the country. Accounts can be dominated in ruble and foreign currency.
It's also possible to obtain a debit card. That said, these cards usually have usage restrictions and high fees. And if you have any intention of making online purchases, make sure your bank (and bank card) support this.
Alternatively, to get an American Express card issued by a Russian bank, you'll likely need to open an account with Russian Standard Bank. In addition to being the biggest consumer lender in the country, Russian Standard Bank is also the main issuer of American Express cards in Russia.
Another important aspect of non-resident banking is international transfers. And, in Russia, international transfers can be very expensive. With this in mind, those who need to make transfers internationally will find better alternatives outside of Russia.
Who Should Open a Bank Account in Russia as a Non-Resident?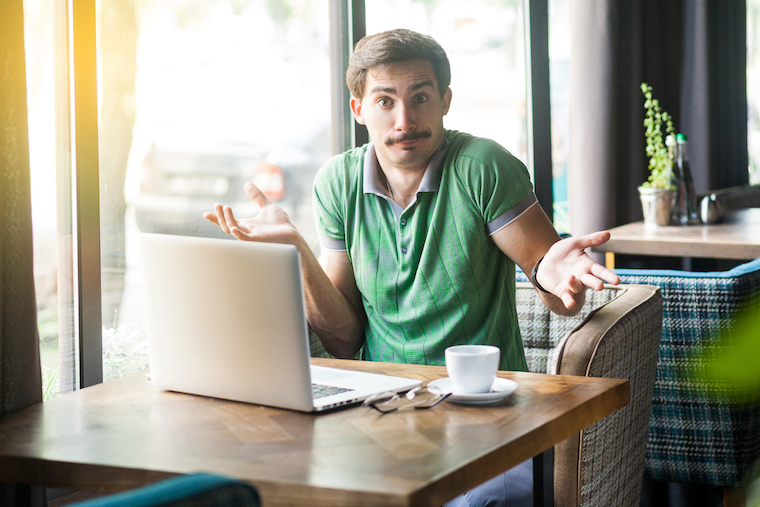 This is the most important consideration when determining whether to open a bank account in Russia as a non-resident or not.
The following list breaks down all of the instances when it might make sense to open a bank account in Russia as a non-resident.
Foreigners Living in Russia
Foreigners who live in Russia, have residency, or are in the process of obtaining residency can benefit from having an account locally. This can be used to cover day-to-day expenses, access local services, and pay taxes. But, the same limitations apply when trying to make international purchases or send money internationally.
Foreigners Moving To Russia
Foreigners planning to move to Russia in the near future may want to open an account ahead of their departure. This could help facilitate a smooth transition, allowing them to make local purchases, secure accommodations, and cover other related expenses locally ahead of their move.
Foreigners Who Travel To Russia Frequently
The Russian ruble is not the pinnacle of stability. So, for anyone traveling to Russia on a regular basis, in some situations, it could make sense to open a bank account in Russia as a non-resident for the purpose of holding rubles to make local purchases.
Foreigners Doing Business in Russia
Foreigners doing business in Russia may need a domestic account to receive payments or pay service providers, employees, or local suppliers. Likewise, as a result of currency instability, some companies may prefer to hold some funds domestically until they feel the exchange rate to their home currency is more desirable.
Normally, the list of individuals and companies that could consider banking in a country is a bit longer. But in the case of Russia, limited benefits, high fees, a shaky currency, and questionable stability, make a strong case for banking elsewhere.
If you fall into one of the groups above, you could certainly consider banking in Russia. But, we wouldn't recommend depositing significant sums. Most opt to deposit enough cash to cover day to day expenses but keep the majority of their wealth outside of the country.
Who Should Not Open a Bank Account in Russia as a Non-Resident?
Surprisingly, the following list of individuals that should not open a bank account in Russia as a non-resident also includes the groups listed above.
That's because, regardless of your reasoning for wanting to open a bank account in Russia as a non-resident, there will almost always be a better banking option available elsewhere.
Foreigners Who Reside in Russia
While foreigners may need an account to make local payments or send rent, they will almost always benefit from having an account outside of Russia as well. This is especially true for anyone looking to grow their wealth, access international investments, or diversify for economic and political reasons.
Foreigners Moving To Russia
Most foreigners planning on moving to Russia will already have accounts in their home country. And, if your home country's bank account has horrible transaction fees for incoming and outgoing transfers to Russia or has horrible exchange rates, that's a problem. In these instances, it may be beneficial to open accounts in a third country for added stability and a wider range of products and services.
Foreigners Who Travel To Russia Frequently
Holding funds in foreign banks can offer better stability, security, and exchange rates. With this in mind, it could make sense to maintain a traditional bank account outside of Russia, connected to a transfer service or EMI that allows you to hold (or transact) rubles, as needed.
Foreigners Doing Business in Russia
Similarly, those doing business in Russia may find it more cost-effective to bank outside of Russia and only access rubles on an "as needed" basis. In addition to being more stable, foreign accounts allow you to hold stable currencies without exposure to exchange controls.
Bank Account to Link With PayPal
This is something those from developed countries with seamless "bank to PayPal" integration never have to worry about. It's easy to sync your bank account with your PayPal account.
But, for entrepreneurs in emerging markets (e.g. Mongolia, Central Asia, Argentina, etc), banks don't always sync with PayPal. So, some entrepreneurs find that opening a bank account in Russia as a non-resident can solve this problem, at least until they open better accounts elsewhere.
What About Everyone Else?
Not surprisingly, we don't recommend that you (or anyone) open a bank account in Russia as a non-resident. Unless it is absolutely necessary.
Even then, it's almost always possible to open accounts with foreign banks in combination with EMIs or other transfer services to access more sustainable banking solutions.
For anyone committed to banking in Russia, this section will dive into how to choose the best bank for your situation as a non-resident.
Choosing a Russian Bank as a Non-Resident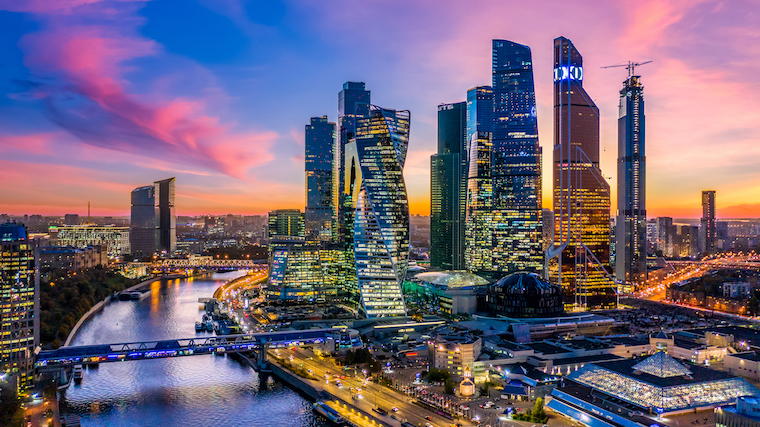 Russia has almost 400 banks. That's a lot. But, most of these banks are irrelevant for the purpose of this article. That's because most of them won't be (or shouldn't be) considered by the typical non-resident or tourist account holder.
Typically, non-residents look to open a bank account in Russia at banks in one of two categories, which are:
Large Russian Banks
Foreign Banks Operating in Russia
Of course, you will need to cross-check your desired banks against the latest sanctions list to make sure you do not accidentally open an account with a sanctioned bank, which could cause problems for you.
That said, there are roughly five to ten banking options that most non-residents consider when banking in Russia. These include a mix of foreign and domestic banks, with a range of services and account opening requirements.
How to Open a Bank Account in Russia as a Non-Resident
Like everywhere, each Russian bank will have its own set of account opening requirements for non-resident applicants.
That said, the required documents are pretty standard. Though in certain instances, applicants may be asked to provide a letter of employment, or documents relating to your visa or residency status.
Additionally, some banks in Russia will not require utility bills, tax documents, or other proofs of residential ties. This makes the process of opening a non-resident bank account in Russia much easier than in other countries. But, that still doesn't mean you should open accounts here.
Typical Documents Required to Open a Bank Account:
Completed application form
Passport
Proof of residential address (if needed)
Resident permit (if applicable)
Reference from employer confirming income
Can You Open a Bank Account in Russia as a Non-Resident Remotely?
In some instances, it is possible to open a bank account in Russia as a non-resident without visiting the bank in person. However, bank (and banker) selection is critical here, if this is an objective.
That said, there are certain steps in the account opening process that typically require an in-person meeting. These include identity verification, signing the application documents, and the signature sample for bank verification. Sometimes it's possible to arrange for verification to be completed at a later date.
Alternatively, certain non-residents looking to open a bank account in Russia may find it easier to open an account with a foreign bank that has operations in Russia. There are a handful of foreign banks operating in Russia, hailing from a number of different countries. These banks operate retail arms and do offer non-resident services.
We share additional banking strategies, special considerations, account opening strategies, and explain how to access these banks with premium members of GlobalBanks Insider.
Why Don't Russians Want to Bank in Russia?
In any country, if a sizable portion of the local population distrusts the local banking system and prefers to bank abroad, it's important to understand why.
So, an important question to ask is: if non-resident Russians don't want to bank in Russia, why should you?
The main reason why Russians want to bank abroad is that the Russian banking sector is only about 30 years old. And, many Russians have had first-hand experiences with bank failures, currency devaluation, exchange controls, hyperinflation, onerous account reporting and restrictions, unwarranted account freezes and confiscation, and other forms of economic and political instability.
In the two decades before 2017, nearly 2,600 of the 3,000 registered banks in Russia lost their licenses. And, after 2008, there were 47 bank failures.
Today, the four large state-owned banks dominate the Russian banking sector, with a 55% market share and nearly two-thirds of all assets.
But, how does any of this impact you when considering opening a non-resident bank account in Russia? Let's take a look.
Risks When You Open a Bank Account in Russia as a Non-Resident
When opening a bank account as a non-resident, there are always risks and challenges. However, when you open a bank account in Russia as a non-resident, these risks and challenges can multiply, if you're not careful. Let's take a look at some of them, along with a few misconceptions below:
Exchange Controls
The official currency of Russia is the ruble (RUB). And while all Russian banks use the ruble, not all of them can transact in foreign currency.
So, if you want to have a foreign currency account or plan to transact in foreign currencies, make sure the Russian bank you're opening a bank account with has the correct license authorizing it to do so.
Currency Risk
If you open a bank account in Russia as a non-resident and plan to have a ruble-denominated account, be aware of the currency risk.
The ruble isn't the pinnacle of stability, so many foreigners opt to a) keep the majority of their wealth outside of Russia (and not in the ruble) and b) only keep what is needed for short-term, day to day local expenses in rubles.
Fiscal Police & Account Freezes
Additionally, certain transactions to and from non-resident accounts (especially with Russian residents) can sometimes attract attention from authorities and result in a temporary account freeze.
In Russia, both banks and fiscal authorities can freeze accounts for suspicious activity. But due to onerous reporting requirements and exchange controls, there's a broad definition for what can constitute "suspicious" and warrant an account freeze.
High Foreign Transaction Fees
Make sure you don't open an account at a bank with inflated fees and high transfer costs. Additionally, foreign exchange rates and fees can sometimes be expensive, as rates are set by the bank internally. So, if you plan on making a lot of international transfers in foreign currency, inspect the bank's fee list like a hawk before opening an account.
Maintenance & Service Fees
In addition to transfer fees, certain Russian banks charge high account maintenance fees on a rolling basis. This can also include recurring fees for specific services, such as debit or credit cards. It's important to confirm all fees before opening the account, not after.
Information Sharing
Russia is a signatory of Common Reporting Standards (CRS) and started participating in the automatic exchange of information in 2018. Additionally, Russian banks are also FATCA compliant and automatically collect and send account information of US citizens to the IRS.
Sanctions
If your Russian bank is sanctioned (or is sanctioned in the future), you could have problems or be red-flagged abroad.
Some Russian banks are currently sanctioned. So if you plan on using your Russian account to transact internationally, doing so from a sanctioned bank may have consequences for you abroad (or at banks in other countries).
Needless to say, if a Russian bank is sanctioned by your home country, you can't bank there.
Additionally, when banks are sanctioned, they often lose access to international currencies. That means they are unable to send international wires, and customers may find that themselves cut-off from their money.
With this in mind, considering banks in safer jurisdictions that are not prone to sanctions is important. We'll discuss some alternatives in the next section.
Where Should You Open Non-Resident Bank Accounts Instead?
It's important to understand that most non-residents have a wide range of banking options available. With this in mind, some of the alternative jurisdictions to consider before banking in Russia might be the following:
The Isle of Man or the Channel Islands
The Isle of Man and Jersey are both relatively stable banking jurisdictions with credible banks. Isle of Man and Jersey banks cater to third-country nationals (expats) living outside of their home country. Such clients are usually seeking stable banking outside their country of residence. Such banks offer an interesting option for non-residents looking to open a bank account in Russia.
Learn more about banking in the Isle of Man here or banking in Jersey here.
Liechtenstein or Switzerland
For non-residents looking to open a bank account in Russia with a larger deposit, Liechtenstein or Switzerland could offer an attractive alternative. Banks in both countries are very familiar with clients that have ties to Russia. So they will be able to help navigate the nuances of sending money to and from the country.
Learn more about banking in Liechtenstein here or banking in Switzerland here.
Andorra or Singapore
Non-residents who are interested in the stability offered by Liechtenstein and Switzerland but are unable to meet the minimum opening requirements may want to consider banking in Andorra or Singapore instead. The minimum requirements are often significantly lower than in traditional banking hubs. Prospective clients can expect to deposit from US $150,000 to $300,000, while still accessing stability and safety.
Learn more about banking in Andorra here or banking in Singapore here.
Other Jurisdictions
There are many alternative jurisdictions for non-residents to consider. That said, each option will depend on a number of considerations. These considerations include nationality, residence, banking objectives, and how they will use the account.
As a result, some non-residents may find banking in the United States is better for their needs. In other cases, non-residents may opt for an account in the UAE, Luxembourg, or even Georgia.
In any case, there are many options available, and not exploring them would be doing a disservice to your money.
Ready to Open a Bank Account in Russia as a Non-Resident?
Whether you want to know which banks will accept you, which account opening strategies to use, how to solve your biggest banking problems, or just need help sorting out your banking options, we can help.
If you're ready to take action and start opening international accounts now, you can access GlobalBanks IQ, our dedicated international banking intelligence platform.
GlobalBanks IQ gives you everything you need to start finding and opening accounts for you or your business today.
When you join GlobalBanks IQ, you immediately unlock the GlobalBanks Database of international banks — home to 250+ banks in 50+ countries. 
And, you get access to our library of premium (members-only) reports. These include proven account opening strategies, country-specific banking options, and lists of banks for specific client types.
Plus, you unlock our account opening checklists, dedicated account opening alerts, and much more. 
To get started, click here to see if GlobalBanks IQ is the right choice for you to start accessing the benefits of international banking today.
You can also view all of the account opening solutions offered by GlobalBanks on our products page.