Opening an Asian bank account can give you access to one of the best banking hubs in the world: Singapore. The region also offers many lesser-known banking gems like Taiwan. 
Select your desired account type and access our free resources to help you quickly (and successfully) open accounts in Asia.
Asian Bank Account Options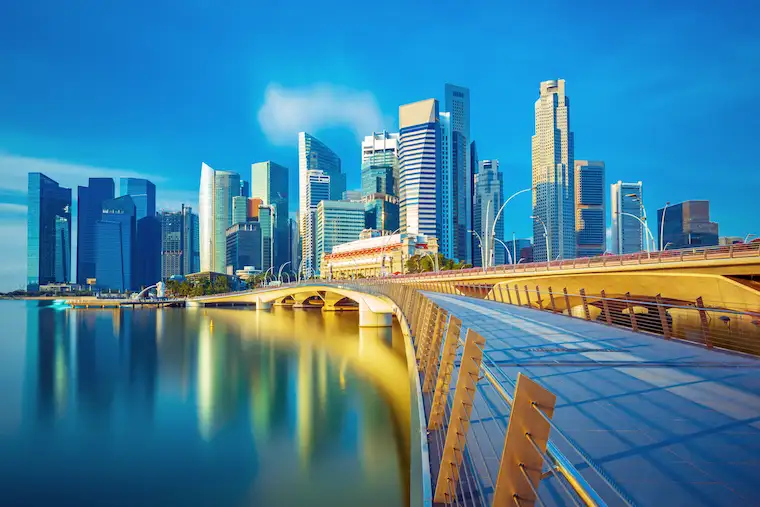 If you're interested in opening an expat bank account in Singapore, you're not alone. In fact, thanks to Singapore's stable economy, strong banking regulation, and
Read More »
Asian Bank Account Opening
Finally open accounts with our 'Magic Eight' account opening formula
Get the steps to avoid the 'Top 7 Application Killing' mistakes new applicants keep making
Plus: How to unlock the best banks & most sought after benefits with Asian banks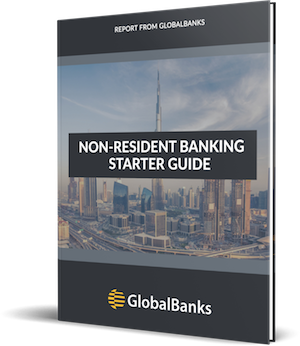 Asian Bank Account Opening 101
Before jumping in, here are some of the key takeaways about opening Asian bank accounts that shouldn't be missed.
KEY TAKEAWAYS
Asian bank accounts can be opened by non-residents & businesses

Remote account opening is available for most clients in most countries

Preference is given to individuals & businesses with regional ties

Asia is home to some of the best & some of the worst banks in the world

Deposit requirements vary dramatically between countries & banks

Fees should be clear and agreed to in advance of opening

Traditional Asian hubs (e.g. Hong Kong) should be reconsidered in light of recent political developments
It's no longer a secret that Asia is one of the most powerful economic forces in the world, but macroeconomics aside, why might you consider banking here?
Well, Asia's economic prosperity has resulted in a significant accumulation of wealth. And where there's wealth, there's banking. 
Through a combination of international and local banks, Asian countries like Singapore have quickly joined the most revered banking hubs in the world – with reputations rivaling century-old safe havens like Switzerland, Liechtenstein, and Luxembourg. 
Additionally, Asia is also home to lesser-known banking opportunities, including Asia's very own offshore tax haven, Taiwan. Cut off from the rest of the world (thanks to Chinese veto power), Taiwan has become an interesting offshore banking hub for individuals and businesses.
There are, of course, many other Asian banking hubs to consider. From traditional jurisdictions like Hong Kong to other offshore jurisdictions like Labuan.
But regardless of where you choose to open bank accounts in Asia, you will benefit from an inherently international banking environment, access to a wide range of currencies, and (in most cases) an openness to non-residents and international transactions.
Can You Open an Asian Bank Account Remotely?
In most cases, individuals and businesses can open bank accounts in Asia remotely. This includes opening accounts with the top banks in places like Singapore. 
Keep in mind, however, remote account opening typically requires higher deposits and may not be available to "high-risk" clients. 
It's also important to mention that many Asian banks have restrictions on the products that they can offer residents of the United States, Canada, the United Kingdom, the EU, and elsewhere. That said, accounts can still be opened, they will just have a more limited selection of investment products and account options.
If you are ready to start opening accounts in Asia, you can access detailed account opening reports, bank profiles, and step-by-step instructions to open accounts immediately after joining GlobalBanks IQ. 
GlobalBanks IQ provides immediate access to all of the tools & information you need to start opening international bank accounts for your business. 
Choose banks in minutes with our international banking database

Open accounts with detailed step-by-step instructions

Handle banker questions easily with detailed conversation scripts
Meet bank requirements (e.g. local address) with proven solutions
Unlock exclusive offers from the best banks in our member reports
Receive lists of banks that accept high-risk & offshore businesses
Plus much more!
Looking for a different type of account? 
We can help you make informed decisions about personal, business, & private banking across Europe, Asia, and the United States. Click here to learn more.
Asian Bank Account Opening
Below you'll find our archive of free resources to assist with opening (and maintaining) Asian bank accounts. 
This includes detailed articles to help you open accounts in top banking hubs in Asia and free guides explaining how to navigate challenges for specific business types.