If you're looking for a bank account as an expat, you've probably come across the UK as a popular option. And, for good reason. Several UK banks are commonly used by expats when looking for "third country" bank accounts.
UK bank accounts for expats include current accounts, savings accounts, seafarer accounts, premier accounts, and wealth management accounts. They typically offer multi-currency accounts, with GBP, EUR, and USD denominated deposits being most popular. And, in most cases, accounts can be opened remotely.
Of course, in order to access these accounts as an expat, you need to know which specific banks match your needs and client profile. Likewise, you need to know which banks allow remote opening and won't require you to show up in person.
So, in this article, we'll walk through the process of choosing UK bank accounts for expats. This includes special considerations, account opening quirks, lesser-known pitfalls, and challenges you'll likely face.
But, before diving in, if this is your first time visiting GlobalBanks, don't forget to download your free non-resident banking starter guide. It's helps non-residents and expats open accounts in top banking hubs around the world.
What Are UK Bank Accounts for Expats?
There are two main types of UK bank accounts for expats:
UK bank accounts for foreign expats living in the UK
UK bank accounts for foreign and UK expats living abroad
However, in this article, we'll only be discussing the second group: UK bank accounts for foreign and UK expats living abroad. We'll look into the first group in a future article.
As mentioned, UK bank accounts for expats range from basic current accounts to full-fledged wealth management and investment accounts. But, they can also include specialty accounts such as seafarer accounts, corporate accounts, and even term deposits. In other words, UK bank accounts for expats are actually pretty diverse.
Of course, the account that's best suited to you, will ultimately depend entirely on your client profile and what you're trying to achieve. For instance, a few reasons expats are interested in UK bank accounts include:
Diversification away from home-country currencies or economies
Payment of personal expenses in the UK or abroad
Invest in the UK, through UK brokerages, or GBP-denominated investments
Access financing for property purchases in the UK or in Crown Dependencies
Receive payments from UK employers or UK pension plans
Access specific payment processors and transfer services
And more…
In fact, there are countless reasons why an expat may want to open a UK bank account. And since each person is different, it's important to know which banks will realistically accept clients like you.
To get started, let's take a look at what types of people cannot open UK expat bank accounts. You might be surprised by a few of these.
Who Can't Open UK Bank Accounts for Expats?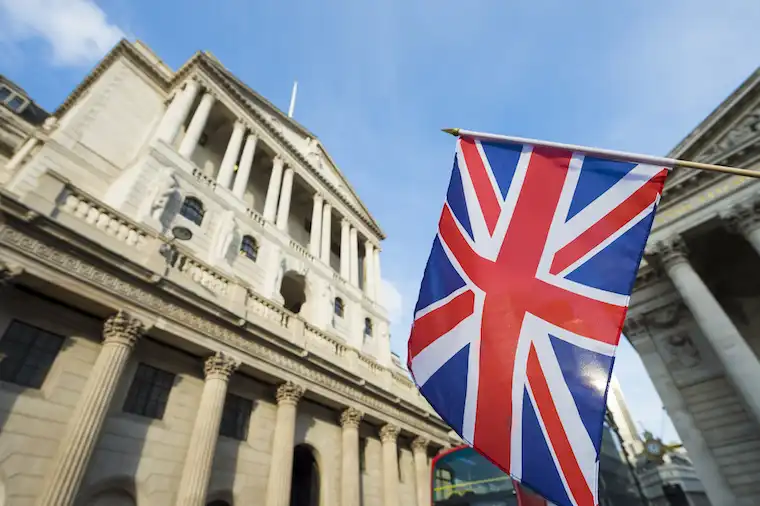 Many people are surprised to learn that UK bank accounts for expats are sometimes not accessible to UK residents. In fact, while UK bank accounts for expats are available to people living in most other countries, UK tax residents often need to jump through a few hoops to access them.
But, again, in this article, we're going to be focusing on UK bank accounts for foreign and UK expats living abroad. With this in mind, let's look at some other groups who also can't access UK bank accounts for expats.
First of all, there are the usual suspects that have difficulty banking pretty much anywhere. This includes individuals from blacklisted, sanctioned, or high-risk countries — also known as the Unlucky Passport Club.
If you're wondering whether or not you fall into this category from a UK perspective, you should check out the UK's list of "High-Risk Third Countries".
Last updated in 2021, the UK's list of High-Risk Third Countries currently includes:
Albania, Barbados, Botswana, Burkina Faso, Cambodia, Cayman Islands, Ghana, Iran, Jamaica, Mauritius, Morocco, Myanmar, Nicaragua, North Korea, Pakistan, Panama, Senegal, Syria, Uganda, Yemen, and Zimbabwe.
Unfortunately, if you're from one of these countries the process of opening a UK bank account as an expat is going to be tough. Some UK banks won't even accept your application, others might put you through more intensive due diligence, charge additional fees, or require sky-high deposit requirements just to get your foot in the door.
Alternatively, of course, you could obtain citizenship or residency elsewhere, which may make banking easier.
Who Can Open UK Bank Accounts for Expats?

Okay, we've talked about who can't open UK bank accounts for expats. Now, it's time to explore who can.
Generally speaking, there are four important criteria that must be met when opening UK bank accounts for expats, including:
1. You (Usually) Need to Be an Expat
While banks in many countries require you to be a resident in order to open accounts, UK bank accounts for expats are different. Instead, in most cases, applicants must reside outside of their country of citizenship.
This typically means you're a professional, investor, entrepreneur, or retiree who is living and working abroad. And, as mentioned above, many UK expat banks won't accept individuals living or working in the UK or in any high-risk countries.
Of course, there are exceptions to this, including special parameters for non-doms living in the UK, certain account types that are more flexible, and some UK lending options.
2. You Need to Meet the Criteria for UK Bank Accounts for Expats
Every bank and every account will have different acceptance criteria and requirements. So, it should not come as a surprise that in order to open one of the available UK bank accounts for expats, you'll need to meet the criteria for the account type you choose.
For example, certain accounts might require a certain income level, deposit amount, or total relationship balance. On the other hand, some accounts require that you work in a specific industry. In any case, knowing which bank and account types match your profile and specific needs is key.
3. You Need to Deposit the Required Amount
Yes, as is the case with most international bank accounts, opening a UK bank account for expats will come with a minimum deposit requirement. On the plus side, the deposit requirements for such accounts are often much lower than those in other countries.
In some instances, UK bank accounts for expats can be opened with less than 5,000 GBP. That said, there are premier and private accounts that require deposits of up to 75,000 GBP or more.
Again, the key to selecting the right bank (and account type) is knowing what each bank's specific requirements are, what their fees are (and how to avoid them), and then identifying which banks will realistically accept you.
4. You Must Not Be Living in the UK or a High-Risk Country
UK bank accounts for expats typically cater to expats living outside of the UK. For instance, many large UK banks have special international accounts catering to non-UK residents.
Expats living in the UK can open regular (non-expat) accounts at UK banks. Of course, that doesn't mean expats living in the UK must bank in the UK. UK-based expat individuals can access accounts around the world in other banking jurisdictions. If that's you, feel free to message us to get started.
5. Other Requirements for UK Bank Accounts for Expats
Naturally, when it comes to opening bank accounts anywhere, you are going to have to pass each bank's onboarding process. This can include submitting an application, providing supporting documents, having a phone interview, and answering follow-up questions. But, in most cases, with UK banks, the onboarding process is more streamlined than it is elsewhere in the world.
That said, opening UK bank accounts for expats does come with challenges. So, below we've outlined a few hurdles and stumbling blocks that ruin many expat applications.
Challenges of Opening UK Bank Accounts for Expats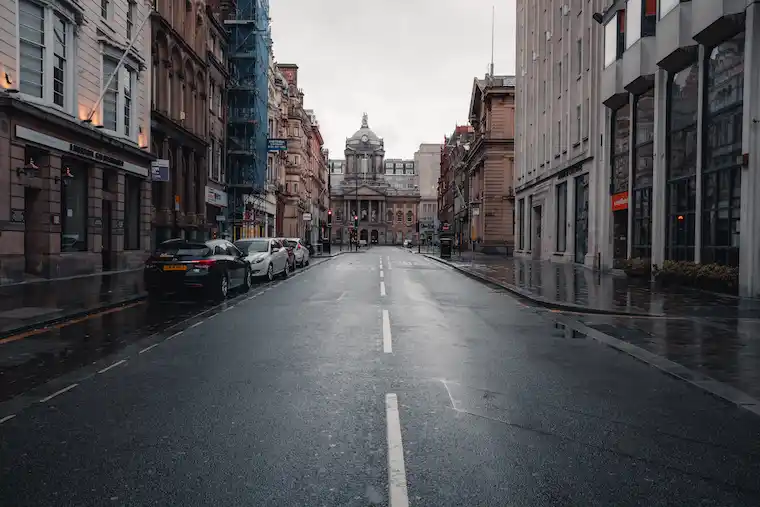 While some UK banks sometimes have more streamlined onboarding processes in place than other countries, it's by no means a walk in the park. Like elsewhere, opening UK bank accounts for expats requires preparation, careful selection, and some humility.
Below, we'll take a look at the most common challenges that expats face when trying to open UK accounts. But, it's important to remember, these challenges can be overcome. In fact, if you know what you're doing, have the right information, and know which banks to contact nearly all of these items are fixable or entirely avoidable.
1. Not Preparing the Correct Documents
Many people believe that opening a bank account is a god-given right. Unfortunately, that's not the case.
Instead, whether or not you can open an account is entirely dependent on the bank accepting you.
In other words, you need to pass the bank's due diligence process, which includes verifying your identity, your address, your source of income, your source of wealth, and other important factors.
To verify your particulars, you'll need to submit supporting documentation. But, the problem is that many applicants get tripped up at this stage of the process. In other words, they're not aware of the best documents to provide, the alternatives they can submit if they lack certain paperwork, or how to approach a bank that appears to have complex or abnormally difficult requirements. In such cases, applicants are either rejected, ghosted, or politely told to not bother submitting an application.
2. Being a Resident of Nowhere
One of the most common mistakes that people make when trying to open UK bank accounts for expats is claiming that they do not have tax residency anywhere.
Unfortunately, trying to open a bank account without having tax residency somewhere is no longer an option.
The bank is required to collect information under Common Reporting Standards (CRS) and Automatic Exchange of Information (AEOI), which are initiatives to help stop tax evasion. Essentially, CRS and AEOI require banks to share your financial information with your country of tax residency each year.
Not surprisingly, in order for banks to share this information and be compliant with these new regulations, they need to know where each applicant is a tax resident.
Some people still think that by saying they're a resident of "nowhere", giving a fake tax ID number, or pretending that they are a resident of a country they aren't — is smart. But, this is not smart. Most banks will either a) reject you, b) cross-reference your tax ID number to determine validity or c) simply send your account information to all the countries that might claim you as a tax resident.
3. Choosing the Wrong Bank
Most importantly, the number one mistake that people make when trying to open UK bank accounts for expats is choosing the wrong bank. This typically happens because an expat may want to open an account with a certain bank based on the bank's perceived brand or image.
Unfortunately, this is a horrible way to approach bank selection…
You're essentially going in blind. Without first analyzing opening requirements, documents needed, hidden fees, special exceptions, account limits & restrictions, banker accessibility, and peer reviews — it's hard to know if a bank will realistically accept you and if it's a good fit. Will they hammer you with hidden fees? Require documents you don't have? Will you get stuck with an unvetted, unresponsive banker?
Instead, our team suggests finding banks based on your specific account opening requirements, desired fee structure, and a host of other critical factors. In other words, select a strong bank with good financials that offers the services you need and actually wants you as a customer.
How Can You Open UK Bank Accounts for Expats?
To start opening UK bank accounts for expats, you can obviously follow the steps outlined in this article.
Or, you can access one of our membership services and get the help you need to find and unlock the best expat banking options with UK banks.
Each of our premium services help non-resident individuals, foreigners, and their businesses open international bank accounts around the world.
So, whether you need personal, private, or offshore UK banking — we have an account opening solution that will work for you.
Here's a quick overview of how to start:
If you're ready to take action and start opening international accounts now, you can access GlobalBanks IQ, our dedicated international banking intelligence platform.
GlobalBanks IQ gives you everything you need to start finding and opening accounts for you or your business today.
When you join GlobalBanks IQ, you immediately unlock the GlobalBanks Database of international banks — home to 250+ banks in 50+ countries. 
And, you get access to our library of premium (members-only) reports, including proven account opening strategies, country-specific banking options, and lists of banks for specific client types.
Plus, you unlock our account opening checklists, dedicated account opening alerts, and much more. 
To get started, click here to see if GlobalBanks IQ is the right choice for you to start accessing the benefits of international banking today.
You can also view all of the account opening solutions offered by GlobalBanks on our products page.