In this article, we're going to help you open a US bank account without an SSN or ITIN. Yes, it's 100% possible. Plus, if you're a member of GlobalBanks USA or GlobalBanks Insider, you can even open accounts remotely at real banks without ever visiting the United States.
To be clear, we are NOT talking about fintech, EMIs, or payment platforms.
What we are talking about is opening personal accounts, business accounts, and even premier banking accounts at some of the top brick-and-mortar banks in the USA.
Who Can Open a US Bank Account Without an SSN or ITIN?
Foreigners who have never been to the USA
Non-residents without a US address
US LLCs with zero US operations
Foreign businesses that need access to USD banking
Offshore entities that need a USA bank account
And more…
If you fall into one of these categories, and you need a US bank account to send or receive money, connect to Stripe or PayPal, fund your US investment accounts, or for any other reason, this article is for you.
But before we start, if this is your first time visiting GlobalBanks, don't forget to download your free copy of the US Banking Starter Guide. It's designed to help non-residents and foreigners successfully open US bank accounts 100% headache-free and 100% remote.
One final point before diving into how to open a US bank account without an SSN or ITIN:
Many people will tell you that it's impossible to open US bank accounts remotely. They'll say that US banks don't accept foreign entities, and they'll even tell you that you must have an ITIN. But, that's not true.
If you want immediate assistance opening US bank accounts 100% remotely, click here to access GlobalBanks USA and start opening bank accounts today (ITIN & SSN are not required).
[presto_player id=20128]
What are an SSN and ITIN?
To clarify, we are talking about opening bank accounts WITHOUT a Social Security Number (SSN) or an Individual Tax Identification Number (ITIN).
These are numbers issued by the United States Internal Revenue Services (IRS). Naturally, you won't have either of these numbers if you're not a US citizen, have not spent considerable time in the US, or never had a reason to obtain one of them before.
Banks often use these numbers to check creditworthiness and verify your identity for compliance purposes.
However, as you'll see below, SSNs and ITINs are NOT always required to open US bank accounts for foreigners and non-US residents.
Who Can Open a US Bank Account Without an SSN or ITIN?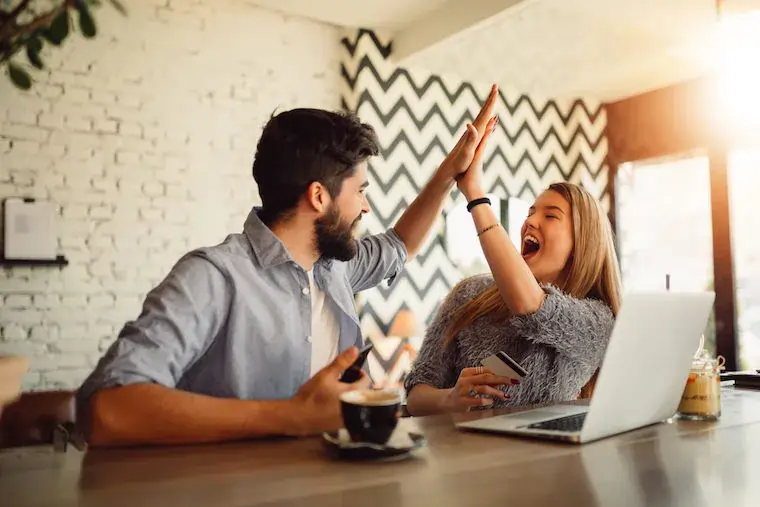 We shared a few of the key categories that can open a bank account without SSN or ITIN above. But, let's take a closer look to make sure you qualify for account opening.
First, you obviously need to know which banks, branches, and bankers cater to your specific client profile, know how to reach them (or how to get a direct introduction), know their account opening policies, and use the correct account opening strategies, you can open accounts at a wide range of banks and situations.
In other words, finding the right contacts and knowing which banks have compliance protocols and onboarding procedures that allow them to accept clients without SSNs and ITINs is critical.
The reason this is so important is that bank policies are constantly changing. While one bank might be willing to open a bank account without an SSN or ITIN at one point in time, they might not allow it six months later.
That's why our team constantly analyzes account opening procedures and compliance practices, and tax ID requirements at banks in the US and around the globe. We keep track of bank account opening practices, and compliance quirks, maintain a constant dialogue with banks, and track account opening successes (and failures) around the world.
Thanks to this constant monitoring of US banking, we know that a select number of US banks allow foreigners to open bank accounts without an SSN or ITIN.
Just to recap, here's a quick list of the groups that GlobalBanks can help open a US bank account without an SSN or ITIN remotely:
Client Types That Can Open Bank Accounts Without SSN or ITIN (REMOTELY)
Foreign individuals from most countries around the world
Non-residents living in most countries
Foreign companies with zero US ties
Offshore companies with zero US ties
Foreign-owned US LLCs
In case you didn't notice, the above list casts a very broad net. By our calculation, it should represent around 98% of all people and companies looking to open a US bank account without an SSN or ITIN.
In fact, the only real exclusions are people or companies from sanctioned countries or that appear on specific watch lists. And yes, some people in the Unlucky Passport Club will be impacted by this. Otherwise, most people and companies can access US banking through GlobalBanks, including remote options.
It's important to note that each bank's willingness to open bank accounts without an SSN or ITIN does vary. In fact, if you do not go to the right banker or branch, it's almost guaranteed that you will not be able to open accounts.
Note: We discuss this in much more detail, show you how to deal with it, and give you specific banking options, strategies, and direct introductions through GlobalBanks USA and GlobalBanks Insider.
So, rest assured, solid banking options do exist for each of the above clients. In some cases, the best banks in the US will even accept you with a minimal deposit. More on this below.
Required Documents to Open Bank Accounts Without an SSN or ITIN
Obviously, if you want to open a bank account without an SSN or ITIN, this is a requirement that we're going to skip. But, there are other requirements you will need to meet, including:
Two forms of government-issued identification (non-US issued)
Proof of your personal (or business) address (non-US address)
Proof of source of income and/or wealth (within 3 months)
Completed bank account application documents
Certain banks will have additional requirements and may request specific types of documents depending on the type of account being opened. But, generally speaking, most foreign non-residents can open US bank accounts without an SSN or ITIN by meeting the above requirements.
Of course, you still need to meet deposit requirements and navigate a few other account opening considerations. With this in mind, let's take a look at the special considerations that apply to both personal and business accounts below.
Considerations When Opening a Bank Account Without an SSN or ITIN Remotely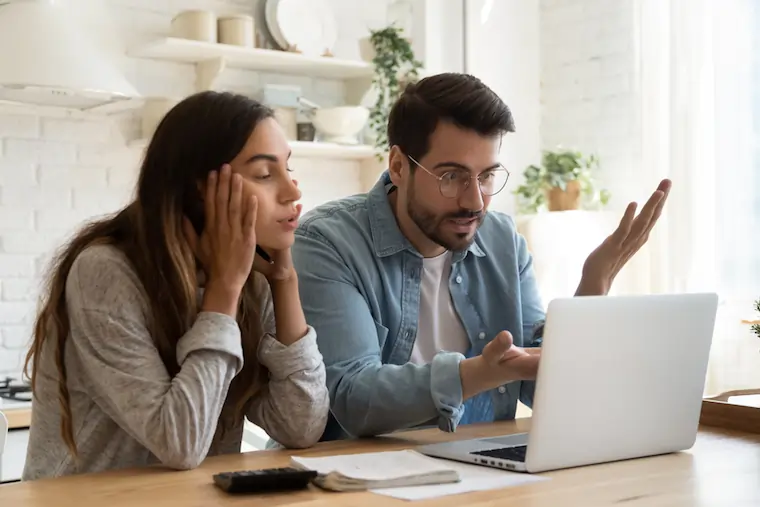 If you plan on visiting a US bank in person, the number of banking options available to you will increase. But given the difficulties surrounding travel right now, we've decided to focus on opening accounts remotely.
Naturally, the most important requirement to open a bank account without an SSN or ITIN remotely is to find an experienced banker that actually has clearance and authority from the bank to open accounts remotely. Unfortunately, this isn't an easy task.
As always, the following important considerations will impact your ability to open accounts with a given bank and banker:
Personal Account Opening Considerations
Nationality
Tax residency
Source of funds
Source of income
Industry of employment
Political exposure
And more…
Business Account Opening Considerations
Country of incorporation
Country of operation
Countries served
Industry and business activities
Where are incoming transfers being sent from
Where are outgoing transfers being sent to
And more…
Note: If you are applying for a business account, the personal account opening considerations still apply. Each shareholder, director, or member of the company will need to provide this information. This is standard practice when opening accounts anywhere in the world.
Required Deposit to Open a Bank Account Without an SSN or ITIN
Like all account opening situations, different banks have different deposit requirements. This can range from US $3,000 to $250,000 and varies by bank.
If you're planning to open a bank account in person, you can open accounts with significantly less. In some instances, you can open accounts with only US $500 or less as an individual. Alternatively, if you're opening for a business, you should expect to deposit at least US $1,500 to avoid monthly fees. But the amount to avoid monthly fees will fluctuate from bank to bank.
The Step-by-Step Process to Open a Bank Account Without SSN or ITIN
If you don't know what you're doing, opening a US bank account without an SSN or ITIN can be painfully time-consuming and extremely expensive. This is especially true if you don't know what you're doing or which banks are likely to accept you.
In fact, depending on your risk profile and how difficult it is for you to obtain authenticated documents, applying to a single bank can cost up to a thousand dollars. And, if you get rejected and have to apply to multiple banks, costs can skyrocket fast.
What you need is clear instructions on how to open accounts remotely. You need a list of banks that accept foreign non-residents, foreign companies, and even offshore entities. And, you need to know which branches and bankers can actually make it happen (not all of them can, will, or even know it's possible). What most people ultimately want is their own team of banking experts to help them open accounts–and they want that team available to answer questions and provide guidance as needed.
With this in mind, our team has prepared three US banking-specific reports. They are designed to help our members navigate US banking and unlock all the benefits of the most sophisticated financial system in the world.

With our reports, you will be able to quickly identify the best banks, identify the most suitable account opening strategies for your situation, understand the risks and nuances associated with your client profile, and choose how and when to approach banks based on your objectives.
Additionally, when you become a member of GlobalBanks USA, you will get direct support from our team of banking experts. We answer your most difficult banking questions, suggest specific banks that match your client profile and make direct introductions to bankers in the USA to start the process of opening your account.
You get access to all three of these reports in addition to all of the other benefits locked inside GlobalBanks USA as soon as you sign up to become a member.
But What About Mercury, Transferwise, Payoneer, and Similar Services?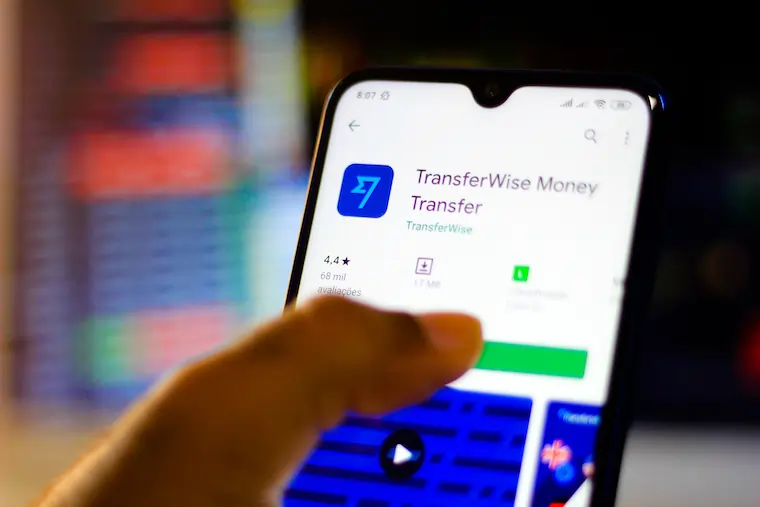 There is nothing wrong with using services like Mercury, Transferwise, or Payoneer. But, they should be used as a supplement to your brick-and-mortar bank accounts. That's because these platforms are better suited to transactional banking. In other words, you shouldn't use them for storing deposits.
Additionally, these platforms are increasingly focused on servicing clients with a US presence, with US operations, and that are classified as US businesses. Some will even ask for proof that your business is operating in the US before they will open an account.
It's also important to remember that many fintech providers are not banks–not yet at least. While certain platforms, such as Revolut, have acquired actual banking licenses, this is an exception, not the rule.
Instead, most US platforms will simply partner with a licensed bank (usually in some obscure corner of the US). Essentially, they offer a pretty interface with a few extra services tailored to a certain niche market.
Make no mistake, better customer service, integration with other business support services (e.g. accounting software), and services tailored to your client type do offer value. But, these platforms also have shortcomings, limitations, and risks.
We'll dig into this in another article where we'll break down fintech, EMI, and payment platforms. For now, just know that fintech and neobanks are important tools that you can use in combination with, not as a replacement for, traditional bank accounts. Especially if you have a sizable or growing business.
Warning Before You Open a Bank Account Without SSN or ITIN
There are many service providers that say they can help you open a bank account without an SSN or ITIN. In reality, they use low-quality banks, improper methods, and in many cases simply open accounts at EMIs.
Instead, when you join GlobalBanks USA, we give you EVERYTHING you need to solve your biggest banking problems and achieve your banking goals. Of course, if your goals include opening a US bank account without an SSN or ITIN, we'll give you all the tools, information, strategies, support, and direct introductions you need to do it on your own.
Ready to Open a Bank Account Without an SSN or ITIN?
If you're ready to take action and start opening US bank accounts now, you can get started with GlobalBanks USA, our dedicated US bank account opening service.
GlobalBanks USA gives you everything you need to start finding and opening US bank accounts.
When you join GlobalBanks USA, you receive a dedicated account manager to help you navigate your US account opening options. 
Plus, you receive access to our library of premium (members-only) US banking reports. These include proven account opening strategies, client-specific lists of banks, and strategies to make the most of US banking.
Of course, you also receive direct introductions to US bankers who are ready to help you navigate account opening.
To get started, click here to see if GlobalBanks USA is the right choice for you to start accessing the benefits of US banking today.
You can also view all of the account opening solutions offered by GlobalBanks on our products page.