Offshore bank account opening is an excellent financial diversification strategy. An offshore bank account can help you access higher returns, safer banking jurisdictions, and more stable currencies. Not to mention, a wider selection of banks and higher quality service.
To get started, select the type of offshore bank account you would like to open and use our free resources, featured articles, and expert insights to start opening offshore accounts today.
Offshore Bank Account Opening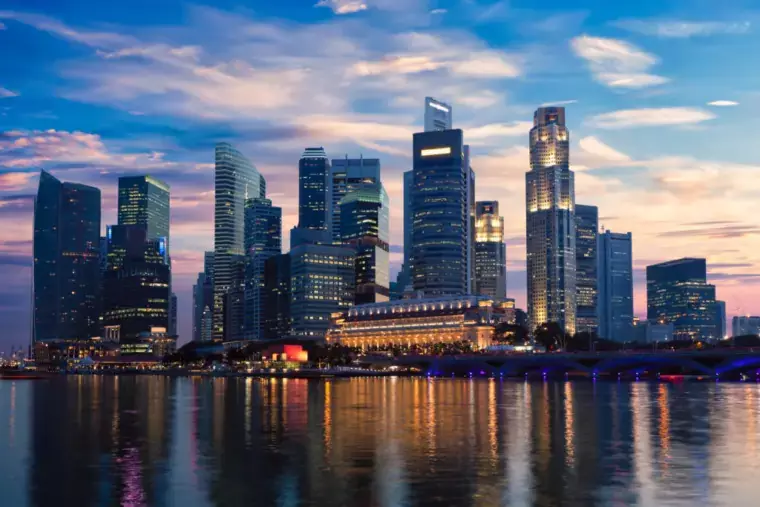 Offshore bank accounts are held in offshore financial centers & offshore banking hubs. They offer financial security, diversification, and international banking services.
Read More »
Offshore Bank Account Opening
Finally open accounts with our 'Magic Eight' account opening formula
Get the steps to avoid the 'Top 7 Application Killing' mistakes new applicants keep making
Plus: How to unlock the most sought after offshore bank accounts & offshore benefits today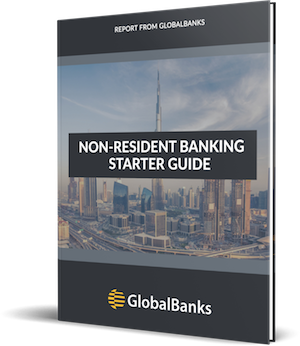 Offshore Bank Account Opening 101
Before jumping in, here are some of the key takeaways about opening offshore bank accounts that should be aware of.
Key Takeaways
Offshore refers to banking in "offshore jurisdictions" (see below)
Offshore bank accounts can be opened by almost anyone
Both individuals & businesses can benefit from offshore banking
Offshore bank accounts offer economic & political diversification
Holding foreign currencies in offshore banks can hedge against inflation
Businesses can unlock substantial fx and transaction savings offshore
Initial deposits range from a few hundred to a few million dollars
Fees depend on your client profile and where you want to open an account
If you want a more detailed (FREE) breakdown of the process to open offshore bank accounts, you can download our free guide and join our weekly newsletter.
What is Offshore Banking?
While offshore banking generally refers to banking "outside of your home country", we classify it more specifically as banking in an offshore jurisdiction or offshore financial center.
Why does this distinction matter?
Some online sources incorrectly classify onshore jurisdictions like Germany and Canada as "offshore jurisdictions." This is confusing and frankly, it's inaccurate.
While it's true that a foreigner banking in Germany, is technically "banking offshore" – this isn't what "offshore banking" is referring to.
That's because neither Germany nor Canada are easily accessible to non-resident individuals or businesses looking to open accounts. Instead, banks in both countries prefer resident account holders or account holders with substantial ties to the country. In other words, it's very difficult to open "offshore" accounts in these jurisdictions.
So for a country to be classified as an offshore jurisdiction, it needs to be intentionally catering to offshore clients… not accidentally catering to a few foreign and non-resident clients that manage to open accounts there.
Of course, if you want to open an account in Germany or Canada, that's great. You can access our other free resources and start exploring these options now.
How to Open an Offshore Bank Account
When opening an offshore bank account, you still need to navigate the same questions involved in banking onshore. These include questions about your objectives, account requirements, and client profile. 
That said, there are also a handful of unique "offshore" questions that you'll need to consider before applying as well.
Unique "Offshore Banking" Questions You Should Consider
Can you or you or your business demonstrate sufficient ties to the country?
Are bankers in the country familiar with your nationality & residency?
Are bankers in the country familiar with your country of registration?
Can you meet the normal deposit requirements for the country?
What client types does this country generally seek to attract for offshore banking?
Will the reputation of the country negatively affect your transactions?
How does the offshore bank make money from its clients?
These are just a few of the questions that we suggest considering before deciding where you want to open an offshore bank account. 
Not surprisingly, there are more specific questions that you should consider depending on the type of offshore account you want to open. We dive into these questions for personal, business, private, and European offshore accounts in the content hubs shared above. 
But if you're ready to start opening offshore accounts with banks that actually match your banking needs and client profile, you can get started with GlobalBanks IQ right now.
In GlobalBanks IQ you'll get access to step-by-step account opening instructions, proven tools for overcoming account opening challenges, and guidance from our team to help you successfully open accounts with the best banks for you.
GlobalBanks IQ provides immediate access to all of the tools & information you need to start opening international bank accounts for your business. 
Choose banks in minutes with our international banking database

Open accounts with detailed step-by-step instructions

Handle banker questions easily with detailed conversation scripts
Meet bank requirements (e.g. local address) with proven solutions
Unlock exclusive offers from the best banks in our member reports
Receive lists of banks that accept high-risk & offshore businesses
Plus much more!