Opening a US bank account for foreigners doesn't come easy. This is especially true if you're trying to do it on your own.
In fact, most "experts" will tell you it's an impossible task and you're wasting your time.
Well, they're wrong.
It's 100% possible to open a bank account in the US as a foreign non-resident, including personal and business accounts. And, with the right information, you can open a US bank account without an SSN or ITIN.
---
KEY TAKEAWAYS
It is 100% possible for foreign non-residents to open accounts in the US
It can be challenging to open a bank account in the US as a foreign non-resident
There are four important steps foreign non-residents need to follow to successfully unlock banking in the US
Account opening requirements will vary depending on your client profile, banking needs, and the bank you choose to open with
Choosing the right US bank to open a bank account with is crucial to unlocking the banking products, services, and benefits you are after
---
Opening a US Bank Account For Foreigners
To open a US bank account for foreigners, applicants will be required to present supporting documentation, valid government identification and make a qualifying deposit. However, in-person meetings are not required at some banks. That said, not all banks accept applications from foreign individuals. So, bank and banker selection are critical first steps in knowing how to open a bank account in the US.
Of course, if you don't know which banks will accept your application or meet your banking needs as a foreigner you're setting yourself up for failure.
Likewise, if you're unaware of each bank's specific requirements, you might be applying to US banks that you can't even access.
To help you get started, we're going to share the step-by-step process of how to open a foreign non-resident bank account in the US.
This will include which customer groups can open accounts, the account opening challenges you'll face, the requirements you'll need to meet to open a bank account, and how to get started.
But, before diving in, if this is your first time visiting GlobalBanks, don't forget to download your FREE US Banking Starter Guide. It's designed to help non-residents open accounts with top banks in the US.
Feel free to use the table of contents to jump ahead to the sections most relevant to you.
Table of Contents
Step 1: Determine if You Qualify to Open Bank Accounts in the US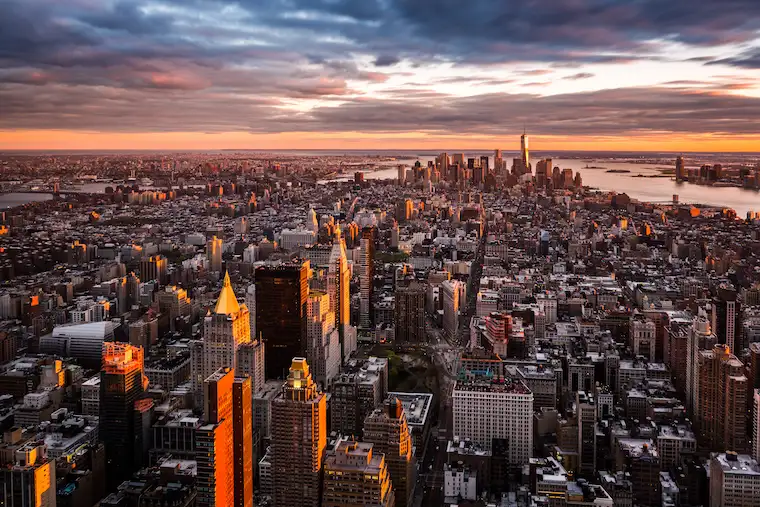 The first step is to determine whether you qualify to open a bank account in the US as a foreign non-resident. In most cases, the answer is probably.
But, it's important to note, the specific US banks available to you will vary depending on your client profile, deposit level, and banking requirements.
So, it's important to clearly understand why you want a bank account in the US and how you plan to use the bank account. This can help determine the best banking options for you in the US.
Of course, there are general client groups that can consistently open US bank accounts for foreigners. We'll share these below to help you determine whether you might qualify to open an account in the US.
Who Can Open a Bank Account as a Foreigner in the US:
Foreign non-resident individuals (with or without an ITIN or SSN)
Non-residents looking to build US credit to access US Credit Cards
US LLCs owned by foreign non-residents
Foreign-owned non-resident foreign companies
Foreign-owned non-resident offshore companies
In all cases, these client groups can even open US bank accounts (or business bank accounts) for foreign non-residents 100% remotely.
However, these are very broad groups. So, even if you clearly fall into one of the groups above, it doesn't mean you can automatically open a personal or business bank account in the USA.
Instead, it just means you can move forward and consider the other important factors.
Step 2: Overcome the Challenges of Opening a US Personal Bank Account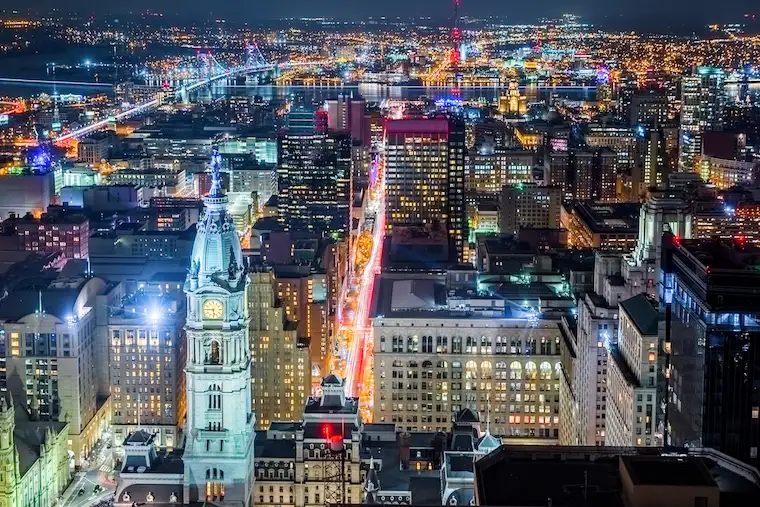 The next step in knowing how to open a bank account as a foreigner in the US is determining whether you can overcome the common account opening challenges.
Not preparing for these challenges (which we'll outline below), is the second most common reason foreign non-residents are denied US bank accounts. The first and most common reason that foreign individuals are denied is that they choose the wrong US bank.
So, it's important to be aware of the challenges you'll face. Then, you can prepare for them when possible, and make sure you avoid application-killing mistakes.
Challenges of Opening Accounts in the US as a Foreigner:
Finding a bank that accepts foreign non-residents
Finding a bank that does not require an ITIN or SSN
Providing an accepted proof of address
Providing an accepted phone number
Submitting correct documentation
Obtaining acceptable certifications and translations
Unable to demonstrate sufficient ties to the US
Unable to meet bank account opening deposits
Finding a bank that allows you to open a bank account online (remote opening)
Choosing a bank that caters to your client profile
Needless to say, there are many challenges to overcome when you open a foreign non-resident bank account in the US.
That said, challenges vary from bank to bank. So, you (or your business) may not face all of the challenges listed above. And, by choosing the right bank, you can avoid many of these challenges, to begin with.
So, in order to find the right bank, it's worth knowing which challenges you will be able to overcome. Then, find a bank that is accepting of your client profile and only requires you to meet the challenges you can actually overcome.
Of course, finding such information isn't easy. Plus, even after choosing a bank, you also need to find a banker that caters to foreign clients. And, in an ideal world, you would understand the bank's specific quirks, preferences, and requirements before applying.
We'll show you how to get all this information below…
For now, let's take a look at preparing your information before you apply for an account.
Step 3: Prepare to Apply for Account Opening as a Foreigner in the US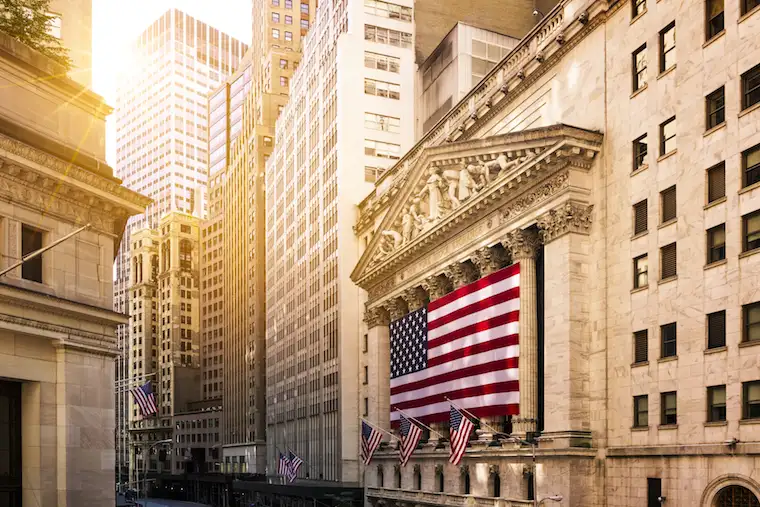 So far, you've confirmed that you fall into one of the client groups that can open a bank account in the US. And, you're aware of the challenges you'll need to overcome.
So, the next step is to start preparing the documents you'll need to submit when you apply for a US bank account. But, it's important to remember that each US bank has its own unique banking requirements. And, while there are common requirements at most banks in the US, you will need to confirm the final banking requirements with each bank before applying.
That said, here's a list of general banking requirements and forms of identification you'll usually need to satisfy to open a bank account in the US.
US Banking Requirements for Foreigners:
Two forms of government identification
Tax identification number from your country of residence
Proof of residence in your country of residence
US correspondence address is often required
US phone number is often required
Minimum individual deposit between $5,000 and $250,000
Minimum business deposit between $25,000 and $250,000
Completed bank account application
Applications can be submitted via video call
Introduction from a reputable third party is often required
Of course, the banking requirements above only apply if you choose a bank that openly accepts foreign non-resident applicants.
Other times, you may find that banks say they accept foreign individuals but have additional bank account opening requirements that most foreign individuals cannot meet. Here's a look at such additional requirements.
Additional Requirements at Some US Banks:
Proof of US tax identification (SSN or ITIN)
Proof of US residential address
US phone number for account maintenance
Applications must be submitted in person at a branch
With the above in mind, it's obviously important to know which bank requirements you (or your business) can meet. That way, you're not wasting time and money applying to banks where you can't realistically open accounts.
Unfortunately, finding a bank that doesn't require an SSN or ITIN doesn't come easy. Likewise, finding banks that allow foreign non-residents to open a bank account over a video call is very challenging.
But, if you want to open a non-resident bank account, here's how to get started….
Step 4: Choose Where to Apply for a US Bank Account
Choosing a bank in the US as a foreigner isn't an easy task. As you know, there are challenges to overcome, bank-specific requirements to meet, and denials are common.
Fortunately, GlobalBanks can help — more specifically, GlobalBanks USA.
GlobalBanks USA is the number one US bank account opening service available anywhere. It helps foreign and non-resident individuals (and their businesses) open accounts in the United States.
This includes the direct one-on-one support you need to find and open accounts with real brick-and-mortar banks that match your client profile and banking needs 100% remotely.
Of course, you'll also receive direct introductions to US bankers who are ready to help you through the bank account opening process.
Plus, when you join GlobalBanks USA, you receive access to our library of premium Banking Reports, our US Bank Database, and a dedicated account manager to help you navigate your options.
To get started, click here to see if GlobalBanks USA is the right choice for you to start accessing the benefits of US banking today. 
You can also view all of the account opening solutions offered by GlobalBanks on our products page by clicking here.