Are you a non-resident or have Estonia e-Residency and want to open an Estonia bank account?
Welcome to the club…
If you're one of the 66,000 Estonia e-Residents or you desperately need to open a bank account for your Estonian company, this article is for you.
In fact, if you're like most people with Estonia e-Residency today, you probably have an Estonian company that you can't open a bank account for. And you might be wondering why you obtained e-Residency in the first place.
---
KEY TAKEAWAYS
Estonia was involved in the largest money-laundering scandal in European history
It can be extremely difficult to open an Estonian bank account with zero ties to Estonia
Estonia e-Residency does not give you residency or a legitimate tie to Estonia
It is possible for E-Residents to open business bank accounts for Estonian companies in Estonia
---
Most people have duct-taped together a few banking alternatives, EMIs, and payment services. But with all the scandals in the fintech space ( …like Wirecard "losing" around $2 billion) more and more people want to open a real bank account.
Fortunately, there's hope…
In this article, we explain how the Estonia bank account game has changed, what you can do about it, and how you can still open a bank account.
Before diving in, if you're interested in opening non-resident bank accounts that meet your specific needs, we encourage you to download a FREE copy of the Non-Resident Banking Starter Guide.
Feel free to use the table of contents to jump ahead to the sections most relevant to you.
Table of Contents
Banking in Estonia 101
Estonia e-Residents and Estonian companies were all the rage for freelancers and digital nomads over the past few years.
And what wasn't there to love?
Estonian companies were affordable. So, if you had Estonia e-Residency, you could quickly register, maintain, and start your Estonian company remotely.
And, Estonia only taxes distributed profits. That means those with the right setup could operate tax-free– which is hard to do in almost any other European country.
So, digital nomads everywhere rushed to apply for their Estonia e-Residency, creating Estonian companies, and opening Estonian bank accounts.
And things worked fabulously for a while.
But then, e-Residents started having trouble opening Estonia bank accounts. And banks started getting tough on non-resident Estonian companies.
It's like banks knew that non-resident accounts were about to become a major problem for them.
And then, something horrible happened…
In 2017, Estonian banks got caught red-handed in the largest money-laundering scandal in European history.
The gist?
Danske Bank, the largest bank in Denmark, had a little branch in Estonia. And, that little Estonian branch let $228 billion (yes, billion) in suspicious transactions flow through its doors for eight years, from 2007 to 2015.
To make matters worse, it turned out that most of that $228 billion was sent and received by… non-residents.
Naturally, this set off a chain reaction of events…
Suddenly, non-residents became toxic. Consequently, Estonian banks got tough on compliance, tightened the rules, and started terminating non-resident accounts.
If you or your company didn't have real economic ties to Estonia, you were a pariah and locked out of the Estonian banking system.
Estonia e-Residents, Estonian companies, and non-residents who applied for an Estonia bank account were either rejected or told politely to not even bother applying.
Typical account opening conversations with Estonian banks went something like this:
E-Resident: "Hi, I want to open a business bank account for my Estonian company."
Estonian Bank: "What are your economic ties to Estonia?"
E-Resident: "I have Estonia e-Residency, an Estonian company, and an Estonian address."
Bank: "Sorry, those aren't ties to Estonia. Goodbye."
And, just like that, the Estonia bank account opening party was over.
Now, Estonia e-Residents with freshly minted Estonia companies were faced with a harsh new reality: either deal with subpar banking alternatives, pay more money to create a new company elsewhere, or get creative and find an alternative bank account elsewhere.
Let's break down the challenges of opening an Estonia bank account…
Challenges of Opening an Estonian Bank Account
To tackle the challenges of opening a bank account here, we need to tackle two major misconceptions about Estonia e-Residency: The connection it creates between the e-Resident and Estonia and Estonian banking.
Two major misconceptions about e-Residency
Estonia e-Residency does not give you "residency" or a legitimate "tie" to Estonia. It's just an ID card that lets you use government portals, sign documents, and submit forms to Estonian authorities and service providers.
Basically, 99.9% of non-residents are toxic to Estonian banks, can't open bank accounts, and have been shut out of the Estonian banking system.
For this reason, it might be time to start looking elsewhere if you're an e-Resident in need of a bank account.
On the other hand, if you're still hell-bent on opening an Estonia bank account– you need to understand what you're up against…
Remember: The sting from recent banking scandals is still fresh in Estonia. And, many Estonian banks are still shell-shocked and recovering.
Estonian banks were at the heart of the largest (and most embarrassing) money laundering scandal in Europe. Obviously, this wasn't just a minor compliance "hiccup."
It's also important to realize that Estonian compliance departments are under pressure to perform and keep non-residents out.
Bank executives don't want any more PR disasters, corporate embarrassment, or tumbling stock prices– so they're keen to de-risk their operations and keep regulators happy.
And on top of all that, Estonian banks know they're being watched closely. Not surprisingly, regulators and authorities in Estonia, Europe, and the US all have eyes on this tiny Baltic outlet now. Basically, the entire country is effectively on time out, and for the foreseeable future, they're in good behavior mode.
So, it's important for non-residents and entrepreneurs to realize that Estonian banks have zero interest in taking on risky non-resident individuals and companies right now.
Is There A Bank Account Alternative?
Despite the fact that Estonian banks hate non-residents, it's still 100% possible for Estonian companies and non-residents to open bank accounts… elsewhere.
But, you'll have to think outside the box. To that end, you may need to think beyond Estonia bank accounts, knowing where to look, and having the right information.
For starters, you're going to want to consider the non-resident banking options outside of Estonia. And since you were considering Estonia in the first place, you might want to start by considering non-resident banking in other European countries.
Your options, as always, will depend on your client profile, the amount you plan to deposit, and a wide range of other considerations. But you'll have a much easier time opening non-resident accounts in any of the countries below.
In fact, depending on where you open, you'll even be able to open accounts remotely.
Other European countries for non-resident account opening…
Of course, there are many other international bank account options available to you in other countries outside of Europe. And depending on your needs, your interests, and your profile, one of them might be a good fit for you.
If you haven't already downloaded our Non-Resident Banking Starter Guide, you should… it's a great place to get started banking as a non-resident and finding the best banks and countries for your needs.
Should You Try to Open a Bank Account Here?
As we shared above, pre-2015, many people wanted to open an Estonia bank account because banking in Estonia was really… easy.
The Estonian banks accepted anyone. BVI companies, UK companies, it didn't matter…
In fact, at Danske Bank's Estonian branch, 44% of total deposits were from non-residents. So, they were used to dealing with non-resident accounts.
Plus, Estonian bankers pre-2015 were the kings of non-resident banking and cross-border transactions. They approved just about anything, they did it fast, and they did it in huge volumes.
For example, in 2013, at one branch, 3,000 non-resident customers made over 80,000 transactions worth over $30 billion.
But, why do non-residents want to open a bank account in Estonia today?
As we all know, banking in Estonia started to change dramatically around 2017. Basically, banking rules got stricter and a new type of non-resident client emerged: foreign non-residents with Estonian companies.
Estonia's e-Residency program launched in 2014. In a nutshell, it issued digital ID cards that let foreigners digitally sign and submit documents and log into government portals.
By 2019, Estonia's e-Residency program has over 66,000 e-Residents and 10,000 Estonian companies.
Not surprisingly, a lot of them want to open Estonia bank accounts. But, they can't.
But e-Residents aren't the only ones looking to open Estonia bank accounts, in fact, there are six different groups that want and should open accounts in Estonia (if they can do it)
Groups that can benefit the most from Estonian bank accounts:
E-Residents who want to open business bank accounts for Estonian companies
Foreign non-residents living in Estonia or surrounding countries
Foreigners and expats who live, work, reside in Estonia
Foreign non-residents who want a bank account in a stable, European country
People with ties Estonia
Businesses within the region that have ties to Estonia
While these groups tend to be the most interested in Estonia banking, not all of them are eligible. Not surprisingly, those without ties to Estonia are frequently rejected by Estonian banks.
As a result, they are either forced to acquire ties, consider alternative banking solutions or open accounts with banks outside of Estonia.
Here's are the most common reasons why the groups keep trying to open Estonia bank accounts, despite the continued struggles.
Top reasons to open an Estonian account:
Live, work, or reside there
Regularly visit Estonia and spend time there
Access to Euro and low-cost SEPA transfers
Diversify financial assets in a different country, region, or currency
Have a bank account in an economically and politically stable country
Access to remote banking
Have a business bank account in a stable, EU country
Banking support in English and Russian
Easy to operate remotely
Access a more advanced banking system than your home country
If you fit into any of the categories above, having an Estonia bank account will make your life a lot easier. Likewise, in addition to the added convenience, it can also save you a lot of money.
What If You Can't Open Accounts Here?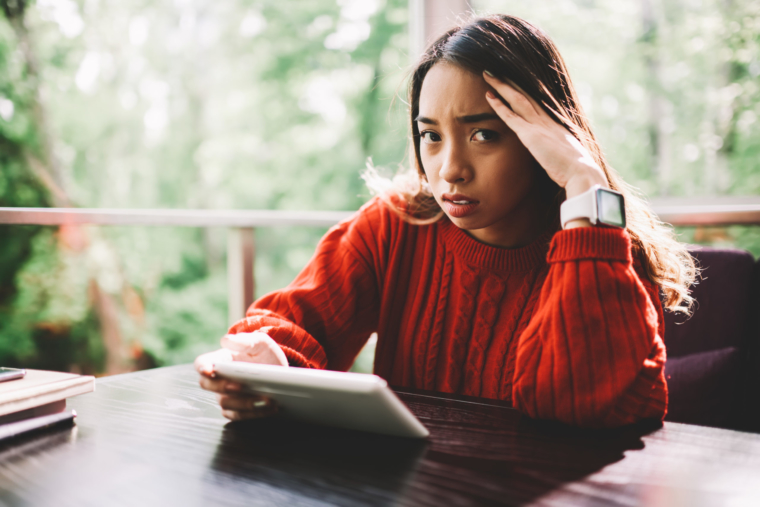 At this point, if you've been rejected by Estonian banks in the past, it's time to start considering alternatives. To that end, you might consider alternative banking solutions (EMIs, fintech, etc) or opening a bank account outside of Estonia.
Similarly, if you have a bank account in Estonia and you have concerns over it being shutdown — consider lining up backup bank accounts before it's late. Then you'll have a backup account ready to go if your bank does suddenly terminate your account as they've done to so many other non-residents.
But all things considered, if your Estonia company is 100% reliant on fintech solutions and you're worried about sudden account freezes or the recent negative trends we're seeing in the sector, you should consider something more sustainable.
Likewise, entrepreneurs with fast-growing businesses or who deal with high volumes may find they've outgrown their fintech or EMI solutions and need a traditional bank account.
Whatever the reason, getting prepared before your accounts are negatively impacted just makes good sense.
Are You Ready to Open an Estonian Bank Account?
If you're struggling to open an Estonian account, recently had your account closed, or are struggling to sort out your banking options, we can help.
There is a wide range of alternative non-resident banking options to choose from. And if you're looking to open an account in Estonia, chances are there are better options available as well.
If you want to know which specific banks will accept you, which account opening strategies to use, how to avoid high fees, and overcome tough paperwork requirements, then we'd be happy to help you on your journey.
If you're ready to take action and start opening international accounts now, you can access GlobalBanks IQ, our dedicated international banking intelligence platform.
GlobalBanks IQ gives you everything you need to start finding and opening accounts for you or your business today.
When you join GlobalBanks IQ, you immediately unlock the GlobalBanks Database of international banks — home to 250+ banks in 50+ countries. 
And, you get access to our library of premium (members-only) reports, including proven account opening strategies, country-specific banking options, and lists of banks for specific client types.
Plus, you unlock our account opening checklists, dedicated account opening alerts, and much more.
To get started, click here to see if GlobalBanks IQ is the right choice for you to start accessing the benefits of international banking today.
You can also view all of the account opening solutions offered by GlobalBanks on our products page.