Your Free Guide: Opening Private Bank Accounts
Download this FREE printable guide to start opening private bank accounts with the best banks around the world.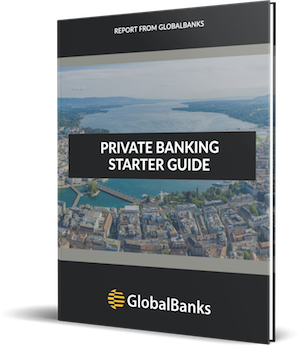 Private Bank Account Opening
Private bank account opening refers to an exclusive level of service for high-net-worth clients. It is for individuals seeking personalized tailored solutions to achieve financial goals. 
If you're looking to open a private bank account, select the jurisdiction you would like to explore and use our free resources, featured articles, and expert insights to start opening accounts.
Private Bank Account Opening
There are a lot of perks to having a private bank account, from wealth management and retirement planning to special financing for yachts, art, and other high-end purchases. But as attractive as a private bank account may seem, there are
Read More »
How to Open Private Bank Accounts
To help you navigate the private banking world, our team has prepared a free guide that covers all of the private banking variables you need to consider. 
Use this guide as your starting point to explore the available jurisdictions, banks, and accounts while also ensuring you don't make any of the costly mistakes that are common in private banking.
Private Bank Account Opening
Private banking requires a very different approach to bank selection and account opening.
After all, it's not about sending and receiving funds. It's about growing your assets and unlocking unique benefits.
Start your journey of choosing the right bank for your wealth with our Private Banking Start Guide.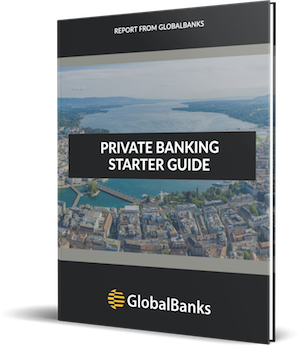 Private Bank Account Opening 101
What is private banking exactly? What services can you benefit from? How can you qualify? And, is it a good financial decision?
Read on as we answer these questions and share everything you need to know about how to find and qualify for the world's best private banks.
Key Takeaways 
Private banking offers a variety of personalized financial services

Private banking includes a dedicated relationship manager 

Specific requirements are to be met to access private banking

Private banks have limited investment products available

Private banking deposit requirements and management fees are high

Private banking and wealth management are two different things 
Who Qualifies for Private Banking?
Private banking is reserved for high-net-worth individuals. In order to open an account you must be able to make a sizeable deposit and maintain a high minimum balance at all times. 
Often, you may also be required to invest significant sums in the banks' investment products. 
Here's a closer look at the client profiles that typically qualify for private banking…
Client Types that Qualify for Private Banking:
Individuals with an annual income of at least US $250,000 (varies by bank)
Individuals willing and able to invest large sums of money through banks' investment products
Individuals in need of tax advisory, estate planning, or investment strategies
High-net-worth individuals with at least $1mm in investable assets (the specific amount varies from bank to bank)
High-net-worth individuals with well-established trusts or foundations
Individuals from countries that are black or gray-listed, which we call the Unlucky Passport Club
Note: Just because you fall into one of these categories, that doesn't mean you automatically qualify or will be guaranteed access to private banking. Banks don't accept clients solely on the amount of money you can deposit or invest. 
So, how does one actually qualify for private banking?
How Can I Qualify for Private Banking?
On top of being able to make a large deposit, to qualify for private banking you will need to demonstrate that you will be a profitable customer for the bank. 
Here are some of the things the bank may ask you to provide to demonstrate that you are a good fit for their private banking services:
Proof you can support the initial deposit
Proof you have sufficient investable assets
Of course, the items listed above are in addition to the general banking documents you'll need to submit for approval. These documents may include, personal identification, application forms, proof of income, and more. 
In many cases, you will also have to agree to invest a certain amount in the bank's own financial products.
Note: Since private banking services and initial deposits can both vary from bank to bank, it is important to determine your specific banking needs before applying. Doing so, will not only help you choose the right bank but it will also help you unlock lucrative benefits private banking can offer. 
GlobalBanks IQ provides instant access to everything you need to open Private Bank Accounts in top private banking jurisdictions!
Choose banks in minutes with our international banking database

Open accounts with detailed step-by-step instructions

Handle banker questions easily with detailed conversation scripts
Meet bank requirements (e.g. local address) with proven solutions
Unlock exclusive offers from the best banks in our member reports
Receive lists of banks that accept high-risk & offshore businesses
Plus much more!
Looking for a different type of account? 
We can help you make informed decisions about personal, business, & private banking across Europe, Asia, and the United States. Click here to learn more.
Advantages and Benefits of Private Banking
For the right clients, private banking can offer a variety of attractive benefits. 
Here's a look at the most best benefits to take advantage of with private banking.
Dedicated Personal Account Advisor
Having a dedicated personal account advisor means no more waiting on hold for the first available representative. Instead, you have an assigned banker on speed dial ready to help you with your specific banking needs. 
A personal account advisor that becomes familiar with your financial situation allows for a more seamless banking experience, as your advisor tailors products, services, and opportunities to your financial and banking needs. 
Alternative Investment Opportunities
Private banking can give you access to alternative investment opportunities not available in most retail banks. 
For instance, private banking can give you exclusive access to invest in top-performing hedge funds or private equity partnerships. 
Not all banks offer the same investment opportunities. So, before applying for an account with a private bank, make sure you familiarize yourself with the investment products the bank offers. 
Discounted Pricing on Products & Services
Another benefit of private banking is access to preferential rates on financial products, including lower interest rates on loans and mortgages, free safe deposit boxes, and more. 
And, depending on the private bank you choose to go with, you can also unlock additional perks including exclusive events, special introductions, unique experiences, personal invites, and much more.
Ultimately, the benefits your client profile can unlock will come down to the private bank you choose to open with, your deposit size, and the products and services you want to tap into. 
Disadvantages of Private Banking
Before deciding whether or not private banking is right for you, it's important you fully understand the concept of "what is private banking". This means not only understanding the benefits and perks, but also the disadvantages.
With this in mind, let's look at some of the main disadvantages of private banking…
1. High Management Fees
As attractive as private banking can be, it can become very expensive quickly. Unlike regular banks, private banks impose higher management fees because of the exclusive products and services they offer. 
Private bank management fees can include both fixed or sliding fees. The fixed fees typically come from monthly service fees, charges on investments, or fees for falling below your minimum account balance. In addition, some banks will also charge a sliding fee set as a percentage of the total assets under management.
So, before you apply to open an account with a private bank, we suggest reviewing the bank's fee structure to make sure you can support all the expected costs. 
2. Turnover of Private Bankers
Something that most people don't expect is that the employee turnover rate is generally much higher in private banks than in most retail banks. So, while a private bank will offer you a personalized account advisor, it's not guaranteed you will have the same advisor for the duration of your time with the bank. 
This can be frustrating for private banking clients that seek to build a long-term relationship with their advisor. 
Oftentimes clients have a stronger connection with their banker than with the bank itself and so they will want to switch banks along with them. Unfortunately, some banks have set up safeguards to restrict clients from doing this.So, when choosing which private bank to open an account with, be sure to check what restrictions the private bank might have in place around exiting the account. 
3. Limited Product Offerings
Private banks sometimes have limited investment products to choose from because they only offer their own internal investment products. 
If you want to have more flexibility and access to a wider range of international investment products, you may prefer to deal with an independent asset manager that can find products from a range of different banks. Or you can look for a private bank that offers investment products from other banks as well. .
As always, before applying, it's important to confirm the private bank's investment options to determine whether or not they include what you are looking for. You also want to confirm that there are no restrictions to what products and services you can access given your citizenship/residency etc.
Private Bank Account Opening
Below you'll find our archive of free resources to assist with opening European bank accounts. 
This includes detailed articles to help you open accounts in top banking hubs in Europe and free guides explaining how to navigate challenges for specific business types.