Your Free Guide: Open Personal Bank Accounts in Asia
Download this FREE printable guide to start opening personal bank accounts with the best banks in Asia.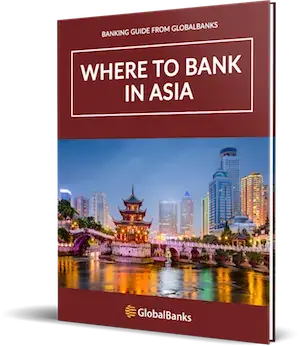 International Banks in Asia for Non-Residents
International banks in Asia can offer security and stability to non-resident clients. But while the region is home to some of the best banks in the world, it is also home to some of the worst. So knowing which countries and banks to consider (and which to avoid) is very important. 
Use the following articles, written by our team of banking experts, to navigate non-resident banking in Asia and find the options that are best suited to your needs.
Asia Non-Resident Banking Article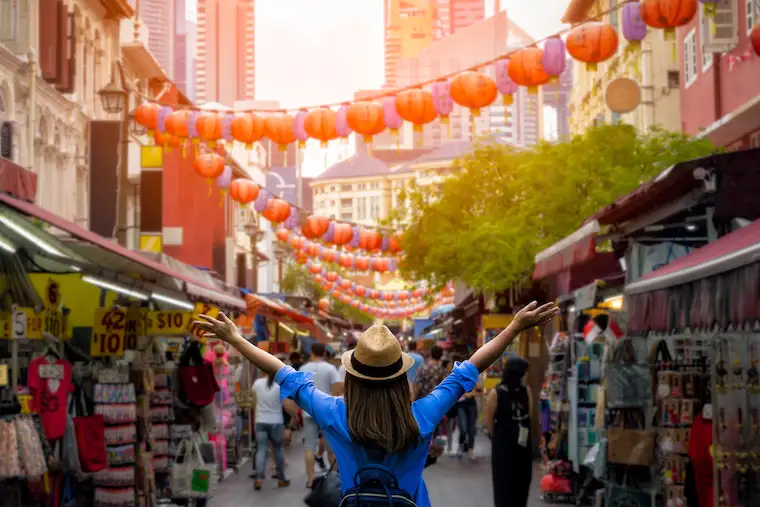 If you're interested in opening a Singapore non-resident bank account, you're in the right spot. We've helped people from all around the world open non-resident
Read More »
If you want to "skip the line" and get access to our most actionable non-resident bank account opening insights, download our free non-resident banking guide below – it's free and shares the step-by-step process to opening high-quality bank accounts in Asia.
Receive:
Briefings from our team of banking experts on 10 of the
Top Asian Banking Jurisdictions!
Including
deposits, ideal clients, challenges, unique insights from our team
,
and more!
Plus
: Important
Country Specific & Client Specific Factors
to Consider Before You Start Banking in Asia!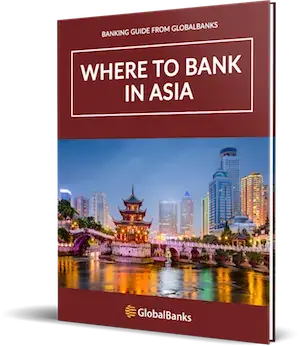 Non-Resident Banking in Asia 101
In the past two decades, Asia has emerged as one of the most important non-resident banking hubs in the world. But banking here is highly fragmented at the country level. 
In other words, banking in one Asian country (e.g. Singapore) could be world-class, while banking in another Asian country (e.g. Indonesia) could be questionable.
Additionally, while both Europe (specifically the EU) and the United States are relatively open to non-residents who have ties in any part of their respective "region", international banks in Asia tend to seek customers with direct ties to the country of account opening. 
For example, if you are looking to open an account in Hong Kong as a non-resident, you should have clear and demonstrable ties to Hong Kong. The same is true for Singapore, Taiwan, and other Asian banking hubs.
Before moving forward, here are a few key takeaways to consider when opening accounts with international banks in Asia.
Key Takeaways:
International banks in Asia look for local ties during account opening

Country selection is one of the most important determinants of quality

Certain banks will have restrictions on nationality and residency

Remote account opening is available for premier & private banking

Consider how Chinese influence could impact accounts (e.g. Hong Kong)

Be careful in weak economies (e.g. certain Southeast Asian countries)

Bank in disputed territories only when necessary (e.g. Taiwan)
Applying to International Banks in Asia
When looking into banking in Asia as a non-resident, one of the most important factors to consider is the possibility ofremote account opening. Fortunately, remote account opening is possible in some of the top banking jurisdictions in Asia. But, there are caveats. In most cases, clients can only open accounts remotely if they qualify for premier or private banking.
How much does it cost to open non-resident accounts remotely in Asia?
In Singapore, you can access premier banking levels starting at US $150,000 to $200,000, depending on the bank. Though even then, it can be difficult to open accounts directly without a clear step-by-step process to follow.
In other Asian banking hubs, you are often quoted considerably more. That's because those countries (and the local bankers) don't typically cater to foreign non-residents from outside of Asia. 
On the other hand, if you can show up at a branch in person, account opening becomes considerably easier and you will have a wider number of options available. Of course, this requires you to pay for flights, accommodation, and ground transportation while in the country. Unfortunately, even then, there are no guarantees that any of the international banks will open accounts for you.
So what should you do instead? If you're looking to start opening international bank accounts today, we can help you get started in one of two ways…
Do You Want to Start Opening Today?
So what should you do instead? If you're looking to start opening international bank accounts today, we can help you get started in one of two ways…
First, we've created a comprehensive account opening platform called GlobalBanks IQ – it provides all of the tools you need to navigate opening non-resident accounts in Asia – including opening accounts in Singapore 100% remotely.
Or if you're looking for a more hands-on approach, there's also GlobalBanks Insider.
GlobalBanks Insider is a done-for-you solution that leverages our team's expertise, and provides you with direct one-on-one support and personalized introductions to the international banks in Asia of your choosing.
So depending on the approach you want to take, you can start opening accounts with banks in Asia today.
GlobalBanks IQ provides immediate access to everything you need to open Non-Resident Bank Accounts in top Asian banking hubs!
Choose banks in minutes with our international banking database

Open accounts with detailed step-by-step instructions

Handle banker questions easily with detailed conversation scripts
Meet bank requirements (e.g. local address) with proven solutions
Unlock exclusive offers from the best banks in our member reports
Receive lists of banks that accept high-risk & offshore businesses
Plus much more!
Learn More About Your Options
Alternatives to International Banks in Asia for Non-Residents
Below you'll find our archive of free resources to assist with account opening. 
This includes detailed articles to help you open accounts in top banking hubs in Asia and free guides explaining how to navigate challenges for specific client types. 
We also share helpful information on how to overcome challenges for specific businesses and individuals.