Many expats, digital nomads, tourists, and small business owners are trying to figure out how to open a bank account in the Czech Republic.
You see, the Czech Republic is a gateway to the European Union for many people (and businesses) that struggle to access EU bank accounts elsewhere.
Similar to opening a bank account in Poland, Hungary, Bulgaria, and other EU members, certain banks in the Czech Republic offer a more relaxed onboarding process than places like Germany or France.
---
KEY TAKEAWAYS
Completing the "rodné číslo" registration can expedite the account opening process
Opening accounts here can be very challenging as a foreigner
Account opening conditions will varcy from bank to bank, branch to branch, and even banker to banker
Not banks here will accept foreign applicants
Banking services and products will vary between banks
---
But it's not all sunshine and Koláče… many Czech banks are painfully slow and have language barriers that make it almost impossible to open accounts. Not to mention, depending on where you come from, they can be incredibly frustrating to deal with.
Now, after all that, you might be surprised to find out that Czech banks are actually in high demand for certain people…
In fact, after the country joined the EU in 2004, the foreign population in Prague exploded… driving demand for banking even higher. Today, there are over 500,000 foreigners living in the country and many more visiting regularly for leisure and business.
Fortunately for all of them (and you), it's possible to navigate the Czech account opening process without all the headaches. You just need a bit of expert guidance, some direction on which banks to choose, and a good banker.
If you're interested in opening bank accounts in the Czech Republic as a foreign individual, don't forget to download your FREE copy of the Non-Resident Banking Starter Guide. It's designed to help non-residents open bank accounts in top banking hubs around the world.
Feel free to use the table of contents to jump ahead to the sections most relevant to you.
Table of Contents
Opening a Bank Account in the Czech Republic 101
Put simply, the Czech Republic has been through a lot over the last 50 years.
First, communism. Then, the fall of communism. And, a banking crisis in the 1990s…
Several Czech banks went belly up thanks to inexperienced bankers, mismanagement, and loose regulations. And, a slew of criminal schemes and asset stripping designed to plunder the Czech banking system didn't help either.
So, the Czech Republic experienced all the growing pains and mistakes that most former-communist countries made when transitioning to a free-market economy: corruption, asset grabs, bank failures, wild west lending policies, and more.
Plus, the country had zero banking expertise. The labor pool was scary. Czech's state-run banks literally rewarded managers for bad decisions, ineptitude, and propping up failing industries. And, there were so few trained bank staff in the country that it was nearly impossible to be fired. Naturally, incompetence spread like wildfire.
Soon, it became clear: one of the biggest threats to the Czech economy in the '90s was that no one in the country actually knew how to run a profitable bank. And, since banks didn't have shareholders, there was zero accountability.
But then the Czech Republic did something interesting…
They let foreign banks from developed Western nations buy up the Czech banking sector.  Overnight, an influx of qualified, western-thinking bank managers and standards were injected into the country. The banking sector stabilized, Czech executives were groomed, and the future started to look promising.
Today, the Czech banks are liquid and profitable. And, the country has an abnormally conservative banking sector when compared to its peers.
And, that's a good thing for anyone banking here.
Further strengths were gained when the Czech Republic joined the EU in 2004, but the country hasn't adopted the euro. So, you'll be using the koruna, or CZK, for all domestic transactions.
And, despite not being an international financial center, if you have the right information, choose the right banks, and have a solid banker going in, there are a few interesting banking opportunities here for certain groups.
Why Should I Open a Czech Bank Account?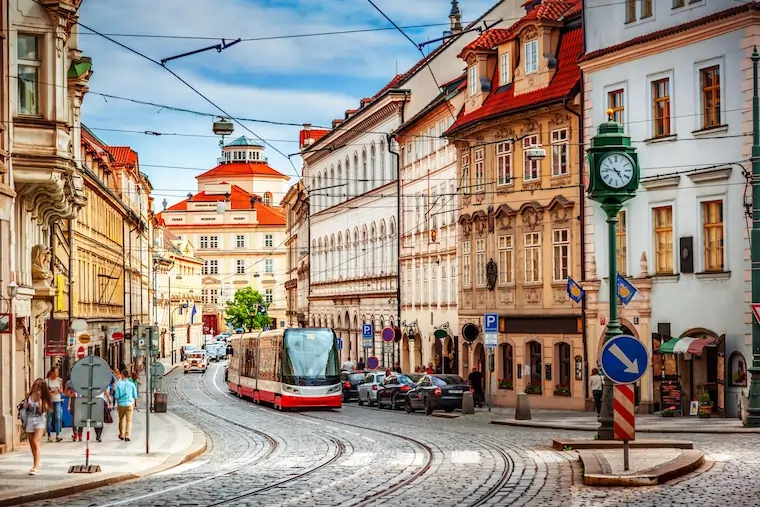 The Czech Republic can be a useful option for some foreigners.
The country is already popular with foreigners because of its "developed country" status, low cost of living, and the ability to live a European lifestyle for a fraction of the cost.
But, what makes opening accounts here interesting?
Reasons for Opening Bank Accounts in Czechia:
More conservative & financially sound than other CEE & European countries
Deposit insurance up to the equivalent of EUR 100,000
Majority of Czech banks are foreign-owned or branches of foreign banks
Certain banks will open accounts for expat individuals
Higher tolerance for high-risk businesses and transactions
Some banks will accept foreign EU companies (if there's a "connection" to the Czech Republic)
Has over 200 electronic money institutions, which provide alternative banking options and services
Who Can Open a Bank Account in the Czech Republic?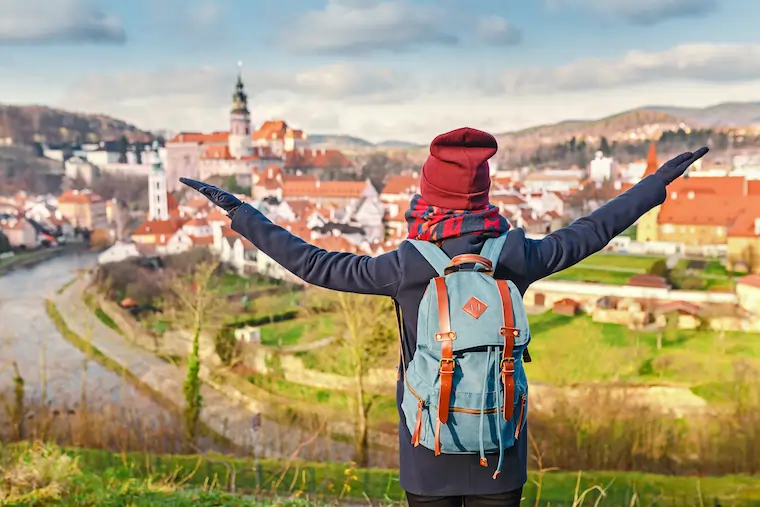 The following groups will find having bank accounts in the Czech Republic most useful:
Foreigners that want EU bank accounts with low minimums
Foreign and local companies that want European bank accounts but are struggling to open accounts elsewhere
Non-EU and offshore companies with ties to the country or willing to create subsidiaries here
Foreigners living, working, studying or retiring here
Anyone buying property or acquiring a mortgage in the Czech Republic
Here are a few examples highlighting how bank accounts here can be useful for certain groups:
Anyone who desperately needs an EU bank account but is struggling open elsewhere
Some EU countries sometimes have strict residency and paperwork requirements, which make it difficult for foreign individuals to open bank accounts. Places like Germany, Estonia, Luxembourg, Malta, and others, fall into this category. So, those looking for lenient opening might want to give the Czech Republic a try. Many of the banks are foreign-owned and Prague is loaded with foreigners, so certain banks are used to dealing with expat and foreign individuals.
And while fintech, EMIs, and payment institutions are available to foreigners and companies in several European countries – they can have limitations and hyperactive compliance controls making them unreliable for certain transactions. And if you're dealing with larger amounts, traditional bank accounts can make more sense.
Foreign companies desperate for an EU corporate account can get one by creating a Czech subsidiary
For those struggling to open accounts in the EU for a foreign or offshore company, creating a Czech subsidiary could be one way to expand your European banking options. For example, creating a local Czech company, opening a local bank account for it, and then having your foreign company own it might be worth exploring for some people.
People who want to buy property in the Czech Republic or get a mortgage
Most people owning property here will need a Czech account to pay for local services and receive payments. In addition, several Czech banks provide mortgages to foreigners who are looking to buy property here. Some Czech banks will even give you lower mortgage rates if you agree to maintain a certain balance and have incoming transfers above a particular amount each month. Certain banks will even give mortgages to temporary residents who don't even have residency cards.
Interestingly, non-US citizens without credit history domestically can also get a mortgage. The process is more difficult, but if you don't have a guarantor or co-signer, you can sometimes transfer funds to a CZK fixed-term deposit account and use that as collateral for your mortgage.
Challenges of Opening a Bank Account in the Czech Republic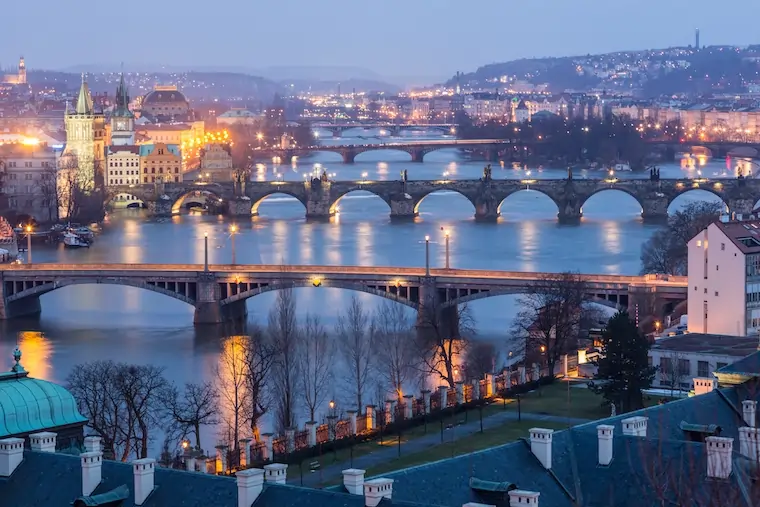 There are many obstacles and inconveniences to be aware of before you open a bank account here.
However, many of these hurdles are to be expected when you open bank accounts in Central or Eastern Europe, but others can be avoided entirely if you have the right information, connections, and a bit of direction.
Language Barriers
Many foreigners are surprised to find that not all banks here have English-speaking customer service (or support) and not all bankers speak English. And, some are downright clueless with how to open accounts for foreigners, so be prepared to bank hop. Having a list of English-speaking bankers that are reliable and used to dealing with expat individuals is a big advantage.
If you ever have a problem with your accounts in the future, the bank makes a mistake, or you get charged an exorbitant amount and need to be refunded, do you have a banker that can solve the issue in English? Oftentimes, for foreigners, the answer is no. If there's no customer support and you don't have a local friend who can translate, you're stuck going from branch to branch looking for a responsive, English-speaking banker to resolve the issue.
Also, keep in mind that most documents required to open accounts here are in Czech, so be sure to take a local with you to translate if you don't have a reliable banker.  And, if you're getting a mortgage, keep in mind that your mortgage contract will be in Czech, so you'll want to find someone trustworthy to translate for you.
Poor Customer Service
Unmotivated and unhelpful bank employees. If the bank overcharges you for something, getting a refund can sometimes be difficult. If you've banked in Central or Eastern Europe, you can expect a similar experience.
The "Rodne Cislo" Factor
Applying for your "rodné číslo," or national ID number early on is an excellent idea. It'll increase your banking options, expedite the opening process, and can even give you access to lower mortgage rates. You get your rodne čislo when you register with the foreign police, usually after 1-3 months of staying in the country.
Not All Banks Accept Non-Residents
Bank selection is particularly important for foreigners and non-EU residents. Not all banks accept foreigners. And, Non-EU citizens, by default, are going to have more scrutiny and only certain banks will consider opening an account for you. Some banks will allow a foreign address, while others will refuse and require a local Czech address.
No Joint Accounts
If you want to have a joint account with your significant other, look elsewhere. Surprisingly, joint accounts, as most foreigners know them, don't exist here. Some banks will let you add someone as an authorized user, but only one person can "own" the account.
Terrible Conversion Rates for CZK, EUR, GBP
Many foreigners find this out the hard way. What usually happens is this:
You need to make a large purchase – a down payment, security deposit or rent, pay business expenses, buy a car, etc. So, you transfer money to or from your foreign bank to a Czech account in CZK. And, you're hit with a massive conversion fee. The highest fees happen when the bank deposits your incoming EUR or GBP transfer into your CZK account. You're hit with the bank's conversion rate, which is usually horrible and the resulting fees are usually shocking for foreigners.
Fintechs & EMIs Don't Always Work
While Transferwise, Revolut, and other fintech options are great for small purchases and day-to-day currency conversions, they can't always be used for larger transactions.
Remote Bank Account Opening is Rare
Remote opening here is increasingly rare. While it's still possible in certain circumstances if you appoint a local representative, for most people this is out of reach and physical presence is almost always required to open a bank account. Plus, since the majority of banks are foreign-owned or are branches of internationally owned banks, remote opening exceptions aren't as loose as other central and eastern European countries.
Ready to Explore Your Options?
If you need help to open a bank account in the Czech Republic, want to know which banks you should apply to, or just aren't sure where to turn, we can help.
If you're ready to take action and start opening international accounts now, you can access GlobalBanks IQ, our dedicated international banking intelligence platform.
GlobalBanks IQ gives you everything you need to start finding and opening accounts for you or your business today.
When you join GlobalBanks IQ, you immediately unlock the GlobalBanks Database of international banks — home to 250+ banks in 50+ countries. 
And, you get access to our library of premium (members-only) reports, including proven account opening strategies, country-specific banking options, and lists of banks for specific client types.
Plus, you unlock our account opening checklists, dedicated account opening alerts, and much more.
To get started, click here to see if GlobalBanks IQ is the right choice for you to start accessing the benefits of international banking today.
You can also view all of the account opening solutions offered by GlobalBanks on our products page.