Foreign currency accounts allow the account owner to hold multiple currencies. This usually includes the currency of the jurisdiction where the account is domiciled, along with a basket of international currencies that the client requires.
Not surprisingly, major international currencies like USD, GBP, EUR, and CNY, are among the most popular. But as we'll discuss, there is a wide range of currencies available for account holders to consider. This is especially true if you're looking for an offshore bank account that caters to international clients.
---
KEY TAKEAWAYS
Foreign currency accounts let you hold multiple currencies
Most foreign exchange needs are met with digital accounts
Individuals and businesses that need a card to pay international expenses
Business clients reduce the risks of operating currencies fluctuating
Non-resident, foreign, and expat clients are eligible for multi-currency accounts
---
Before diving in, if this is your first time visiting GlobalBanks, don't forget to download our Non-Resident Banking Starter Guide. It's designed to help non-residents with opening accounts in top banking hubs around the world.
Feel free to use the table of contents to jump ahead to the sections most relevant to you.
Table of Contents
Why Do You Need a Foreign Currency Account?
If you send and receive money internationally or use a payment card to pay international expenses, being able to hold multiple currencies can reduce volatility in exchange rates and reduce the fees associated with money transfers.
This is true whether you are dealing with major reserve currencies like USD or Sterling, or if you hold "local" currencies like the Thai baht.
Likewise, if you live in a high-inflation environment (e.g. Argentina), you know the painful details of holding your money in a local currency. This is especially true if you need to send payments abroad. In other words, global costs stay the same, while your purchasing power decreases.
How to Find the Best Foreign Currency Account
The best currency account is that one that gives you full management of your account, access to the services you need, and clear information on how to get the benefits you want.
This can include easy access to your money through multi-currency cards, global atm access, and clear pricing.
If you're looking for corporate accounts, you might look for payment processing, account numbers in multiple currencies, and an international debit card for all employees (or management).
In other words, the card that works for one person might not be the best card for you. That's why we suggest looking at a number of factors when deciding which jurisdiction, bank, and account are best for you or your business.
Factors to Consider When Choosing an International Account
Does the account allow you to easily exchange currencies
Does the account offer preferred foreign exchange rates
Can you easily access your money through your preferred methods
Does the bank connect to your preferred transfer networks (e.g. SEPA)
What is the cost of sending & receiving international money transfers
Does the account charge for extra services you will require
Will the payment card work while traveling internationally
Does the account offer the services, currency, and cards you are after
Is information, details, & reviews about the account readily available online
Does the account allow you to easily pay international expenses
Choosing the Right Account Type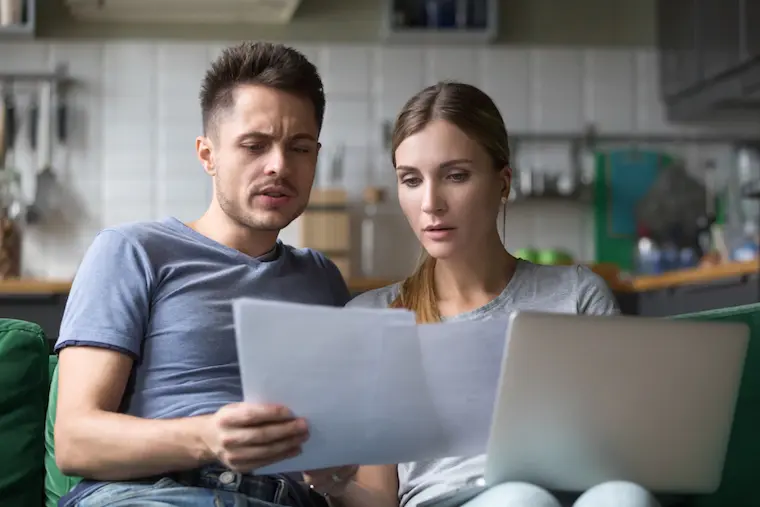 We'll share specific jurisdictions for opening currency accounts below. But for now, let's look at the three primary accounts that clients look for when opening with a new bank.
USD Foreign Exchange Options
Banks outside of the US typically offer a wide range of currencies to their customers. In fact, it's not uncommon for international banks to offer accounts with a wide range of foreign exchange-related services. But the US is different.
US banks rarely offer access to currencies other than the dollar. And why should they? After all, the US dollar is the global reserve currency. So, it makes sense that US banks wouldn't see the need to offer a basket of currencies to their clients.
As a result, when it comes to foreign exchange in the US, there are limited banks to choose from. That means customers are stuck paying higher fees, bank surcharges, and receiving lower quality services, and their money basically sits in dollars until they need to convert.
This restricted approach to international currencies is especially challenging for international business. Companies often need to finance overseas projects, pay international expenses, or manage currency exposure. Without access to the right currencies and reasonable exchange rates, this can be difficult and expensive.
For the reasons above, we typically suggest that US consumers consider a combination of digital and traditional banking services in order to meet their foreign exchange needs. Let's take a look at these now.
Retail Account Options
Most individuals and business owners opt to combine digital and traditional banking services in order to manage their currency requirements.
This approach benefits from digital platforms allowing customers to open currency accounts quickly, and immediately access foreign currency and foreign exchange, and often cost a fraction of what the big banks like HSBC might charge.
So it makes sense that tech-savvy consumers decide to park some of their money on these digital platforms. And while we typically err on the side of traditional banks, we think this approach makes sense.
The only word of warning is to make sure you limit your exposure. History tells us that you don't want to keep a sizeable amount of money on deposit with these digital platforms, at least not yet. Instead, we suggest considering a combination of digital platforms (e.g. Wise) and traditional banks.
Foreign Currency Bank Account for Businesses
Corporate clients often get access to more exchange services than retail clients. There are a number of reasons for this, not the least of which is they engage in more cross-border trade.
But just because you have an international business, doesn't automatically mean you get to unlock foreign currencies or special accounts.
Instead, you still need a business account with a bank that offers international banking, more specifically a foreign currency bank.
And, while digital platforms offer valuable solutions for retail clients, many business owners hesitate to use digital services for their foreign currency cash requirements, which we understand.
But there is a wide range of professional services available, including many lesser-known currency platforms. In most cases, these services offer a global money account for each client. In fact, our team has helped members with opening currency accounts to facilitate hundreds of thousands in monthly transactions at preferred rates.
What Banks Have Foreign Currency Accounts?
Multi-currency accounts are available in most countries. Though, depending on where you bank, there may be restrictions on whether you can access a savings account or a checking account.
In either case, the impact on your money is often the same, you get an account in a foreign currency of your choosing. Of course, if you're looking to use your currency account regularly, opening a savings account may be an inconvenient choice.
Now, when it comes to choosing a country, it's important to find a jurisdiction that offers the specific services, accounts, and currency that you require.
But there are also important international factors to consider, as well. For example, many international investors and entrepreneurs opened accounts in Hong Kong with banks like HSBC over the last two decades. At the time, this seemed like a great choice. It was a stable banking hub, a safe place to put your money and let your savings grow.
However, times have changed and the political landscape in Hong Kong has changed considerably. Today, many of the same people that opened over the last twenty years are coming to us and asking for assistance opening accounts elsewhere.
So where is the best place for opening a multi-currency account to manage your money?
Well, the answer is it depends. We already covered the factors to consider when choosing the best place for multi-currency accounts above, now let's look at specific examples.
European Multi-Currency Account
European banks offer an interesting range of currency accounts to customers, both via accounts at traditional banks and fintech accounts. In both cases, a wide range of currencies can be accessed.
Additionally, currency accounts in Europe tend to have reasonable fees and low transfer costs thanks to the SEPA network. However, in order to open accounts with these platforms, you (or your business) typically need a local tie to the market where you're trying to open accounts.
Asian Multi-Currency Account
In our experience, Asian banks tend to offer a wider range of currencies at the retail account level. This is even true when opening currency accounts in Singapore, which is one of the best jurisdictions in the world in terms of services and bank management.
But when it comes to opening, Asian jurisdictions typically cater to wealthier non-residents. So opening a retail account here as a non-resident will be more difficult. For this reason, if you are trying to open accounts remotely and you do not want a premier or private bank account, you should consider elsewhere.
US Multi-Currency Accounts
If you are in the United States, finding a US multi-currency account is going to be one of the best solutions for managing your money. That's because it's often difficult for US citizens to open accounts abroad, and because you'll usually find the best rates with a US platform.
As mentioned above, the approach we normally suggest is using a combination of a digital platform and a traditional bank. This will help you lock in the best rates while still unlocking the multi-currency benefits you're after.
African Multi-Currency Accounts
Africa is not a jurisdiction that we typically cover when it comes to banking jurisdictions (at least outside of Mauritius). But, when it comes to currency platforms and international money transfers, it's hard to discuss the topic without mentioning the gains being made by local platforms and entrepreneurs.
In fact, Africa is quickly advancing as a key player in the multiple currency space. Though at this point, we still view the available opportunities as primarily suitable for supporting local businesses as they often struggle to compete with international platforms elsewhere.
Frequently Asked Questions
Below are three of the most common questions that we receive from people looking for a foreign multi-currency account. If you have further questions you would like answered, don't hesitate to get in touch with us directly.
How Many Accounts Should You Have?
Depending on the specific currency you want to access, how much money you're transferring each month, and the other services you require, you may find that you need more than one account to meet your needs.
That said, most foreign exchange platforms will be able to support any international transaction requirements you have, as long as they match all of your currency needs.
In fact, prospective clients may find that they are unable to meet the requirements for opening an fx account with many platforms unless they consolidate all of their activities under one account. This also has the added benefit of helping to reduce fees through volume discounts. Though this typically applies to larger accounts.
What Currencies Can I Access?
It depends. The specific currency that you will be able to access at a bank will primarily depend on the correspondent bank relationships they have in place.
For example, many banks may have multiple international correspondent relationships, allowing them to offer a wide range of currencies to clients with both savings and checkings accounts.
On the other hand, if you are dealing with a small bank with fewer correspondent relationships, they may only have access to (or offer) their local currency and a small basket of two or three alternatives.
In either case, it's important to collect information about the available currencies before you start opening currency accounts and depositing your money. Similarly, you should confirm the specific currency that can be accessed through the bank card as this can have a major impact on the related fees.
Do You Need an Account to Convert Foreign Currency Cash?
No. You do not necessarily need an account at a specific bank in order to exchange currency. That said, if you have an account at the bank (e.g. a savings account), you would likely receive a better exchange rate. But again, an account is not necessary. However, you should expect the bank to request some information from you about the money.
Ready to Explore Your Options?
If you're ready to start opening an offshore bank account, we can help you start your search today.
GlobalBanks IQ gives you everything you need to start finding and opening accounts in top offshore banking countries.
When you join GlobalBanks IQ, you immediately unlock the entire GlobalBanks Database of international banks. It's home to 250+ banks in 50+ countries.
And, you get access to our library of premium (members-only) reports. These include proven offshore account opening strategies, dedicated lists of client-specific banks, country-specific account opening tips & tricks, and detailed overviews of the best banks.
Plus, you unlock our account opening scripts, detailed checklists, and banking 101 courses to walk you through de-risking, meeting requirements, and much more.
To get started, click here to see if GlobalBanks IQ is the right choice for you. 
You can also view all of the account opening solutions offered by GlobalBanks on our products page by clicking here.