A Step-By-Step Guide to Opening Your European Bank Accounts
Download this FREE printable guide to start opening personal accounts with the best banks in Europe.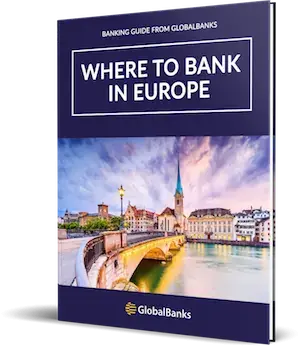 Banking in Europe is one of the most sought-after banking options in the world. Here you will be able to find a full spectrum of international accounts for foreigners, non-residents, foreign companies, and offshore structures. This is true whether you're considering Western European banks or Eastern European banks.
If you're looking to open a bank account in Europe, select the type of account you're interested in and use our free resources, featured articles, and expert insights to start opening accounts today.
European Banking Articles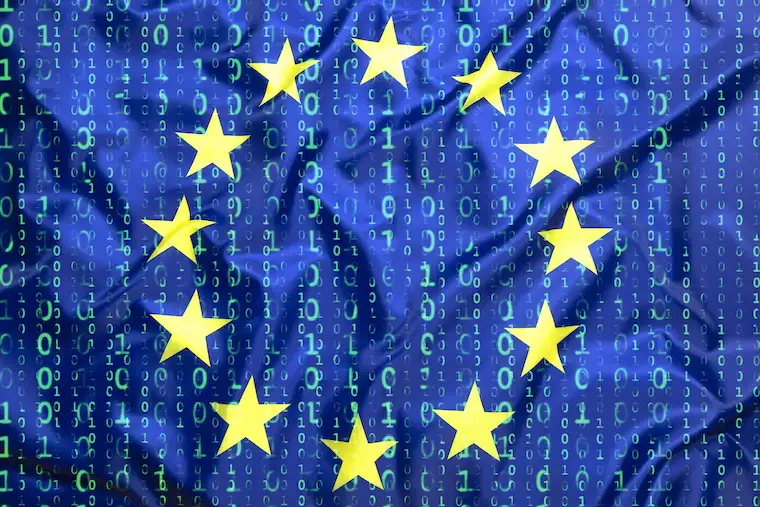 Euro IBAN account options include banks from across Europe. Many of these banks cater to foreign & non-residents, while also allowing for remote opening.
Read More »
Click here to read our featured European banking article that shares everything you need to know about Euro IBAN account opening.
European Bank Account Opening
Receive:
Briefings from our team of banking experts on 10 of the
Top European Banking Jurisdictions!
Including
deposits, ideal clients, challenges, unique insights from our team
,
and more!
Plus
: Important
Country Specific & Client Specific Factors
to Consider Before You Start Banking in Europe!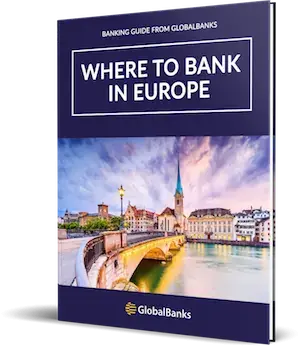 To properly navigate account opening in Europe, it's important to be clear about your goals, the type of account you'd like to open, and the specific countries you're considering. This will enable you to find the best European bank for you and determine whether or not you will be able to meet their account opening requirements. 
We've compiled an overview of the different account types, deposit requirements, and jurisdictions below. But before diving in, here are a few things that anyone considering banking in Europe should be aware of.
Key Takeaways
Europe has account opening options for everyone

Remote account opening is possible

Account opening requirements depend on the bank, client profile, & country

High-risk industries and sources of wealth are accepted

Choosing the right country is critical to successfully opening accounts

Knowing specifically which account you want will speed up the account opening process
Navigating European Banking Options
For anyone looking at banking in Europe, there are four key options to consider. These include non-resident, private, business, and offshore banking. We've broken down each of these account types below.
Once you decide which type of account you want to open, you can use the European content hubs at the top of this page to unlock free resources, guides, and articles to help inform your approach to account opening.
Non-Resident Accounts in Europe
These are your standard personal international bank accounts. The required deposit to open a non-resident personal account ranges from $300 to $500,000 for remote opening.
Non-resident banking hubs in Europe include Austria, Cyprus, Isle of Man, Jersey, Lithuania (digital only), Portugal, Spain, and Switzerland.
Private Bank Accounts in Europe
Private banking is for high-net-worth individuals looking for more personalized services and/or wealth management. Deposit requirements for these accounts range from $100,000 to $3,000,000 for traditional private banking. Digital "private banking" options can be accessed starting at $10,000.
Private banking hubs in Europe for non-residents include Andorra, Austria, Guernsey, Isle of Man, Jersey, Liechtenstein, Luxembourg, Monaco, and Switzerland.
Business Bank Accounts in Europe
Business bank accounts in Europe give access to lower cost SEPA transfers and often come with the ability to hold deposits in multiple currencies. Deposit requirements range dramatically from $0 to $1,000,000 depending on the jurisdiction, industry, and purpose of the account.
Business banking hubs in Europe include Austria, Bulgaria, Czech Republic, Cyprus, Guernsey, Liechtenstein, Luxembourg, Portugal, Spain, and Switzerland.
Offshore Bank Accounts in Europe
Offshore banking refers to banking jurisdictions that specifically cater to non-residents. Deposit requirements for these accounts range anywhere from $3,000 to $3,000,000, depending on the jurisdiction and purpose of the account. 
Offshore banking hubs in Europe mirror those offering private banking services to non-residents, including Andorra, Guernsey, Isle of Man, Jersey, Liechtenstein, Luxembourg, Monaco, and Switzerland.
Note: In each of the content hubs above, we provide a further breakdown of the available jurisdictions, their account opening requirements, and other special considerations.
Start Opening European Accounts
If you would like to get started banking in Europe, you can continue to use our country-specific articles and free resources below. 
Or if you're ready to start opening bank accounts today, we can help you get started in one of two ways…
First, we've created a comprehensive account opening platform called GlobalBanks IQ – it provides all of the tools you need to navigate account opening in Europe – including 100% remote opening options across the continent. 
Alternatively, if you're looking for a more hands on approach, there's also GlobalBanks Insider. 
GlobalBanks Insider is a done-for-you solution that leverages our team's expertise to give you direct one-on-one support and personalized introductions to the banks of your choice in Europe.
GlobalBanks IQ provides instant access to everything you need to open European Bank Accounts in top banking jurisdictions!
Choose banks in minutes with our international banking database

Open accounts with detailed step-by-step instructions

Handle banker questions easily with detailed conversation scripts
Meet bank requirements (e.g. local address) with proven solutions
Unlock exclusive offers from the best banks in our member reports
Receive lists of banks that accept high-risk & offshore businesses
Plus much more!