Opening an online bank account in France as a non-resident, a "compte non-resident," can be notoriously difficult. In fact, opening a bank account online as a non-resident anywhere in Europe is a challenge.
From complicated document requirements to discrimination against non-French speakers (and non-residents), challenges abound.
But the real question is whether you actually need to bank in France at all… and if your answer to that question is yes… then it's worth asking if you're really sure?
---
KEY TAKEAWAYS
Banking in France isn't for everyone
Bank accounts in France can be expensive to manage, especially for non-residents
There are three client groups that can benefit from opening bank accounts with banks in France
If you don't need a French IBAN you might want to consider banking with an online bank elsewhere
---
While the joie de vivre is alive and well in the Republic… it doesn't translate well to the best international banking options that you can unlock in Europe.
In fact, France is known for expensive bank accounts, slow customer service, and mountains of bureaucracy.
Don't worry, you landed on this article to learn how you can open an online account in France. And we're going to break down the available banking options and important considerations before applying.
But lucky for you, we're also going to share some reasons why you might reconsider banking in France… and where you should look instead.
On y va!
Feel free to use the table of contents to jump ahead to the sections most relevant to you.
Table of Contents
What Is an "Online Bank" In France?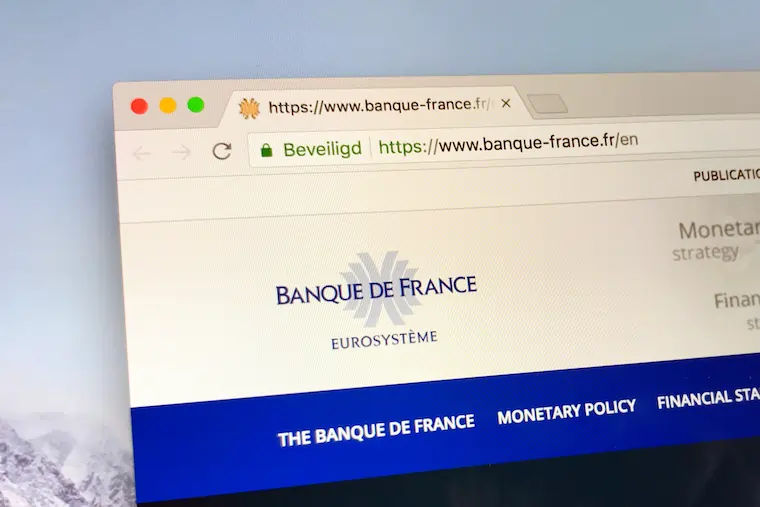 Let's start by breaking down your banking options, which include traditional bank accounts with online banking and "online banks." In France, an "online bank" refers to a bank without a physical branch network.
Not surprisingly, many large French banks are spinning off separate "online bank" subsidiaries, providing an (almost) entirely digital experience for customers.
Here are a few examples of "new" online banks launched by traditional French banks:
Boursorama Bank (subsidiary of Société Générale)
ING Direct (French branch of ING Direct NV – Netherlands)
Monabanq (subsidiary of 3 Suisses International Group and Cetelem)
Hello Bank (BNP Paribas)
BforBank (Crédit Agricole)
Fortuneo (subsidiary of Crédit Mutuel Arkéa)
Other French banks are launching online branches, giving customers the option to open bank accounts online or in the branch. Some examples of French banks with online branches are:
e-lcl (LCL), labanquepostale.fr (La Banque Postale),
La Net Agence (BNP Paribas),
Mon banker en ligne (Caisse d'Epargne)
When considering where to open bank accounts, there are a few major questions that you're going to need to answer. But first, let's look at whether foreigners can actually open online bank accounts in France.
Before diving in further, if you're interested in opening bank accounts for non-residents that meet your specific needs, we encourage you to download a FREE copy of the Non-Resident Banking Starter Guide.
Can a Non-Resident Open a Bank Account in France?
It depends. More specifically, it depends on the bank, its internal policies and specific requirements, and a few other factors. But even if you can open a bank account, it isn't the end of your struggles. Banking in France often comes with high fees, annual document requests, and many inconveniences.
So we suggest considering the following before making the decision to open bank accounts in France:
Are you a French tax resident? If not, which country do you have tax residency in?
Do you have proof of a French address?
Are you currently located in France?
Do you have any ties to France?
What supporting documents do you have?
But, if you're abroad and planning to move to France, you'll need more than a restricted non-France resident bank account in the future. If that's you, the standard procedure involves opening a non-resident bank account first and then converting it to a resident bank account after you're physically in France and have all your paperwork.
Here's a closer look at the groups that should (and shouldn't) open bank accounts in France.
Who Should Open a Non-Resident Bank Account in France?
In almost all instances, except for three, we suggest banking in other countries instead of France. We'll talk about some of the reasons why below. But for now, let's look at the three groups that actually benefit from banking in France:
Foreigners who absolutely must have bank accounts in France (with a French IBAN) to use French services & benefits, get paid by French employers, lease an apartment, pay French expenses, or live life in France.
French citizens who live abroad & need to receive money from French institutions or businesses and require a French IBAN.
Your company does business in France and your clients require you to receive payments into bank accounts in France. This is rare. But it can happen.
That's it… really.
Now, whether you're a foreign individual visiting France temporarily, or a full-blown resident, if you plan on spending any time here, using local services, or renting an apartment, it makes sense to open a local bank account with a French IBAN.
Why You Actually DO Need a Bank Account in France
Here's a quick summary of the reasons why banking in France might be necessary.
Leasing an apartment
Receiving payments, benefits, stipends, pensions
Applying for grants, loans, aid
Using various French services, both public and private
Send/receive payments to French companies
Working in France & Getting Paid By a French Company
French employers can only make payments to financial institutions with French IBANs. Digital nomads, backpackers, and travelers who have traditionally depended solely on fintechs like Revolut, N26, Bunq are often shocked by this. But if you decide to pick up work with a French company, you're probably going to need a bank account in France in order to get paid.
Relocating, Retiring, or Buying a Property in France
If you plan on living in France or buying French real estate, you're going to need a bank account in France. You'll need to pay notaries, possibly get a mortgage, and make payments to various French entities. And for that, you'll most likely need a bank account in France.
Doing Business in France
Have a French company or doing business in France? Then, you might need a bank account in France (with a French IBAN) to send and receive payments domestically.
French Nationals Who Move Abroad but Still Need a French Bank Account
Sometimes, French citizens who live abroad and are non-residents of France still need a bank account in France. For instance, many retirees still need to receive their French pension payments. Those with French insurers may need to send and receive payments. Others might want to maintain a bank account in France if they have a French property or have ongoing domestic expenses.
It's also worth noting that when French citizens become non-residents of France, banks in France either close their bank accounts or force them to convert to non-resident bank accounts. So before making this change, French citizens should ensure that they have a bank account that can facilitate their ongoing banking requirements in France.
What Are Your Banking Options as a Foreign Non-Resident?
If you fit into one of the categories that we've outlined above, it can make sense for you to bank in France. But just because you need a bank account doesn't mean every bank in France is going to accept you.
In this section, let's explore what banking options you, as a foreign individual, actually have when opening bank accounts in France.
Option 1: French Bank With a French IBAN
Traditional French bank account with a French IBAN. Note: mentally prepare yourself for copious amounts of bureaucracy & intense document scrutiny.
Option 2: International Banks That Operate in France
If you're desperate for a French IBAN and need to open a bank account before arriving in France, look at international financial institutions with operations in France. Sometimes, they're more welcoming to expats, foreigners, and non-residents than traditional French-only banks.
Option 3: International Banks That Operate Abroad
Choosing an international bank outside of France is useful – but only if you're a foreigner with foreign income, a foreign employer, foreign tax residency, and only deal with non-French businesses.
If you're not a tax resident of France and you're getting paid by a company that's outside of the French tax system, a French IBAN isn't mandatory to receive payment. But, beware: many French businesses will require you to have one.
Option 4: International Fintech, Neobank, or EMI
Non-French fintechs like Revolut, N26, and others are useful for small purchases. However, they don't have French IBANs, freeze, and aren't sufficient if you're living in France full-time. Without a French bank account with a French IBAN, you can't access many of the benefits and basic day-to-day services available to French residents.
Of course, as mentioned earlier, there are alternative banking options worth considering as well. So before discussing how to open an online bank account in France, let's look at your other banking options.
Alternatives to Opening a French Bank Account
If you don't need French IBAN and don't want expensive bank accounts with high fees, you may want to skip banking in France entirely.
Cheaper foreign banks may work just fine if you're only in France temporarily, not sending money or receiving money with French businesses, and don't plan on using French services or benefits.
For instance, if you're a non-EEA citizen looking to open EU bank accounts remotely, you'll be better off opening with an EU bank from another jurisdiction. This is something that can be done completely remotely, with no extra fees… and you'll never have to visit the bank (or the country).
Such banking options are available to GlobalBanks IQ Members, who receive alerts as soon as such remote bank account opening options are identified for them.
But if you're not a GlobalBanks IQ Member and you're still looking for remote banking options in the EU, you might be limited to opening bank accounts with foreign neobanks and online banks. If that's the case, bank fees are low, they have decent FX rates, and most come with cards. But there are plenty of risks, which we'll cover in an upcoming article.
Of course, if you have your heart set on banking in France, we're not going to stop you. So let's look at how you can open bank accounts in France as a foreign individual.
How to Open a French Bank Account Online as a Non-Resident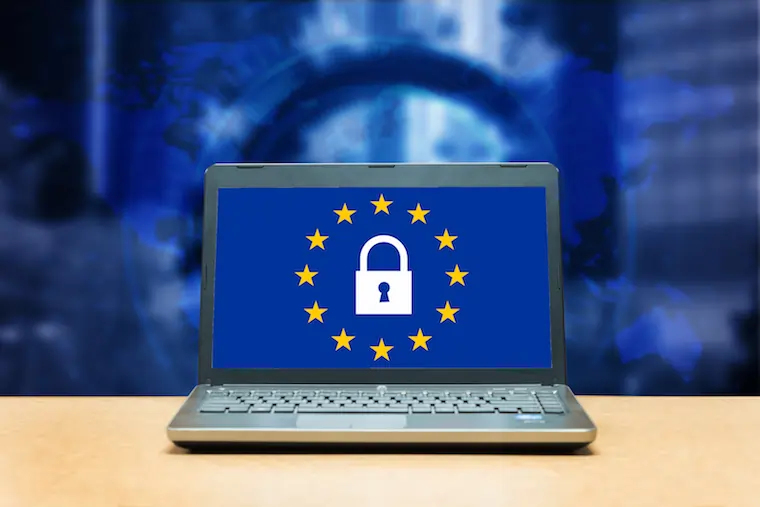 Citizens of EEA countries are allowed to open bank accounts in France – even if they aren't French residents. In fact, most non-residents are allowed to open bank accounts in France, provided they can meet the conditions and afford the bank fees.
But, opening accounts online in France (without visiting a branch) as a foreign individual isn't easy.
First, you'll need to…
Already have the right paperwork
Choose the right French banks
Have proof of a French address
By "choosing the right bank," we mean finding a bank in France that actually accepts non-residents and is willing to open non-resident bank accounts.
It's also important to remember that most French banks do NOT have 100% online account opening. In France, "online account opening" typically consists of submitting your application online and then visiting the branch in person to verify your documents, answer questions, submit your signature, and activate the bank account.
What about non-EEA citizens?
If you're a non-EEA citizen and a non-resident, the process can feel grueling and hopeless. And, many foreigners say opening bank accounts at any bank in France online as a foreign individual is impossible.
This is because banks in France will require proof of your French address, your immigration status, and many other documents.
Ready to Open a Bank Account Online in France?
If you still want to open an online account in France and need help sorting out your banking options, or you're struggling with opening accounts, we can help.
If you're ready to take action and start opening international accounts now, you can access GlobalBanks IQ, our dedicated international banking intelligence platform.
GlobalBanks IQ gives you everything you need to start finding and opening accounts for you or your business today.
When you join GlobalBanks IQ, you immediately unlock the GlobalBanks Database of international banks — home to 250+ banks in 50+ countries. 
And, you get access to our library of premium (members-only) reports, including proven account opening strategies, country-specific banking options, and lists of banks for specific client types.
Plus, you unlock our account opening checklists, dedicated account opening alerts, and much more.
To get started, click here to see if GlobalBanks IQ is the right choice for you to start accessing the benefits of international banking today.
You can also view all of the account opening solutions offered by GlobalBanks on our products page.