Many people think that they should open a Belize bank account as part of their offshore banking strategy.
And if your goal, like others, is to use offshore to diversify, protect assets, access foreign investments, or take advantage of higher interest rates, offshore accounts are a great tool to have in your arsenal.
But whether or not opening a Belize bank account is the right choice, is a different question.
---
KEY TAKEAWAYS
The banking sector in Belize is known for its loose regulations, corruption, and lax regulators
Belize is not a suitable offshore banking jurisdiction for everyone
It's important to understand the cons of banking in Belize before deciding on whether or not to open a Belize bank account
There are other, more suitable banking options to choose from
---
Offshore banking is changing because of new and increasingly strict laws, regulations, and compliance procedures. With new barriers to entry and complicated rules, offshore banking is getting more difficult to navigate and more expensive to access.
So, before taking the plunge into a specific jurisdiction, it's important that you have the right offshore strategy, banking contacts, and understand what you're doing.
Before moving on, to make sure you don't waste any time or money, download our FREE Non-Resident Banking Starter Guide to help with non-resident and remote account opening.
While opening multiple bank accounts in a dozen countries may make you feel like Jason Bourne, it gets you nowhere. Instead, map out your strategy and know what "banking stack" (a.k.a combination of banking solutions) is best for you or your business.
Feel free to use the table of contents to jump ahead to the sections most relevant to you.
Table of Contents
Why Open a Belize Bank Account?
Many traditional offshore banking hubs, like Belize, have new challenges and require more careful attention. Before jumping in, understand the risks and know where the opportunities are, so you can keep your money safe.
In years past, if you had a company from an exotic offshore jurisdiction, desperately needed to open a bank account, and didn't have a lot of money – you could always open an account in Belize.
Belize has been a 'quick and dirty' banking solution for solopreneurs, digital nomads, and non-residents for ages.
Sure, Belize banks weren't great. Online banking was archaic (if existent at all). Bank financials were concerning. And Belize's banking reputation wasn't stellar.
But still, for many people, Belize banks were a godsend. With lax KYC, they would happily open accounts remotely for companies from BVI, Seychelles, or Marshall Islands, with no real business, no minimum deposit, and no presence in Belize.
But that's all over now.
Today, the question that you should be asking yourself isn't "Why open a Belize bank account?" it's "Why would anyone open a Belize bank account right now?" 
So before you open an account in Belize, let's take a close look at what's happening there and understand the potential pitfalls. Then, you can decide for yourself if it's worth your time to open a Belize bank account.
What You Need to Know About Belize Right Now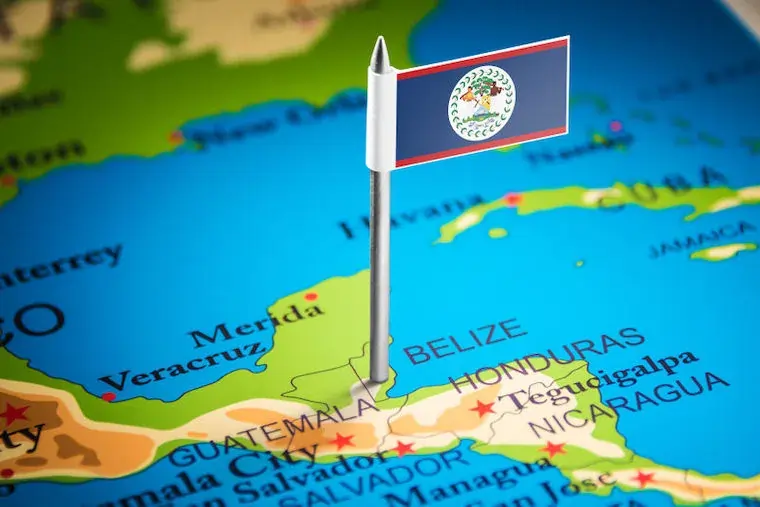 Belize is sandwiched between Guatemala and Mexico. It's been a known haven for drug cartels and money launderers for years. Its banking sector is characterized by loose regulations, corruption, and lax regulators.
In the early 1990s the Belize government started promoting Belize as an offshore financial center. And that's when the first offshore banks started popping up.
But just recently, two banks in Belize went under. And while this happens around the world, the most concerning aspect for depositors is that the Central Bank of Belize then mishandled the liquidation.
De-risking is on the rise, resulting in a catastrophic loss of correspondent banking relationships amongst Belize banks and destabilizing the local financial sector.
Belize banks have their backs up against the wall. And, for the first time in history, banks in Belize actually have to be selective about the clients they accept and the transactions they allow. One wrong move and they'll lose their remaining correspondent banking relationships, be cut off from the US financial system, and their business will implode.
Banks don't just accept "anyone" anymore because they can't afford to lose any more correspondent relationships.
As derisking in Belize (and across the Caribbean) continues, it's very possible that banks in Belize will lose more of their correspondent relationships. And, if this happens at your bank, your money might get stuck in their accounts until the bank is able to find another one.
Several Insiders have also reported that it's increasingly common to have problems with outgoing transfers. Banks are also requesting more supporting evidence to complete basic transactions.
If you're considering Belize as a banking hub, this article will help you understand the risks and learn how to open an account. But we're also going to share several alternatives that we think are better banking hubs than Belize right now.
Open a Belize Bank Account
Opening a Belize bank account used to be one of the easiest ways to open an offshore bank account and start banking offshore. This was true whether you were from the United States, Canada, Europe, or a backwater jurisdiction with a low-quality passport… it didn't matter.
In other words, Belize banks used to open accounts for just about anyone.
Belize banks offered privacy, easy remote opening, and access to USD accounts outside of the United States.
But today, Belize has lost its allure. It's a far cry from its former offshore banking glory days. Now, Belize banks attract scrutiny from the US government. And they are desperately fighting to maintain their correspondent banking relationships.
If you do a quick internet search, you'll find several articles promoting Belize as a "great" offshore banking destination. There are plenty of offshore gurus, offshore banking "experts", and bloggers that want you to believe that Belize is still a great place to bank. But this information is either massively outdated, sponsored, or written by people who have a vested interest.
Even the banks themselves have gotten into the promotion game – writing blogs, publishing articles, buying ads, and doing interviews in offshore publications to try and convince potential customers that Belize banks are still a safe offshore banking option.
Unfortunately, Belize banks have new risks and challenges. And, opening an account there is not as easy and risk-free as it used to be over the past 20 years. Things have changed and there are new catalysts to consider.
Who Should Open a Belize Bank Account?
We don't recommend opening an offshore bank account in Belize, especially right now.
But, we realize that for some people, especially those with offshore companies who operate in high-risk industries or who have certain passports, Belize might be one of the only banking options available.
Pros & Cons of Opening a Belize Bank Account
We've already made it clear that we don't think Belize is a sound choice for account opening. So we won't spend too much time beating a dead horse. Instead, here's a quick snapshot of the pros and cons that some people, with limited options, might want to consider before opening a bank account in Belize:
| + Pros | - Cons |
| --- | --- |
| Accept offshore companies | Account opening becoming more difficult |
| Accept members of the Unlucky Passport Club | Recent history of banking difficulties and failures |
| Accept non-residents | Global de-risking having major impact on correspondent banks |
| Remote opening still an option | Belize banks lost 83% of correspondent banks between 2013-2016 |
| Low minimum deposits | Central bank being called into question for liquidation practices |
| | Continued de-risking will negatively impact Belize financial sector |
Why Are Authorities Getting Tough on Belize Banks?
Belize isn't the only Caribbean banking jurisdiction to face challenges. In fact, a quick look at FATF's grey and black lists might surprise you… Belize isn't on either.
And while there are a handful of other jurisdictions around the Caribbean and Central America that are on FATF lists, Belize is still, in our opinion, a worse banking option.
For instance, Panama has been on the FATF grey list since early 2019. But that has nothing to do with banking. It's actually a function of the non-financial segments of the economy, everything from used car dealers to lawyers and casinos.
But still, you would think that if Belize was so bad it would be targeted by global regulators, right? Well, it is. Just not in the way that you might expect.
Belize banks are facing a major crackdown due to the global derisking efforts that are currently underway. Because international banks in Belize are not able to settle foreign currency transactions directly, they are completely dependent on external correspondent banking relationships. If they lose those relationships, all the cash on deposit in the bank will effectively be frozen until the bank gets another relationship established. And unfortunately, correspondent banking relationships don't just happen overnight.
Think about it. If you're a US or European correspondent bank that is dealing with a Belizean bank, that's going to raise some eyebrows. Not only will it attract scrutiny, it'll also be expensive (and annoying) to monitor. So correspondent banks in developed countries are severing ties with banks in high-risk countries, like Belize.
Similar to how local banks close accounts for undesirable customers if they are in the Unlucky Passport Club or are a company from a blacklisted jurisdiction, correspondent banks drop risky financial institutions.
Who Could Benefit From a Belize Bank Account?
As mentioned, there are people who still might find banking in Belize an attractive option.
But even then, we would caution against moving large amounts of funds into Belize. You should wait until there's more stability in the country's correspondent banking situation.
People that would benefit from opening a bank account in Belize may include the following, some of which are obvious and some less obvious:
Belize non-residents
Individuals or companies planning on investing in Belize
Belize nationals
Companies with Belize operations
Belize offshore companies with no other banking options
Members of the Unlucky Passport Club
Companies in High-Risk Industries
People with limited money who literally have no other banking options available
Before opening an account, we recommend that you ask the bank to confirm who their correspondent banks are. You should also ask how long they have had these relationships.
In addition, you should ask for audited financial statements before making a deposit in a Belize bank. While that might seem like overkill, it's important that you have all the information before making a decision. And remember, if a bank is unable or unwilling to provide financial statements, that is a major red flag and they should be avoided.
Alternatives to Opening a Belize Bank Account
Belize used to be attractive banking jurisdiction because it offered remote account opening, low minimums, acceptance of offshore and high-risk businesses, and had relatively lax restrictions. But, as we've detailed in this article, Belize currently has issues.
And while you still might be considering Belize as a potential banking option, you should know that there are other alternatives out there. Whether you are a member of the Unlucky Passport Club,  operate a business in a high-risk industry, or have an offshore company – better banking options exist.
At GlobalBanks, we talk a lot about the importance of finding the right bank. So, we've listed three alternative banking options below. 
Each of the options below will cater to the people and companies listed above. Then, you'll need to identify the specific banks that will actually open for you. You also need to determine which branches and bankers are best. Of course, you also need to confirm their "official" account opening requirements and their "informal" requirements and account opening quirks.
You'll also want to analyze their fee structures, services, and make sure they're financially sound… While time-consuming, this process is a small investment when you consider how expensive and time-consuming it can be if you choose the wrong bank, get rejected, and have to start all over again.
Alternative #1: Panama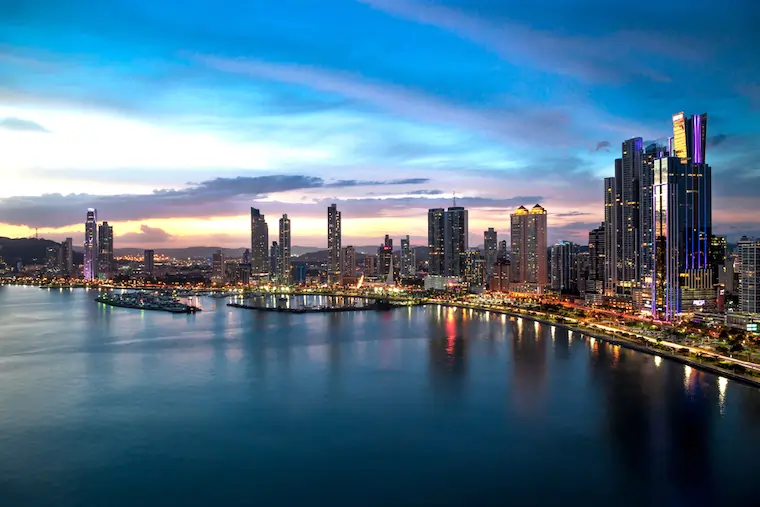 Panama has a bad reputation, largely thanks to the Panama Papers. But in reality, Panama is a sound banking hub with good banks, a strong regulator, and access to the USD.
Panama is a good banking option for individuals from most countries. The banks are tough but fair. And while paperwork can be overwhelming, the process is straightforward. You just need the right information and know which specific banks, branches, and bankers to contact.
That said, Panama isn't the easiest place to open. And you will likely need to attend an in-person interview to open an account. But if you have a business in the region, your chances can increase. Similarly, if you're a resident (which is very affordable and fast to complete), you'll increase your chances of success dramatically.
GlobalBanks Insiders & GlobalBanks IQ members can learn more from the premium Panama Offshore Banking Report available in the GlobalBanks Library.
Alternative #2: Mauritius
Mauritius is an established financial hub with a number of banks that cater to high-risk businesses. They also provide options for individuals from the Unlucky Passport Club. Banks here have also experienced de-risking. This has resulted in slightly more paperwork intensive for these two groups to open accounts. Still, it's possible and there are options for both.
Opening accounts remotely in Mauritius is still possible. In fact, most people that open accounts in Mauritius have never been there. But, you'll want to pay very close attention to the banks that you choose and their requirements. Things can get expensive quickly if you're not careful.
There are a small number of banks in Mauritius that we've identified and regularly monitor for GlobalBanks Insiders. These are the banks worth considering if you are in one of the eight groups listed above.
GlobalBanks Insiders & GlobalBanks IQ members can learn more from the premium Mauritius Remote Opening Report available in the GlobalBanks Library.
Alternative #3: Georgia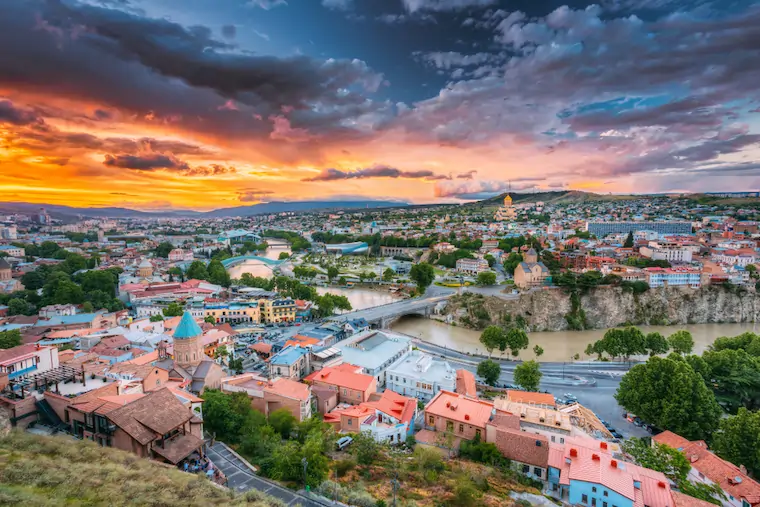 Lastly, Georgia is an alternative banking jurisdiction that offers solutions to most of the people on the list above. Given its location, lack of international regulatory influence (Georgia isn't a CRS member), and general openness to high-risk and new industries, Georgia could be a great alternative to opening an account in Belize.
And while it has become more difficult to open accounts in Georgia remotely, there are still options for remote account opening that we have identified for GlobalBanks Insiders. One warning about opening accounts in Georgia is to know that you do not need to pay an introducer. You can open accounts remotely in Georgia by yourself, using the specific strategies that we outline in our report, without paying anyone.
Not all Georgian banks are equal though, and there are some that we strongly recommend avoiding. Additionally, while many people are familiar with Georgia as a non-CRS option, it's not perfect. In fact, relying on Georgia's current status as a non-signatory is dangerous as it will likely sign on in the future.
To help GlobalBanks Insiders & GlobalBanks IQ members, we have identified the best Georgian banking solutions, challenges, and common pitfalls and published them in the premium Georgia Banking Report available in the GlobalBanks Library.
How to Open a Belize Bank Account?
If you're ready to take action and start opening international accounts now, you can access GlobalBanks IQ, our dedicated international banking intelligence platform.
GlobalBanks IQ gives you everything you need to start finding and opening accounts for you or your business today.
When you join GlobalBanks IQ, you immediately unlock the GlobalBanks Database of international banks — home to 250+ banks in 50+ countries. 
And, you get access to our library of premium (members-only) reports, including proven account opening strategies, country-specific banking options, and lists of banks for specific client types.
Plus, you unlock our account opening checklists, dedicated account opening alerts, and much more.
To get started, click here to see if GlobalBanks IQ is the right choice for you to start accessing the benefits of international banking today.
You can also view all of the account opening solutions offered by GlobalBanks on our products page.