At GlobalBanks, we talk a lot about how to open an offshore bank account. We also decode the common pitfalls and challenges that most people struggle with during the account opening process.
And while you might be thinking that opening an account is a straightforward process, it can involve a mountain of paperwork, red-tape, and costly steps when you're opening an account outside of your home country.
In fact, in our team's experience, the cost of opening an offshore account can easily reach US $5,000 if you take the traditional approach of choosing a bank and opening an offshore account on your own or through a service provider.
So what's the faster & cheaper way to open an offshore bank account?
It involves using actionable intelligence, tools, and strategies that help you access the offshore banking world (and open an offshore bank account), which together form the foundation of GlobalBanks Insider – our premium membership platform.
But instead of explaining the strategies that our premium members use, we thought it would be more useful to discuss the most important consideration that impacts bank account opening.
Let's start by taking a quick look at the critical factors that you NEED to know (and scrutinize) before choosing a bank and opening an account abroad. 
If, after reviewing these glaring banking issues, the bank you're considering doesn't earn a positive score, then run in the opposite direction…fast.
So, what factors should you consider before you open an offshore bank account at a bank? Read on to find out.
Is the Bank Running a Legitimate Operation?
Make sure it's not run by criminals. Or someone who thought it would be profitable to be a bank president. Or someone who just bought a banking license for bragging rights, to support illicit activities, or just thought it would be a nifty asset protection strategy.
Yes, all of this actually happens…
Be especially mindful of those "shoebox" banks in the Caribbean and jurisdictions where it's abnormally easy to buy a banking license and pop-up a bank. Put your due diligence hat on and do your homework.
If you're going to trust a bank with your hard-earned money, make sure its not run by criminals, owned by shady shareholders, and doesn't have a management team with zero banking experience.
How Are the Bank's Financials?
This is critical: Do not open an account at a bank that doesn't properly manage money or has a bad balance sheet!
And while that might seem like a no-brainer, there are literally millions of people around the world that do this each and every day.
What you need to determine is whether the bank has sound financials and invests conservatively. To put a finer point on it, it should avoid leveraging against illiquid and unsafe assets.
The bank's job is to protect your funds. Don't hand your cash over to a bank that doesn't practice sound financial management.
Below you will find a few basic questions that you should ask your banker when applying for an account. Alternatively, if you become a GlobalBanks Insider you will be able to answer these questions for yourself by using our Banking Database and Country Reports.
Questions you should ask your banker to qualify the safety of the bank:
How healthy is the bank's balance sheet and what are the key banking ratios?
Has the bank exhibited any risky behaviors or upset authorities in the past?
Who are their corresponding banks? How strong are these relationships?
If You Open an Offshore Bank Account is it Located in a Safe Jurisdiction?
A bank's operating jurisdiction matters.
Small nations with bloated banking sectors, where total bank deposits are significantly larger than the country's entire GDP, are a risk. Countries like this are vulnerable to bullying by outsiders and often immediately give in to international pressure (think: the US government or international regulators). More concerning though is that the government won't be able to bail out the banks if they fail or in the event of a financial crisis.
Choosing a bank in a jurisdiction with economic and political stability should be a priority when deciding where to bank. Ideally, you want the safest bank in the most credible jurisdiction possible, that offers the services you need.
So why might someone opt to open an account at a low-caliber bank in a "less stable" jurisdiction? Because they literally can't bank elsewhere. Some common reasons are:
They can't afford to travel to a better jurisdiction to open an account
They can't meet the minimum deposit or balance requirements that banks in better jurisdictions require
Banks in better jurisdictions won't accept their chosen business structure. For example, foreign or offshore companies without any ties to the jurisdiction are painfully difficult to open these days. For this reason, many people with foreign companies opt to bank in suboptimal jurisdictions.
They have high-risk businesses that banks in "good" jurisdictions refuse to deal with.
Here are some questions that you should try to answer before opening an account in any country:
What are the requirements to set up and maintain a bank in that jurisdiction? How easy or difficult is it?
How tough are the regulators? Do they enforce the requirements that they impose? Or can anyone with $3.2m and no banking experience buy a banking license and pop-up a bank in a boiler room with 3 local employees?
Are there any reputational risks associated with this jurisdiction that could hurt you or your business, or cause inconveniences in the future?
Do domestic or international authorities or regulators have an axe to grind with the jurisdiction or any banks within it?
Does the Bank Have Proper Compliance Practices?
Most Insiders know we stress the importance of avoiding banks with abnormally lax compliance. Banks that don't enforce proper compliance are targets for regulators, resulting in investigations, bank closures, and accounts being frozen – even if you didn't do anything wrong.
While choosing a bank with beefier compliance standards might increase bureaucracy during the account opening process, it can save time, money, and headaches in the long-run.
In other words, banks with more robust, up-to-date compliance programs often have stronger and more stable correspondent banking relationships, which in turn can offer greater stability for your money.
Additionally, high-risk customers and criminals flock to banks with lax compliance programs.  This is a problem because banks with a high percentage of undesirable, high-risk customers are more vulnerable to shut down, losing correspondent relationships, and intense regulatory scrutiny.
So What is the Most Important Consideration When Choosing a Bank?
Above all else, the most important consideration when choosing a bank is you.
Now, before you feel cheated by that answer. Let me put it this way…
Knowing what services you need and what you can afford to pay to maintain your account is the only way that you'll find a bank that is going to fit your profile.
With increasingly strict banking laws and regulations, opening an account (and keeping it open) is becoming more expensive and difficult. Add to that the risk of account closures and freezes, changing regulations, and the tax implications of opening in the wrong place!
Fortunately, most people fall into one or two key client categories, which can be helpful in narrowing down specific banks that could meet your needs. So instead of considering 5 banks, you might need to consider 50.
As an example, we're going to shed some light on three key client groups that many of our GlobalBanks Insiders fall into. And we'll tell you how to avoid the common pitfalls, save money, and keep accounts opening by using GlobalBanks.
Open an Offshore Bank Account as a Crypto Entrepreneur or Investor
If you are one of the lucky individuals who benefited financially from the rise of cryptocurrencies and blockchain projects, this category is for you.
This will apply to you if you are an investor in cryptocurrency or a day trader of altcoins. Similarly, entrepreneurs leveraging blockchain technology to improve traditional industries can also benefit from this. The reason for this is that banks typically categorize you all the same.
If you're one of these people, chances are you're already painfully aware that most banks routinely reject applications from people and businesses in this category. The reason, quite simply, is that banks still don't fully understand the industry. Likewise, there are still a lot of questions about the regulations surrounding it, and how crypto income is sourced.
In fact, most of the concerns that banks have boiled down to regulation and how you fit into their standard risk profiling procedures.
Another reason why crypto clients are so challenging is that it's difficult and time-consuming to prove the source of funds. This is normal for most crypto clients. And the reason is that their money comes from a system that inherently supports anonymity.
It's also becoming increasingly common for banks to flat out deny crypto clients. They do this because their correspondent banks require them to do so. Alternatively, they might not want to upset their correspondent banking relationships. Or, they might not want to attract scrutiny by taking on "high-risk" clients in the crypto space.
On the other hand, if you have a paper trail you might be in luck. If you can provide supporting documentation, you'll improve your chances of opening an account.
So, is opening an account for someone in this category impossible? Of course not. It just takes more time, careful planning, and well thought out strategy.
In fact, members of our team recently met with bankers from a prominent Swiss private bank that's completely open to accepting clients with this background. And we regularly speak with other banks in Europe, Central America, and the Caribbean that will accept "crypto clients.
We've detailed a number of banking options and account opening strategies in our Crypto Entrepreneurs & Investors Banking report, available to GlobalBanks Insiders in the member's area.
Not a crypto entrepreneur? Keep reading to see what other groups exist and find the one that best fits you.
Open an Offshore Bank Account as a Digital Nomad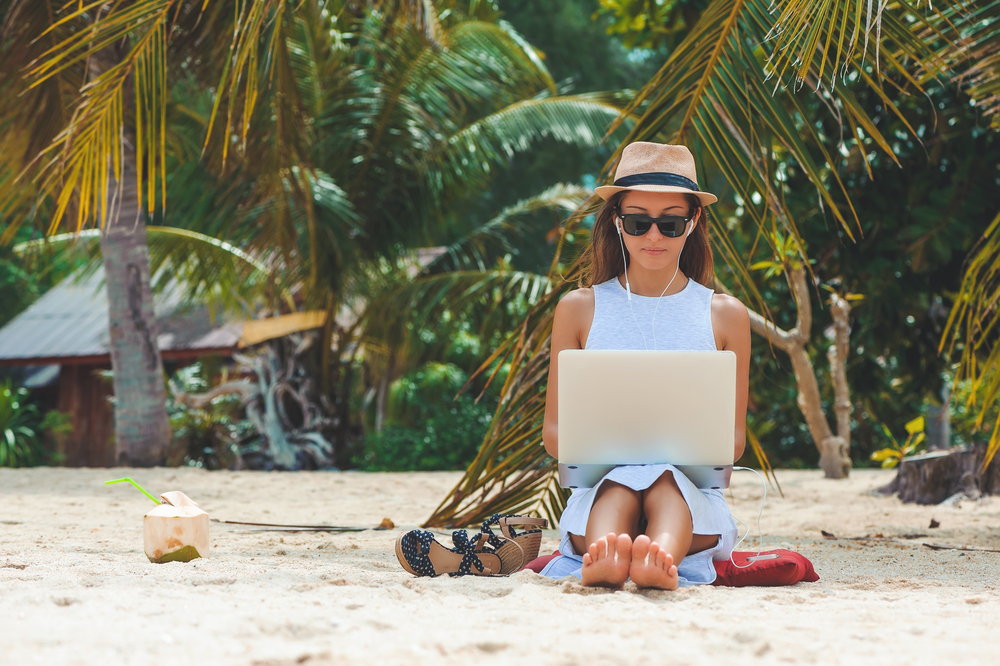 Remote working has exploded over the last five years, and the term "digital nomad" has become a catch-all for most people that fit into this category.
Essentially, to be a digital nomad you need to work remotely and spend your year in multiple countries, and not maintain any official ties to any one jurisdiction.
Of course, all of those factors can cause challenges when it comes to banking. 
Fortunately, there are banking options out there for you and your business. In fact, many banks now offer services that specifically cater to location independent individuals. You just need to know how to find them.
Many of the banks that are willing to accept digital nomads can be found in Asia and Europe. And there are also several electronic money institutions (EMIs) that will allow you to open remotely. But, these options tend to have high fees and be higher risk. They are also typically a short-term solution. And they are not a replacement for a sustainable medium or long-term banking option.
So one of the most important questions a digital nomad needs to ask is are you willing to travel? And if so, how far? Many digital nomads may be surprised to hear that one of the best banking options is the US. This is usually the case if you are not a US citizen or green cardholder. US banking options have the added benefit of easy access to payment processors. They are also easy to operate and can send money abroad smoothly. All of that can help make accepting payments much easier.
We cover all of this along with the best bank banking solutions in our report Banking For Digital Nomads. If you're already a GlobalBanks Insider, you can find this in the Intelligence Reports section of the members' area
Open an Offshore Bank Account as a Tax Nomad
For banking purposes, "tax nomads" are a catch-all for many different philosophies of internationalization, lifestyle, and corporate structuring. What that means is we classify tax nomads as individuals who have left their country of birth for, among other things, tax efficiencies.
This group includes the likes of perpetual travelers, followers of flag theory, international entrepreneurs, and more advanced digital nomads.
Most people in this category usually already have various tax and corporate structures in place as well as a residency in a low tax jurisdiction, multiple citizenship (or plans to acquire them), and a foreign bank account or two. 
But, what we've found is that tax nomads rely on banks that are increasingly seeing them as a risk. Why? Because banking regulations continue to change, and if you don't fit into their perfect matrix, you can be a problem from the bank.
And thanks to increasingly strict regulations, tax nomads are experiencing more banking challenges and scrutiny than ever before. This can be frustrating, time-consuming, and costly. For this reason, you need banking relationships that want your business before your current banks close down your accounts.
That said, there are banks that cater to the needs of those in this category. You just need to know where to look and how to apply. By using the GlobalBanks Database and the Banking Intelligence reports in the GlobalBanks member's area, you'll find the banks that actually want you as a client.
How Can You Open an Offshore Bank Account?
If you're ready to take action and start opening international accounts now, you can access GlobalBanks IQ, our dedicated international banking intelligence platform.
GlobalBanks IQ gives you everything you need to start finding and opening accounts for you or your business today.
When you join GlobalBanks IQ, you immediately unlock the GlobalBanks Database of international banks — home to 250+ banks in 50+ countries. 
And, you get access to our library of premium (members-only) reports, including proven account opening strategies, country-specific banking options, and lists of banks for specific client types.
Plus, you unlock our account opening checklists, dedicated account opening alerts, and much more. 
To get started, click here to see if GlobalBanks IQ is the right choice for you to start accessing the benefits of international banking today.
You can also view all of the account opening solutions offered by GlobalBanks on our products page.