In our last article, we discussed the difficulties that offshore and international companies face when setting up payment processors. But besides accepting payments via a payment processor, an entrepreneur needs to receive funds into a bank account for their new company as well.
And while a lot of small businesses and startups are opting for electronic money institutions (EMIs) and fintechs for interim solutions, these aren't sustainable, don't cater to businesses with higher transaction volumes, and can cause problems when sending and receiving money to banks.
In this article, we'll dive into the challenges and issues that new companies face when trying to open accounts for the first time.
If you have (or are thinking about) an international company, be sure to read this article as well – it will give you some actionable insights into account opening and tips for getting your bank account setup.
If you'd like to get started now, download our FREE Business Banking Starter Guide and start opening accounts for your business right away!
How to Open a Bank Account for a New Company
Have you ever tried to open a corporate or business account for a newly formed company? If so, you know just how frustrating, complicated, and invasive this process can be.
Many corporate service providers are only adding to the confusion. For instance, it's incredibly common for the corporate service provider selling you the structure to say that getting a bank account for a newly incorporated company will be "easy" and "won't be a problem at all."
After all, if you know that you can't open a bank account for the type of company they are selling, you probably wouldn't buy that structure, would you?
Many Insiders have reported that when setting up new companies in various international and offshore jurisdictions, this happens regularly. They're told that opening an account will be straightforward – only to discover that there are no viable options at all. And, they end up being stuck with a company that can't open a bank account for.
Then, there's the flip-side. Because opening bank accounts for new companies has become so difficult due to new and stricter banking laws, many corporate service providers and law firms have just stopped recommending or introducing banks altogether.
These service providers know how unlikely it is for a new company with no business track record – especially in an offshore jurisdiction – to open a bank account, so they don't want to get involved.
So, what is an entrepreneur with a new company to do?
Well, opening a bank account for a new company doesn't have to be difficult – as long as you know where to look, what the sensitivities are for that bank, where the biggest risks and vulnerabilities are in your client profile, and how to apply.
In fact, since joining GlobalBanks, many Insiders have managed to open accounts for brand new companies incorporated in places like BVI, Estonia, Panama, USA, UK, Singapore, Belize, and many other countries.
So what's the secret to successfully opening accounts? It's breaking free from the old-school approach to account opening that doesn't work anymore and adopting new strategies to do it cheaper and faster than ever before.
The Out-Dated Approach to Account Opening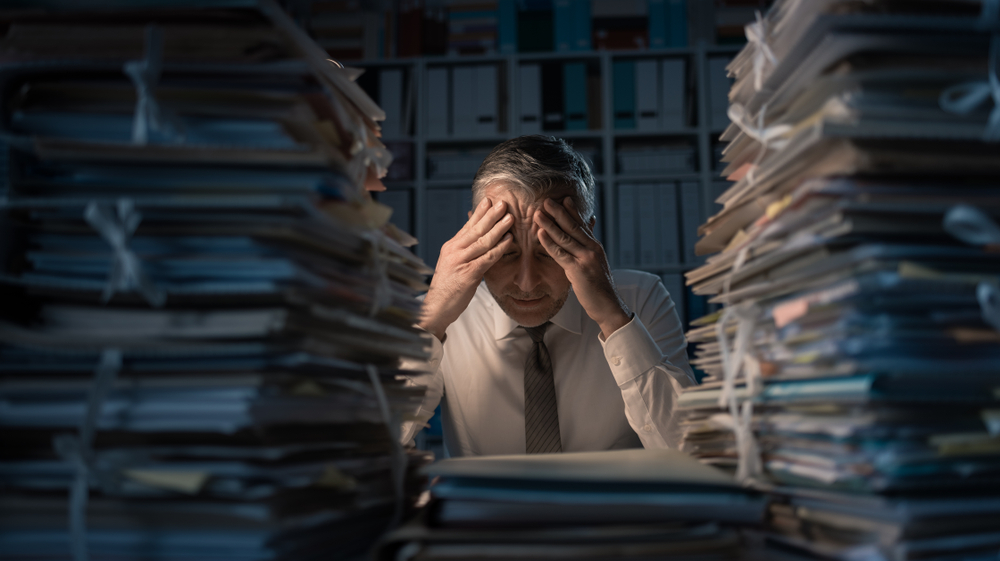 Before discussing a new take on account opening, let's think about what the typical account opening process looks like for a new company:
After a few weeks of back and forth, you have finally pulled together every document that your banker has requested. Supporting documents. Client contracts. Reference letters. And any other ad hoc requests from the bank. Everything seems ready to go.
There's just one problem: the bank rejects you and won't open a bank account for your new company. They won't tell you why. So, you're left puzzled, thinking that you did everything right.
In your eyes, your new company passed due diligence with flying colors. You gave the bank all the information they asked for and answered all their questions. So, why won't they open a bank account?
Well, there's a set of hidden, internal criteria that banks use when assessing new clients. The problem is most people are completely unaware of this until it's too late.
This article will shed light on some of the hidden criteria that banks use to vett you, so you can get over those final hurdles that are preventing your business from getting off the ground.
If you want to open a bank account as an offshore company and need help figuring out what to do next, you can get started by accessing our Account Opening For Offshore Companies Report.
If you're not yet a GlobalBanks Insider and would like to learn more about this report and the benefits you can receive, click through below.
Why New Companies Scare Banks
Opening a business account for a company if far more difficult than opening a personal one. For the bank, there's significantly more risk, especially with new and foreign companies.
But with the right information, you can avoid the common pitfalls and mistakes and be on your way to opening an account.
Here are some of the typical challenges:
Your company is incorporated in a jurisdiction that has a poor reputation
Your business is operating in a "high-risk" industry
You, the owner, are a national of a "high-risk" country
Your customers or suppliers are located in a country with a poor reputation
Your company cannot provide a track record of successful business dealings
You are unable to provide commercial references for past business dealings
Something about your client profile or supporting materials is unusual
You can't support your claims for expected business revenues
And, that's just the tip of the iceberg…
All of the above are fixable problems. You just need to know the right strategies, how to find the right bank, navigate the sensitivities, and know banker lingo – doing so will help you secure a bank account for your new company.
If your company is newly formed, there are only so many ways that you can prove to a bank that you're a valuable customer.
GlobalBanks Insiders: If you would like more detailed account opening information the Banking in Singapore report provides some great examples of how to navigate account opening requirements at some of the toughest banks on the planet – the lessons from that report can be applied to many other banks globally.
How to Use Supporting Information to Open a Bank Account
A new company can't show a track record that it doesn't have.
Unless your company already has a bank account elsewhere, you won't be able to get a reference letter from another bank to vouch for you.
So what can you do to position your new company for success?
Prepare for account opening. Understand your client profile, where you are vulnerable, and what about your company the bank will deem most risky or unusual.
If you want an account open, make the bank's job as easy as possible.
Anticipate your banker's needs and alleviate their concerns by providing every document they could possibly need upfront. And, don't give them any reasons to reject your application. If something is usual about you or your company, get ahead of it and explain it. Don't risk being denied for a technicality.
Besides correctly preparing your supporting documents, one of the easiest ways to prove that your business has legitimate revenues is to provide existing customer contracts. Contracts provide validation from third-parties that the bank can rely on. The more evidence you can get, the better.
The same goes for suppliers. Having contracts in place with suppliers and contractors shows evidence that other parties see your company as a viable commercial partner, which further supports your application to the bank – making it more likely that you will get a bank account for your new company.
To summarize, regardless of what stage your company of development your company is in, you can always find something that can be used as evidence of your business activities or future business activities. 
Instead of giving up or wondering how you're going to get the supporting information that banks ask for, focus on the supporting information that you already have, can easily acquire, or could have in the future.
GlobalBanks Insiders: Get started looking for banks by accessing the Banking Database in the members' area of the website and search for banks that have lower account opening requirements. You can also directly message our analysts using the chat feature. Feel free to ask them for assistance in finding a bank that meets your company's specific needs.
Presenting Yourself & Your Company to the Bank
Your new company you will need to either show up for an in-person or phone interview. In some instances, you might be able to do a video call instead. Regardless of the format, what you say and how you say it matters. Also, the feeling that you leave your banker with during that interaction is critical. All of this plays into opening an account for your business.
Your banker will be looking to confirm that what you say. And that means corroborating the supporting information that you have provided for the application. If you say anything unusual, inconsistent, or risky your banker will take notice and it can ruin your application.
That said, conduct yourself in a professional manner. Beyond looking presentable and being respectful, you need to anticipate your banker's questions. And in doing so, know your answers inside out – just as you would for any important interview.
Don't try and stretch the truth when explaining the company's activities. Banks are used to dealing with businesses new and old, and generally know when they're being taken for a ride. Be ready to back up everything you say with hard evidence.
How Can You Start Opening Accounts?
If you're ready to take action and start opening international accounts now, you can access GlobalBanks IQ, our dedicated international banking intelligence platform.
GlobalBanks IQ gives you everything you need to start finding and opening accounts for you or your business today.
When you join GlobalBanks IQ, you immediately unlock the GlobalBanks Database of international banks — home to 250+ banks in 50+ countries. 
And, you get access to our library of premium (members-only) reports, including proven account opening strategies, country-specific banking options, and lists of banks for specific client types.
Plus, you unlock our account opening checklists, dedicated account opening alerts, and much more. 
To get started, click here to see if GlobalBanks IQ is the right choice for you to start accessing the benefits of international banking today.
You can also view all of the account opening solutions offered by GlobalBanks on our products page.