Offshore bank accounts increase your financial security and reduce exposure to economic and political risk. They do this by securing your funds in stable jurisdictions, with strong banks, and sound currencies.
Offshore banking is also a practical tool for businesses and individuals transacting abroad, offering preferred fx rates, low transaction fees, and a foreign currency account.
And finally, offshore accounts are a key pillar in any internationalization strategy, ensuring no single entity (political party, central banker, or bank) has complete control over your money.
Our team has helped countless members with offshore bank account opening. This has included opening accounts in the most sought-after jurisdictions with the most exclusive offshore banks available.
---
KEY TAKEAWAYS:
Offshore bank accounts can be opened 100% remotely
Offshore banking is 100% legal
Offshore banks cater to foreign & non-resident clients
Opening deposits can range from $300 to $3,000,000
Opening requirements will vary depending on your client profile
Many offshore banks specialize in private banking services
Not all offshore jurisdictions are suitable for your money
Non-resident, foreign, and expat clients are eligible to open
A foreign company account can also be opened offshore
---
In this article, we're going to share the critical offshore insights you need in order to find and open a bank account that meets your goals offshore.
Offshore Bank Account Opening
Most individuals & businesses can open bank accounts offshore. However, the offshore jurisdiction suitable to each client's profile will depend on their residency, nationality, banking needs, source of money, and more.
Before diving in, if this is your first time visiting GlobalBanks, don't forget to download our Non-Resident Banking Starter Guide. It's designed to help non-residents open accounts in top banking hubs around the world.
What is Offshore Banking?
Let's first clarify what offshore is…
Offshore Bank Account:
An offshore bank account is an account outside of your home country (a.k.a. offshore) used to protect financial assets, diversify currency exposure, achieve greater privacy, support asset protection, reduce economic & political risks, and access practical bank account benefits for your money.
Offshore Bank:
Offshore banks are financial institutions located in an offshore financial center or offshore banking hub. They offer banking and financial services to foreign non-resident clients.
Offshore Banking:
Offshore banking is the use of banking services in a foreign jurisdiction where individuals and businesses can access the products, services, and benefits they desire. This is often referred to as going offshore.
Offshore Banking Countries:
Offshore banking countries include offshore financial centers and offshore banking hubs. These countries intentionally offer offshore banking to foreign and non-resident (e.g. offshore) clients via offshore banks. Offshore banking countries do not include onshore locations like Germany which typically require residency to open a bank account.
Why Use an Offshore Bank?
The benefits you can unlock from offshore banking differ between countries, banks, client types, and even the bank account you open.
So, when applying for an offshore bank account, you should understand the specific benefits you want to access. You should also consider how each bank could impact your money and which foreign banks are the best for your situation.
Here's a look at some of the key benefits foreign non-resident individuals can access through an offshore bank account:
Advantages & Benefits of Offshore Bank Accounts
Stronger regulatory environment than your home country
Better (and more diversified) finance & banking services
Fast way to diversify your money around the world
Lower cost of borrowing funds via foreign banks
Access to multi-currency bank accounts away from home
Ability to move money into foreign markets around the world
Flexibility to repatriate funds back home at any point
One way to establish ties in the best countries around the world
In extremely rare cases, they offer a way to reduce tax
Is Offshore Banking Illegal?
Offshore banking is legal. Most nationalities can freely open a bank account offshore without restriction. However, certain nationalities do need approval before opening offshore (e.g. Indians) and funding offshore bank accounts above a certain amount (e.g. South Africans). But other than that, there are limited restrictions.
That said, banking regulations are stricter than ever. Non-resident clients have to complete intense onboarding to even be considered for an offshore bank account. And automatic exchange of information (AEOI) agreements ensure your government(s) has full oversight of your accounts no matter where they are located.
What Are the Best Offshore Countries?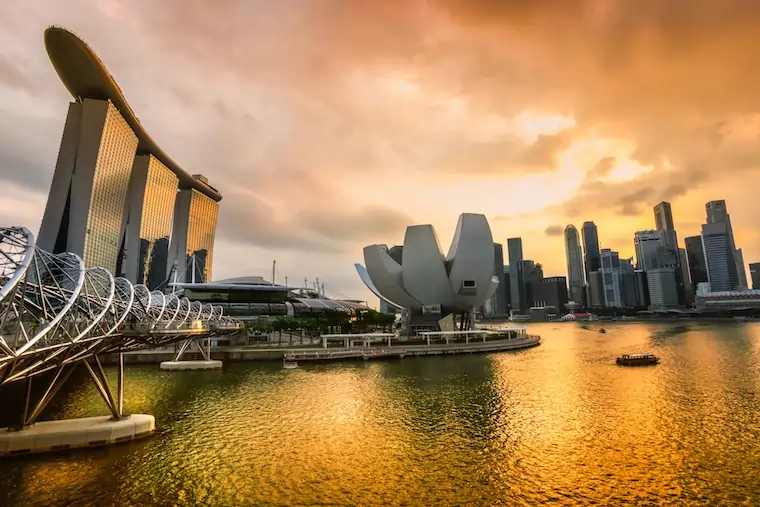 We've compiled a list of offshore countries below, including high-level details to help you quickly determine if a banking hub is a suitable option for you.
This list includes offshore banking hubs, Caribbean islands, and the best countries available for both individual and business accounts.
How to Determine Where You Should Open a Bank Account?
Every bank has its own onboarding procedures and client preferences. So it's important to consider all of these before opening.
For instance, depending on your specific offshore requirements, source of income, financial goals, investment portfolio, where you want to invest in the future, asset protection goals, and desired services or support, one overseas banking hub may be better than others.
Likewise, your available documents, crypto holdings, the currencies you need to access (e.g. USD EUR GBP), the type of company you have (e.g. offshore companies or LLC), the currency you accept from clients, and which offshore banking jurisdiction around the world you desire (e.g. Hong Kong), will obviously determine where you decide to open a personal or business bank account.
Top 10 Offshore Banking Countries to Consider:
Jersey
Risk level: Low
Accounts: Premier & Private
Remote opening: Available
Opening difficulty: Medium
Deposit level: Medium
Singapore
Risk level: Low
Accounts: Business & Private
Remote opening: Available
Opening difficulty: Difficult
Deposit level: Medium
Panama
Risk level: Low
Accounts: Personal & Business
Remote opening: Available
Opening difficulty: Medium
Deposit level: Low
Switzerland
Risk level: Low
Accounts: Private
Remote opening: Available
Opening difficulty: Medium
Deposit level: Higher
Isle of Man
Risk level: Low
Accounts: Premier & Private
Remote opening: Available
Opening difficulty: Medium
Deposit level: Medium
Cyprus
Risk level: Medium
Accounts: Personal & Business
Remote opening: Available
Opening difficulty: Medium
Deposit level: Low
Cayman Islands
Risk level: Low
Accounts: Private & Business
Remote opening: Available
Opening difficulty: Very Difficult
Deposit level: Higher
Liechtenstein
Risk level: Low
Accounts: Private
Remote opening: Available
Opening difficulty: Medium
Deposit level: Higher
Luxembourg
Risk level: Low
Accounts: Private
Remote opening: Available
Opening difficulty: Medium
Deposit level: Higher
Guernsey
Risk level: Low
Accounts: Premier & Private
Remote opening: Available
Opening difficulty: Medium
Deposit level: Medium
How to Open Offshore Bank Accounts?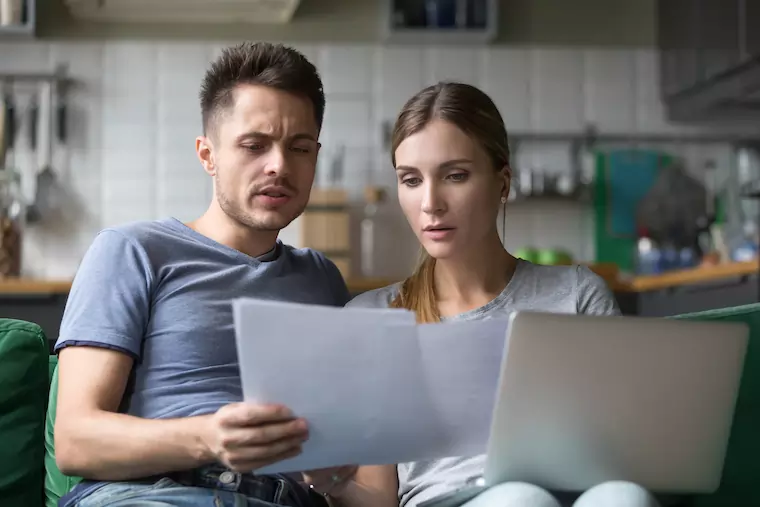 The requirements for opening an offshore bank account vary from bank to bank. But here's a look at the general requirements all applicants should expect:
Proof of nationality & residency
Government-issued identification
Proof of income & source of wealth
Tax identification number from your country of residence
Ability to deposit the money required to open
Completed application forms
Bank reference letter (bank dependent)
Clear rationale for opening the account
Company ties to the country (bank dependent)
Note: It's important to confirm the specific requirements you will need to meet before applying. This will ensure you do not waste time applying at banks that are not suitable for you.
Offshore FAQs the "Experts" Get Wrong
We decided to tackle important FAQs that other online sources keep getting wrong.
If you have other questions you'd like us to cover, contact us and we'll add them below.
Is Having an Offshore Bank Account Illegal?
Offshore bank accounts are 100% legal. They are used for practical benefits (e.g. multicurrency accounts), protection from inflation (e.g. Argentina), or corruption (e.g. Russia). However, certain nationalities do need consent before opening (e.g. India) or funding above a certain level (e.g. South Africa). In fact, due to international information sharing agreements, offshore is rarely associated with tax anymore.
Do Offshore Accounts Help You Avoid Taxes?
No. Tax is either based on citizenship, residency, or both. Where you bank does NOT determine your tax liability, where you call home does. In other words, where you are a tax resident is key.
So, if your goal is to reduce your tax burden, consult a qualified tax advisor to explore your options. If someone tells you that you can save tax by opening a bank account in a foreign market, they are wrong. This is true whether you are considering a foreign individual account or a foreign company bank account. Only in a very special case is it possible to reduce tax by not repatriating funds back home into an account, Singapore may be one option where this is possible for companies.
Can Bank Accounts Offer Asset Protection?
Asset protection refers to protecting your financial assets (e.g. money) from creditors and unwarranted lawsuits, typically by banking outside of your home country (e.g. offshore) in a foreign market.
However, a foreign account on its own, even when opened offshore, cannot protect an asset. Instead, in most cases, you need an appropriate structure or business in addition to dealing with banks in suitable legal environments to protect your money.
Are All Jurisdictions That Offer Offshore Banking Safe?
No. Not all offshore banking jurisdictions are safe destinations for your money. In fact, while many "expert" bloggers promote their "top 10 offshore countries" list, most of the countries they list should not be considered.
Can Anyone Have an Offshore Bank Account?
Yes. Offshore bank accounts can be opened by anyone. However, if the applicant's home country or (more commonly) residence is on a blacklist (e.g. FATF), greylist (e.g. FATF), or non-cooperative list (e.g. EU), they may have fewer account opening options available. Additionally, any individual on a sanctions list (e.g. OFAC) will obviously not be permitted to open accounts.
Lastly, it can sometimes be difficult to find the best offshore bank accounts for US citizens because certain banks do not accept them. This is true regardless of how much money the applicant wants to deposit. In general, offshore is a challenge for Americans. That said, there are still offshore options to consider.
Can You Open an Offshore Account Online?
Yes. The vast majority of offshore bank accounts are opened online through a combination of email and video. In fact, you can open an offshore bank account online for free with the right banks.
In some cases, deposits start with as little as $300, depending on the country you choose. That said, it is rare that you will ever find an offshore bank account with no minimum deposit.
What Is the Best Offshore Bank Account?
There is no "best" offshore bank account or "best" offshore banking country. Each country typically caters to a different type of client and financial profile. Similarly, banks in each country typically have their own areas of expertise. So instead, the goal should be to find the "best" offshore bank account for you, your financial objectives, or your business.
Is an Offshore Account a Foreign Bank Account?
Yes. An offshore account is a foreign bank account. But instead of being opened with domestic banks, an offshore account is opened with banks offshore.
These bank accounts still offer basic services like online banking, international transfers, company banking, mortgages, and access to funds. But instead of catering to domestic clients, they cater to international and global clients that desire specific benefits.
Is Hong Kong Still a Safe Offshore Banking Jurisdiction?
Hong Kong was a popular destination for many years. In fact, it was possible to open an account here with offshore banks and international banks like HSBC for a foreign company or individual leading an international lifestyle.
However, it is now best suited to domestic clients or if a company requires local corporate finance. Of course, individuals with a second home here can also consider banking here. But in general, Hong Kong banks are now less suitable for global clients from around the world.
Should You Consider Opening in the Republic of Panama?
For anyone seeking a replacement, the republic of Panama may be a better option. Panama is one of the best options for international individuals, has reasonable fees, uses the dollar as its currency, and offers many benefits compared to other banking hubs.
Why Consider Offshore When Opening Bank Accounts?
You might be wondering "Why do people get offshore bank accounts?" Well, as shared above, people get offshore bank accounts to achieve both practical (e.g. multi-currency & lower fees) and fundamental (e.g. security & reduce risks) money goals.
So the specific reason is different for each applicant. But the path to achieving the goals is always the same, through accessing stable jurisdictions, strong banks, and sound currencies. Please note, opening offshore is not a path to reduced tax. If you are looking to reduce taxes, consult a qualified advisor.
Ready to Explore Your Options?
If you're ready to open an offshore bank account, we can help you start your search today.
GlobalBanks IQ gives you everything you need to start finding and opening accounts in top offshore banking countries.
When you join GlobalBanks IQ, you immediately unlock the entire GlobalBanks Database of international banks. It's home to 250+ banks in 50+ countries.
And, you get access to our library of premium (members-only) reports. These include proven offshore account opening strategies, dedicated lists of client-specific banks, country-specific account opening tips & tricks, and detailed overviews of the best banks.
Plus, you unlock our account opening scripts, detailed checklists, and banking 101 courses to walk you through de-risking, meeting requirements, and much more.
To get started, click here to see if GlobalBanks IQ is the right choice for you. 
You can also view all of the account opening solutions offered by GlobalBanks on our products page by clicking here.