There are a lot of perks to having a private bank account, from wealth management and retirement planning to special financing for yachts, art, and other high-end purchases.
But as attractive as a private bank account may seem, there are some things to be wary of when opening accounts.
Read on in this article to learn the essentials of private bank account opening. Including the benefits, the risks, and the best places in the world to open bank accounts in.
---
KEY TAKEAWAYS
Non-residents can open private bank accounts offshore in some of the top banking jurisdictions
Deposit requirements will vary between jurisdictions but also on the banking services you require
There are important risks you need to be aware of before applying for private bank accounts
Non-residents can unlock attractive banking products and services with private accounts
---
Feel free to use the table of contents to jump ahead to the sections most relevant to you.
Table of Contents
Private Bank Account
A private bank account, also known as a wealth management account, offers high-net-worth individuals specialized banking services. This includes financial planning, tax planning, attractive investments, products, and more. Find out how to open private accounts and where to find the best banks below.
Opening bank accounts with private banks can be tricky. Especially if you don't know which banks will accept your client profile.
Fortunately, in this article, we're going to share everything you need to know about private accounts, including how to open as a foreign non-resident and which benefits you can expect to unlock.
But, before diving in, if this is your first time visiting GlobalBanks, don't forget to download your FREE Private Banking Starter Guide. It's designed to help you navigate the complexities of opening private accounts while unlocking as much value as possible.
Who Is Private Banking For?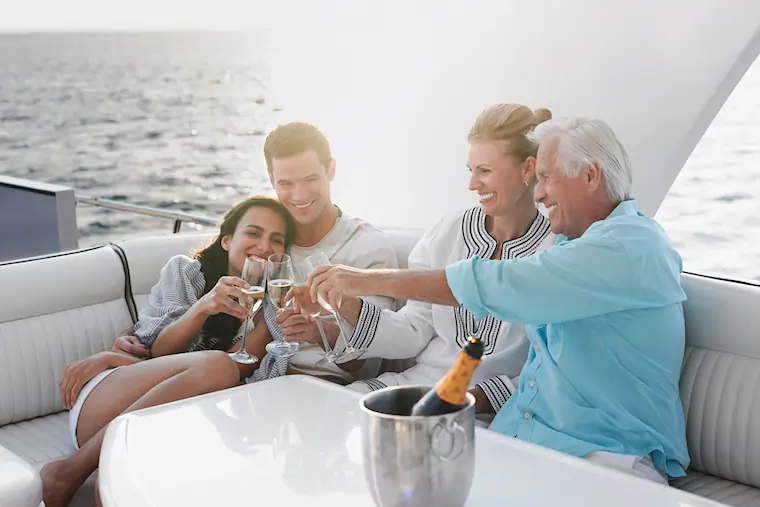 Opening accounts with private banks can be expensive. And high minimum deposits are just one way that private banks filter for their ideal clients.
Here's a look at the typical client profiles that can benefit from opening private bank accounts…
Private Banking Clients
High-net-worth individuals (with an annual income of at least US $250,000)
Individuals from countries that are frequently black or gray-listed, which we call the Unlucky Passport Club
Individuals with well-established trusts
Individuals with foundations
Offshore entities for wealth planning purposes
Foreign companies & estate planning structures
Individuals in need of tax advisory, real estate financing, or investment strategies
Now, although private accounts are generally for high-net-worth individuals, not all banks will accept you solely on the amount of cash you can deposit.
You will still need to pass their due diligence procedures. And on top of that, some banks require you to hold a certain amount of liquid assets, such as stock or bond portfolios to open accounts.
That said, regardless of the form, you'll typically need to be able to deposit or invest between US $500,000 to $1,000,000.
Anything less and you'll likely be turned away.
But for good reasons. Because without sufficient funds, one won't be able to support ongoing management fees or be able to fully take advantage of the services offered.
So, before applying, make sure you meet the bank-specific requirements, fit the bank's preferred client type, and can meet the required deposit level.
Benefits of Opening Offshore Private Bank Accounts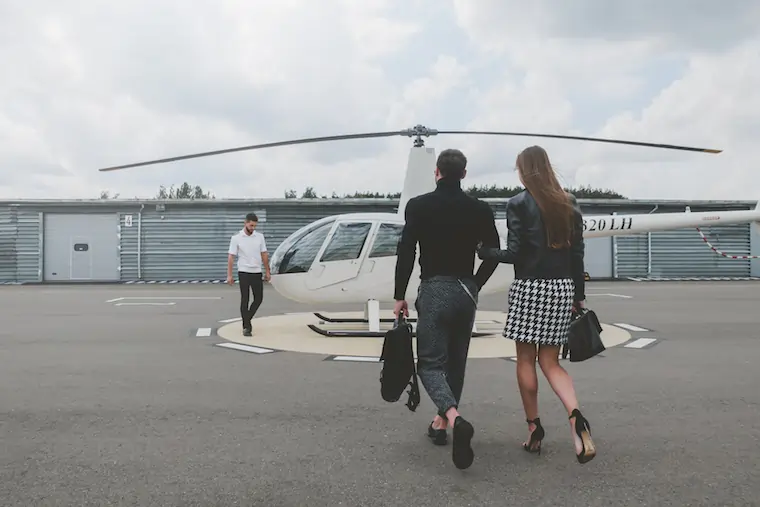 Opening private bank accounts can enable you to unlock a number of exclusive benefits and special treatments.
One benefit is having your own personal banker. By default, this means an attentive and customized banking service. Other benefits include discounted rates on investment products and a long list of wealth management services.
But, that's not all…
Benefits of Opening Private Banking:
Dedicated representative
Asset management
Personalized banking services
Assistance in planning for retirement
Personal investment services & strategies
Customized financing options & planning advice
Portfolio wealth management (personal & business)
Estate planning
Discounted pricing on products and services (when negotiated properly)
Specialized loans & line of credit
Attractive interest rates (mortgages)
Investment opportunities (different from regular bank accounts)
And more…
Of course, benefits will differ from bank to bank. Not to mention, your client profile and the banking products and services you're after.
So, before you begin applying, it's important to understand which services you personally require and whether or not the bank offers them. But, more importantly, if the services and products are available to your particular client profile. This way, you can make an informed decision on whether or not the bank you have chosen is the right fit for you.
Risks of Private Banking as a Non-Resident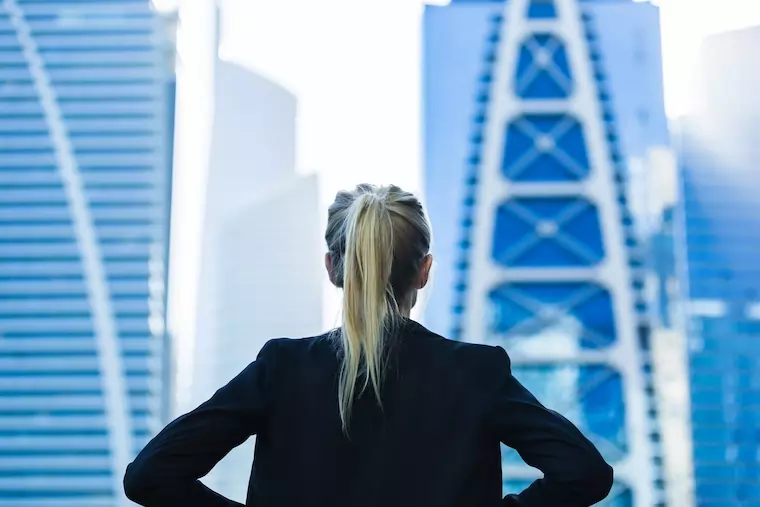 For many foreign non-resident clients, opening private bank accounts can be a risk. And, depending on your financial situation, that risk may not be worth taking.
So, before you start applying and depositing a significant chunk of wealth into the bank, you should understand the potential risks you could face with opening accounts with private banks.
Risks & Challenges of Private Banking:
High Wealth Management Fees:
You will pay fees wherever you bank. Whether it's with a regular bank or a private bank. However, private accounts typically come with higher management fees than any other type of account.
For instance, these management fees can be a combination of monthly services fees, charges on your investments, and fees for falling below your minimum balance.
So, it's important to understand the bank-specific fee structure before applying. This way, you can determine if you're able to afford to hold an account in the long term.
Meeting Private Banking Requirements:
Opening private accounts aren't just about handing over a large portion of your wealth to the bank. In fact, there are other requirements foreign non-residents need to meet.
In addition to the initial deposit, some banks only accept clients of certain citizenship and residency. While other banks will only consider opening accounts for certain companies and holding structures. Or, those with ties to the country in which you decide to bank in.
So, before applying, make sure you understand the bank-specific requirements. This way, you'll be able to confirm whether you're eligible to open accounts or not. Otherwise, you'll end up wasting time and money applying to the wrong banks.
Turnover of Private Bankers:
Private banks tend to have a high employee turnover rate. Which causes strain on clients to decide between the bank and the banker. In many cases, clients will want to move with the banker instead of staying with the bank because of the personal relationship that has been established.
Unfortunately, sometimes clients may not have a choice. Instead, they may find themselves forced to stay with the bank.
This can be a huge headache for clients as they have to build new relationships and learn to trust their new banker with their long-term investments.
So, before you begin applying, check what restrictions there are for exiting accounts.
On top of these challenges, here are a few more that you should be aware of…
Other Risks & Challenges of Private Banking:
Assets may be held in foreign structures
You may not be familiar with foreign investments
Limited investments
Regulatory constraints
There are many risks and challenges non-residents could face, so it's important to take the time to know what you're getting into.
Fortunately, these risks and challenges can be avoided with the right information, some preparation, and where you choose to apply and open.
Where Is Private Banking Offered?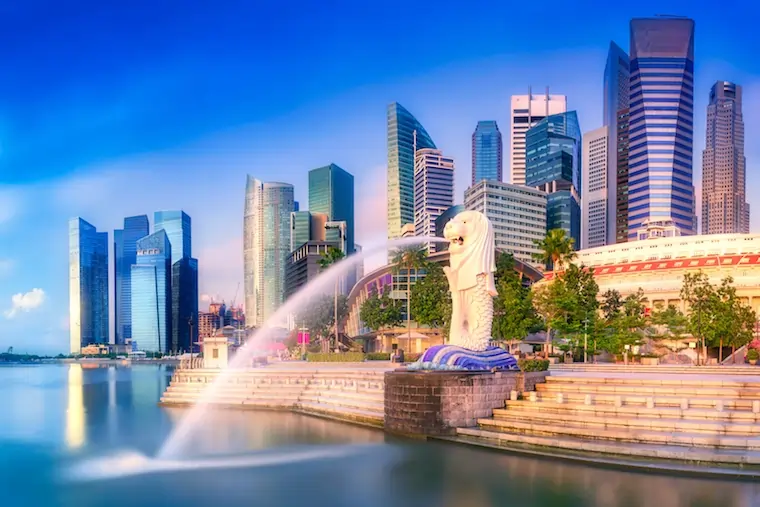 An important factor to consider when deciding whether a private bank account is right for you is deciding where to open. Or, more importantly, where you can open.
So, with that said, below are a few banking jurisdictions where foreign non-residents can open private bank accounts…
That said, where you can open depends highly on your client profile. In other words, how much money you can deposit or invest, what services you're looking to tap into, and what requirements you can meet.
With this in mind, let's take a closer look at two of these banking hubs…
Private Wealth Management Services in Singapore
Singapore is well known for having the best-managed, financially sound, and conservative banks in the world.
But, that's not all.
Singapore offers excellent banking solutions to foreign non-resident clients in need of private accounts.
However, these high-quality services come with a high price tag. In fact, to open accounts in Singapore, you need to invest a minimum of $2 million and meet strict bank-specific requirements.
Luckily, we detail the entire Singapore account opening process for foreign non-residents including the specific bank requirements you need to meet in our premium members-only report "Banking in Singapore: Global Banking at Its Best (And How To Get In)".
You can access this report immediately when you join GlobalBanks IQ.
Andorra Private Banking Services
Compared to many of the other banking jurisdictions mentioned above, Andorra is an extremely affordable option for many foreign non-residents. And, with only a US $100,000 deposit required, many foreign non-residents can open private accounts without much hassle.
Of course, you'll need to know which bank, banker, and branch to contact to successfully open.
Fortunately, we detail the entire opening process including who should bank in Andorra, the risks of banking here, and the specific banking options to consider in our premium members-only report "Banking in Andorra: Accessible European Private Banking".
You can access this report immediately when you join GlobalBanks IQ.
How to Open Bank Accounts With Private Banks

If you're looking for more information on how to open private bank accounts, we've got you covered.
We detail everything you need to know about banking with private banks in our premium members-only report "Private Banking Secrets: Make Money Like the Super Rich".
You can access this report immediately when you join GlobalBanks IQ.
This report not only details who can open private bank accounts, but also how these particular client groups can benefit and unlock attractive banking services they likely can't get anywhere else.
Lastly, we detail the entire opening process, including how to get started, strategies to overcome the common onboarding challenges, and suggestions on the best banks to consider.
So, if you're ready to get started, here's how…
Ready to Explore Your Options?
Whether you're ready to open a private account today or you're just starting to explore your options for offshore banking, we can help.
GlobalBanks IQ gives you everything you need to start finding and opening accounts. 
When you join GlobalBanks IQ, you immediately unlock the entire GlobalBanks Database of international banks. It's home to 250+ banks in 50+ countries.
And, you get access to our library of premium (members-only) reports. These include proven account opening strategies, country-specific banking options, and lists of banks for specific client types.
Plus, you unlock our account opening checklists, dedicated account opening alerts, and much more.
To get started, click here to see if GlobalBanks IQ is the right choice for you. 
You can also view all of the account opening solutions offered by GlobalBanks on our products page by clicking here.