A Jersey bank account offers a lot of benefits. In fact, whether you're interested in retail, corporate, private, or even custodian banking, a Jersey bank account can offer unique advantages. Not to mention, Jersey is an attractive option for individuals looking to tap into offshore banking in Europe.
Make no mistake, offshore finance is a religion here. So, it's no surprise that there are nuggets of opportunity for everyone. You just need to know where to look, who to talk to, and make sure you have the right "profile" to get in.
In this article, we're going to pull back the curtain on the Jersey bank account. We'll explore who should open one, how to make the most of it, and why certain individuals, companies, and structures find Jersey bank accounts so attractive.
Do You Want to Explore All Your Offshore Banking Options?
Feel free to jump ahead to the areas most relevant to you by using the table of contents below.
Table of Contents
What Makes a Jersey Offshore Bank Account So Attractive?
Jersey is a tiny island sitting in the English Channel, 12 miles from the coast of France. It's a Crown Dependency and part of the Channel Islands.
While it's technically "independent" from the UK, it's still intimately connected. The Jersey government openly advertises the island as an extension of the City of London.
The Queen is still the head of state. The UK handles Jersey's defense and foreign relations. And, Jersey's financial regulation still needs approval from the Privy Council in London.
Jersey is independent. But, at the same time not. And that's what makes it so interesting…
Imagine the kind of country you would create if you could cherry-pick the best attributes of the UK, and the EU, and make up your own laws at the same time.
Well, if you're a freedom-loving free markets kind of person, you'd probably end up with the perfect offshore utopia filled with capitalists and the flexibility to attract the customers you want… welcome to Jersey.
Politics in Jersey is simple and predictable. Simply put, lawmakers have one unspoken rule: do what's in the best interest of the financial sector at all times.
Anything less and Jersey's finance-dependent economy crumbles, investors will go elsewhere, and the country will die. That may seem extreme, but it's not. It's the same approach that any island nation has to take when it's 100% dependent on a single sector.
So, clever lawyers, accountants, politicians, and financial wizards mastermind laws, introduce creative corporate structures and manufacture loopholes to make sure the Jersey banking sector is a welcoming place for anyone with enough money to get in. In other words, Jersey is a Libertarian banking paradise.
Jersey Banking Sector 101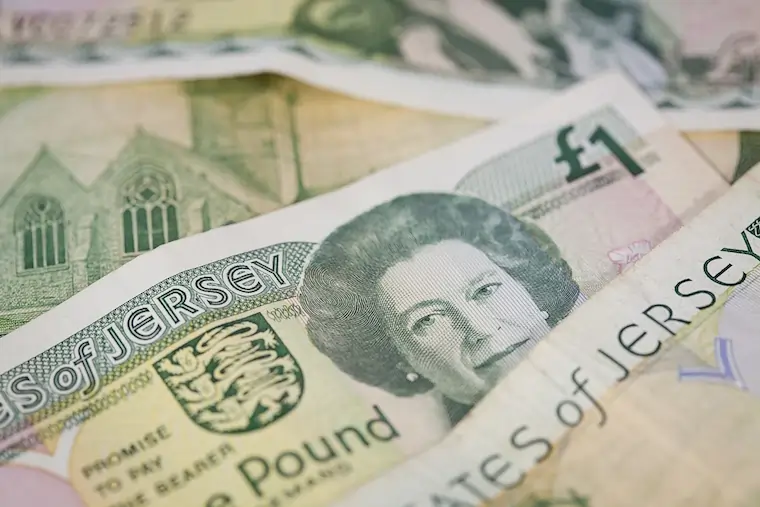 The Jersey banking system is intimately tied to the City of London. They're banking buddies. And the UK benefits enormously from Jersey's existence.
In fact, the bulk of Jersey bank deposits are held in UK banks, which helps to further bolster the British banking system and profits. Plus, Jersey bank accounts act as a tax-efficient conduit for foreign investment into the UK.
So, some might say that the UK has a vested interest in making sure nothing bad happens in Jersey.
It's lesser-known influences and relationships like these that quietly protect Jersey's stability and cement its legitimacy as an international financial center.
So, it's no surprise that Jersey is a popular trust structuring, wealth management, and investment hub for wealthy individuals, families, investment funds, corporations, and their related entities.
Plus, all the major UK retail banks are here, including over 20 bank branches and subsidiaries. In fact, nearly half of the top 25 banks in the world have a presence in Jersey.
Today, Jersey bank accounts are primarily used for investment management, real estate investing, wealth management, and institutional capital — as opposed to low-level retail and commercial banking. Though there are opportunities for individuals and companies as well.
Benefits of Opening an Offshore Bank Account in Jersey
Thanks to Jersey's independence and enterprising spirit, a Jersey bank account can offer benefits to a wide range of clients.
In fact, wealthy Brits have been parking money here since the 1920s. But, it wasn't until the 1960s that Jersey's offshore banking industry really took off (thanks to the Eurobond markets). Needless to say, it hasn't looked back since.
Today, there is a wide range of benefits that suitable clients can access. With this in mind, let's take a look at some of the benefits you can tap into with a Jersey bank account.
Non-Residents & International Client Specialists
Unlike accounts in most countries, a Jersey bank account caters to non-residents and international clients. That's because Jersey banks understand the needs of people and companies actively involved in cross-border transactions. This includes offering services such as offshore mortgages, investment platforms and solutions, multi-currency banking, and much more.
Low Tax Environment & Tax Certainty
Jersey is a tax haven. There is no capital gains tax, transfer tax, VAT, withholding tax, or wealth tax. So, for those structured properly, Jersey is extremely tax efficient. And for many, having a Jersey bank account is a necessary step in achieving such benefits. Of course, in order to realize such efficiency, other considerations such as residency, citizenship, country of incorporation, and more will come into play. So, if you're looking to achieve such benefits, be sure to consult a qualified tax advisor first.
Skilled Banking Professionals
Jersey bank account holders can expect high-quality (English-speaking) relationship managers and customer support. In fact, Jersey has an abnormally high ratio of skilled financial professionals. Literally, 13,000 people work in the financial sector here. And, Jersey also has the world's largest branch of the Society of Trust and Estate Practitioners (STEP). That means fast and easy access to specialized services and expertise, as needed.
Deposit Insurance Scheme
Jersey created a deposit guarantee scheme in 2009, which guarantees up to £50,000 per person (per bank), in the case of any bank failure. While the Jersey banking sector hasn't had a bank failure since the 1970s, the existence of deposit insurance is an important psychological safety net for small depositors.
Access to SEPA Transfers
Having access to low-cost SEPA transfers is a major benefit for those who regularly transact with other SEPA countries using the euro. It ensures fast and affordable transfers, which is especially important if you're dealing with large-value transactions or investing within SEPA countries. You can read more about the benefits of SEPA (and the "secret" SEPA countries most people don't know about) in our dedicated article.
Who Should Open Accounts With Jersey Banks?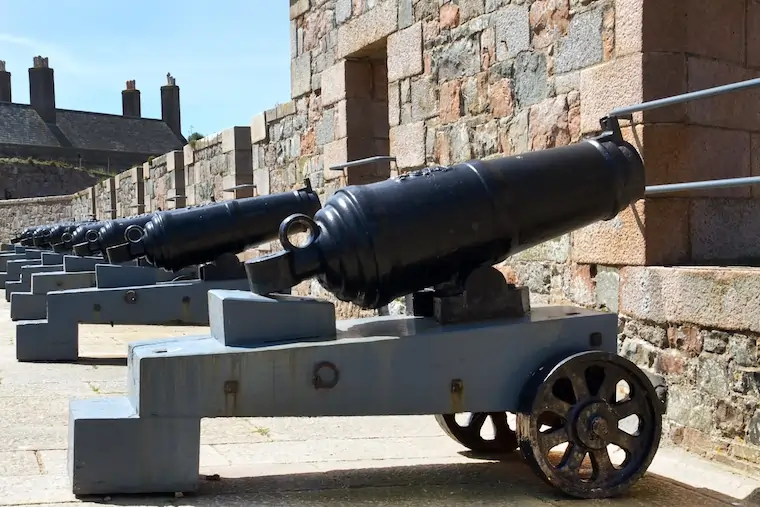 Opening a Jersey bank account isn't a good fit for everyone.
If you're a non-resident individual with less than £25,000 GBP to deposit who is looking for retail banking, opening a Jersey bank account isn't for you.
Likewise, if you have a foreign company or small business and are just looking for day-to-day business banking, there are probably better options than a Jersey bank account for you elsewhere. However, there are some exceptions that we'll share with GlobalBanks Insiders.
Here are some of the groups that will benefit the most from a Jersey bank account:
UK citizens and residents planning on moving abroad.
Non-resident individuals who meet income and deposit thresholds.
Anyone interested in private banking, wealth management, or asset management.
Family offices looking for a stable and tax-efficient banking jurisdiction.
Jersey-based entities such as corporations, trusts, or foundations.
Foreign entities managed by Jersey trust and company service providers (TCSPs).
Investment funds (private equity, hedge funds, corporates, etc.).
Of course, opening a bank account depends on a number of factors, not the least of which is the type of Jersey bank account you want to open.
With this in mind, let's take a look at what bank accounts are available in Jersey, so you can determine which is best for you or your business.
Jersey Bank Account Options
If you're interested in opening a Jersey bank account, bank and banker selection are critical. Knowing which bank is best suited for your client profile is key. Additionally, you need to make sure that you're opening the right type of Jersey bank account.
Choose incorrectly and you risk flat-out rejection, paying unnecessary fees, horrible service, and long application wait times. But, this isn't a Jersey problem — you'll face this in any banking hub if you're not careful.
Here are the main types of Jersey bank accounts available. Odds are, if you're opening a Jersey bank account, you're looking for one of these:
Retail, Premium, or Premier Bank Account in Jersey
There are a few banks in Jersey that handle retail-level banking. Some of them cater exclusively to residents while others focus on non-residents.
Additionally, some retail banks offer premium or premier banking services. Typically, this means the bank will provide you with a relationship manager.
In Jersey, you can access premier or premier banking services by either meeting deposit requirements or earning above a certain threshold in annual income.
Certain banks also have additional citizenship and residency restrictions. This means, that if you don't have residency in one of the bank's "approved" countries, you can't bank here.
But remember, not all banks in Jersey offer retail, premium, or premier banking services. So, you'll need to find the banks that cater to your client profile and accept your specific wealth segment, residency, and citizenship.
If you're a GlobalBanks Insider, just send our team a message and we'd be happy to introduce specific banking options based on your profile. If you're not already a GlobalBanks Insider you can learn more here.
Expat Banking Account in Jersey
Expat banking has a long history in Jersey. In fact, all of the Crown Dependencies including Isle of Man, Jersey, and Guernsey offshore banking cater to the needs of expat clients. Though there are some slight differences in their approach.
In any case, Jersey can be an excellent option for anyone looking to open a third-country account. This refers to opening an expat bank account outside of your country of citizenship and your country of residence. This is popular among individuals who move countries frequently or are planning to change residency in the future.
Such an approach is especially popular when individuals are looking to structure wealth-planning vehicles to avoid wealth and inheritance taxes in their home country.
Private Bank Account in Jersey
Typically, private banking in Jersey is reserved for high-net-worth individuals (HNWIs) who have significant wealth to invest.
To open a Jersey bank account at a private bank, there will be certain minimum deposit and investment thresholds that applicants will need to meet. And, minimum requirements will vary from bank to bank and even banker to banker.
Generally speaking, most Jersey banks will want to see at least US $500,000 (assuming the account will grow). However, other private banks will require much more. For example, some private banks may want to see $1-3 million or more.
Additionally, many private banks will scrutinize the products and services you intend to use before opening a Jersey bank account. This, after all, tells the bank how profitable of a client you are and if you are worth dealing with.
We discuss this in much more detail, along with actionable reports and strategies about this topic in GlobalBanks Insider.
Custodian or Depository Bank Account in Jersey
Custodian banks (or "custodians") and depository banks are very different from the Jersey bank accounts offered at retail and commercial banks. They're also different from the other types of Jersey bank accounts discussed above.
These Jersey bank accounts are for institutions, investment funds, corporates, and other businesses. So, it's no surprise that custodian and depository banks don't offer "typical" banking services (e.g. accounts, loans, credit cards, etc).
Instead, custodian banks act like a secure facility that offers enhanced protection for your financial holdings and depository banks facilitate trading securities for large clients. If you need either of these services and need help figuring out where to bank, send us a message and we'd be happy to help you get started.
Special Considerations & Account Opening Challenges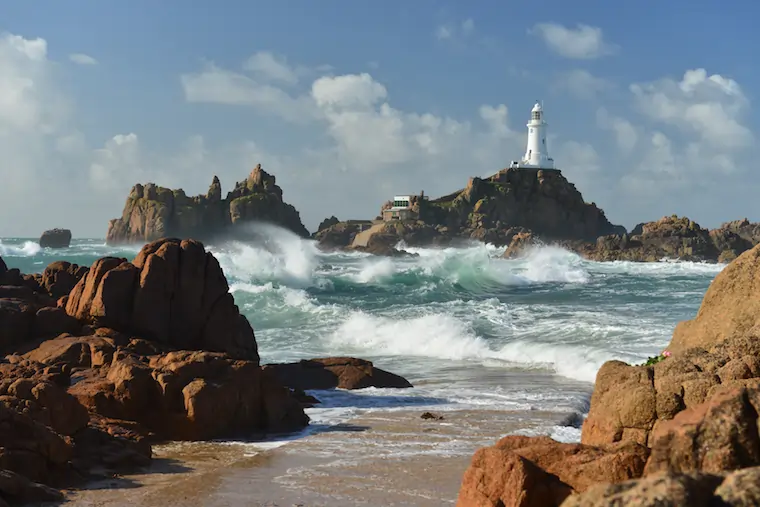 At this point, you may be thinking that a Jersey bank account is the perfect solution for your banking needs. Well, it could be. But, like all anything, a Jersey bank account is not without its challenges and considerations.
In this section, we're going to share some of the challenges you could face when banking in Jersey, as well as a few of the current considerations.
How Will Brexit Impact Jersey Bank Accounts?
This is a fair question, not only for prospective clients of Jersey banks but also for current account holders. Fortunately, most experts anticipate that Jersey banks will do just fine. After all, most of the money flowing through Jersey banks doesn't flow into the Jersey economy. Instead, it sits in major banks in London, Frankfurt, Zurich, Paris, and beyond.
Deposit Requirements
The amount that you will be required to deposit is going to primarily depend on the account you want and the bank you apply to. For instance, when it comes to premier banking, you can open an account for as little as US $30,000 or by being able to demonstrate US $60,000 in annual income. Alternatively, private banking may require a US $ 500,000 deposit. As for corporate, investment funds, or other institutional accounts, you can obviously expect significantly larger deposits to be required.
Trust Company Service Providers (TCSPs)
Jersey bank accounts and TCSPs are closely connected, especially if you have any interest in using a corporation or other entity in conjunction with your banking. And, it makes sense, that Jersey trusts, companies, and investment funds are critical to the local economy. And, they all have to bank somewhere. In fact, according to Jersey Finance, over £600bn in trusts is managed by locally regulated trust company businesses.
So, if you plan on opening a Jersey bank account for an entity, you'll need some direction on how to work with Jersey TCSPs first. Not surprisingly, choosing a TCSP is just as important as choosing which bank to open an account with.
Other Jersey Bank Account Considerations
Like all countries, opening a Jersey bank account for a non-resident, non-resident-owned entity, or investment vehicle, isn't as easy as walking into a local branch. Instead, you need to know which banks match your profile, want you as a client, and have requirements that you can meet.
So, it's important to keep in mind that account opening requirements vary from bank to bank. Likewise, certain banks will be better equipped to serve different types of clients. And, while Jersey is a sound option for non-resident and expat clients, there are only a few banks that actually offer such accounts.
Frequently Asked Jersey Banking Questions
Below are a few of the most common questions we receive from people exploring how to open a Jersey bank account. If you have further questions about online offshore banking, don't hesitate to contact us directly.
Can a Non-Resident Open a Bank Account in Jersey?
Yes, a non-resident can open a bank account in Jersey. In fact, Jersey is both a popular and reputable offshore banking jurisdiction for non-resident individuals. However, non-residents need to meet their desired bank's account opening requirements and have a suitable banking profile. Of course, not all banks in Jersey accept non-residents. So, bank selection will be an important factor to consider when choosing where to open a bank account in Jersey as a non-resident.
What Banks Are in Jersey?
There are 19 banks in Jersey including both domestic and foreign financial institutions. That said, the banks available to each individual will depend on citizenship, country of residence, banking needs, deposit level, and other account opening criteria.
Can I Open an Offshore Bank Account?
Yes, you can open an offshore bank account as long as you choose a bank that accepts your client profile and has requirements you can meet. That said, the banking jurisdictions and banks suitable to each prospective client will depend on your citizenship, residency, deposit level, and banking needs.
Do You Want Help Opening Bank Accounts?
If so, you can access GlobalBanks IQ and start the process of applying for an offshore bank account online in a few clicks.
GlobalBanks IQ is our flagship international bank account opening solution. It gives you instant access to the…
+ Expert insights on which banks to choose & why
+ Step-by-step reports to open bank accounts in the best banking hubs
+ GlobalBanks international bank database & detailed bank profiles
+ Tried & tested banks for high-risk, offshore, & non-resident clients
+ Plus, get YOUR most pressing bank account opening questions answered by our team!
And "yes!" GlobalBanks IQ helps foreigners and non-resident individuals open bank accounts.
In fact, GlobalBanks IQ even helps non-resident, foreign & offshore entities open bank accounts.
To learn more about opening accounts with GlobalBanks IQ, just click here now. Or, contact us directly with any questions!