If you're interested in opening a Singapore non-resident bank account, you're in the right spot. We've helped people from all around the world open non-resident accounts in Singapore following the strategy that we're about to outline below.
And while everyone on the internet says that non-resident banking in Singapore is getting more difficult (or even impossible), we're here to tell you otherwise.
---
KEY TAKEAWAYS
It is 100% possible to open a non-resident bank account in Singapore
Singapore's banking system is fiscally responsible with high-quality banks
Account opening in Singapore as a non-resident can be challenging and expensive
Account opening requirements will vary between banks, branches, and bankers
---
Singapore non-resident banking is on the rise, big time. That's great news for anyone interested in opening a non-resident bank account.
In this article, we'll discuss how the wealthy are able to successfully open accounts in Singapore as non-residents. And how you can do the same without being required to deposit a small fortune.
If you'd like to get started now, download our FREE Non-Resident Starter Guide and start opening accounts in Singapore as a non-resident right away!
Feel free to use the table of contents to jump ahead to the sections most relevant to you.
Table of Contents
Increase in Singapore Bank Accounts for Foreigners
According to the Monetary Authority of Singapore's (MAS) own numbers, there has been a surge in non-resident deposits in the last year.
Today, Singaporean banks hold over US $36.35 billion in non-resident money. That's the second-highest amount ever recorded for non-resident deposits in the country.
That's a massive jump in deposits for a country that has been supposedly "shying away" from opening foreign non-resident accounts over the past five years.
But it's true. Opening an account in Singapore can be challenging if you're not a millionaire or looking to make a six-figure deposit (at least $100,000).
But with the right information and strategies, it's still possible to open a bank account a Singaporean bank for less than $10,000.
Why Open a Singapore Bank Account as a Non-Resident?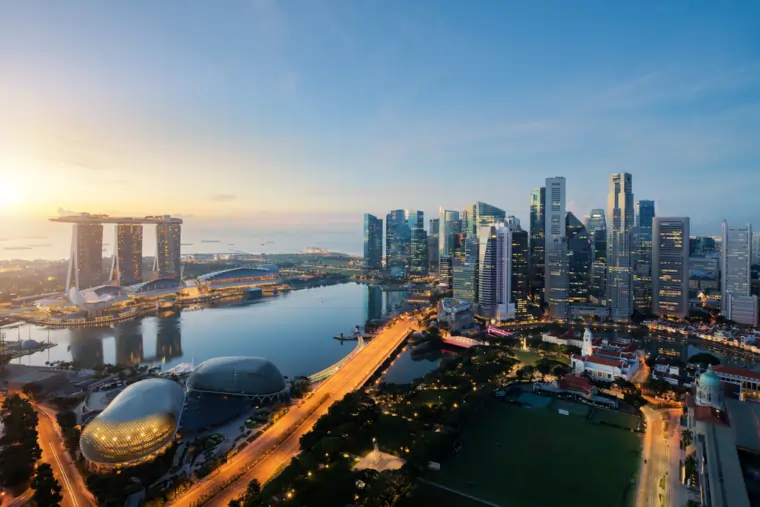 In addition to supporting your tax strategy, foreign non-resident accounts can help you protect your money. And, we're not just talking about asset protection.
Over the past year, Brexit, China-US trade talks, and social unrest in Hong Kong have attracted foreign non-resident money to Singapore. And that's just the tip of the iceberg.
Conflicts are raging in Chile, Uruguay, Lebanon, Haiti, Bolivia, and many more countries.
In times of unrest and uncertainty, the wealthy don't sit idle, they take action when they see warning signs. And, that includes opening bank accounts in safe, financially stable jurisdictions to secure their wealth abroad.
For many, that means opening an international bank account and relocating their fortunes to high-quality banks in super-safe banking hubs like Singapore.
So, it's no surprise that money flocks to Singapore (and other safe-haven countries) in times of trouble, geopolitical turmoil, and uncertainty.
Why Is Singapore so Damn Good at Banking?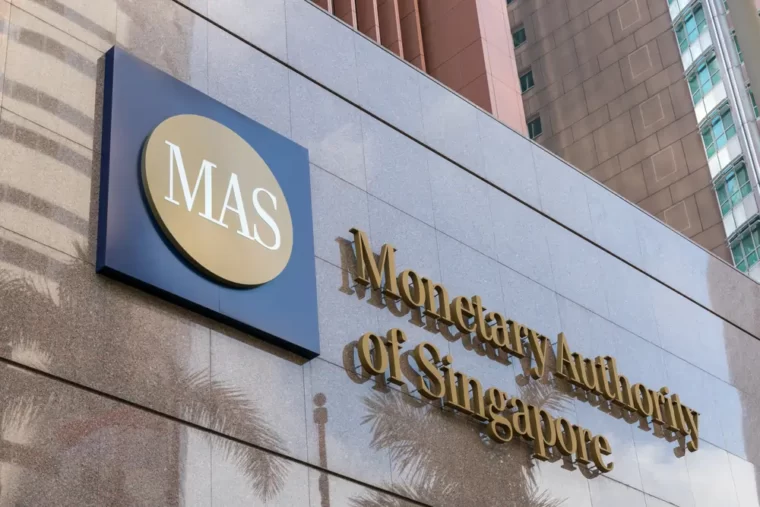 Simply put, Singapore is the pinnacle of banking stability. The banks here are financially sound, well-capitalized, and have world-class service.
If you can get in, Singapore is the place to be.
The reason that Singapore is such a solid banking hub today stems from the fact that the country is fiscally responsible, has no debt, rule of law, and banking regulators don't mess around.
Without going into too much detail, the following excerpt from Lee Kuan Yew's (Singapore's first Prime Minister) memoirs, does a nice job of demonstrating the kind of rock-solid, no-nonsense banking choices Singapore has become known for.
"The MAS's reputation for being thorough and uncompromising … was put to the test in the 1970s and '80s when it denied a license to the Bank of Credit and Commerce International (BCCI)."
He went on to say that BCCI "had about 400 branches or offices in 73 countries in Europe, the Middle East, Africa, and America. It applied for an offshore banking license in Singapore in 1973. We rejected the application because the bank was too new … and low in capitalization."
BCCI resubmitted its application multiple times in the following years. But Singaporean regulators rejected them each and every time. When BCCI finally went under in 1991, losing over US$11 billion in depositor money, it had zero impact on Singapore.
Singapore's uncompromising standards over the past 40 years created some of the strongest and best-capitalized banks on the planet.
What is a Singapore Non-Resident Bank Account?
Now that you have some background on Singapore and the banks here, you're probably wondering how you can open a bank account here and what a"non-resident account" is.
A "non-resident account" simply means bank accounts held by people and companies with their permanent address outside of Singapore.
This can include foreigners, Singaporeans working abroad, foreign companies, overseas branches of Singaporean companies, and any company with a registered address outside Singapore.
For the purpose of this article, we're going to focus on foreign non-residents and foreign companies, since these two groups will have the biggest challenges opening accounts.
We're going to start by talking about why it's so damn hard to open accounts for foreigners in the first place.
Why is it so Difficult to Open a Singapore Bank Account?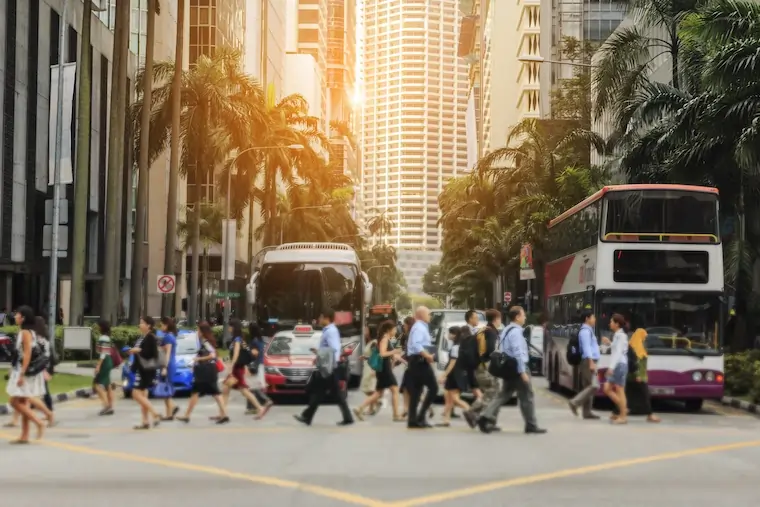 Singapore is picky. Maybe even the pickiest banking jurisdictions in the world. And it's for the simple reason that they can afford to be.
Singaporean banks already have their choice of wealthy, cash-rich clients. On top of that, 25% of the country's population are millionaires. And its status as a global financial hub means that multinationals and the world's ultra-rich already flock here.
In other words, Singaporean banks have little need or desire to open accounts for non-residents who are low on cash and unprofitable for the bank. However, there are other options worth considering. One option is Taiwan. Of course, like banking in Singapore, account opening here can be challenging in its own way. But, if you have ties to this jurisdiction, Taiwan banking might a suitable option.
For now, let's break down a few of the reasons why Singapore is such a difficult country to open accounts in as a foreign non-resident:
#1. You're Not Rich Enough
If you want a bank account with a Singapore bank you need to be an attractive, profitable customer.
Remember, Singapore isn't some Eastern European nation. So, banks here aren't looking to bolster up their balance sheets with small, non-resident accounts. Singaporean residents are wealthy and so is the surrounding region. So, they don't need (or want) to accept every non-resident with $8,000 that knocks on their door.
#2. Standardized KYC
Something else that differentiates Singapore from many other banking hubs is that compliance and KYC are standardized. In almost all instances you'll find that banks here have a streamlined onboarding process for new clients.
Standardized compliance means two things:
First, if you get rejected at one branch, you'll most likely be denied at the other branches for that bank. And, because many compliance systems are integrated in Singapore (much more so than say, Georgia or Panama), it's sometimes more difficult to re-apply at another branch if you've already been formally rejected by that bank previously and are in their system.
Second, the branch you go to and the banker you apply with is extremely important and can influence whether or not your bank account is opened.
If you're applying for a bank account in Singapore, it is incredibly important that you have all of your documents prepared in advance. Don't book flights to Singapore, only to discover that you're missing three required documents after you arrive.
#3. Know Where to Apply
Singapore is a tiny city-state about the size of Rhode Island. It only takes 1 hour to drive across the entire country.
But that doesn't mean you'll have an easy time picking which bank or branch to apply with. In fact, if you choose the wrong combination and you'll be denied and ruin your chances of opening at that bank. So, choose carefully and wisely.
Certain branches might cater to certain industries, prefer certain client types, require particular minimums, or have varying degrees of openness towards non-residents. Knowing your bank and branch's preferences and sensitivities beforehand is key, especially if you're not planning to make an initial six-figure deposit.
#4. Account Opening Requirements
Not surprisingly, banks in Singapore can be particular about their requirements. So, you must check the requirements beforehand. This is especially true when considering the cost of travel and accommodations, assuming you are only traveling there to open an account.
While there is a standardized process for account applications, you should still need to check with each bank to make sure that you have the correct and most up-to-date documentation. Also, double-check whether the bank has any special requirements for authentication or translation of the documents from your home country or the country where your business is incorporated.
#5. Getting There
Lastly, actually getting to Singapore can be a challenge. In fact, depending on where you are in the world, Singapore can be a long and expensive trip to take, especially if you are coming from Europe or the Americas. And while the banks in Singapore are great, it might be more cost-effective to consider some of the other top banking jurisdictions closer to home if you can't afford it.
Ready to Unlock Bank Account Opening in Singapore?
Our team has spent hundreds of hours meeting with banks, opening accounts, and collecting first-hand experiences in Singapore…
We did this because Singapore is one of the best banking jurisdictions in the world.
So, if you're ready to take action and start opening accounts in Singapore now, you can access GlobalBanks IQ, our dedicated international banking intelligence platform.
GlobalBanks IQ gives you everything you need to start finding and opening accounts in Singapore today.
This will include access to our premium report with step-by-step instructions on opening accounts in Singapore as a non-resident!
When you join GlobalBanks IQ, you immediately unlock the GlobalBanks Database of international banks — home to 250+ banks in 50+ countries. 
And, you get access to our library of premium (members-only) reports. Each report includes proven account opening strategies, country-specific banking options, and lists of banks for specific client types.
Plus, you unlock our account opening checklists, dedicated account opening alerts, and much more.
To get started, click here to see if GlobalBanks IQ is the right choice for you to start accessing the benefits of international banking today.
You can also view all of the account opening solutions offered by GlobalBanks on our products page.