What are the most exclusive private banks in the world? Probably not any that you've heard of… at least not recently.
The most exclusive private banks are like secret clubs that only the super-rich and well-connected have a chance of getting into.
They're discreet. Most would never think of advertising. And sometimes, you need more than just a 'few million' to get in.
So, we thought we'd shed some light on the most exclusive private banks, who they are, what's so special about them, and why (if you can afford it) you should consider opening a private bank account.
Most Exclusive Private Banks
To be considered one of the most exclusive private banks, an institution must exceed standard private banking practices, offer exceptional service, and help its clients unlock tremendous economic value from investments. They do this through innovative structuring, highly profitable products, and deploying an army of professional advisors to support client needs.
In this article, we will uncover the most exclusive private banks in the world today. Though not surprisingly, many of these institutions have been on the list for many, in some cases centuries.
Before diving in, if this is your first time visiting GlobalBanks, download your FREE Private Banking Starter Guide. It's designed to help you navigate the complexities of private banking while unlocking as much value as possible through the best international private banks.
Uncovering the Most Exclusive Private Banks
When it comes to the world of private banking, there are a few myths that need to be dispelled and marketing tactics that need to be exposed.
We've all seen them. And a quick gut check will tell you something feels off. We're referring to the "top private bank" lists and "private bank of year" awards.
It's an open secret that these rankings come with an obligatory fee. Pay the fee and your bank will be considered for the top spot. Don't pay the fee? Your bank won't be on the list.
Fortunately, as educated consumers, we're hyper-aware of disingenuous marketing and can see through conflict-laden sponsorship and advertising deals.
In fact, that's a big reason why GlobalBanks will never take a penny from banks — maintaining our independence, objectivity, and ability to speak freely.
So, needless to say, this isn't one of those lists.
Now, there are other lists that are unpaid. But, these have problems too, they typically rank the most exclusive private banks by total assets or AUM. They rarely change from year-to-year. And, for many, these lists aren't helpful. They tell us which private bank is "biggest" – not which private bank is the most exclusive.
With this in mind, we decided to make a different kind of list, focusing only on the most exclusive private banks on the planet.
In this list, we'll break down the insane benefits, next-level opportunities, and the wildly creative ways that such private banks help the super-rich make even more money.
Criteria for the Most Exclusive Private Banks List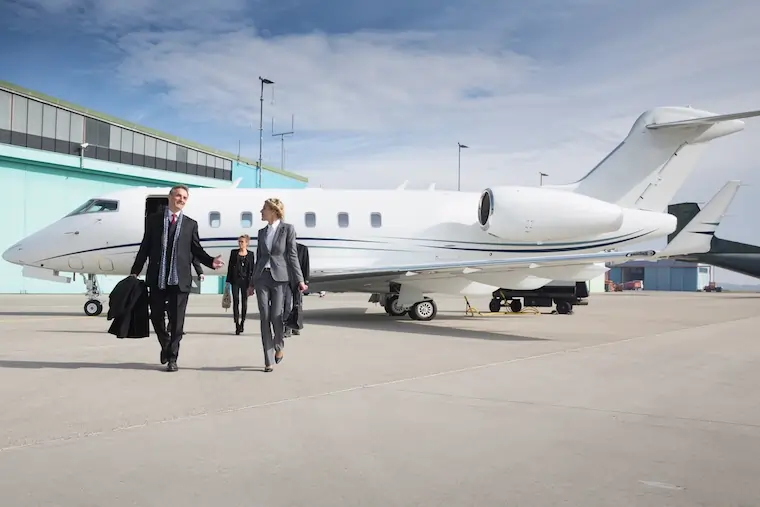 What Richard Branson considers to be the most exclusive private bank in the world might differ from a Chinese billionaire, an African prince, or your average millionaire.
So, to find the most exclusive private banks in the world, our team created a checklist of defining criteria.
Checklist for the Most Exclusive Private Banks:
Financial Account Opening Requirements
Non-Financial Account Opening Requirements
Client Segments Served
Product & Service Offering
Special Perks Offered
Financial Requirements of the Most Exclusive Private Banks
Yes, you need money, lots of it. But, the most exclusive private banks don't just expect you to have investable assets above a certain threshold, they also want to know that you'll be deploying those assets and using bank products to service them.
For example, let's say Bob recently inherited $25 million. He's now considered ultra-high net worth (UHNW). But he's not an entrepreneur, doesn't own businesses, doesn't have a family office, and doesn't have complex needs. He's just a guy with a large chunk of cash.
Unfortunately for Bob, if he doesn't need family office services, investment banking, or complex solutions, he'll have a hard time accessing some of the most exclusive private banks.
Sure, Bob will still be able to access many top private banks throughout the world, But, he still won't gain access to the most exclusive divisions of those private banks.
In many instances, such private banks require assets above $35 million and (importantly) expect that a certain level of bank product and services will be used.
Quick Recap of the Financial Requirements:
Investable assets of at least US $5mm (typically higher)
Expectation that you will engage bank services
Expectation that you will use bank products
Non-Financial Requirements of the Most Exclusive Private Banks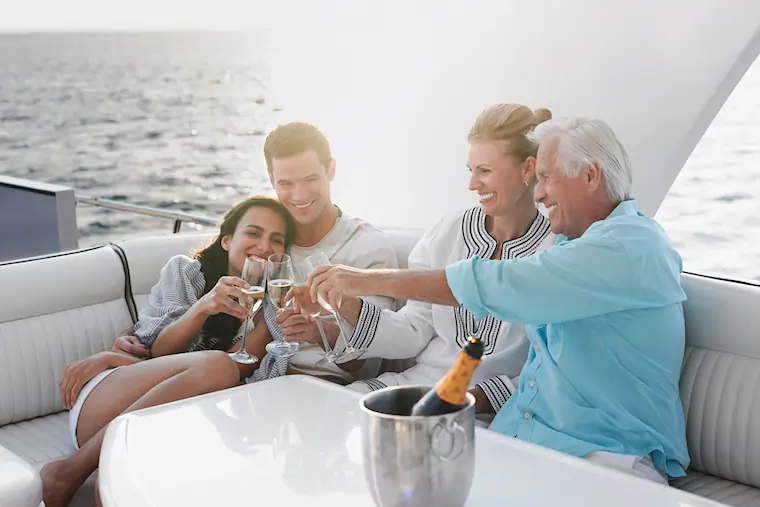 All banks, even basic retail banks, have non-financial requirements that applicants must navigate. These can include residency, citizenship, economic ties, and more.
But when it comes to opening accounts at the most exclusive private banks, non-financial requirements take on another meaning.
For example, many of the most exclusive private banks require formal recommendations from current clients, interviews, and may partake in informal pedigree scanning of potential applicants. They may even informally require the applicant to have relationships with certain families, be involved in certain industries, or engage in certain types of business activities.
Hoare & Co., the oldest privately owned bank in the UK, imposes such non-financial requirements on new applications. The bank requires two recommendations from current clients, an in-person interview with a partner, and of course, significant financial requirements.
Alternatively, if you fit into the UHNW category and are engaged in horse breeding or racing, Weatherbys Private Bank may accept you. Founded in 1770, Weatherbys has longstanding ties to the horse breeding and racing industry and the private bank caters to those connected to it seeking related financial services.
Quick Recap of the Non-Financial Requirements:
Recommendations from current clients
In-person client interviews
Pedigree scanning
Informal ties to specific families
Involved in specific industries
Involved in specific activities
Client Segments Served by the Most Exclusive Private Banks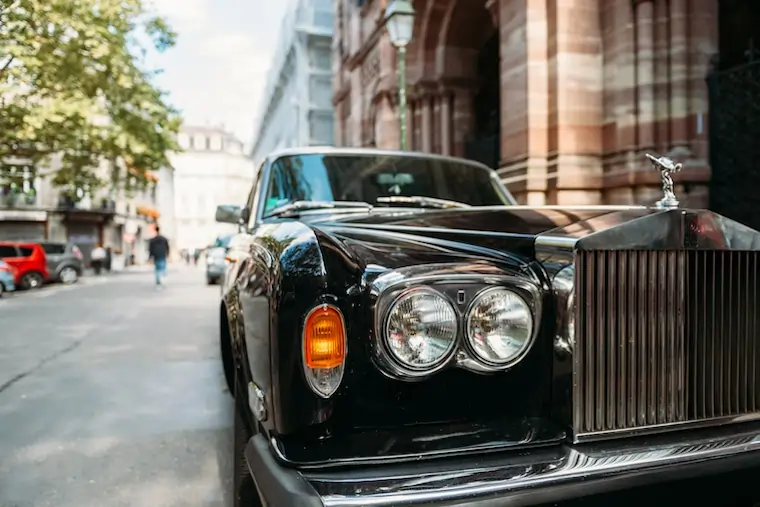 Private banks cater to wealthy individuals, it's true. But they also serve the banking and financial needs of various entities, wealth management structures, and specific segments of clients. This is especially true when looking at the types of clients served by the most exclusive private banks.
With this in mind, we wanted to highlight some of these special client segments so you can identify which groups you might align with.
Unique Client Segments Served
Wealth management structures such as trusts and foundations
Single-family offices
Successful entrepreneurs
Members of the sports and entertainment industries
Executives and heads of industry
Sector-specific expertise (e.g. oil & gas, real estate, crypto, etc.)
Country-specific or regional expertise (e.g., USA, UK, Latin America)
Unusual niche markets (e.g. horse breeding, collectibles, philanthropy)
Product & Service Offering of the Most Exclusive Private Banks
Not surprisingly, the most exclusive private banks have highly specialized product and service offerings. Ranging from capital markets to philanthropic giving, the most exclusive private banks can really help UHNW families make the most of their fortunes.
So, whether you're interested in Yachts, private jets, mansions on the French Riviera, or simply receiving advice on the most optimal approach to structuring your family wealth for the next 100 years… they can help.
In the most basic form, the service that you can expect from one of the most exclusive private banks is one-on-one personal attention. But, when banking on behalf of your family, this service usually extends beyond the account holder. In fact, many private bankers at such banks will build relationships with the older and younger generation. This helps cultivate the necessary stewardship of family money for generations.
Of course, when it comes to products and services, there are as many available options as there are clients. For example, Coutts in the UK, where the Queen of England banks, has a superb philanthropy division. For those who need robust and tailored philanthropy services, they could be a good fit for you (if you can get in).
More common services often include financing capabilities, investment offerings, family office solutions, capital markets expertise, or a specific offering that is useful to you but difficult to find elsewhere. We'll discuss some of these more specialized products and services in the next section.
Quick Recap of the Products & Services Offered:
Highly personalized one-on-one service
Dedicated relationship manager that supports you and your family
Highly personalized asset management services
Long-term wealth management planning
Wide range of customized investment options
Special Perks Offered by the Most Exclusive Private Banks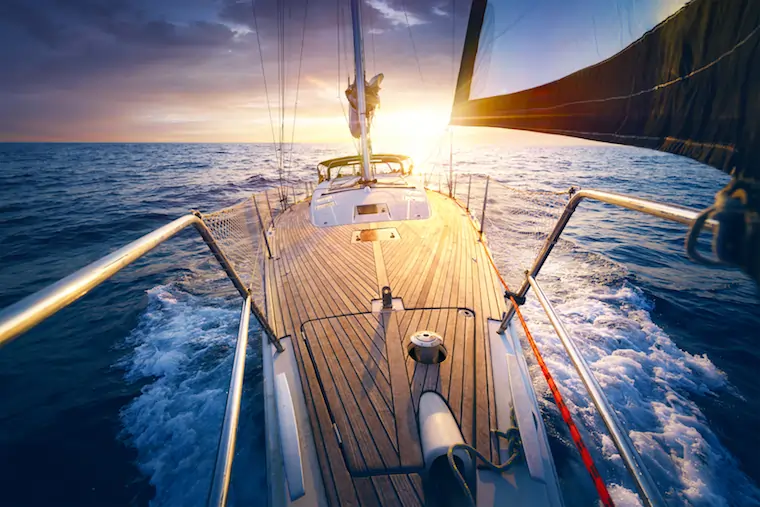 What special "perks" do private banks offer their clients? How exclusive, useful, and attractive are these perks? Is it possible to easily access these perks elsewhere, at less exclusive private banks?
Which private banks have the most sought-after mix of "perks" that you a) actually want and b) literally can't find anywhere else?
These "perks" range from special resources, special introductions, invites, experiences, events, conveniences, or other uniquely tailored offerings that most private banks don't have the skill, ability, or resources to provide.
Private banks get more creative and flexible with lending arrangements. For example, the most exclusive private banks can structure complex financing options such as lending to different vehicles (e.g. foreign companies, trust structures, etc), use alternative forms of collateral (e.g. investment portfolios, IP assets, life insurance, art, etc), and arrange cross-border lending arrangements.
This can include financing private acquisitions by leveraging an existing stock portfolio as collateral through Lombard credit. Or, it could involve your private banker facilitating important business introductions. When it comes down to it, you can use your imagination. When dealing with the most exclusive private banks, they can usually help you with all of your banking and financial requirements.
Lombard credit and securities financing
Yacht and aircraft financing
Art and collectibles financing
International mortgages and real estate financing
Financing solutions linked to wealth planning structures
Facilitating business relationships and introductions
M&A and capital markets advisory for family businesses
Family trust administration and management
Tax, succession, and wealth planning services
Sophisticated family office services
Most Exclusive Private Banks in the World
Below are four of the most exclusive private banks in the world. These banks, from a handful of countries, offer a wide array of services, and some are hundreds of years old. This is not an exhaustive list, but it does offer a few examples of some of where high-net-worth private banking clients are banking in the world today.
Most Exclusive Private Banks
C Hoare & Co. (Hoare)


Founded: 1672
Headquarters: United Kingdom (London)
Hoare is one of the few private banks that has remained family-owned and operated since its inception. With a long history of quality service, Hoare is not only one of the most exclusive private banks, but also one of the most prestigious and selective.
Today, the bank is owned and managed by the eleventh generation of direct descendants from its founder, Sir Richard Hoare. The partners assume unlimited liability, making them directly responsible for the success of client accounts. This not only differentiates Hoare from other private banks but also aligns the interests of the bank with those of its clients.
Additionally, while many British private banks from the same era have been swallowed by banking giants like the NatWest Group, Hoare has maintained its independence. Making it the oldest privately-owned bank in the UK.
Like all of the banks on this list, Hoare specializes in serving family wealth, often across generations. With this in mind, trust administration, financing, lending, and philanthropy are all available through the bank.
Coutts & Co. (Coutts)


Founded: 1692
Headquarters: United Kingdom (London)
While similar in age to Hoare, Coutts was inevitably acquired by RBS (now owned by NatWest Group) at the turn of the millennium. Today, Coutts is the most prestigious private banking arm of the group and is one of the most well-known and prestigious private banks to operate in the United Kingdom.
Coutts was founded in 1692 and like many British banks of that era it originated under the banner of a goldsmith, John Campbell in London.
Today, Coutts specifically caters to the needs of landowners, entrepreneurs, sports and entertainment figures, and their families. Offering a range of specialized services including personalized training for young family members, helping to educate them on their responsibilities as future wealth owners.
Clients in the UHNW category are typically expected to have £30 million in assets with £10 million in liquid assets. However, it is possible to open an account with considerably less. Though you will need to meet certain criteria and have investable amounts that meet the bank's requirements.
Banque Privée Edmond de Rothschild


Founded: 1965
Headquarters: Switzerland (Geneva)
Banque Privée Edmond de Rothschild acts as a bridge between the traditional family-run private bank and the modern multinational private bank. Family-owned and operated, the bank is synonymous with both financial markets acumen and multi-generational wealth thanks to its heritage.
However, unlike most family-run private banks, Banque Privée Edmond de Rothschild has 23 offices and over 75 billion Swiss francs under management, making them one of the largest private banks on this list.
Of course, they are also one of the youngest banks on this list. Despite the family's enduring legacy, Edmond de Rothschild Group was only founded in 1965, with the parent Edmund de Rothschild Group founded only 12 years earlier in 1953.
Banque Privée Edmond de Rothschild specializes in private banking, asset management, philanthropy, and navigating family dynamics of multigenerational wealth. To this end, they serve the needs of international clients looking for long-term wealth management.
UBS Family Office Solutions Group (FOSG)


Founded: 2019
Headquarters: United States
While UBS Group AG is certainly a formidable provider of private banking, wealth management, and asset management services, they don't make the cut when it comes to the most exclusive private banks. That's because, like most banks in the world, simply meeting the financial requirements is typically enough to open an account.
That said, UBS has an elite division that very few qualify for, at least in terms of wealth requirements. The UBS Family Office Solutions Group, the division of the bank catering to family offices, only accepts clients with total wealth in excess of US $100 million.
Beyond banking, FOSG offers a wide range of services to UHNW clients, ranging from traditional family office services to institutional investment banking, M&A advisory, and much more.
This reflects an increasing trend where private banks are looking to cater to UHNW families with a need for a combination of personalized wealth management and investment banking services.
Closing Thoughts On The Most Exclusive Private Banks
Needless to say, this is not an exhaustive list. Instead, the purpose is to highlight some of the key characteristics of the most exclusive private banks, their offerings, their requirements, and how private banks can vary.
With this in mind, it's critical to choose a bank that matches your needs before agreeing to a mandate. This includes the specific services, products, capabilities, and fees related to your account. Otherwise, you may end up in a long and costly relationship with a bank that doesn't suit your family's objectives.
If opening accounts with one of the most exclusive private banks out there is a goal for you, whether listed above or not, we can help.
GlobalBanks Insider provides direct 1-on-1 support from our team of banking experts, to help you find and open the accounts you need.
When you join GlobalBanks Insider, our team will immediately assess your profile, present you with all of the banks you can choose from, and make direct introductions to the banks that you decide to move forward with.
Of course, you also get access to our library of premium (members-only) reports, including proven account opening strategies, country-specific banking options, lists of banks for specific client types, and strategies for overcoming your biggest banking challenges.
To get started, click here to see how you can use GlobalBanks Insider to get the help you need to start opening bank accounts today.