Opening a bank account in Luxembourg is like a sport for the super-rich, the entire financial industry, and even normal people from all over the world. They've all flocked to Luxembourg for decades, parking cash in banks, investment funds, and other vehicles.
But, like Swiss bank account opening, private banking here can have its challenges.
Note: if you hate free markets, tax efficiency, and capitalism, you should probably stop reading here… Luxembourg will ruffle your feathers. 
On the other hand, if you're an entrepreneur, investor, or you're interested in protecting your nest egg… then this article is for you.
Over the years, Luxembourg has become a banking powerhouse and an investment fund mecca for high-net-worth individuals. And, it's an incredibly interesting option for banking, investments, and all things financial.
---
KEY TAKEAWAYS
Non-residents can open a bank account in Luxembourg
Deposit amounts will vary depending on the bank, branch, and banker
Required documents to open an account will vary depending on your client profile and banking products and services you are after
It can be challenging to open a bank account in Luxembourg if you don't know which bank offers the services you need
Luxembourg is an attractive option for individuals interested in investment banking products and services
---
How did it get this way?
In 1929, Luxembourg created special laws for holding companies. But, the world wouldn't take advantage of it until decades later…
Enter the '60s. Eurobonds were the hottest trade in the world. And some banks were finding it tough to get in on the action thanks to their local regulations. So, German banks flocked here for light regulation and non-existent banking laws, and Luxembourg became a Eurobond fund center almost overnight.
Then, Luxembourg introduced another piece of legislation in 1981… this time formalizing banking secrecy.
And, non-resident companies, funds, and investors from neighboring countries started taking notice. Even Belgian dentists, German butchers, and regular everyday people got in on the action.
People were scheduling group trips, popping over to Luxembourg en masse on buses, getting dropped off at Luxembourg banks, and proceeding to buy Eurobonds and other investments. Why? It was tax-free. And, Luxembourg banks were safe and had developed a reputation for low taxes and wealth creation.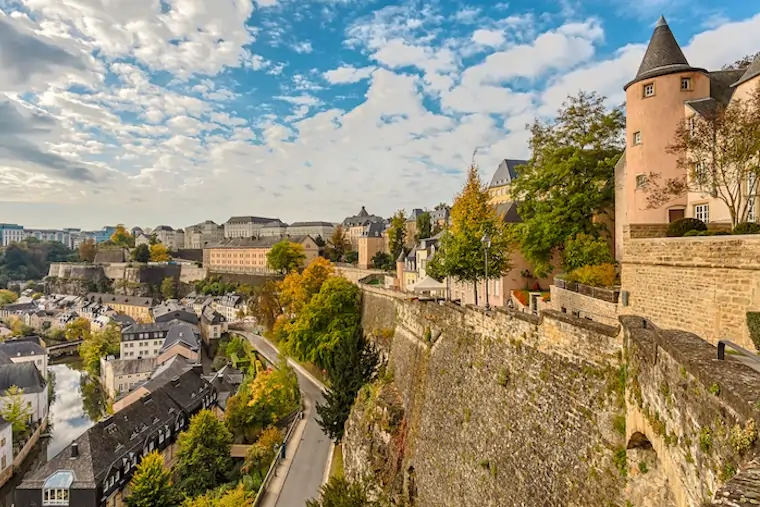 Today, this tiny land-locked microstate with 600,000 people is the second richest in the world and has one of the biggest financial centers on the planet.
Yet, most people can't find it on a map.
Whether you're an individual, entrepreneur, investor, a massive corporate, or a financial kingpin, Luxembourg is worth paying attention to. Especially if you're looking for wealth management, or just want a safe place to bank.
Feel free to use the table of contents to jump ahead to the sections most relevant to you.
Table of Contents
Banking in Luxembourg Today
Luxembourg is an offshore financial center on steroids.
Think about it…
Where else in the world can you find private banks like Switzerland, an investment fund industry like Ireland or Cayman, and corporate tax efficiency on par with Bermuda or Netherlands?
One place: Luxembourg.
Literally, Luxembourg is the tax haven that other financial centers use. And, what's interesting is that normal people (and their businesses) can use it too.
Benefits of Opening a Bank Account in Luxembourg
There's a wide range of reasons why you might want to open a personal or a company bank account in Luxembourg…
Here are a few highlights:
Luxembourg is a private banking and investment hub.
Banks here accept non-residents & foreign companies
You can get in with $500,000 and sometimes less
Remote opening is still possible
Excellent for investments, asset management & wealth structuring
Certain banks have deposit insurance of €100,000
Long history of dealing with offshore companies
So, if you're struggling to get into other private banking hubs (e.g., Switzerland, Monaco, Liechtenstein, Andorra, or Singapore), Luxembourg could be an option for you.
Who Should a Luxembourg Bank Account?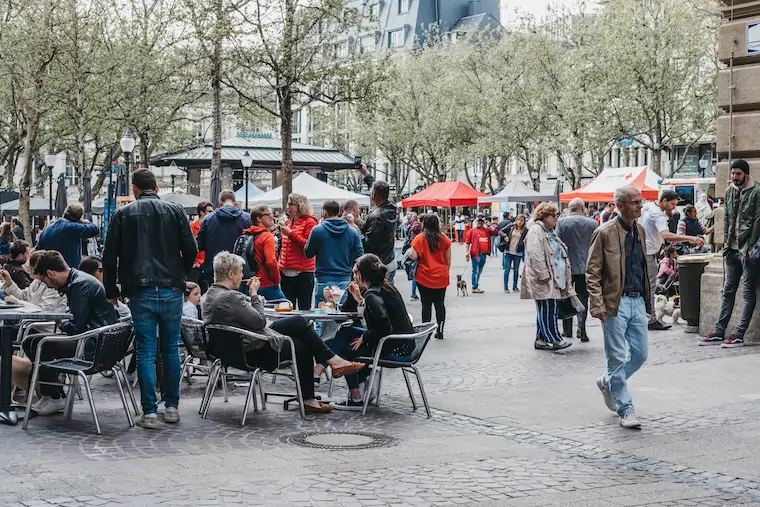 This is a private banking and investment hub. So, regardless of whether you open a bank account in Luxembourg (personal or business), it's expected that you'll invest in something.
Generally speaking, people and companies come here for wealth creation, tax structuring, asset protection, creative financing, estate planning, or corporate tax efficiency.
So, if you're a freelancer making $100,000 per year, look at banks elsewhere. Likewise, if you're looking for business banking for a non-resident company and don't have a significant annual turnover, Luxembourg probably isn't a great choice.
Here are some groups that find banking in Luxembourg useful:
Companies and high-net-worth clients looking for investment & asset management
Those interested in private banking & wealth management and have at least $500,000+
Individuals & companies struggling to bank elsewhere in Europe or other private banking hubs
Those requiring corporate structuring,  tax efficiency, banking, or investment facilities in or via Europe
Expats working in Luxembourg that require a local bank account
Trusts, foundations, family offices
Corporates, banks, investment funds
In the next few sections, we're going to look at two core groups who are interested in banking in Luxembourg, non-residents and expats.
Opening an Account in Luxembourg as a Non-Resident
Luxembourg, or the Grand Duchy, only has a population of 600,000 people. It's tiny. Yet, there are 135 banks in the country.
In 2019, Luxembourg's private banks had about $427 billion under management. And a majority of those assets were from.. non-resident private clients and corporates.
When compared to other countries around the world, it's clear that Luxembourg banks really like non-residents and foreign companies.
In fact, 42% of all assets under management at private banks in Luxembourg are from non-EU countries.
The point is, non-EU residents and international companies are welcome in Luxembourg. If, of course, they have enough money to get in (and have the right information and contacts to open accounts).
Can You Open a Virtual Bank Account in Luxembourg as a Non-Resident?
It depends on which bank you approach, the banker you're dealing with, how much you plan on depositing, and what you plan on doing after the account is open.
In other words, whether or not you can open a personal or a company bank account online in Luxembourg depends on the bank's internal policy, what type of account you're opening, and how attractive (or profitable) you are to the bank.
If you're depositing a few million, GlobalBanks has bankers that will fly to you, sign the papers, and welcome you as a client… literally. And depending on the bank and your risk profile, sometimes an in-person meeting can be waived entirely or done via video call. (If you're a GlobalBanks Insider and want help, just fill out a request form from your Insider Dashboard and we'll lay out all the options for you.)
If you're depositing under $1 million, opening an account in Luxembourg online is still possible. But again, it's going to boil down to the bank and banker you choose and your risk profile. We discuss how to do this, along with specific banking options and opening solutions in our Premium Banking Reports located in the GlobalBanks Insider Library.
Generally, if you're depositing enough money and plan on investing, opening an account in Luxembourg online is possible.
Best Bank in Luxembourg for Expats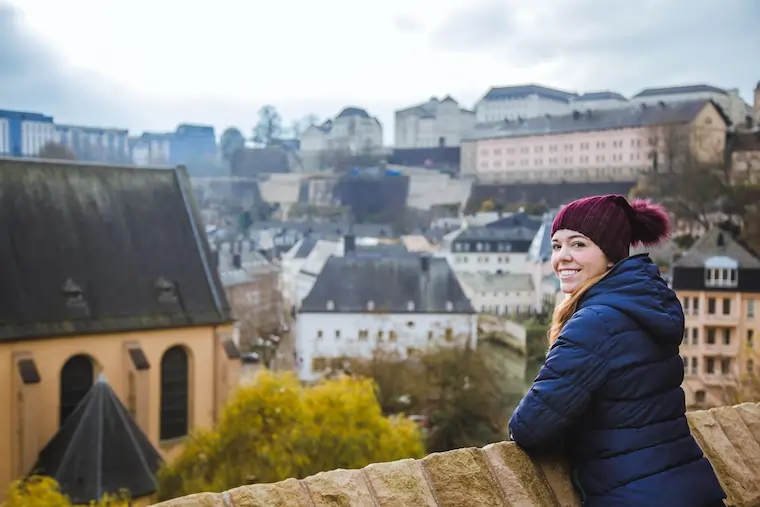 The best banking options for expats in Luxembourg will ultimately depend on what's important to you and what type of account you're opening.
Are you looking for private banking services and asset management? Or do you just want a retail account to receive your salary? Big difference.
Plus, everyone has different priorities. For example…
Are you working in Luxembourg? If so, do you have a proper work contract?
Are you already a resident of Luxembourg? Or planning to become one?
Do you want a retail account for day-to-day transactions and to receive your salary?
On the retail side, the best bank for expats in Luxembourg revolves around ease of opening, fees, service, and maintenance requirements.
For some expats, opening an account online (without visiting Luxembourg) takes precedence over everything. In this case, the bank that allows non-residents to open an account online wins. Unfortunately, for retail banking, most banks will require non-residents to physically come into a branch. But, as always, there are exceptions.
Other times, it's about speed and how "easy" the process of opening an account is. So, expats here are mainly concerned with what documents are required and how long the process takes from start to finish. Does the bank require you to have a formal employment contract, a specific type of work contract, make a certain amount of money, or particular residency status? If your employer is slow with complying documents, you're a freelancer, or you just don't have the right documents, then opening an account might be painfully slow. With this in mind, banks with a less stringent onboarding process might be a fit for you.
Some banks in Luxembourg might require an initial deposit from an existing bank account in a certain country. If you don't have an account in a pre-approved country, your account in Luxembourg won't be activated. So, if you can't meet the pre-existing bank account demands, look elsewhere.
As with everywhere in Europe, EU citizens are going to have an easier time opening retail bank accounts in Luxembourg than non-EU citizens.
So, what's the best bank for expats in Luxembourg?
There are over 130  banks in Luxembourg, but here are a few popular retail options amongst expats employees to start:
Opening a Company Bank Account in Luxembourg
Yes, opening a company bank account in Luxembourg is possible. But, is it realistic? Not for everyone.
While Luxembourg has catered to foreign non-resident companies for decades, the focus is on asset management and private banking services, not transactional business banking.
So, if you are looking for a bank that will be able to support your business with day-to-day transactional banking, you'll find better options elsewhere.
In addition, some banks in Luxembourg have specific client preferences, so bank (and banker) selection is critical. For instance, some banks will only consider EU companies and holding structures, or require local (or regional) substance or ties. Meanwhile, other banks are more open-minded, opening a company bank account in Luxembourg for non-EU companies, offshore companies, and sometimes even trading companies.
Some banks will have strict annual turnover and a required deposit level, while others are looser or have none. For instance, if your company has a high annual turnover, the bank will want to see a higher deposit amount.
Typically a high number of outgoing transactions are discouraged either through specific restrictions (e.g. "only 5 outgoing transfers per month") or high fees.
Difficulties & Challenges of Banking in Luxembourg
Opening an account in Luxembourg isn't always easy. There are stumbling blocks, cultural considerations, and barriers you're going to need to overcome… but with a bit of help (and the right information) these are completely avoidable.
To get started, you need to understand each bank's opening process, preferences, and sensitivities before approaching them. Trying to open an account with $500,000 when the bank actually requires $5 million will end up being a waste of time.
Some people complain that bankers in Luxembourg can be cold, snooty, and make the process of opening an account difficult. The more likely scenario? They just approached the wrong bank, had no direct contacts, an undesirable risk profile, or simply presented themselves as unprofitable (or problematic).
Here are a few challenges that you should consider before applying for a bank account in Luxembourg:
Not all banks will open a non-EU company bank account in Luxembourg
Opening an account can be difficult if you don't know what you're doing
It can be difficult to find out what is actually required to open accounts (including, minimum deposits)
What's considered an acceptable minimum deposit size can vary from banker to banker
Outgoing transfer fees are sometimes high
Restrictions on monthly transaction activity
And banker selection can make or break you
Ready to Open Bank Accounts in Luxembourg?
If you need help sorting out your banking options, are struggling with opening offshore bank accounts, or just aren't sure where to turn, we can help.
If you're ready to take action and start opening international accounts now, you can access GlobalBanks IQ, our dedicated international banking intelligence platform.
GlobalBanks IQ gives you everything you need to start finding and opening accounts for you or your business today.
When you join GlobalBanks IQ, you immediately unlock the GlobalBanks Database of international banks — home to 250+ banks in 50+ countries. 
And, you get access to our library of premium (members-only) reports, including proven account opening strategies, country-specific banking options, and lists of banks for specific client types.
Plus, you unlock our opening checklists, dedicated opening alerts, and much more.
To get started, click here to see if GlobalBanks IQ is the right choice for you to start accessing the benefits of international banking today.
You can also view all of the solutions for opening an account offered by GlobalBanks on our products page.