Have you had an account closed recently? Or, are you concerned that an account is about to be closed? Well, regardless of your current account status, understanding the reasons for account closure can prevent it from happening again. And, by being prepared, you can even ensure you never lose access to your money… even if an account gets closed.
Common Reasons for Account Closure
Common reasons for account closure include unusual transaction activity, not responding to bank requests, accessing bank services from new locations, and engaging in high-risk behavior. Unfortunately, such account closures typically happen without notice. That said, with the correct precautions and clearly communicating with your bank, account closures can be avoided.
But, if you're not upfront with your bank about your expected transactions and account activities, they won't hesitate to close your account if they notice any unusual activity. So, before you open a bank account, answer their questions truthfully, share specific details about your banking activities, and if you engage in a high-risk industry be prepared for the possibility of account closure.
In this article, we'll cover the information you need to know when it comes to understanding the risks and reasons for account closures. We'll also share helpful tips on how you can possibly avoid an unexpected account closure and what questions you should be asking your bank before opening accounts.
But, before diving in, if this is your first time visiting GlobalBanks, don't forget to download your free Non-Resident Banking Starter Guide. It's designed to help non-residents open accounts in top banking hubs around the world.
What Reasons Trigger Account Closure?
Obviously, banks are in the business of making money. And, banks earn money by serving customers, taking deposits, charging fees, and earning a return on the deposits they hold. This is a very simplified version of a bank's business model, but you get the idea.
The point is, it's not in the bank's interest to close customer accounts unless they absolutely need to. So, it should be no surprise that when a bank closes an account, it's usually because they had no other choice.
In most cases, an account closure can be traced back to the account in question surpassing the accepted risk levels set by the bank's compliance department.
But, that isn't always the case…
In some instances, the bank may simply receive an alert to potential risk from an account. And, instead of conducting the necessary due diligence to review the account in question, they simply choose to close the account.
Banks might engage in such immediate account closures if they don't want to spend resources (staff hours) to conduct due diligence. This may also be the case if the bank has already spent too many compliance resources on the account in the past.
The bottom line, while banks may close accounts for a variety of reasons, these reasons are typically related to the perceived risk of the account. Though in some instances, the risk may be balanced against the value of the client.
In all cases though, the risks can originate from different areas, including the account holder, transacting parties, related industries, source of income, related countries, and more.
Additionally, since bank policies are always changing, so is the risk of any given account. So, not only is navigating the reasons for account closures a challenge but so is keeping an account open.
Let's take a closure look at some of the potential reasons for account closures below.
Common Reasons for Account Closures
Sending or receiving money from high-risk countries
Your bank deems transactions to be suspicious
Unusual transaction patterns that do not reflect normal account activity
Failed to submit requested supporting documentation
Suspicious login activity involving multiple locations in a short time frame
Your industry is high-risk according to the banking industry
Unusual third party transactions your bank can't identify
You provided misleading information when opening the account
And more
As you can see, there are multiple reasons for account closure. In fact, a bank has the right to end its relationship with you for any reason at any time. But, by being aware of these potential reasons, you can possibly prevent your account from being closed.
Preventing an Account Closure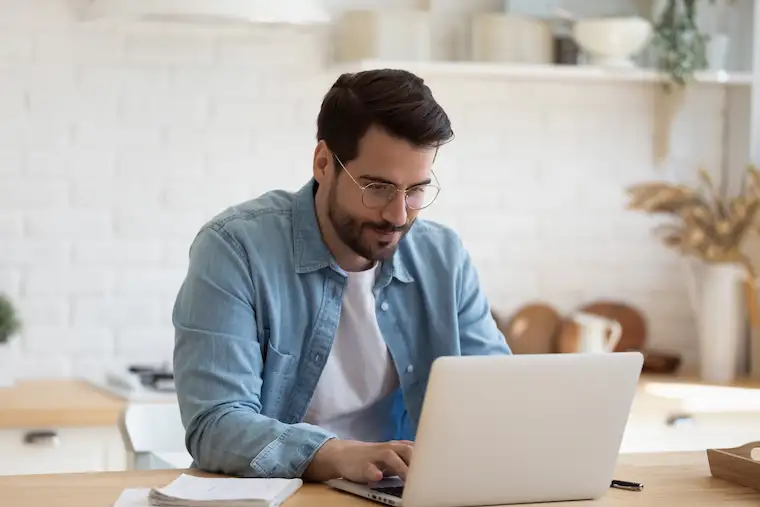 Yes, there are ways to prevent account closures. To start, you can ensure that you only open accounts with banks that match your client profile, deal with the countries you plan to transfer to and from, and openly support your industry.
But, it's not just the bank that you need to consider. Ensuring that you, as a prospective client, can meet the bank's expectations is also important. To this end, we've outlined several questions to consider before you start the process of applying. That way, you can find banks that will have a lower likelihood of closing your accounts in the future.
Important Question to Ask Yourself Before Opening Accounts
Do you send or receive transfers from high-risk jurisdictions?
Do you engage in any high-risk industries (e.g., crypto, gambling, adult entertainment)?
How often will you receive transfers into and out of your account?
Will banks consider your transaction activity irregular?
Do you have all of the necessary documents to open your account?
Is there anything irregular about your client profile?
Have you ever had an account closed on you in the past?
Important Questions to Ask The Bank Before Opening Accounts
Are there any countries that your bank does not associate with?
Does your bank impose transaction limits?
Does your bank accept transfers from third-party platforms (e.g. Wise)?
Are there any industries that your bank does not support?
What information is necessary to support incoming and outgoing transfers?
How will questions be sent by the bank (e.g., email, phone, SMS)?
How long do you have to deliver a response to bank requests before action is taken?
Knowing the answers to these questions can help you identify banks that match your client profile and will have a lower likelihood of closing your accounts in the future.
However, account closures can still happen. And, if you've experienced an account closure in the past, you know how frustrating this can be. So, while it's important to find a bank with a low likelihood of closing your account, it's also crucial that you have a backup plan.
What if Reasons for Account Closures Are Unavoidable?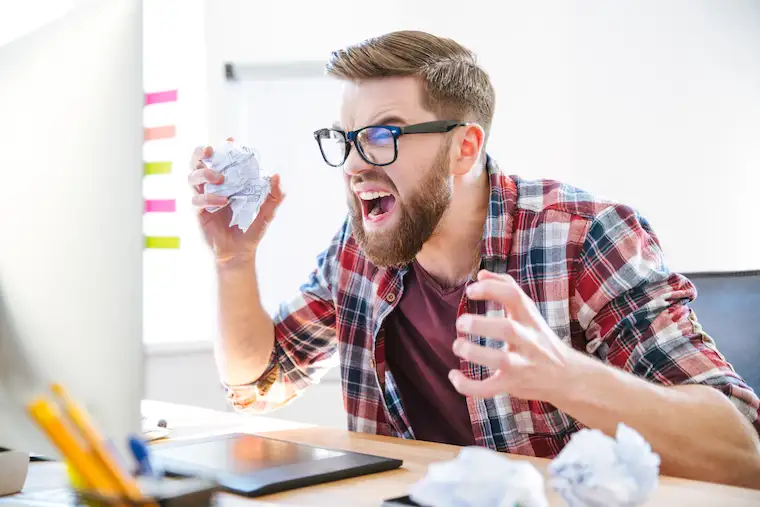 It's important to remember that there is always the risk of an account closure no matter who you are or where you bank. And that requires you to prepare for the possibility of account closure.
What Can You Do if Your Account is Closed?
Well, you can't do much. At least, not in terms of continuing to use the account in question. That's why it's important to have redundancies in place.
In other words, to prepare yourself and your business for the possibility of account closure, you really need to have a backup plan in place. And, when it comes to banking, having a backup plan means opening backup bank accounts that you can access no matter what.
Where Should You Open Back Up Bank Accounts?
In most cases, people choose to open backup bank accounts in different jurisdictions than their primary accounts. That way, if there is ever a change in domestic banking regulations that could impact their status at all banks (e.g., restriction on non-residents or specific citizenships) in the country, all of your accounts would not face closure.
Should You Open Accounts in Your Home Country?
Certain individuals may choose to open backup bank accounts in jurisdictions that are apart from their residency, citizenship, and (in the case of business accounts) operations. This can add an extra layer of security to the account, ensuring that any changes in their status locally would not force an account closure of their backup accounts.
How Can You Decide Where to Open a Backup Account?
Obviously, you can choose which country and bank to deal with on your own by researching the available resources on GlobalBanks.com and elsewhere online. But, if you want help determining suitable options that match your (or your business') unique client profile, you can start now in less than 3 minutes with GlobalBanks Insider.
After joining GlobalBanks Insider, you will receive an invitation to complete an onboarding form that will provide our team with the information needed to help you find and open the best possible backup accounts.
If you're interested in learning more about how to get started with GlobalBanks Insider, click here now.
Additional Ways You Can Avoid Reasons for Account Closure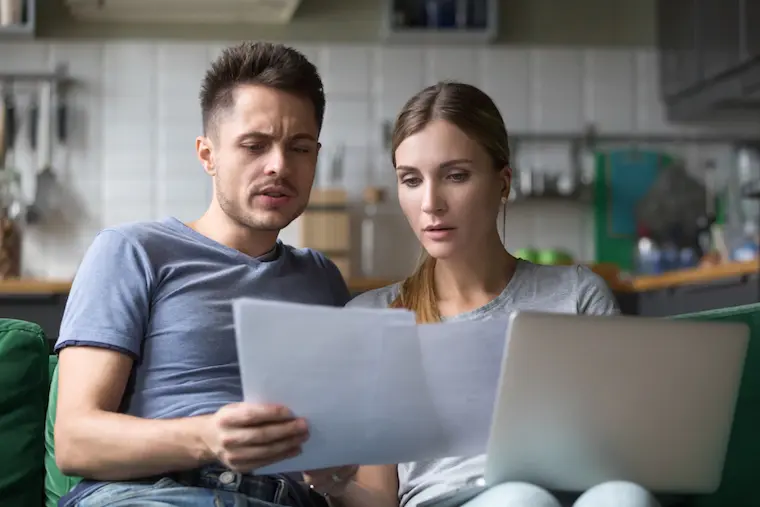 Not everyone is going to go out and immediately open a backup bank account. And, that's okay. After all, if you have a normal (low risk) client profile, the chance of account closure is probably very low.
But, as we've discussed, account closures can happen, even to low-risk clients. So, what can you do to avoid an account closure if you're not ready to open a backup account?
Don't Surprise Your Bank
The old adage "better to beg for forgiveness than ask permission" doesn't really cut it when it comes to banking. Instead, it's important to be upfront with your bank and whenever possible, avoid surprises. This will not only help you create a trusting relationship with your bank and banker, but it could possibly prevent future reasons for account closure.
Explaining Transactions
Whenever possible, advise your bank of any activity that might cause concern for their compliance department. In doing so, you're preparing your banker to answer any questions that may come from compliance.
Accessing Online Banking
If you're planning on taking a trip to another country and plan to access online banking while there, let your bank know. Or, if possible, access your account with a VPN from a recognized location in order to maintain consistency. This can prevent your bank from questioning any out-of-country activity.
Unusual Deposits
If you're expecting a large transfer or any transfer that doesn't match your usual account activity, it's best to let your bank know beforehand. Otherwise, unusual transactions without warning or supporting documentation could be a sufficient reason for account closure.
Conclusion to Reasons for Account Closure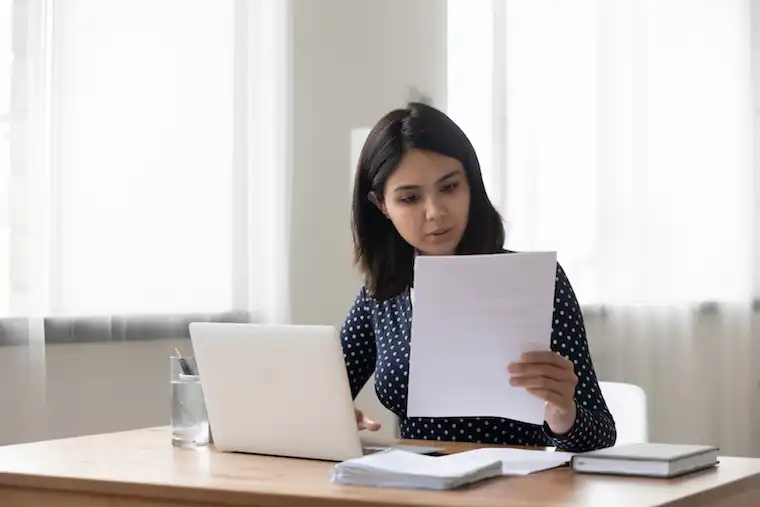 If you want to make sure you don't trigger a reason for account closure, you can obviously follow the steps outlined in this article.
But, if you're looking for a more immediate solution, such as opening backup accounts or opening primary accounts that are unlikely to close, you can start right now with one of our premium services.
Each of our premium services helps non-resident individuals, foreigners, and their businesses open international bank accounts around the world.
So, whether you want to know which banks will accept you, which account opening strategies to use, how to avoid triggering a reason for account closure, or you just don't know where to begin, we can help.
How to Start Protecting Your Accounts Now
You can start by accessing GlobalBanks IQ, our international banking intelligence platform.
GlobalBanks IQ gives you everything you need to start figuring out where you should (and shouldn't) open accounts. 
When you join GlobalBanks IQ, you immediately unlock the GlobalBanks Database of international banks – home to 250+ banks in 50+ countries.
And, you get access to our library of premium (members-only) reports. These include proven account opening strategies, country-specific banking options, and lists of banks for specific client types.
Plus, you unlock our account opening checklists, dedicated account opening alerts, and much more.
To get started, click here to see if GlobalBanks IQ is the right choice for you to start accessing the benefits of international banking today. 
You can also view all of the account opening solutions offered by GlobalBanks on our products page.