Yes it's possible to open offshore bank accounts remotely. In this article we'll explain how you can get started right away. And we'll also share some specific examples of how to open a bank account remotely in some of our favorite banking hubs.
Before getting started, a word of caution: Just because you can open remotely, doesn't mean you should. As you'll see below, remote opening can be expensive. In fact, it's often cheaper (and better) to just buy a flight and open an account in person. Plus, if you're willing to show up in person, you can access much better banks. But more on this below.
If you're set on opening an offshore bank account remotely, your options are going to be significantly more limited than opening in person. This is because banks are increasingly requiring in person meetings to open accounts and non-residents with no ties to the bank's jurisdiction are viewed as higher risk.
If you want to start opening bank accounts remotely as a non-resident, get started with our FREE Non-Resident Banking Starter Guide right now. We'll give you the information you need to find and open accounts, including remote opening options!
Still, it's possible to open remotely. In fact, it's even possible at many of the banks that other "experts" say you can't.
The reason for this is pretty simple: if you don't know where to look, how to approach the bank, or how to ask the right questions, opening remotely will never be an option for you.
Unfortunately, most people don't know how to talk to bankers and never get to the stage in the opening process. Instead, false experts tell them that the only way to open accounts remotely is to pay for a Power of Attorney (POA). Sometimes they cloud this by calling it a consulting service or an introduction. But in most cases, neither the POA or the introduction is necessary.
What you will need to open accounts remotely, however, is a willingness to understand the requirements of specific jurisdictions, the specific banks, and the ability to pay the extra expenses that come with remote opening.
Why Does the Jurisdiction Matter?
If you've been reading our website, you already know that every country has its own set of banking laws, regulations, and areas of sensitivity. And while there is some standardization and similarities across international banking – the account opening process, the requirements, and how remote opening is viewed by each country varies immensely.
So before asking whether a bank will open remotely, you need to know whether a country will even let banks open remotely. This is the first layer of questioning to determine your chances.
For example, in places like the United States, the United Arab Emirates, and Singapore, there are specific laws and regulations that prohibit banks from opening accounts remotely for most people. However, there are special exceptions and loopholes, if you know where to look.
Now, you might be wondering how are Insiders able to open accounts remotely in these countries?
Well, the short answer is they understand that each country and each bank is different and each has their own rules. When you understand the nuances, exceptions, and sensitivities for each bank and each jurisdiction, you can bank just about anywhere and confidently navigate the remote opening with ease.
Again, only in rare instances will a bank require you to use an introducer, lawyer, or service provider. These requirements are either mandated by law, suggested by the country's regulators or international authorities, or self-imposed via the bank's own internal policies – as in the case in Mauritius. Other times, whether or not you "need" an introducer can depend on the banker you talk to you.
If you are interested in opening accounts in countries that genuinely require an intermediary, GlobalBanks can introduce you to vetted, cost-effective service providers that can facilitate the account opening for Insiders.
Why Does the Bank Matter?
The bank you're applying to will greatly influence whether or not you will be able to open an account remotely.
Each bank has their own unique set of policies and practices. And again, while there are many similarities across KYC and AML requirements, each bank still has their own internal quirks that applicants should strive to understand.
When it comes to remote opening, examples of such quirks might include phone interviews, video interviews, certain types of authentication, and even a different set of documents that are considered acceptable.
In addition to the "remote opening considerations," you also need to consider the normal factors that make a bank worth considering. You can read about this in more detail in our article Open an International Bank Account the Smart & Easy Way, where you'll learn how to find a safe, well-managed, and financially sound bank abroad.
In addition to knowing which bank will accept remote applicants, you also need to know which banker will advocate for you. In the GlobalBanks Database, we highlight specific bankers that cater to remote opening and are willing to speak Insiders about opening accounts.
Why is it Difficult to Open Bank Accounts Remotely?
We've already explained many of the reasons why remote opening is becoming more difficult. At its core, remote opening is becoming more difficult because governments, regulators, and multilateral organizations are applying more pressure on banking hubs around the world. They want to stamp out tax evasion, drug trafficking, terrorism, and other crimes.
And pressure is increasing. Thanks to data leaks like the Panama Papers and the Paradise Papers, which showed the world how politicians, celebrities, and criminals leveraged offshore structures to evade authorities.
As a result, there's a war against offshore companies and offshore banking, which has resulted in significantly stricter AML and KYC requirements, clamping down on such previously accepted practices as remote account opening.
Now, smaller countries in remote parts of the world are in trouble. They developed financial centers and have become dependent on the income generated from the offshore industry. Their banking industries (and economies) rely heavily on non-resident deposits, remote bank account opening, and correspondent banks to stay alive. Now, they are being hit by this trend in the worst way possible.
With this in mind, let's take a look at some of the jurisdictions where remote opening is still accepted and why it's still allowed, despite increasing regulations and regulatory scrutiny.
Remote Opening Requirements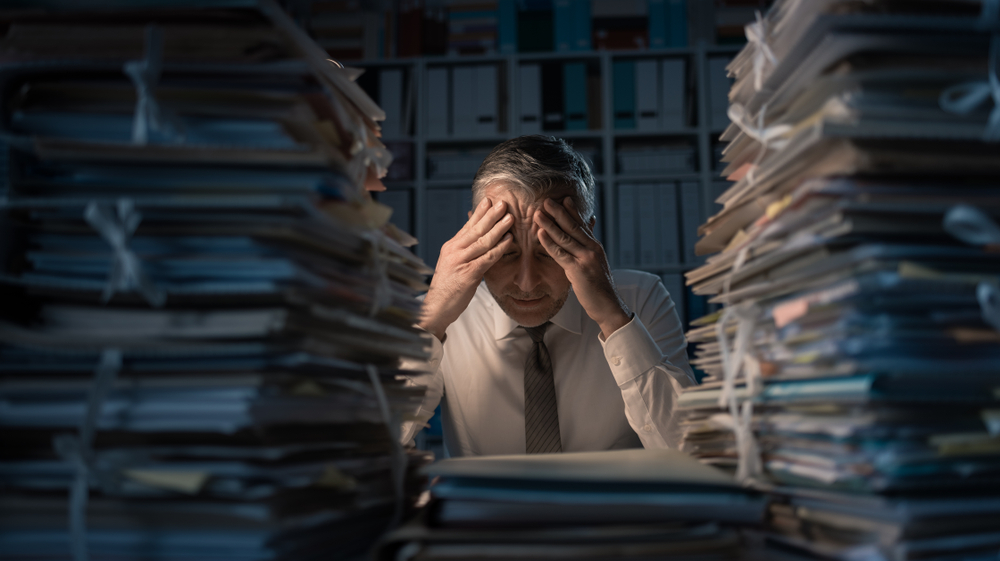 Countries like the Cook Islands, Belize, Mauritius, the Seychelles, and many others have traditionally lent themselves to individuals and companies that are looking to open offshore bank accounts remotely.
In fact, the ability to open remotely has been a major draw in the past. Banks in these countries provided the benefits of offshore banking, such as asset protection and diversification, conveniently and cost-effectively, without the need to travel.
Today, that is changing. With stricter banking laws, increasing regulations, and constant threat of correspondent bank withdrawal, these countries will be unable to compete with other financial centers and attract depositors if they can only accept in person account applications. Realistically, people aren't going to take a 17 hour hour to a far flung South Pacific island just open a bank account at subpar bank.
This crackdown on offshore jurisdictions isn't new. But we are seeing global de-risking efforts intensifying, which challenges correspondent banking relationships for many banks in these countries. You only need to look as far as Belize to understand the impact that this can have on a country's ability to support banking and facilitate client transfers.
Ongoing Challenges With Remote Opening
When opening an account overseas you not only need to consider whether you can open remotely, but you also need to know if you can manage the account remotely.
In other words, you need to be able to maintain the account, keep the account open, access your money, and be able to transfer money both in and out… remotely.
We often see people who open accounts remotely, fund those accounts successfully, and are then told later on that they have to show up in person to "unfreeze" their account, verify their identify, provide an updated version of a passport or residency ID card, or obtain a new debit card.
Similarly, some banks will require you to maintain a local residential or mailing address. Others will require you to maintain a local phone number (sim card) in order to receive instructions or security codes to access online banking, unlock your account, send transfers or deal with security alerts in the future.
If an address or phone number are only required once, you can usually find a fast and affordable one-time solution. But, if you require a mobile phone or address on an ongoing basis to maintain the account, those costs can start to add up.
Be sure to factor these lesser-known expenses into the estimated cost of opening and maintaining the account. These costs can change the economics of opening remotely vs showing up in person.
Non-Resident Banking
Remote bank accounts are almost always synonymous with non-resident banking. And if that's the case, you need to know if a bank will accept non-residents before concerning yourself with opening remotely.
As discussed in previous articles, while still possible, non-resident banking is becoming more difficult. Determining which banks will accept non-residents will immediately cut down on the options that are available to you. So start here.
Additionally, non-resident vs resident banking have different account opening requirements. Each comes with a different set of account opening requirements, different documents that you'll need to provide, and different hoops to jump through. And not surprisingly, the paperwork and KYC process is going to be more intense for non-residents.
Also keep in mind that it's increasingly common for banks to request proof of fiscal residence (a.k.a tax residency). In other words, the bank may want to see proof that you pay taxes somewhere, even if you are a non-resident in their country. So, be prepared to demonstrate that you are a tax (fiscal) resident somewhere.
In certain instances, having the wrong residency (or citizenship) can blacklist you from being able to open accounts remotely. Other common consequences of having an undesirable residency can be increased paperwork, higher fees, or a significant increase in the amount needed for the initial deposit or minimum balance.
How to Open Offshore Bank Accounts Remotely
Below is a specific example of how yo open an offshore bank account remotely as a non-resident.
Let's use Panama as an example:
Many people would say opening a bank account remotely in Panama as a non-resident is impossible. But, if you know the right banks, branches, bankers and have the right strategies going in, you can do it. It's not easy, but it's still possible.
But in order to open remotely as a non-resident, you will be required to provide authenticated documents. These will include your proof of address, citizenship, and income. Typically, you will also need to provide bank statements, your tax ID number, and a few other items. As mentioned above, in certain instances, some banks will require additional proof supporting your tax residency.
Remember, now that CRS is in full swing, your bank will automatically share information with your country of residency. If you want to confirm whether or not you have residency or bank in a CRS country (you probably do), you can check the full list of participating countries right here in our recent article about CRS countries.
Costs of Remote Opening
Before you open a bank account remotely, estimate the costs. The cost of remote opening is going to depend on where you're opening. It will also depend on the specific documents the bank needs you to provide. And of course, your ability to acquire those documents. Additionally, the bank's required authentication procedure and other demands will impact the price.
These costs are going to include authentication, local services, and bank fees. If you are applying to certain banks in Mauritius, you'll also need to work with an introducer (that is licensed in Mauritius) to facilitate your application.
Here's what these costs can look like…
Local expenses
Address: $20 to $50 (one-time or monthly, depending on the bank)
Local phone: $5 to $15 (one-time or monthly, depending on the bank)
Service providers: $500 to $2,000
Authenticating personal documents: $150 to $300
Business documents: $350 to $1,000
Registered mail: $50 – $100
Bank related fees
Account opening fee: $0 – $800
Monthly account fee: $0 – $50
To summarize, the raw cost of opening a personal account remotely can range from $725 on the low end to $3,315 on the high end. And opening a business bank account remotely can cost even more, between $1,075 and $4,315.
Keep in mind that these are only rough estimates. For a more accurate estimate, you'll first need to decide which bank to apply to and then determine the cost of their requirements.
One last (very important) consideration: When calculating the cost of remote account opening, consider the cost of denial. 
If the bank rejects your application, you could be out $1000+. What's worse, is you will have to go through the opening process all over again (at a different bank). That means you could end up having to pay all of these costs twice. So, be careful.
Alternatively, given the potential costs, you might want to consider skipping remote opening altogether and open an account in person instead. This will increase your chances and provide many more options to choose from.
How to Open Bank Accounts Remotely in Specific Countries
In the following sections, we're going to discuss four popular banking hubs and look at how you can open offshore bank accounts remotely with GlobalBanks Insider.
How to Open Offshore Bank Accounts Remotely in Georgia
Georgia is one of the most popular banking hubs among digital nomads. It has also gained interest with internationalization experts and people searching for non-CRS banking solutions.
While we don't support anyone avoiding CRS, we do recommend Georgia as a destination for other reasons. Especially if you are desperate, don't have a lot of money, or having difficulty opening bank accounts in more established banking hubs in Europe, Asia, or the Americas.
Georgian banks are relatively stable and have better financials than many of their peers. Yet they still offer much better interest rates on fixed deposits than most banks in the developed world. In other words, Georgia is a banking destination that is accessible. But it also comes with a lot of the fundamentals that you should look for in a decent banking jurisdiction.
Yesterday we published a detailed overview of how to open an offshore bank account remotely in Georgia. If you are interested in opening an account in Georgia, we recommend that you read this before applying.
If you want more specific strategies and recommendations about opening an account in Georgia remotely, join GlobalBanks Insider and access our Georgia Non-Resident Banking Report and the GlobalBanks Database.
How to Open Offshore Bank Accounts Remotely in Singapore
Opening a bank account remotely in Singapore is rarely talked about and incredibly difficult. But, for those in the know, who have the right information and know which banks to target, it's still possible.
Our analysts constantly monitor the Singapore banking sector to find the latest account opening quirks and most interesting opportunities. We talk to bankers, dig through paperwork, and analyze account opening failures and successes.
We analyze the latest account opening requirements across banks. This allows us to identify special exceptions and usefull loopholes. It also highlights time-saving hacks and the most effective opportunities.
If you're already a GlobalBanks Insider, you can access the latest strategies to open bank accounts remotely in Singapore in the Intelligence Reports section of the members' area. If you're not an Insider yet, you'll get immediate access to the Singapore Banking Report when you sign up here.
How to Open Offshore Bank Accounts Remotely in Mauritius
Mauritius is one of the few places in the world where some banks actually require you to use an introducer. But even here, there is a lot of false information and rumors about how to go about applying remotely.
As an island with limited resources, Mauritius is trying to grow its economy. And, one of the ways that Mauritius can stimulate its economy is through the financial sector. Therefore, by requiring non-residents and foreign companies to use intermediaries licensed in Mauritius to open bank accounts they can further support the domestic financial services sector.
If you want to open an account direct, you need to apply with the right banks. And if possible, you need to contact the right bankers and use the right account opening strategies. This is especially true if you want to open an account without the help of an introducer.
If you want access to exactly that information, you can get it instantly when you sign up to GlobalBanks Insider. Our team has already compiled all of the account opening information you need to open accounts remotely in Mauritius. If you are not yet an Insider, you can get immediate access to our Mauritius Banking Report when you join here.
How to Open Offshore Bank Accounts Remotely in Panama
Opening bank accounts remotely in Panama used to be incredibly common many years ago.
But, in 2016, the Panama Papers scandal hit and every international authority and regulator had their eyes on Panama.
Since then, account opening has become much more difficult. Panamanian banks beefed up their compliance procedures at an alarming rate. At the same time, they got picky about the customers they would accept. In fact, many of the compliance standards in Panama are beyond the most stringent requirements elsewhere. They even surpass what you will find in other world-class jurisdictions.
Panama's "tough compliance" approach was designed, at least outwardly, to enhance Panama's image as a "good" jurisdiction. This was needed especially in the eyes of international regulators and keep their correspondent banking relationships intact. So far, it's working.
Compliance headaches and paperwork hassles aside, Panama is still a good place to bank. Despite the increased attention that banks in Panama have received, it's still possible to open an offshore bank account remotely. This is in spite of the increased regulatory challenges that banks everywhere have had to overcome. But you need the right information and need to know what you're doing.
To learn more, Insiders can access the Panama Offshore Banking Report in the Intelligence Reports section of the website. If you're not yet an Insider, you can get access when you subscribe to GlobalBanks Insider here.
What Does This Mean for You?
Remote opening options do exist today. But, these are going to become more challenging and more expensive to access. We anticipate that remote opening opportunities will all but disappear over the next decade as regulations continue to increase.
If your priority is an offshore bank account at a decent bank in 2020, remote opening isn't the best option.
Yes, remote opening is still possible. But, remember, you'll have more banking options available to you if you just show up in person. And in addition to more options, your chances of success will be higher. Not to mention your costs will be the same, maybe even lower.
Before making a decision, consider the costs associated with remote opening. Do the math for yourself. Then, compare that to what you would otherwise spend if you traveled to a bank in a better destination.
Ready to Get Started?
If you're ready to take action and start opening international accounts now, you can access GlobalBanks IQ, our dedicated international banking intelligence platform.
GlobalBanks IQ gives you everything you need to start finding and opening accounts for you or your business today.
When you join GlobalBanks IQ, you immediately unlock the GlobalBanks Database of international banks — home to 250+ banks in 50+ countries. 
And, you get access to our library of premium (members-only) reports, including proven account opening strategies, country-specific banking options, and lists of banks for specific client types.
Plus, you unlock our account opening checklists, dedicated account opening alerts, and much more. 
To get started, click here to see if GlobalBanks IQ is the right choice for you to start accessing the benefits of international banking today.
You can also view all of the account opening solutions offered by GlobalBanks on our products page.