In this article, we will explore remote account opening. This includes the strategies you can use to open accounts with top banks around the world and major red flags you need to avoid.
But first, let's make sure we're all on the same page…
What is Remote Account Opening?
Remote account opening is the act of opening a bank account at a bank without physically showing up in person. There are several remote account opening methods you can use, including online applications, virtual meetings, alternate locations, and more. We will explain these remote opening strategies in further detail below.
Now, be warned, remote account opening is not nearly as easy as it used to be. In fact, opening accounts remotely is a serious challenge for most people and businesses.
That's why this article will discuss which strategies you should use, common mistakes that trip up applications, and how anyone can get started with remote account opening today.
---
KEY TAKEAWAYS
Not all banks offer remote account opening to non-resident applicants
Not all banking jurisdictions allow remote opening
There are some red flags and warning signs you need to consider before opening accounts remotely
There are several remote account opening methods non-residents can choose from
---
If this is your first time visiting GlobalBanks, don't forget to download your free copy of the Non-Resident Banking Starter Guide. It provides even more details on how to prepare for remote account opening in top jurisdictions around the world.
So why has remote opening become so difficult?
Banking laws, compliance rules, AML & KYC procedures, and bank reporting obligations are the strictest they've ever been in history. And, they're only going to get more intense as time goes on.
And, the new rules have severely impaired the ease and availability of remote account opening at banks around the world. In other words, remote account opening opportunities at top-notch banks aren't easy to find…because for most banks today, remote opening for certain groups is a huge compliance risk.
Feel free to use the table of contents to jump ahead to the sections most relevant to you.
Table of Contents
Choosing Banks for Remote Bank Account Opening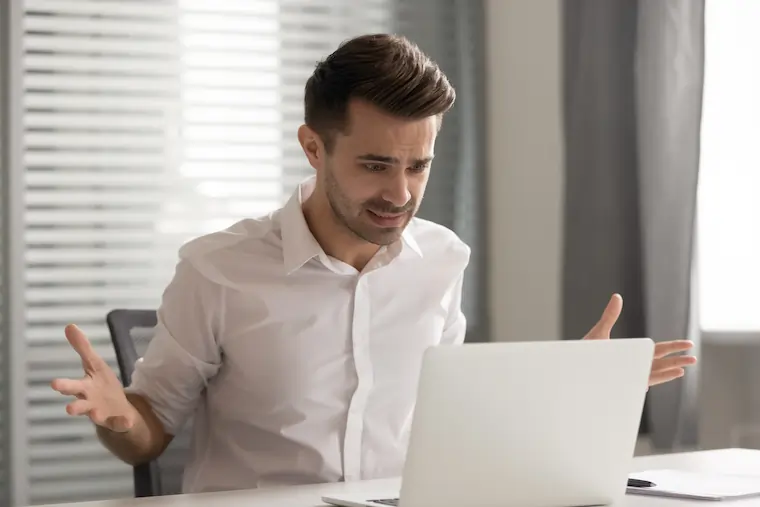 When it comes to choosing international banks for remote account opening, there are a few things to consider.
Of course, the basic qualifiers you should look for when selecting a bank (for in-person or remote opening) still apply. But, we won't discuss those here since we've covered them in previous articles. For a quick primer on bank selection, check out our offshore banking guide here.
Now, let's look at some of the more unique characteristics that ultimately dictate whether or not a particular bank will open accounts for you remotely, such as…
1. Domestic Banking Regulations
Choosing a bank for remote account opening starts with knowing whether or not you are legally allowed to open accounts remotely in a given country. After all, each country has different banking regulations. And, those regulations will dictate whether or not it's even possible for a bank to accept remote applications.
Due to recent developments around the world (e.g. pandemic), we're seeing laws, banking regulations, and onboarding procedures change. In fact, several important banking jurisdictions that previously forbid remote account opening have recently modified their policies, allowing banks to accept remote applications for the first time in years.
That said, make sure you find the best countries with supportive banking regulations and the specific banks that allow for remote onboarding before you spend time or money pursuing remote account opening.
2. Internal Bank Policies
The next consideration is whether or not the specific bank itself allows remote account opening. Even though a country or local banking regulations might not strictly prohibit remote account opening, banks there can make up their own policies. And, some banks will err on the side of caution and create internal bank-wide policies prohibiting remote account opening.
Banks may prohibit remote account opening for a number of reasons, such as: reducing compliance expenses associated with identity verification, minimizing risk, and eliminating the chance of having an unsavory client slip through. Alternatively, the bank might be solely focused on the domestic market, there's no need to have risky remote account opening options available for high-risk applicants or non-residents.
Reduce the cost of compliance & identity verification
Minimize risk
Discourage unsavory clients from applying
Avoid upsetting regulators & international authorities
Whatever the case, if your goal is to open accounts remotely, choose banks with internal policies and local laws that allow for remote account opening before applying for an account.
3. Experiences of Similar Clients
Next, and likely the most important, is knowing the experiences of other clients just like you. For example, even if a bank operates in a country where remote account opening is possible, and the bank itself allows remote applications, it doesn't mean the bank will let you apply remotely.
Not surprisingly, banks deny applications for a wide range of reasons. And while it may be difficult to pin down the exact reasons why certain applicants are rejected, it's still entirely possible to draw parallels between similar client types and risk profiles. That's why it's important to know the account opening experiences of similar clients at banks where you're opening accounts.
This becomes even more important when you are interested in remote account opening. Knowing what others experienced is invaluable. What additional requirements they had, the additional documents they had to provide (and at what stage), what answers triggered enhanced due diligence, who wasn't able to apply remotely and forced to physically come into the bank.
Bottom-line, knowing what your peers experienced, or clients with the same (or similar) risk profile experienced, can tell you what specific challenges you'll face, what the "extra" requirements might be, where the hidden stumbling blocks are, and ultimately what your chances of success will look like at that bank.
How to Find Useful & Accurate Information
So, how do you find accurate information about remote account opening? Well, analyzing bank policies, past opening data, and peer experiences that will actually help you open accounts remotely would be both time-consuming and nearly impossible for a single person to handle.
Fortunately, there's an easier way. If you become a GlobalBanks Insider, you'll get access to actionable information and much more through our banking intelligence reports, the GlobalBanks database, and direct support from our team.
In other words, you'll get all the information, tools, and support you need to find banks and open accounts remotely.
Remote Account Opening Red Flags & Warning Signs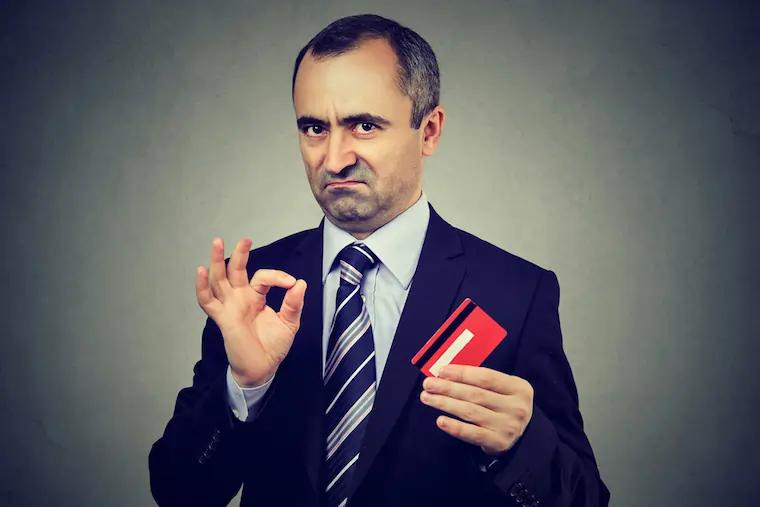 In addition to knowing which banks will accept you (or your business), you also need to know which specific banks are financially sound, well managed, and less prone to operational hiccups. In other words, banks that are actually worth your time and money.
With this in mind, let's take a look at some of the red flags to be aware of when considering remote account opening. Sadly, these often go unnoticed, overlooked, or ignored. And, ignoring the warning signs is an expensive mistake and can lead to problems down the road.
Low-quality banks
Extortionate fees
Poor customer support
Understaffed, underfunded, or lax compliance departments
Erratic account freezes & termination
Unpredictable correspondent bank relationships
Now, the presence of one (or several) red flags below does not mean you should skip over a bank completely. But, when red flags appear, it's best to take a closer look and examine if that bank is likely to meet your expectations for quality, stability, safety, and convenience.
Here are some common red flags to watch for when pursuing remote account opening:
1. Non-Existent (or Weak) Identity Verification Requirements
Make sure the bank you're choosing follows proper customer due diligence (CDD) procedures when assessing applicants and onboarding new customers. If the bank isn't properly verifying the identity of its customers and isn't asking for standard documentation, then something is usually off. Often, this is a sign of poor compliance or a bank that is desperate for cash.
These days, banks with poor compliance attract scrutiny from regulators, international authorities, and correspondent banks. And, this can lead to investigations by authorities, unpredictable waves of account freezes & termination for certain client types, and even bank closures. Some examples from recent years include ABLV in Latvia, BPA in Andorra, Caledonian in Cayman, Versobank in Estonia, and FBME in Cyprus and Tanzania.
And while many customers get their money back (eventually), some don't. And, it's important to remember that banks with unpredictable freezes, termination, and account restrictions can leave you financially stranded and cut off from your money for long periods of time.
2. High Fees for Opening and Maintaining Accounts
Thanks to international competition in the banking industry, most people can now access decent banks with reasonable fee structures. But unfortunately, many people still get fooled into opening accounts with banks that charge extortionate fees. When Considering banks that charge abnormally high fees for application submission, to conduct basic initial due diligence, or for account opening open, you may want to think twice before applying.
3. Banks Catering to High-Risk Businesses or Individuals
If you're involved in a high-risk industry, this red flag won't apply to you. In fact, you're probably looking for banks that are familiar with and regularly onboard high-risk clients.  But, if you're not involved in a high-risk industry, you may be better off avoiding smaller banks that are known for taking on high-risk clientele. Banks that derive a significant portion of their business from high-risk clients often attract scrutiny from authorities and this can negatively impact your accounts. These banks are often small, based in lower-quality jurisdictions, and charge higher fees.
4. Require You to Hire Local "Introducers"
Yes, this is a common approach for remote account opening. But, in the majority of cases, it's a useless service that doesn't serve client interest. Instead, it exists to put your money into the pockets of local service providers. In almost all cases, if you can open a bank account remotely through an introducer, you will be able to do so on your own. If a bank requires an introducer, this usually means that they don't have your best interests at heart. In other words, you'll be better off banking elsewhere.
5. Require You to Hire Local "Managers" or "Directors"
In some countries, appointing a local manager, representative, or director is required to open a bank account. In fact, it's not uncommon for introducers to say they can help you open accounts and then just require you to appoint as a manager or nominee director of your company. But, the major disadvantage of this approach is three-fold: 1) you give a third party control over your bank account, 2) your business now runs the risk of incurring local tax liability (US LLC, UK LLP, etc), and 3) it's pricey. Plus, if you ever want to add yourself as a signatory on the account, you'll need to go through the same due diligence procedures and show up in person anyway. So, many people find that hiring a local representative, manager, or director is too costly and not worth the headache.  That said, some may prefer to simply find a different bank.
Bonus: Other Important Considerations
The above list is not exhaustive. In fact, there are several other red flags and obstacles to watch out for when attempting remote account opening. Instead, think of the above as a quick primer to help you think through your own remote account opening strategy and options.
That said, you also need to be on the lookout for bank-specific warning signs and danger signals before opening accounts with a new bank. Some examples include:
Poor financial health via liquidity and solvency ratios
High-risk business activities (low-quality lending, toxic investments)
Located in high-risk jurisdictions
Located in jurisdictions that are on FATF black or grey list or the EU non-cooperative jurisdictions list
Banks that are infamous for having horrible customer support
Banks with online banking restrictions, operational inefficiencies, that are known for having accounts that are difficult to manage remotely
Remote Account Opening Methods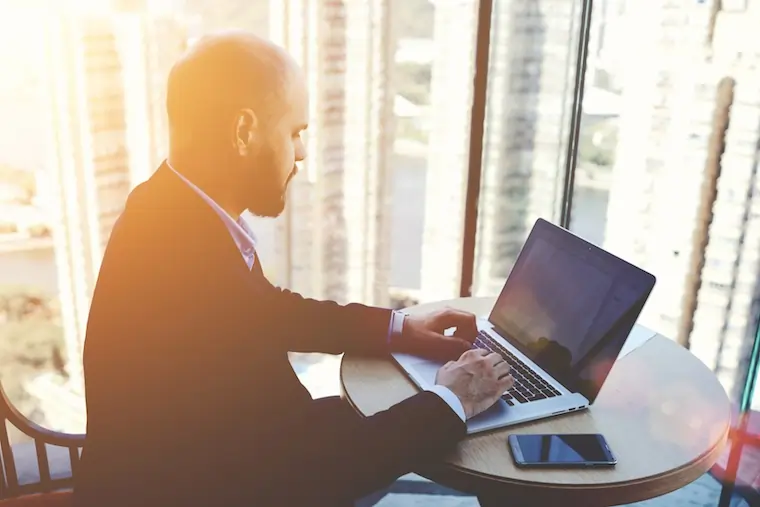 Okay, now that we've covered which red flags to watch out for, let's discuss a few of the more basic remote account opening strategies.
As mentioned, there are several methods and strategies you can use for remote account opening. But knowing which ones will work best for you ultimately depends on your risk profile. Of course, it also depends on your deposit amount, where you're trying to open accounts, and several other key factors.
In this section, we'll cover four common methods that people use when attempting remote account opening. If you have questions about other remote account opening strategies, please get in touch here or chat with us below.
Of course, if you're a GlobalBanks Insider and want to understand your banking options and which specific account opening strategies will work best for you, just message our team and we'd be happy to help you.
Remote Account Opening Option #1: Online Applications
When most people think of remote account opening, this is the method that they have in mind.
When opening an account remotely via an online application, you're confirming your identity, personal information, providing all supporting documents, and meeting the bank's KYC and AML requirements online, through the bank's website.
What most applicants don't realize is that just because a bank allows remote account opening for some groups, doesn't mean it's possible for everyone.
Sure, a bank might let you submit your application online. But, it's what happens after that submission that matters. For example, it's not uncommon for undesirable applicants to be rejected immediately. Or, they may be informed that they'll need to visit the bank in person to resubmit their application.
Remote account opening is traditionally most difficult for non-residents with limited ties to the country.
Remote Account Opening Option #2: Alternative Locations
While this isn't a fully remote account opening option, it can save time and money. This is especially true if your desired bank has operations in other locations.
Of course, you'll still have to go through the same onboarding process that you'd undergo if you visited your desired branch in-person. But, at least by taking this approach, you can reduce the overall time and cost of account opening.
Remote Account Opening Option #3: Remote Meetings
This approach involves meeting bankers at mutually agreed-upon locations, often in major cities or even at your home. This option is typically reserved for clients interested in private banking who intend to make large deposits and invest. However, we've also been able to arrange these opportunities for GlobalBanks Insiders for smaller amounts in remote locations as well.
Clients interested in this approach to remote account opening are usually asked to deposit low seven-figure amounts at mid-tier private banks. However, if you're interested in accessing more established private banks, you'll need to deposit moderate to high seven-figures.
Remote Account Opening Option #4: Virtual Meetings
Virtual meetings are a cost-effective way to open corporate, personal, and private bank accounts. However, in order to use this method for remote account opening, you need to know which banks have allowed virtual meetings for onboarding. This will need to be integrated into the bank's compliance process. Not surprisingly, not all banks allow this and some only allow it for certain types of clients in special circumstances.
Successful Remote Account Opening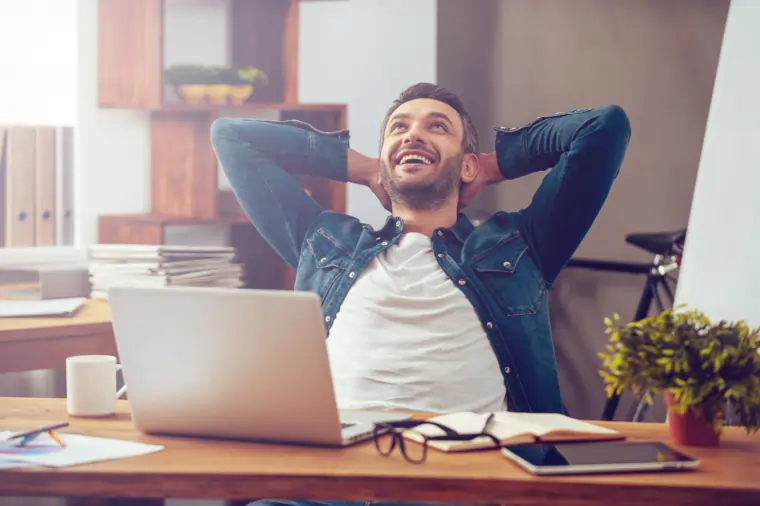 To successfully open an account remotely, you need information you can trust. That means knowing which combination of account opening strategies will actually work for you. Plus, which banks (and bankers) to contact. And, which banks have internal policies that actually allow for remote opening for your client profile.
Thanks to our team's expertise, extensive network of banks and bankers, and advanced knowledge of which banks are best positioned to help specific client types, we help GlobalBanks Insiders open accounts remotely every day.
But equally important, GlobalBanks members don't waste time applying to banks that don't meet their objectives.
In other words, they focus on applying to banks that match their client profile, risk tolerance, and actually value them (or their business) as prospective clients.
Ready to Start Opening Accounts Remotely?
If you're ready to get started with remote account opening, you can obviously use the information that we have shared in this article.
But, if you want to know which banks will actually allow you to open remotely and which account opening strategies you should consider for your client profile, we can help.
If you're ready to take action and start opening international accounts now, you can access GlobalBanks IQ, our dedicated international banking intelligence platform.
GlobalBanks IQ gives you everything you need to start finding and opening accounts for you or your business today.
When you join GlobalBanks IQ, you immediately unlock the GlobalBanks Database of international banks — home to 250+ banks in 50+ countries. 
And, you get access to our library of premium (members-only) reports. These include proven account opening strategies, country-specific banking options, and lists of banks for specific client types.
Plus, you unlock our account opening checklists, dedicated account opening alerts, and much more.
To get started, click here to see if GlobalBanks IQ is the right choice for you to start accessing the benefits of international banking today.
You can also view all of the account opening solutions offered by GlobalBanks on our products page.