If you're looking for the best bank for a BVI company, then you've already stumbled upon one of the greatest secrets in the offshore industry…
BVI companies are like Delaware Corps but on steroids.
They pay nothing in taxes. They're easy to run. And there's no special reporting or annual audits.
Plus, there's the added benefit of privacy: the owner's name isn't splashed all over the internet or a public registry.
In short, BVI companies are an excellent tool for business and wealth building. That's why there are 750,000 of them.
But there's a snag: banks don't want to open accounts for them…
So, where can you open a corporate bank account offshore for your BVI company?
Account opening is a serious problem. And many people are getting frustrated. They're getting stuck with BVI companies that they can't open bank accounts for.
And, what good is a BVI company that can't open a bank account? It's useless.
It's a similar trend that we've noticed in other jurisdictions as well, such as Hong Kong, Labuan, and Belize. In fact, even if you buy a company and a bank account together, keeping the account open (if you actually get one in the first place) can be extremely challenging. A common example of this is Seychelles company formation with a bank account, which in many instances is a difficult structure to bank.
In this article, we'll show you how to find financial institutions for BVI companies. We'll do this by uncovering some of the challenges, the strategies, and the tools you can use to open bank accounts today.
---
KEY TAKEAWAYS
Opening bank accounts for BVI companies does not come easy
There are many reasons why foreign business owners fail to open bank accounts for BVI companies
There are several strategies to consider when opening a bank account for a British Virgin Islands company
A structured BVI company is useless without a bank account
---
Do You Want to Explore All Your Offshore Banking Options?
Feel free to use the table of contents to jump ahead to the sections most relevant to you.
Table of Contents
Challenges to Finding the Best Bank for a BVI Company
These days, opening a bank account for a BVI company is difficult. Some call it bureaucratic torture.
Long, invasive applications. Never-ending requests for supporting documents. Constant rejection.
Plus, if you don't have the right information or don't know what you're doing, it can get painfully expensive–all in, it can cost over US $2,000 just to submit one application.
But, it doesn't have to be that way. In fact, we help our GlobalBanks members, open bank accounts for BVI companies all the time–that's one of the benefits of being a GlobalBanks IQ member.
Before rushing to open a bank account for your BVI company, it's important to understand the challenges and pitfalls that can ruin your chances of opening an account.
You're Targeting the Wrong Banks
This is one of the most common reasons why people fail. They apply for bank accounts at financial institutions that don't even accept BVI companies as clients.
But if you work with a service provider, they won't tell you if that's the case. Even if they know for a fact that a bank doesn't accept BVI companies, they'll leave you in the dark. And bankers can't help you, they can only tell you "you've been rejected" once the bank account is submitted.
With so much inaccurate information splashed all over the internet, it's hard to know what's real and what's not.
One option that might be worth considering is to open a Singapore offshore company bank account. This is because some banks in Singapore are known for accepting BVI companies.
You're Opening For a New Company
You just created a BVI company, aren't doing business yet, and don't have any customers. The problem? The bank wants proof that your business is real and has legitimate sources of income.
Banks don't want unprofitable clients with no proof of business or income. Banks need to make money. Plus, it's a waste of bank resources to do due diligence on clients who aren't going to generate fees, take out loans, or invest in products.
Your Company is a Holding Corp
You create a holding company. It invests in other businesses. This isn't a problem for the bank. But it can be a costly problem for you.
Most banks want to see consolidated financials (aka financial statements for every business or investment that your holding company owns) before opening a bank account.
In many cases, consolidated financials need to be audited. Unless you already have this prepared, costs can skyrocket quickly. And if you can't afford it, you're out of luck.
Your Company is Service Based
You're a freelancer, consultant, or marketing guru with a few clients. You create a BVI company to bill your clients and reduce taxes since your business is location-independent.
The problem? You're providing "services."
And, while it might seem crazy at first, banks sometimes view offshore companies providing "services" as high-risk since they're a favorite tool for money launderers and illicit cash.
After all, it's hard for banks to tell if you're actually providing real services or not. The problem (and what banks are afraid of) is companies that say they have a "consulting business," don't provide any actual services, and collect illicit cash.
How to Find & Open a Business Bank Account for a BVI Company?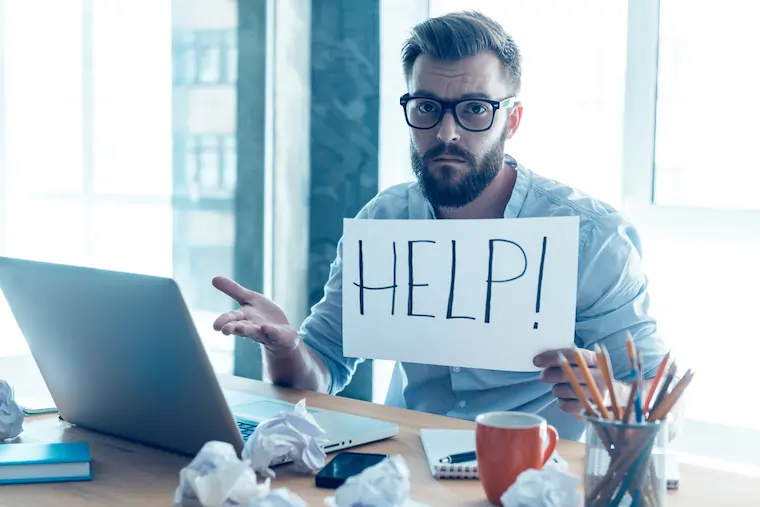 There are several strategies you can use to find the best banks for BVI companies. We'll list a few of them below.
Your approach will depend on your personal details, your company particulars, what your business actually does, how strong your documentation is, and how much money you have.
We detail why these variables matter and how you can use them to your advantage in our premium report called, "How to Open Bank Accounts for Offshore Companies."
For now, here are some strategies and methods you can use to identify the right offshore banks for BVI companies…
Banks Willing to Accommodate BVI Companies
Find a bank that has confirmed that they're willing and able to open accounts for BVI companies. But doing that is easier said than done.
To do this, you'll need to contact the bank, track down an experienced banker, have a candid conversation, convince them that you're worth talking to, and ask them if they're really able to open accounts for offshore companies.
This is tough because at many banks you'll be stuck with a customer service rep and won't be able to get through to a banker. In other words, you're getting answers from someone who doesn't really know the answer.
Even if you do get through to a banker, most won't give you a direct answer. Why? Because most people don't know to talk to bankers and ask the right questions without red-flagging themselves.
Banks Where a British Virgin Islands Company Successfully Opened Accounts
The approach here is to find banks that other BVI companies have already successfully opened at and then open there.
In this scenario, there's no need to ask the bank if they accept BVI companies– you already have confirmation that they do.
How? Based on raw data, account experiences, and reviews from your peers. If you know what others have done, which specific banks they had success at, and what their client profiles were–that's a treasure trove of data that you can use for your benefit.
Whatever gibberish service providers tell you is useless. Raw data from real people trumps everything.
Knowing where BVI companies are having success, what their client profiles look like, and what they really had to do to open an account offshore is the best source of intelligence you can get for account opening.
Banks that Accept UBOs With Your Nationality & Background
One of the most important considerations when opening bank accounts for offshore companies is the owner. In this case, you.
Look for banks that already accept offshore companies owned by people like you. That means your nationality, residency, professional background, and business type.
There might be banks out there that already cater to your specific client profile. Find that bank, and you're golden.
Banks That Accept High-Risk Nationalities
Banks that accept people from high-risk countries or certain regions have seen everything–especially exotic structures and offshore companies.
For example, banks that cater to Russians or the CEE market tend to also deal with offshore companies. Why? Because their client base has a deep-rooted cultural affinity for BVI companies and has used them for decades.
Odds are, if a bank is dealing with Russian or CEE clients, they're dealing with BVI companies. Offshore companies come with the territory.
There are countless numbers of banking quirks like this. This is just one example.
The point is, banks that cater to certain nationalities may be more willing to accept BVI companies.
How to Unlock Banking for a British Virgin Islands Company?
If you already have a BVI company and are struggling with opening a bank account offshore, you know how difficult it can get.
It's frustrating. You just paid US $1,500+ to create a BVI company. But the structure is useless if you can't open a bank account.
Worse and even more stressful is that your business is in limbo. Clients can't pay you. You can't set up payment processing and can't sell stuff online. You can't accept payments from customers. Your business is on hold until you get an account open.
Plus, there are added cost pressures. If you fail to get a bank account open–things get more expensive. For example, you'll have to pay to close the BVI company (around US $1,000), incorporate (again) somewhere else, and go through the process all over again…
If you're stuck and can't open an account–there's still hope.
Unlock the Best Bank for a BVI Company Now
In our new report How to Open Bank Accounts for Offshore Companies, we help you find a bank that is suitable for a BVI company, along with all other offshore companies.
We do this by sharing the specific banks, the most successful account opening strategies, the unspoken rules, and the lesser-known account opening requirements an offshore company needs to be aware of.
Here's a glimpse of what you'll get in this report…
The 5 critical reasons why BVI companies can't open offshore accounts and the step-by-step solutions to overcome them instantly (Page 6)
8 factors you must understand before opening an account for your BVI company & the rock-solid plan to fix each of them (Page 10)
The special "relationship secret" that will help you open accounts faster than any other strategy (Page 25)
How to identify traits that your company already has to effortlessly unlock bank accounts offshore with world-class banks in 11 countries (Page 27)
Our list of more than 20 rock-solid banks (in good countries) that will accept offshore & BVI companies right now (Page 33)
And much, much, more…
Frequently Asked Questions
Below are a few of the most common questions we receive from people exploring the best bank for BVI company. If you have further questions about online offshore banking, don't hesitate to contact us directly.
Which Bank Account is Best for BVI Company?
The best bank account for a BVI company is the one that can be opened with the highest quality bank possible. In other words, it will depend on your personal details, your company particulars, what your business actually does, how strong your documentation is, and how much money your company is able and willing to deposit.
How Do I Get a Bank Account For My BVI Company?
To get a bank account for your BVI company, you will need to provide certified copies of identification for all shareholders and directors, a description of business activities, company financial statements, supporting documents, and a qualifying deposit. That said, not all banks accept BVI companies. With this in mind, bank selection is critical to successfully opening accounts.
Can You Open a Bank Account in BVI?
Yes, you can open a bank account in BVI. However, there are very limited banking options in BVI. And, those banks that do operate in BVI typically do not open accounts for foreign individuals or companies that operate outside of BVI. For this reason, we typically suggest that individuals and companies consider banking outside of BVI, including for BVI companies.
Do You Want Help Opening Bank Accounts?
If so, you can access GlobalBanks IQ and start the process of applying for an offshore bank account online in a few clicks.
GlobalBanks IQ is our flagship international bank account opening solution. It gives you instant access to the…
+ Expert insights on which banks to choose & why
+ Step-by-step reports to open bank accounts in the best banking hubs
+ GlobalBanks international bank database & detailed bank profiles
+ Tried & tested banks for high-risk, offshore, & non-resident clients
+ Plus, get YOUR most pressing bank account opening questions answered by our team!
And "yes!" GlobalBanks IQ helps foreigners and non-resident individuals open bank accounts.
In fact, GlobalBanks IQ even helps non-resident, foreign & offshore entities open bank accounts.
To learn more about opening accounts with GlobalBanks IQ, just click here now. Or, contact us directly with any questions!