Seychelles company formation with a bank account is an incredibly attractive offer if you want privacy, low maintenance fees, cheap registration, and tax efficiency (maybe).
But after you start doing some research, you'll probably find that this offer sits in the "too good to be true" category. And that Seychelles company formation with a bank account might result in more headaches and expenses than you bargained for. Plus, the banking and payment processing options aren't great.
If you're considering Seychelles company formation with a bank account, definitely give this article a read first. In it, we detail the common mistakes, misconceptions, and stumbling blocks that you need to be aware of before going down this path.
More importantly, we'll also outline your options. And, we'll share some of the lesser-known and overlooked alternatives that offer the same (and sometimes even more attractive) benefits. Plus, with these alternatives, it's a lot easier to open (and keep open) bank accounts.
If this is your first time visiting GlobalBanks, don't forget to download your free copy of the Business Banking Starter Guide. This free guide will help you find and open international bank accounts for your company. No matter where your company is registered, this free guide will help you get a head start.
Considerations of Seychelles Company Formation With a Bank Account
While Seychelles offshore companies have typically been used for holding investments, real estate, and other real assets, it wasn't until recently that they've been considered by digital nomads and location independent entrepreneurs to support their operating businesses.
But, here lies the problem. You don't necessarily need a bank account for a holding company. Instead, you may just need to register shares, or sign contracts. On the other hand, if you're operating an active trading business, have customers and suppliers, need payment processing,  and have monthly financial obligations to meet, you need reliable banking.
Don't get us wrong, just 5-10 years ago, opening a bank account for a Seychelles company in Hong Kong (and other banking hubs) was a breeze. But, today, just finding a bank that will even entertain an application from a Seychelles company is tough. And, it's even more difficult if you're in the Unlucky Passport Club, have a new company, and don't have much money to meet high deposit requirements.
Seychelles Company Formation With a Bank Account
Instead of listing all the reasons why Seychelles company formation with a bank account is a bad idea or worth questioning, let's start by outlining your banking options–then you can decide for yourself.
You see, most offshore companies have a wide range of banking jurisdictions that they can choose from. This is even true for such traditional offshore hubs as BVI, Cayman, Bahamas, and more. But Seychelles is a bit different. Instead of being able to choose from a dozen different countries, Seychelles companies are limited to only a handful of options for banking.
Of course, the country isn't the only thing that matters–individual banks obviously take into consideration the business activities, transaction activity and volume, and the people involved in the company too. And if you have strong banking relationships already, you might be able to overcome the shortcomings of having a company registered in a high-risk jurisdiction like Seychelles–but, even this can be tough.
Let's start by taking a look at some of the benefits that a Seychelles company formation with a bank account can offer. Then, we'll look at the issues and a few of the possible alternatives.
Benefits of Seychelles Company Formation With a Bank Account
Yes, despite the poor reputation and stereotypes, there are some benefits and particular reasons why someone might choose to set up a Seychelles offshore company. But, buyer beware… if you need a bank account for this company, you might struggle to open accounts. But, more on that below.
If you're incorporating an offshore company in Seychelles, it's probably because you're looking for some very specific benefits. These benefits often include a combination of the following:
Low-Cost Setup
Privacy (no public registry)
Zero Taxes (on foreign-sourced income)
Asset Protection
No Reporting Requirements
No Audit Requirements
Depending on which of the above benefits you're after, a Seychelles company could meet your objectives. However, it's important to note that what you actually do with the company matters as well. For example, if you plan on using it for an operational business, sending or receiving international wires, or dealing with clients and suppliers from outside the region, maybe Seychelles isn't the best choice.
Likewise, where you operate the company from matters… a lot. Just because the country of registration (in this case, Seychelles), doesn't expect your offshore company to pay taxes–you might still have a tax liability.
For example, it's possible that the country where your business actually operates from will expect your Seychelles company to pay tax. So it's extremely important to look at CFC rules, permanent establishment, and your tax residency to see if you're creating a tax liability for yourself. It's a common mistake that many location independent entrepreneurs and digital nomads overlook, so it's worth examining closely.
In any case, make sure to do your homework and speak with a qualified advisor before investing in a new corporate structure that could have tax implications. A bit of homework upfront can save you a lot of headaches later on.
Challenges With Seychelles Company Formation With a Bank Account
It's important to understand the challenges related to Seychelles companies. But in reality, there isn't anything wrong with the companies. The fundamental problem is that the jurisdiction itself is high-risk, doesn't have a good reputation, and is therefore poorly perceived by the rest of the world and international banking community.
With this in mind, let's take a look at the issues related to Seychelles and how this could impact you if you set up a company here.
Offshore Jurisdiction
In a recent article, we discussed the Seychelles offshore banking, so we won't go into the particulars too much here. Just know that Seychelles is known for being a cog in the offshore machine and doesn't have a great reputation internationally. In fact, many bankers view the structure and the jurisdiction itself with suspicion. If you want the full story on Seychelles offshore banking, you can jump to that article here.
Poor Reputation Internationally
Perhaps because of its small size, remote location, its history of political instability, and track-record of catering to unsavory characters in the past, Seychelles never really developed into a respected offshore financial center. Even offshore jurisdictions with spotty histories like Cayman, Bahamas, Bermuda, Mauritius, and BVI command more respect.
Future Account Closures
With this in mind, snagging a deal for Seychelles company formation with a bank account actually will have more risks and challenges in the future than opportunities. Even if you purchase a company from a service provider, who promises you'll be able to open a bank account after the company is set up, it's entirely possible that this account will be terminated a month after it's opened.
That's why it's important to have backup accounts in place before your account is closed. Alternatively, if it's possible, you may want to consider setting up your company in another jurisdiction altogether. This can increase the number (and quality) of banking options available to you. We'll take a look at both backup accounts and alternative company jurisdictions now.
Alternatives to Incorporating in Seychelles
Now that we've discussed the benefits and challenges related to Seychelles company formation with a bank account, let's discuss some of the alternative options for company set up.
Of course, you may have specific reasons for wanting to set up a company in Seychelles. Perhaps due to your citizenship, residency, or a particular tax treaty. But, in most cases, those same benefits can be achieved with a lower risk structure.  Such alternative options might include any of the jurisdictions outlined below.
Forming a Company in Seychelles for Privacy:
If you're considering Seychelles company formation with a bank account for privacy, then one of the following jurisdictions could offer equal or better protection of your personal information. People interested in privacy often look for jurisdictions that do not have a public registry for shareholders and directors. Here are a few examples:
Marshall Islands Company
Panama Offshore Company
Wyoming Limited Liability Company
Nevada Limited Liability Company
Delaware Limited Liability Company
Forming a Company in Seychelles for Tax Efficiency:
If you're considering Seychelles company formation with a bank account for tax efficiency, one of the following jurisdictions could offer equal or better tax benefits. Of course, this might depend on the country you're from, your tax residency, or the specific tax treaties that you're looking to leverage. In all cases, make sure to speak with a qualified advisor before making any final decisions.
Bahamas
Barbados
Marshall Islands
Ireland
Singapore
Forming a Company in Seychelles for Asset Protection:
If you're considering Seychelles company formation with a bank account for asset protection, the following jurisdictions could be worth considering. That said, in most cases, setting up a company with an international bank account will not truly provide asset protection. In most cases, you need a trust or foundation from a jurisdiction with strong asset protection laws. However, these structures come with their own set of banking challenges. Here are a few jurisdictions that you might consider if you are looking for asset protection:
Bahamas Trust
Cayman Islands Trust
Nevis Trust
Liechtenstein Foundation
Jersey Trust
South Dakota Trust
Forming a Company to Invest or do Business in Seychelles
If you're considering Seychelles company formation with a bank account for the purpose of doing business in or investing in (or through) Seychelles, you might be surprised that there are better jurisdictions for this also… well, maybe. Ultimately, what's best boils down to the type of business and the level of local and international transactions that you plan to have.
In other words, if you're setting up a local business that operates locally, then you might want to consider Seychelles company formation with a bank account locally. However, if you're planning on doing business abroad, Seychelles companies might face some challenges.
Instead, you might want to consider the jurisdictions that you'll be doing business with, see which structures are popular there. Then, determine whether it's worth setting up a local entity or consider one of the countries mentioned above.
Seychelles Company Formation With a Backup Bank Account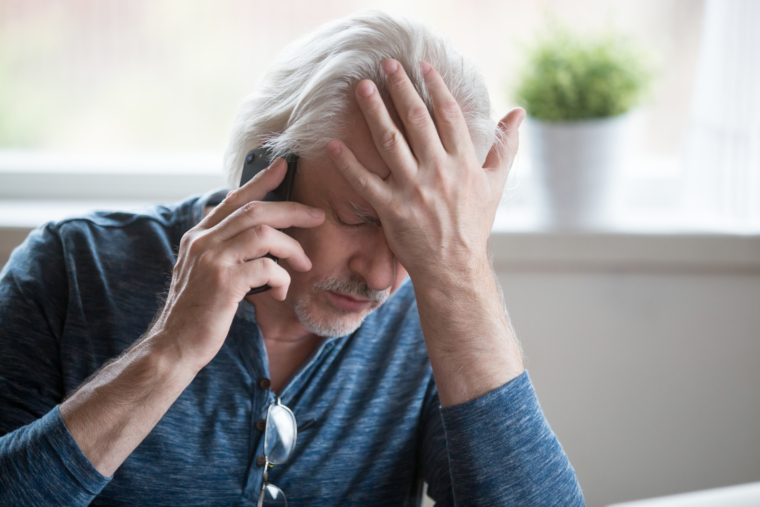 If after reading this article you still plan to move forward with Seychelles company formation with a bank account, then it's paramount that you open backup bank accounts. The reason for this is that most banks don't like Seychelles companies. They're viewed as high risk. So even if you are able to open an account at first, it's very possible that the bank will terminate your account in the near future. That's the case even if you and your business have a sparkling reputation.
Even when companies are registered in stable jurisdictions, we suggest opening back up bank accounts. After all, having backup accounts is the only way to ensure that your businesses can continue transacting if your primary account gets shut down or is temporarily frozen.
And yes, account closures and freezes are happening more frequently these days.
EU List of Non-Cooperative Jurisdictions for Tax Purposes
The best example is the constantly changing EU blacklist. Created by the European Council, the EU blacklist is a list of countries that the organization considers "non-cooperative jurisdictions" for tax purposes.
When a country is listed on an EU blacklist, it's damaging for the domestic economy and anyone who has a company registered there. And, the implications are wide-reaching. If you're doing business, banking, or have a company that is registered in an EU blacklist country, you're impacted. And,  The way EU countries and banks view companies from non-cooperative jurisdictions is also damaging. Overnight, they have accounts terminated and it can become extremely difficult to open accounts until the country is removed from the blacklist.
For example, many foreign banks depend on EU correspondent banking relationships in order to send and receive international transfers. This is especially important for offshore jurisdictions who have lost North American correspondent relationships over the last five years.
That said, it's worth noting that Seychelles is currently on the EU list of non-cooperative jurisdictions. Yes, this will make account opening more challenging and can limit your banking options.
Opening Bank Accounts for a Seychelles Company
If you've decided that going ahead with Seychelles company formation with a bank account is the best option available, you'll be pleased to know that despite the challenges, it's still possible to open a bank account.
In fact, with the right information, account opening strategies, and knowledge on which specific banks (and bankers) to contact, you can still open bank accounts in a few stable banking jurisdictions.
We cover how you can do this, and detail specific account opening strategies in our recent report How to Open International Bank Accounts for Offshore Companies.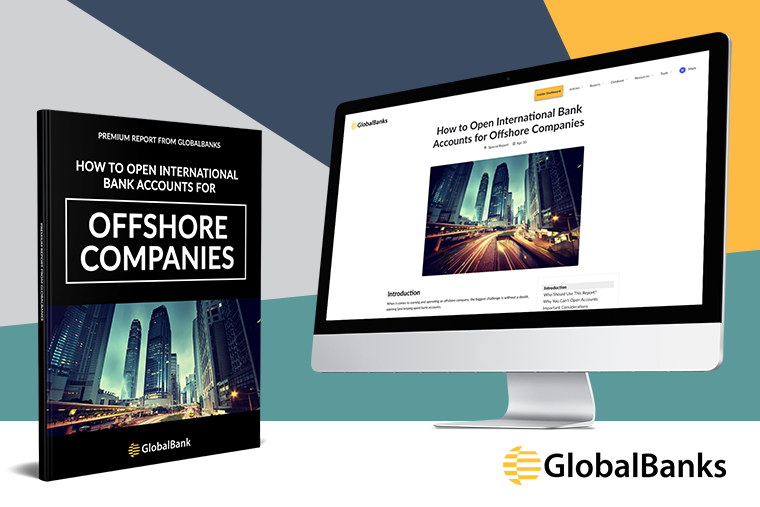 This report includes specific strategies, tips, actionable information, and details the specific banks that cater to the offshore companies incorporated in jurisdictions like Seychelles, BVI, Belize, Panama, and more.
Of course, you get immediate access to this report and all our other banking reports when you join GlobalBanks Insider.
Ready to Open a Bank Account for a Seychelles Company?
If you need help sorting out your banking options, are struggling with account opening, or just aren't sure where to turn, we can help.
If you're ready to take action and start opening international accounts now, you can access GlobalBanks IQ, our dedicated international banking intelligence platform.
GlobalBanks IQ gives you everything you need to start finding and opening accounts for you or your business today.
When you join GlobalBanks IQ, you immediately unlock the GlobalBanks Database of international banks — home to 250+ banks in 50+ countries. 
And, you get access to our library of premium (members-only) reports. These include proven account opening strategies, country-specific banking options, and lists of banks for specific client types.
Plus, you unlock our account opening checklists, dedicated account opening alerts, and much more. 
To get started, click here to see if GlobalBanks IQ is the right choice for you to start accessing the benefits of international banking today.
You can also view all of the account opening solutions offered by GlobalBanks on our products page.