If you're looking to open a Delaware business bank account online, there are a range of options to choose from. In fact, a Delaware company can open accounts across the United States. And yes, in some instances, these accounts can even be opened online without visiting the US.
But, just because you submit an application, doesn't mean account opening is guaranteed and the bank will accept you. This is especially true when applying for a business bank account online. And, if you're a foreign non-resident of the US, the process is even more difficult.
So, in this article, we're going to help you increase your chances to open a Delaware business bank account online. We'll do this by covering the main banking challenges you'll face, several account opening opportunities for Delaware companies, and we'll explain how you can open accounts remotely.
Before starting, if this is your first time visiting GlobalBanks, don't forget to download your free Business Banking Starter Guide. It shares important information on how to get started opening business bank accounts for your Delaware company.

Before we dive into the specifics of how you can open a Delaware business bank account online, we're going to give you a quick intro to Delaware and the benefits of incorporating there.
Why is Delaware Such a Popular Jurisdiction?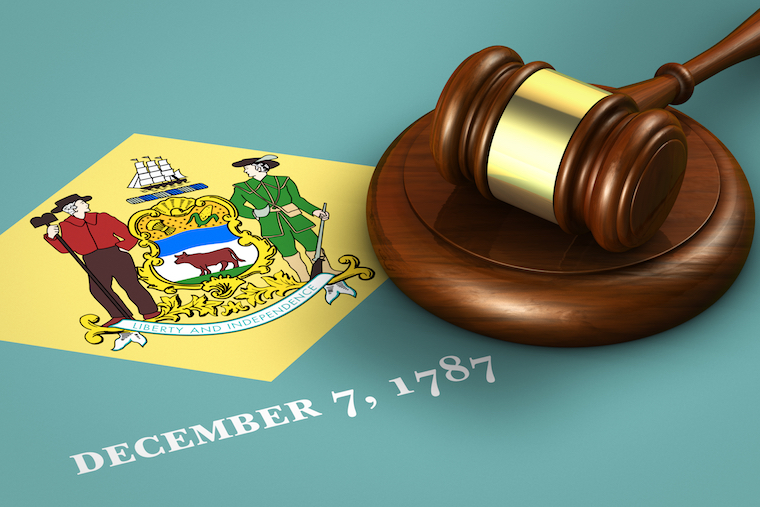 Delaware is the most popular US jurisdiction for incorporation. In fact, this tiny state has been the leader in US incorporations since 1929. Thanks in large part to Delaware's lax corporate governance and favorable regulations.
As a result, Delaware has attracted many of the wealthiest and most powerful companies on the planet. Apple, American Airlines, Coca-Cola, eBay, Exxon, Facebook, Ford, General Motors, Walmart, Yelp, and another 1,000,000+ companies all call Delaware home.
In fact, Delaware corporations make up 50% of all publicly-traded companies in the United States and 66% of all Fortune 500 companies. No small feat. So needless to say, US banks are familiar with Delaware companies, which is good for anyone wanting to open a Delaware business bank account online.
Thanks to Delaware's success in attracting corporations, its legal system is unrivaled when it comes to corporate law. In fact, Delaware's experience with corporate law is one of the most cited reasons for incorporating in the state.
One particularly attractive aspect of Delaware's legal system is something called the "business judgment rule," which says that the court should not second guess a company's managers… as long as they are not doing something illegal.
In other words, minority shareholders and stakeholders essentially have zero say, influence, or recourse when contesting management's decisions or direction of a corporation.
So, if you're looking for a place to incorporate where you can keep control of your business after bringing on outside investors or issuing shares to employees, then Delaware is worth a look.
Of course, it doesn't hurt that Delaware is also one of the most tax-friendly states for corporations in the US.
Should You Open a Delaware Business Bank Account Online… in Delaware?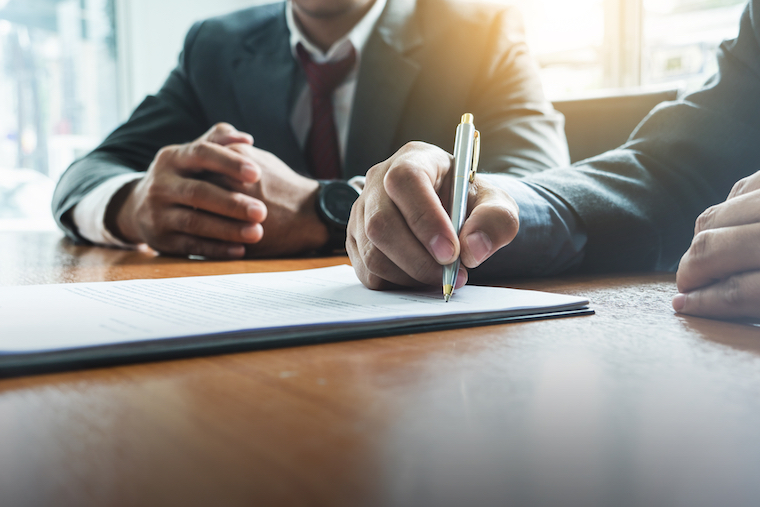 You might be surprised that Delaware is one of the top banking jurisdictions in the US.
It all started when Delaware removed "usury rules" back in February 1981, which removed the cap on interest rates that banks could charge.
In other words, Delaware allowed banks to charge whatever they wanted when it came to interest rates.
So it's no surprise that banks from across the US (and the world), looking to increase their profits, flocked to Delaware to set up their credit card businesses.
Today, Delaware is a banking and credit card hub. In fact, it's home to about 50% of all US credit card issuers including Bank of America, Barclaycard, Chase, Citi, Discover, and even Goldman Sachs. Not bad for the second smallest state in the US with less than 0.3% of the country's population.
And, Delaware has continued to be a dominant player in dominance in the US banking and credit card industry for decades–thanks to the unrelenting support across all levels of Delaware's government representatives. Including the pro banking and anti-usury stance taken by the then Senator, former Vice President, Joe Biden. Of course, now that he's no longer a Delaware Senator, his support for Delaware's banking industry will likely wane.
Now, just because Delaware has so many credit card issuers and banks incorporated there, doesn't mean it's the best place to open a Delaware business bank account online. In fact, opening a bank account in Delaware might not be a good idea for anyone.
Fortunately, you're not restricted to Delaware when considering where to open a Delaware business bank account online. So, let's take a look at your options.
Where Should You Open a Delaware Business Bank Account Online
Opening a business bank account for a Delaware company is no different than opening an account for a US company from any other state… besides all of the extra benefits that you receive from incorporating in Delaware, of course.
That said, there are a number of considerations that will determine where you should open an account in the US. Let's take a look at these now.
Considerations When Opening a US Business Bank Account for a Delaware Company
Personal client profile
Business activities
Transaction activities
Initial deposit amount
Ongoing account balance
Existing ties to the US
And more…
We cover each of these considerations in detail in our premium report, US Banking for Non-Residents, Foreigners, and International Businesses.
This report includes a list of US banks (real brick and mortar banks) that are ideally placed to open a Delaware business bank account online. We also share three fintech banking solutions that you can use in combination with your US bank account to reduce banking-related fees and expenses.
Of course, this report also includes detailed strategies on how to open US accounts successfully for US companies, including those owned by foreign non-residents.
Can You Open a Delaware Business Bank Account Online?
When it comes to opening bank accounts, whether business or personal, many people want to know how to open accounts remotely.
Well, if you want to open a Delaware business bank account online, you'll be happy to know that this is 100% possible–you just need to have the right information, know which banks and bankers will realistically accept you and have the right account opening strategy.
In fact, in addition to the considerations mentioned above, you'll also need to provide documentation, address proofs, and follow specific authentication procedures to open accounts remotely. If you don't know what you're doing and don't prepare, US account opening can become a costly and time-consuming process.
After all, if you carelessly submit your application on a whim and get denied (or have your application red-flagged), you've just ruined your chances of opening online at that bank.
Fortunately, our team monitors the account opening requirements, onboarding processes, compliance quirks, and is constantly identifying ways to open accounts remotely at US banks.
So, if you're looking to open a Delaware business bank account online, without visiting the US in person, we can help.
Should You Use an EMI to Open a Delaware Business Bank Account Online?
As we've discussed, EMIs and other fintech solutions can offer a lot of value to business banking clients. This is especially true if you make frequent international transfers, need to send money to specific platforms, or just want a backup account in case something happens to your traditional bank account. They're also useful for micro-businesses and entrepreneurs just starting out.
But, being 100% reliant on EMIs for your business banking needs is dangerous.
As you've probably already heard (or experienced first hand), EMIs can shut down and freeze your accounts without warning, cutting off access to your money.
And while the same is true with banks, EMIs and fintech often use outsourced compliance teams and are highly dependent on algorithmic transaction monitoring, which makes them more sensitive to swings in transaction activity… They're also known for being less responsive and having overwhelmed customer service teams. So, if you're looking to open a Delaware business bank account online via an EMI, you should consider the following.
Important: It's worth noting that almost all EMIs and fintech solutions are not banks… even if they say they're a "bank", describe themselves as a "bank", or blatantly market their services like a "bank." If they do not directly hold a banking license, they are not a bank.
At best, many of these EMIs are like resellers. They create user interfaces, fancy websites, and simply partner with a licensed bank to offer services to particular niche markets such as foreign-owned LLCs, digital nomads, startups, and more.
For that reason, it's always important to know which bank is actually behind the EMI that you're using. For instance, even though you are using a world-renowned EMI, your bank account might be held with a small community bank in the middle of Kansas.
That's why we suggest using EMIs as a "backup" solution, not as your primary business bank account. Ideally, have an account with a world-class bank, with proper KYC and AML, doesn't spook every time they see an international transaction and isn't reliant on a third party for their banking license.
Ready to Open a Delaware Business Bank Account Online?
If you're ready to take action and start opening US bank accounts now, you can get started with GlobalBanks USA, our dedicated US bank account opening service.
GlobalBanks USA gives you everything you need to start finding and opening US bank accounts for you or your business today.
When you join GlobalBanks USA, you receive a dedicated account manager to help you navigate your US account opening options. 
Plus, you receive access to our library of premium (members only) US banking reports, including proven account opening strategies, client-specific lists of banks, and strategies to make the most of US banking.
Of course, you also receive direct introductions to US bankers who are ready to help you navigate the account opening process at top US banks.
To get started, click here to see if GlobalBanks USA is the right choice for you to start accessing the benefits of US banking today.
You can also view all of the account opening solutions offered by GlobalBanks on our products page.