One of the most popular questions that we get asked is "how can I open a bank account as a foreigner?" 
The answer to this depends on a few key factors, such as the country where you want to open the account, what "ties" you have to that country, where you're from, and what you plan on doing with the account. Generally speaking, as long as you have all the requirements, have a local address, and know which banks open accounts for foreigners, you can usually open an account. Obviously, there can be extra challenges if you are from a high-risk country, work in a high-risk industry, or if you have ever been blacklisted.
In 2018, rules for onboarding new customers tightened in banks around the world. As a result, to open a bank account as a foreigner and non-resident, it's often a far more complicated process than it was several years ago.
If you want to start opening bank accounts as a non-resident, get started with our FREE Non-Resident Banking Starter Guide right now. We'll give you the information you need to find and open accounts, including remote opening options!
Documents Foreigners Need to Open Bank Accounts
Domestic authorities, international regulators, and the bank itself will determine what types of documents a foreign non-resident must provide in order to open an account. But there are some documents that are generally expected in almost all countries, which we list below. We will also share the documents that vary from country to country. Obviously, you should check these with your desired bank about before showing up to open an account.
The documents that banks most commonly request during account opening are:
Requirements that vary from country to country and bank to bank are:
Residency: Proof of residency (a.k.a: where are you a tax resident and do you have proof?)

Visa: Proof of a local visa or permit 

Connection: Proof of a local "tie" or "connection" to the country 

Income: Proof of income (tax returns, pay stubs, etc)
Demonstrate a Valid Reason for Opening a Bank Account as a Foreigner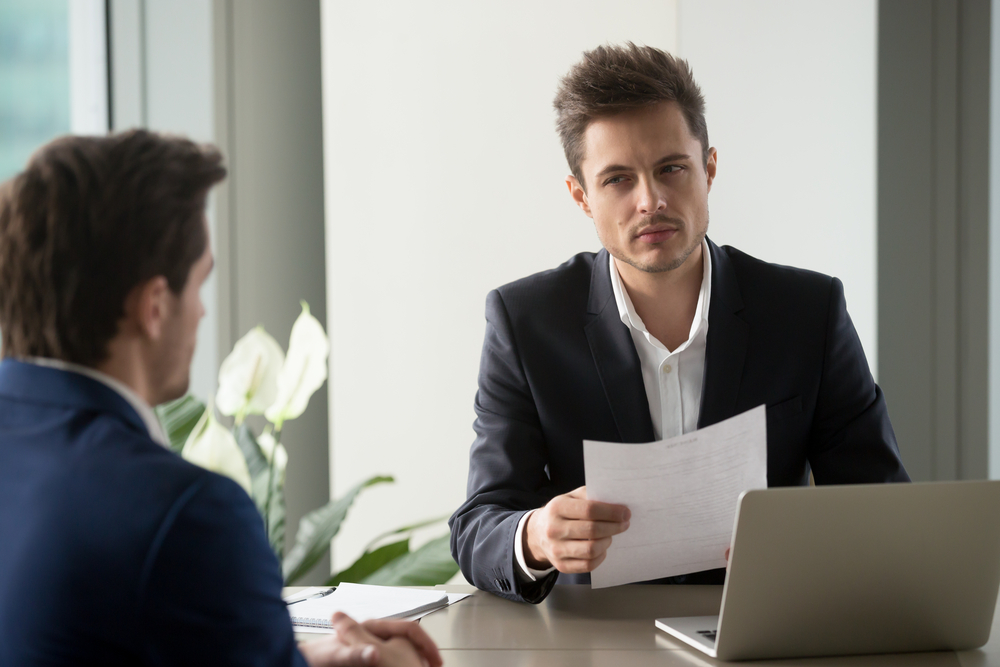 In all situations, banks will want to know why you want to open an account in their country. They may even ask why you specifically want to open an account at their bank. These are standard questions that you should be prepared to answer. This is especially true since you are a foreigner with no residency or citizenship ties to the country.
The fact that you are reading this article suggests that you already have a desire to open an account. So you probably already know your reasons why. But just because you know your reasons, doesn't mean that the bank has to accept them. 
Here are some of the common reasons that banks will accept as justifying your desire for opening an account as a foreigner:
You spend a lot of time in the country and it makes sense to have access to a local account

You're planning on moving to the country in the future and want to establish accounts now

You are interested in purchasing real estate in the country, and the first step is to open an account so you have money available

You are interested in investing in the country's local stock market, but before you can open a brokerage account you want to open a bank account
These are just a few reasons why banks have agreed to open accounts for foreigners in the past. But remember, in order for these reasons to work, you need to be able to back up the claim.
If you suggest that you are getting ready to buy a home for cash, but you only make US $1,500 per month, the bank probably won't believe you. Remember, banks will always cross check, so tell the truth and be forthright with your reasons.
Which Banks Are Most Friendly to Foreigners and Non-Residents?
Not all banks are going to be friendly towards foreigners. So before wasting your time applying at various different banks, you're better off trying to identify the banks that are most friendly to foreigners and non-residents.
This one step will help you save time and money. Not to mention a lot of headaches so long as you know how to find them. Of course, you can take the time to research the internet and find banks for yourself in any of the countries you're considering. But alternatively, you can use the GlobalBanks Database to quickly search all the banks that we track around the world.
Now, if you do want to search for yourself. Make sure you identify the banks that foreigners and non-residents have successfully opened accounts with in the past. Again, we list the most popular banks for non-residents in each country in the GlobalBanks Database.
What Are Bank Requirements for Opening an Account as a Foreigner and Non-Resident?
After identifying the best banks, ask the bank to confirm their requirements for account opening. You will need to get in contact with a representative of the bank. This will typically be a personal account representative.
If the bank will open a bank account as a non-resident, they will then send you a list of all of the required documents. Be sure to ask for all the information that foreign non-residents need to provide in order to apply.
Here's an important step that a lot of people skip over…
Analyze all the bank's account opening documents and the account opening application. This includes the required authentication procedures and any other supportive materials the bank provided.
As you analyze the account opening documents, note the specific documents that you will need to compile. You should also research the process that you will need to go through to authenticate each one (if necessary).
Determine if you have all of the documents that the bank requires. For example, if you are a tourist, you probably don't have a utility bill or proof of a local address. This could be a problem. You'll need to either go to another bank or figure out an alternative document that the bank will accept. GlobalBanks Insiders can learn about several alternative document solutions and hacks by reading our Banking Intelligence Reports.
Next, determine if the authentication procedures that the bank requires for certain documents are feasible and realistic for you. For example, if you're trying to open a bank account in a foreign country with a different language, the bank may require you to translate all of your documents into the local language via a certified local translator.
In addition to translation, it's common for banks to demand that you get your documents notarized, authenticated, or apostilled. These costs can add up fast and just authenticating opening documents can get expensive. For instance, translation and authentication of a single document can cost up to $300-$400 in some countries.
Do You Have Any "Ties" or "Connections" to the Country?
A common stumbling block for foreigners and non-residents trying to open a bank account in a foreign country is their lack of "ties" to that jurisdiction.
In fact, most banks today consider foreign non-residents who don't have any "ties" to the country high-risk. 
For instance, it's difficult for banks to authenticate foreign identification documents. Likewise, it's difficult to prove an international source of funds. And the same is true for a foreign source of wealth in another country. And that's a problem. 
As part of their due-diligence process, banks have to verify these items in order to satisfy bank-wide anti-money laundering (AML) requirements. If a bank fails to satisfy their AML requirements, they can face heavy penalties. It can also attract scrutiny from regulators. All of this can contribute to them losing their correspondent banking relationships which are vital to their business.   
For example, many Singaporean banks won't even let tourists or foreigners if they don't have residency or a valid work permit. But, as GlobalBanks Insiders know, there are still ways to open accounts if you know which banks will open a bank account as a foreigner. 
Insiders can read the Singapore Banking Report in the Intelligence Reports section to discover the best banks, branches, strategies that will help foreign non-residents open bank accounts without ties to Singapore.
Common Reasons Foreigners and Non-Residents Are Rejected
The reasons why foreigners are typically rejected from banks will vary by country, bank, branch, and sometimes even the individual banker.
If you know the reasons why foreigners in your desired country are most commonly rejected, you will understand what the banks are most sensitive to, where you should be careful, what you should NOT do.
Different countries have different sensitivities. 
Here are a few examples to consider before applying for an account:
Banks in UAE: Typically want to see some type of immigration visa or permit that confirms you are allowed to stay in the country. 
Banks in Singapore: If you give a bad, illogical, or odd reason for wanting to open an account, the bank can reject you on the spot. Many Singaporean banks will also require proof of a visa, work pass, or permit. 
Banks in the United States: Some US banks will require foreign non-residents to provide proof of a local US residential address and TIN (tax identification number). Some US banks will also reject foreign non-residents who don't have a SSN, or social security number.
Banks in Georgia: Require you to have a local phone number that they can send text/SMS messages to. If you don't have one, you may not be able to open an account at certain banks. And, if you fail to maintain that number after you leave Georgia, you may have difficulty accessing your account.
In all of the examples above, there are always exceptions. In GlobalBanks Insider, we discuss the latest strategies and tactics that foreign non-residents can use to avoid failures and expensive mistakes during the account opening process for hundreds of banks around the world.
Do You Want to Open Bank Accounts as a Foreigner or Non-Resident?
If you're ready to take action and start opening international accounts now, you can access GlobalBanks IQ, our dedicated international banking intelligence platform.
GlobalBanks IQ gives you everything you need to start finding and opening accounts for you or your business today.
When you join GlobalBanks IQ, you immediately unlock the GlobalBanks Database of international banks — home to 250+ banks in 50+ countries. 
And, you get access to our library of premium (members-only) reports, including proven account opening strategies, country-specific banking options, and lists of banks for specific client types.
Plus, you unlock our account opening checklists, dedicated account opening alerts, and much more. 
To get started, click here to see if GlobalBanks IQ is the right choice for you to start accessing the benefits of international banking today.
You can also view all of the account opening solutions offered by GlobalBanks on our products page.