If you're looking for an easy offshore bank account to open, you probably know that opening an international bank account can be a frustrating experience. Increasingly strict Know Your Customer (KYC) and Anti-Money Laundering (AML) regulations have led many banks to shut their doors on entire countries and industries. It's a fact: easy bank account opening is quickly becoming a thing of the past.
But the question is, is that a good thing or a bad thing?
Many of us dread the idea of going through another account opening process. With the wrong information and no direction, it can be a painful and time-consuming exercise. The idea that there are other banking options available that don't take as much time and require less paperwork sounds almost too good to be true.
But before you go jumping on a plane or sending off your account opening application, you should read this article. It will serve as a warning for anyone considering an easy offshore bank account opening process.
Read on to learn more about easy bank account opening and why this could cause more headaches than you bargained for…
If you'd like to get a head start on easy account opening as a non-resident then download our FREE Non-Resident Banking Starter Guide right now!
What is Easy Bank Account Opening?
When people discuss easy account opening, they typically mean opening an account without showing up. But that's not all. It can also mean limited paperwork, a very small deposit, and little to no cost.
If this is what you're after, you should be considering banking in Antigua, Belize, Cyprus, Georgia, Mauritius, Saint Lucia, and Saint Vincent. But, that doesn't mean you should actually bank in any of these countries.
In fact, while we offer Banking in Georgia and Banking in Mauritius in our GlobalBanks Library, these options only benefit specific clients with specific banking needs.
Here's a clear breakdown of what easy account opening actually means:
Physical presence: Not required
Minimum deposit: US $0 – $1,000
Minimum balance: US $0 – $1,000
Citizenship restrictions: Limited restrictions
Residency requirements: Minimum
Proof of income requirements: Limited proof needed
The above might seem like a dream scenario to anyone that has had to deal with bureaucratic account opening processes. But let's not fool ourselves about the quality of the banks that will accept clients like this.
More often than not, banks that allow for these kinds of requirements are not going to be good custodians of your wealth. Needless to say, these banks do not follow internationally accepted standards for compliance. And as a result of the easy account procedures, they tend to attract customers engaged in illicit activity.
That said, not all banks that offer such services are horrible places to bank. And even the "worst" banks in the world can still offer some utility. But it will depend on your client profile and your ability to open accounts elsewhere.
In the following sections, we're going to look at a few of the considerations associated with easy account opening.
Is Remote Opening Still Possible?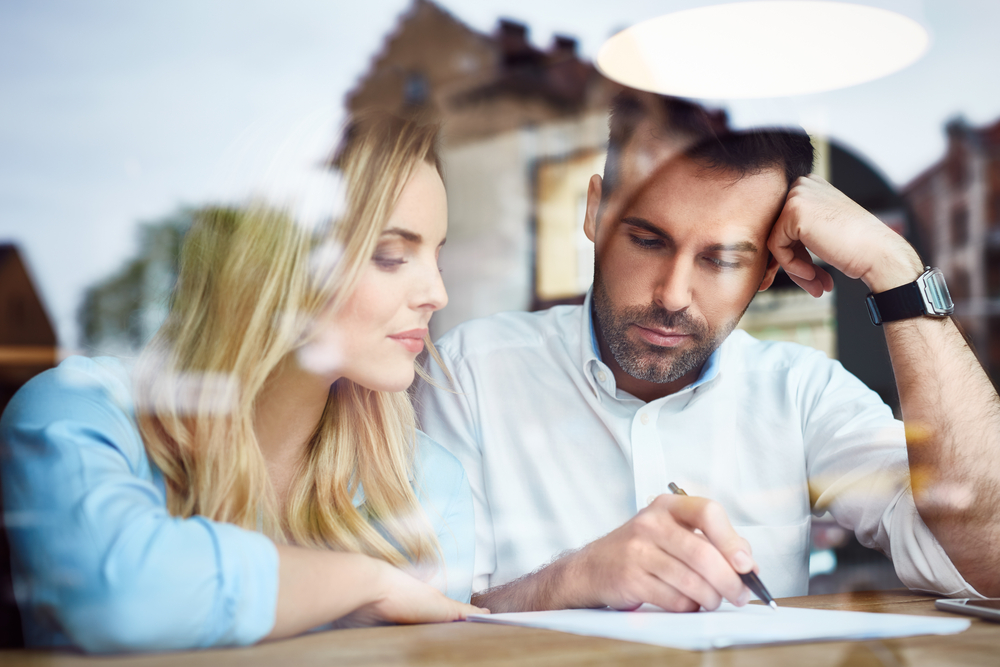 In the GlobalBanks Database, you can still find a number of banks that accept remote applications. But, as with anything in banking, whether the bank actually allows you to open remotely will depend on your specific client profile.
More often than not, if you qualify for private banking, you will be able to open an account remotely at very good banks. And in the instances where they don't offer this, they might actually send a bank representative to your home.
These kinds of services are typically reserved for account opening in the range of US $2,000,000 and above. In other instances, especially in Europe, banks have representatives traveling to major cities on a monthly basis. It's not the same as having them in your living room, but it's close.
Even if you're not dealing with the kind of money required to open at a top tier private bank, you might still be dreaming of a way to open an account remotely. And there are still a number of ways for you to accomplish this.
Can a Bank Account Introducer Help Me Open an Account?
A lot of the time, we see introducers and internationalization gurus offering easy account opening for a fee. You simply need to pay them and they will "introduce" you to their special connection on the ground. In these instances, you should hold onto your money as chances are you will be able to open at these banks without their help.
Before engaging an introducer, we strongly recommend reading our recent article on the issues that this can cause. You can review it by clicking here.
Obviously, remote opening is just one aspect of easy account opening. Though the other considerations that we have outlined above all fall into the same category, which is compliance. And while finding an easy bank is attractive, choosing to open an account at one could be a dangerous decision for your money.
Dangers of Easy Offshore Bank Account Opening Compliance
For a lot of people in the offshore banking world "compliance" is a dirty word, but it shouldn't be. At GlobalBanks, we think compliance, when implemented correctly, can offer you and your account some value.
You see, proper compliance can ensure your accounts don't get entangled with criminals or illicit activities. Yes, an argument could be made that compliance wouldn't be needed if regulations were loosened, but we're more pragmatic than that.
Banks that comply with international regulations are typically good banks. They avoid "bad clients" and ensure that the bank won't be caught in the web of money laundering or terrorism financing investigations. Otherwise, as we've seen in the past, such investigations could see their (your) accounts frozen.
Additionally, another important consideration is that of correspondent accounts. Banks that comply with international standards are less likely to lose correspondent accounts. And in the world of international banking, your correspondent account is everything.
Depending on the bank, losing a correspondent account can be the equivalent of having your account frozen. That is, until they can find another correspondent.
Alternatives to Easy Bank Account Opening
As we've said, easy offshore bank account opening is still an option. There are countries around the world that do not force their banks to comply with international standards. These same countries have likely opted out of international information sharing agreements. Though, as we've expressed in other articles it's only a matter of time until they sign on.
But if you are not willing to expose yourself and your money to the risks outlined above, what are your options?
Well, opening an account doesn't actually need to be that hard. There are a few key things that you need to know in order to open an account: your client profile, your desired services, and the banks that match your needs.
From there, it's a matter of approaching the right banks, using the right account opening strategies, and presenting yourself as an attractive client to the bank.
These topics and more are all addressed in GlobalBanks IQ, our dedicated international banking intelligence platform.
GlobalBanks IQ gives you everything you need to start finding and opening accounts for you or your business today.
When you join GlobalBanks IQ, you immediately unlock the GlobalBanks Database of international banks — home to 250+ banks in 50+ countries. 
And, you get access to our library of premium (members-only) reports, including proven account opening strategies, country-specific banking options, and lists of banks for specific client types.
Plus, you unlock our account opening checklists, dedicated account opening alerts, and much more. 
To get started, click here to see if GlobalBanks IQ is the right choice for you to start accessing the benefits of international banking today.
You can also view all of the account opening solutions offered by GlobalBanks on our products page.