Seychelles offshore banking is one of those topics that conjures up images of dictators and dirty money. And for good reason, Seychelles has had a long and colorful history as an offshore banking hub since the Cold War.
Today, the country is better known for tourism, tuna, and the notorious Seychelles IBC. But many people still seek out Seychelles offshore banking as a viable option for themselves and their businesses… but is it?
In this article, we'll explore Seychelles offshore banking, pulling back the curtain on the advantages and disadvantages, who could consider banking here, and what you might want to do instead.
But before diving in, don't forget to download your FREE copy of the Non-Resident Banking Starter Guide. Inside you'll get insights into account opening in foreign countries, banking in offshore jurisdictions, and of course, how to open accounts as a non-resident.
Seychelles Offshore Banking 101
Here's the short version of what you should know before considering Seychelles offshore banking:
In 1976, Seychelles gained independence from Britain. The first-ever president takes office. Then, a few months later, everything goes to hell…
The new government is overthrown in a coup, masterminded by a socialist who inserts himself as prime minister. Several years later, the unthinkable happens… Seychelles becomes the first socialist tax haven in the world. Yes, that really happened.
From that point on, the country's history reads like something out of a spy thriller…Seychessss
Guns-for-hire, diplomatic passports, money laundering, mafia, crooks, corrupt officials, and economic investment programs for criminals. They were even exporting heroin in tuna cans. Odds are, if it was bad, it happened here.
Seychelles Offshore Banking Today
The Seychelles islands could be one of the most beautiful places you ever visit. Tourism here is well developed and luxurious. But Seychelles offshore banking is another thing…
The bank sector is small and undeveloped. It's where you go to open offshore bank accounts if you literally cannot open accounts anywhere else. In other words, it's a last resort banking hub.
There's no deposit insurance, fees are high, sophistication is low, and customer service isn't great. And the country, generally speaking, has a poor reputation internationally.
So, if you're banking here or have a Seychelles IBC in 2020, it can impact your reputation and raise your perceived risk level. For example, if you have a Seychelles IBC with a Seychelles bank account, that might look fishy to some.
For years, offshore companies and Seychelles IBCs flocked to Barclays, which had a branch in Seychelles. Finding a brand name bank in the middle of the Indian Ocean with a low deposit requirement (only US $5,000) was a dream for many. So, naturally, many low-value clients with offshore companies were attracted here.
But then Barclays increased the minimum to $100,000. And that forced many Seychelles IBCs to look elsewhere. Then, Barclays pulled out of Seychelles completely in 2015.
Today, there are basically two offshore banking options in Seychelles. But, if you can get into one of these banks, you can probably open an account in a better jurisdiction.
Who Should Consider Seychelles Offshore Banking?
The Seychelles offshore banking industry is small… in fact, it's not really an "industry" at all. Bank offerings aren't very sophisticated, service is generally poor, and banking in Seychelles can raise red flags and your business' reputation when dealing with the outside world.
So, who would actually consider Seychelles offshore banking as a viable option?
Well, there are a few obvious groups that come to mind, including:
Seychelles IBCs
Offshore companies that can't open bank accounts anywhere else
Anyone desperate for remote opening and can't open elsewhere
Local businesses operating in Seychelles
Challenges With Seychelles Offshore Banking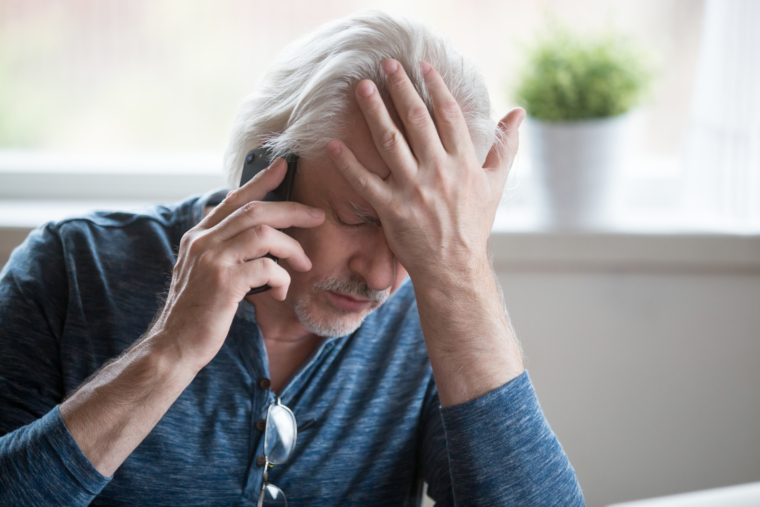 When it comes to Seychelles offshore banking, there are few things you need to be aware of before opening an account here, such as:
Unstable Correspondent Banking Relationships (CBRs)
It's difficult to find banks with stable correspondent banking relationships in Seychelles. In fact, most banks only have one correspondent banking relationship for each major currency (e.g. US dollar). This is a huge threat to the country's financial sector. And, it could be incredibly problematic if you bank here.
Limited Banking Options
There are only a few banks in Seychelles to choose from. And, they're not great. In terms of overall reputation, safety, customer service, and fees, you'll find more reliable and stable banking options outside of Seychelles. Such as those that you can access in Mauritius or similar island jurisdictions with better reputations.
High Banking & Account Maintenance Fees
Similar to banks in the Caribbean or any small country, banking fees are higher than usual in Seychelles. Before attempting to open an account here (or anywhere), make sure you take a good, hard look at fees. Understand the cost of running the account on a day to day basis.
Bank Account Freezes
As Seychelles adapts to new, stricter banking regulations and rules for transparency and information sharing, its banking sector will change. And, there will be hiccups along the way. For instance, after the country's Financial Intelligence Unit was formed in 2013, they imposed new protocols to automatically freeze client accounts for five days anytime an STR (Suspicious Transaction Report) was filed.
STRs can be issued for just about anything. And, if banks around the world all froze accounts every time an STR was issued, the banking world would grind to a halt. This is just one issue of many that could impact your accounts when banking in jurisdictions struggling to keep up with changing regulations.
Payment Processing Problems
If you're considering Seychelles offshore banking, you'll have limited payment processing options. Remember, most payment processors require you to have a bank account in the same country where your company is registered in order to receive payouts. And, it's difficult to find a payment processor who will even consider paying a bank in a third country. So, keep your payment processing goals (and fees!) in mind when choosing your banking options.
Seychelles Offshore Banking vs Regulators
In case you didn't know, Africa has three tax havens. These are Mauritius, Liberia, and Seychelles. Mauritius is by far the largest and the most credible of the three.
We've covered banking in Mauritius in past articles, have written premium reports on bank account opening in Mauritius, and can introduce our members to well respected and solid banks on the island.
Seychelles is a Different Story…
When the OECD cracked down on offshore tax havens, it was the first time that countries were being pressured to share information, adopt strict rules, and introduce new laws in the name of transparency.  In many instances, these changes destroyed any "value add" that tiny island nations could offer, killing entire economies.
Lawmakers in certain nations, like Mauritius, saw the writing on the wall and reformed right away — positioning themselves as a strong financial sector for both banks and international clients. But this decision wasn't without sacrifice. Mauritius reformed, did whatever the OECD said, and it killed their offshore corporation industry.
For a country like Seychelles, economically dependent on its offshore industry, this was terrifying. So they took a different approach.
Seychelles decided to put up a fight, refusing to reform. One political leader at the time famously said "the OECD is just a think tank and has no real power." Perhaps the miscalculation of the century.
Nevertheless, they wanted to signal to the world (and to potential customers) that Seychelles was "still open for business" and would never bend to external pressures or foreign powers. Can you guess how that turned out?
Out of all the offshore financial hubs on the planet, Seychelles has one of the worst reputations. So when it comes to deciding whether Seychelles offshore banking could work for you, you might want to think twice.
Why Do People Use Seychelles Today?
If most people don't bank in Seychelles, why are they still considered so popular in the international world? Well, there are a few reasons. But unfortunately, most of them are inaccurate or misinformed…
Most people first come across Seychelles when they're looking to set up an offshore entity. There are endless legitimate reasons why someone might want an offshore entity. And there are many reasons why Seychelles may, at face value, appear as a sound jurisdiction to consider.
For example, someone might be considering Belize, Panama, British Virgin Islands, the Marshall Islands, and Seychelles. But upon further research, they find that most of these options are expensive, have hefty annual fees, and many have annual reporting requirements. Seychelles, however, do not.
So, you buy a Seychelles IBC because either it's the cheapest option or the corporate service provider you're working with says they offer Seychelles company formation with a bank account.
Unfortunately, once your Seychelles IBC is ready, your service provider informs you that your only banking options are an EMI (think dodgy fintech) or an unstable bank with a horrible reputation. Worse, they might suggest opening with a bank that would never open accounts for a Seychelles IBC.
This is the unfortunate trap that many people find themselves falling into… owning a company that they can't open bank accounts for.
What's the Best Case Scenario?
After spending hundreds of hours you might find a bank that will accept an account opening application from a Seychelles IBC. But even then, it's not guaranteed and you probably have to pay fees just to have them consider you.
On top of that, if you end up opening an account, the bank is probably not going to meet your standards, the fees will be extortionate, and customer service is going to be a foreign concept… literally.
What Should You Do Instead?
Before setting up a Seychelles company, it's important to understand your objectives, your banking requirements, and how you want your business (and you) to be perceived. This sort of planning is what will allow you to find and open the best banks possible.
Of course, if you need to open bank accounts to support your existing business, this doesn't help. In which case, you'll be happy to learn that there are still decent banks out there willing to accept Seychelles IBCs.
Ready to Get Started with Seychelles Offshore Banking?
If you need help sorting out your Seychelles offshore banking options, want to know which banks you should apply to, or just aren't sure where to turn, we can help.
If you're ready to take action and start opening international accounts now, you can access GlobalBanks IQ, our dedicated international banking intelligence platform.
GlobalBanks IQ gives you everything you need to start finding and opening accounts for you or your business today.
When you join GlobalBanks IQ, you immediately unlock the GlobalBanks Database of international banks — home to 250+ banks in 50+ countries. 
And, you get access to our library of premium (members-only) reports, including proven account opening strategies, country-specific banking options, and lists of banks for specific client types.
Plus, you unlock our account opening checklists, dedicated account opening alerts, and much more. 
To get started, click here to see if GlobalBanks IQ is the right choice for you to start accessing the benefits of international banking today.
You can also view all of the account opening solutions offered by GlobalBanks on our products page.