Whether you're looking to set up your first company or your twentieth, the lure of a ready-made company with a bank account can be enticing.
Unfortunately, ready-made companies are one of the more opaque areas of internationalization. As such, it's no surprise that they're often misunderstood and misused.
Like a hangover from the pre-internet offshore world, these entities are heavily promoted by corporate service providers seeking nothing more than profit.
But, adding to the mystique, they're also offered by world-class private banks and wealth managers–helping to streamline their clients' structuring needs.
Of course, purchasing a ready-made company with a bank account from a private bank is far more credible than acquiring one from a Caribbean reseller named "Dimitry".
Bottomline: A ready-made company with a bank account isn't going to work for everyone. But, it can still offer value for some people and businesses. To unlock that value, you need to make sure you're getting a legitimate company with a useful bank account, which is easier said than done. Otherwise, you might end up with inadequate banks, high fees, lost transfers, and account closures.
In this article, we're going to explore your options when looking to purchase a ready-made company with a bank account, the opportunities, and challenges. And, we'll share a few lesser-known alternatives you can consider too.
Before starting, if this is your first time visiting GlobalBanks, don't forget to download your free Business Banking Starter Guide. It shares important information on how to get started opening international bank accounts for your business in key banking hubs.

There are several key jurisdictions where you can buy a ready-made company with a bank account. We'll cover several of these in this article. Additionally, to help you understand your options, we'll share a few of our existing articles focused on some of the top banking jurisdictions with ready-made companies at the end of the article.
How to Get a Ready-Made Company With a Bank Account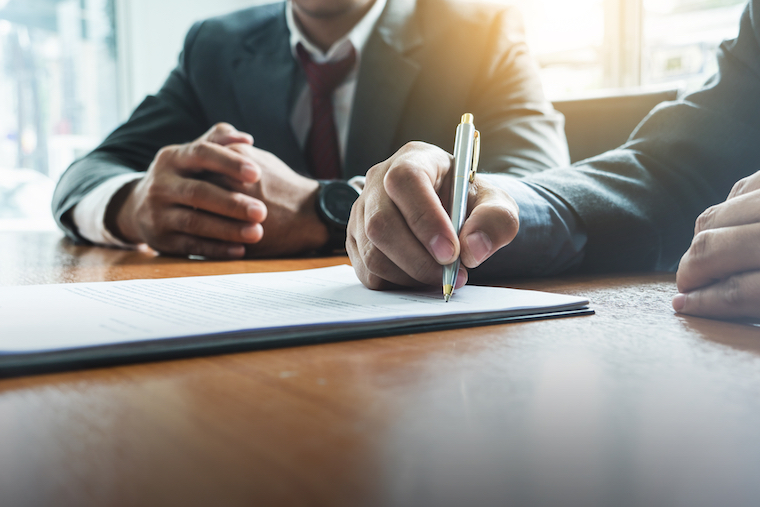 If you landed on this article, chances are you're in the market for a new company. And, because you value your time and money, you want that company to have a bank account in the easiest, most streamlined way possible. Who doesn't?
Unfortunately, banking has become one of the most challenging aspects of international business.
And depending on which country your company is from, the type of business you're in, and how much money you have, opening a bank account for a new company can be a painfully time-consuming process. Compiling documents, the due diligence process, and even financial obligations to open an account (such as high initial deposit and balance requirements) can make account opening feel impossible.
So it's no surprise that most people want to consider all of the options available so they can navigate these challenges in the fastest and most affordable way possible.
One of the popular options? Purchase a ready-made company with a bank account already in place. But, this too has challenges.
In fact, as discussed below, the disadvantages may outweigh the benefits. Below, see the pros and cons of buying a company with a bank account vs setting up a new company and opening an account on your own.
What is a Ready-Made Company With a Bank Account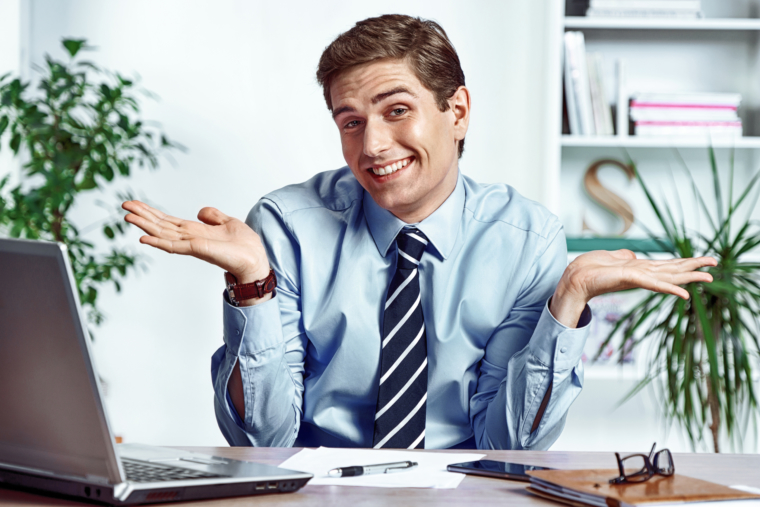 But first, what is a ready-made company with a bank account? And what are the options?
Basically, there are three types of ready-made companies with bank accounts that you can buy today.
1. Buy a Ready-Made Company and a Bank Account
This option involves paying a service provider for a company that is already registered and then getting them to "assist" you with opening a bank account. The only question is, if the service provider isn't a banking expert, how are they going to help you open accounts?
But here's the thing: banks want to deal directly with the owner of the company, not a third party.
Corporate service providers tend to have a few "go-to" banks. And, they simply send all of their clients to the same bank. There is no consideration for whether the bank will actually accept the client, the quality of the bank, the fees, or how long the account will stay open.
Additionally, the fees that most corporate service providers charge to "assist" with bank account opening range from $500 to $5,000. And that fee often only covers a one-time introduction to a banker, without any guarantee that you can open an account.
[If you want to see how you can solve your biggest account opening challenges and banking problems at a fraction of this cost, click here.]
2. Buy a Ready-Made Company With a Bank Account & Update the Bank
Yes, it is possible to buy a ready-made company that already has a bank account in place. This is possible in almost all international business jurisdictions. And, on the surface, there is absolutely nothing wrong with this as long as it's done in accordance with the relevant laws and regulations.
What most people overlook this approach, however, is that you still need to tell the bank that the company has had a change in ownership. And when you do that, most banks will put the new owner through the same onboarding and due diligence process that would occur if you opened a new account from scratch.
In other words, from a bank onboarding perspective, there is no real difference between buying a company with a bank account or without a bank account… except for the cost. You simply pay a larger fee upfront for a ready-made company with a bank account. But, in both cases, the bank will put the new owner through the same due diligence process.
3. Buy a Ready-Made Company From Your Private Bank
Yes, certain banks will actually sell you a ready-made company with a bank account.
In fact, top private banks and wealth managers from around the world offer ready-made companies to their clients, allowing clients to quickly and easily access various wealth management structures and investment opportunities.
So, instead of relying on a corporate service provider, your private banker will offer you the option to purchase an existing company. This company is either held by the bank or the bank's partner. It's effectively "sitting on a shelf." This results in fast and immediate banking. However, to access this service you'll need to be a client of the bank and already have an established relationship.
4. Buy a Ready-Made Company & Appoint a Representative to Open a Bank Account
This is a common strategy that foreign non-residents use when trying to open bank accounts all over the world.
What happens is this: you hire a local service provider, appoint them as a representative of the business, and then have them open accounts for the company. After the account is open, they then remove the service provider.
But there are two major problems with this approach…
1. You Must Repeat Due Diligence
First, after you remove the service provider from the account, most banks will immediately require the new signatory of the bank account to go through due diligence all over again. Meaning you're back at square one and you just paid the service provider for nothing.
2. Tax-Related Issues
Secondly, there could be potential tax issues with this approach. For example, in the US, if you appoint a US-based representative or manager, there's a possibility that your US company is now liable for US tax (since having US-based activities can create effectively connected income, or ECI).
There is still some debate about whether appointing a local representative or manager creates US-sourced income. If it does, then it would result in a US tax liability for the business. So, consult a qualified advisor before appointing a local manager, director, or representative based in the US or your desired jurisdiction.
5. Buy a Ready-Made Company With a Bank Account & Don't Update the Bank
This approach should not be used by anyone. Instead, we're simply sharing it to spread awareness about what NOT to do. Plus, information is power. In other words, if you're aware of the nefarious tactics that service providers use (and don't work), you're less likely to be swindled. If this option is ever suggested to you, run in the opposite direction and find another service provider.
This option involves purchasing a ready-made company with a bank account as described in Option 2 (above). But instead of informing the bank of the ownership change, the new owner simply continues operating the company as usual, with the same outdated account information, login details, and password. In other words, the new owner is pretending to be the old owner of the company.
Not surprisingly, this is illegal in pretty much every country. Additionally, it also goes against the account usage terms and conditions of every bank on the planet.
The reason why some people may do this is simple: they want to gain access to the banking system without going through due diligence. Obviously, this is not a legitimate or legal approach to account opening or banking.
Here are some common reasons why someone might do this:
The new owner is worried that if they inform the bank of the ownership change the account will be frozen
They are worried that they won't be able to pass due diligence because of their passport or residency
The new owner is poorly informed and doesn't realize what they are doing is illegal
The people that resort to this, are often doing so for illegitimate reasons. So it's no surprise that using this approach can result in account termination, trigger investigations into both you and your business, and even result in you being blacklisted by the bank or the jurisdiction.
Banking for a Ready-Made Company
So now that we've covered the major obstacles, you might be wondering what options you have left. Well, fortunately, there are many options available.
In our new report How to Open Bank Accounts for Offshore Companies, we help you find the best bank for international and offshore companies such as Belize, BVI, Hong Kong, Seychelles, and many more.
In this report, we share the specific banks, the most successful account opening strategies, the unspoken rules, and the lesser-known account opening requirements that offshore companies often overlook and need to be aware of.
Here's a glimpse of what you'll receive in this report…
The 5 biggest reasons why offshore and international companies can't open accounts and how to overcome them (Page 6)
8 factors you MUST understand before opening an account for your international or offshore company & the air-tight plans for each client type (Page 10)
The special "relationship secret" that will help you open accounts faster than any other strategy (Page 25)
How to identify and use traits that your company ALREADY has to effortlessly unlock accounts in 11 countries (Page 27)
Our list of more than 20 vetted BANKS (in good countries) that will actually accept international companies (Page 33)
And much, much, more…
Want more information?
More Detailed Insights
We've looked at the unique challenges faced by some of the most popular ready-made company structures. This includes companies in Belize, BVI, Hong Kong, and Seychelles in the following articles.
Use the articles below to learn more about your banking options–and discover the pros and cons of each structure:
Buy a Hong Kong Company With a Bank Account
Seychelles Company Formation With a Bank Account
Belize Company Formation With a Bank Account
BVI Shelf Company With a Bank Account
Want a Ready-Made Company With a Bank Account?
If you still want to move forward with a ready-made company with a bank account, there are plenty of service providers that are willing to take your money. But, the bank accounts with these pre-made entities often face problems and use poor-quality banks.
Of course, if you're looking to access a ready-made company with a bank account through an existing private banking relationship, your company's banking prospects change dramatically.
But, if you can't access this private banking option, what should you do?
Well, a better approach is to buy a ready-made company and then proceed to open an account with a bank that understands both you and your business. This way, you ensure that you're opening an account with a quality bank.
If you're ready to take action and start opening international accounts now, you can access GlobalBanks IQ, our dedicated international banking intelligence platform.
GlobalBanks IQ gives you everything you need to start finding and opening accounts for you or your business today.
When you join GlobalBanks IQ, you immediately unlock the GlobalBanks Database of international banks — home to 250+ banks in 50+ countries. 
And, you get access to our library of premium (members-only) reports. These inclued proven account opening strategies, country-specific banking options, and lists of banks for specific client types.
Plus, you unlock our account opening checklists, dedicated account opening alerts, and much more. 
To get started, click here to see if GlobalBanks IQ is the right choice for you to start accessing the benefits of international banking today.
You can also view all of the account opening solutions offered by GlobalBanks on our products page.