Unfortunately, there is a lot of misinformation blinding anyone that wants to open a private bank account. This is especially true for anyone just getting started, that doesn't know where to turn. So we're going to discuss exactly what private bank accounts are, who qualifies, and how to get one.
If you're wondering whether you're ready for private banking, stay tuned. We'll share insights below to help you decide whether you should go private or not.
What is a private bank account?
Private banking is basically wealth management. The two terms, "private banking" and "wealth management," are used interchangeably. 
A private bank account is a wealth management account held by wealthy individuals who can deposit above US $250,000 and want banking with more personalized service, a dedicated account manager, and financial management. Typically, the client's money is invested and managed by the bank.
Depending on where you bank and how much money you have, a private bank account can include different services:
Deposit accounts (savings, current, fixed deposits)

Wealth management

Financing (real estate, aircraft, yachts, and beyond)

Tax planning 

Estate planning services
We'll take a look at the benefits you can get from a private bank account below.
But first, if you'd like to get a head start on account opening abroad don't forget to download our FREE Non-Resident Banking Starter Guide right now!
How do you qualify for a private bank account?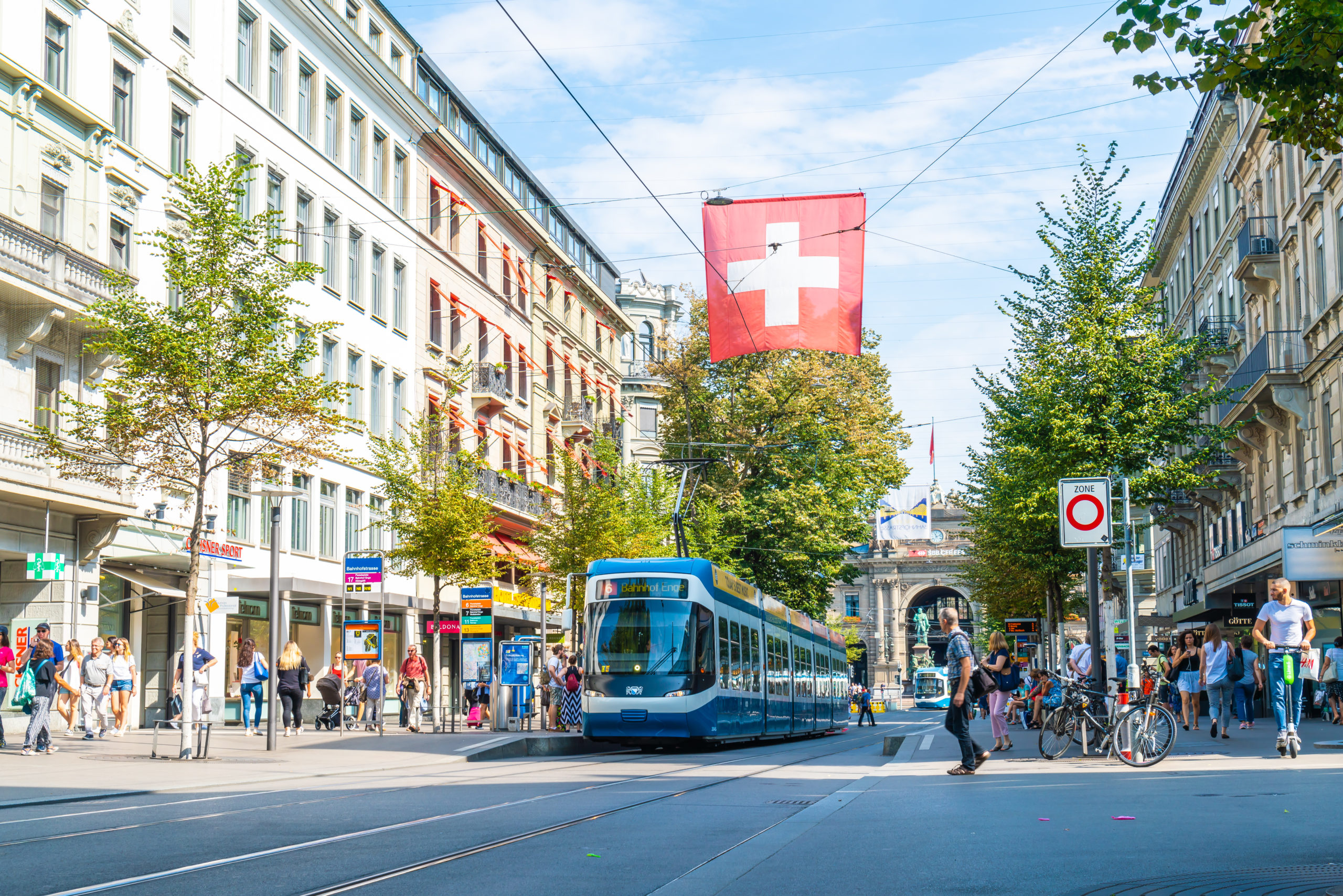 The simple answer is: have money. Exactly much money you need to open a private bank account will depend on which bank and country you choose.
If you want access to private banking services in Switzerland, Singapore, or Austria – be prepared to deposit a minimum of $1 million and up. Each bank has different requirements and exceptions.
If you just want a "premium account" at a retail bank, like HSBC Premier, you'll need to deposit a minimum of anywhere from $100,000 – $200,000. The required amount will depend on your banker and the country you apply in. Premium accounts at retail banks often say they have better service, special perks, and investment products but it's not always true.
What are the benefits of a private bank account?
Private bank accounts have a lot of benefits. From the luxury of having your own personal private banker, better rates on bank products, and all the wealth management services you need under one roof. But it doesn't stop there.
Dedicated account manager 

Personalized attention 

Access to specialists (e.g. tax, estate planning, trust administration, etc)

Perks and lower fees (e.g. free transfers, preferential rates, etc.)

Business banking benefits (lower fees, discounts, preferential financing, etc.)
How to Open a Private Bank Account?
There are three main questions that you need to answer before opening a private bank account. Your answers will determine which banks are best and what the account opening process will look like for you.
Here are the three questions you need to answer before opening a private bank account:
How much are you planning to deposit?

What private banking services do you want?

Are there any specific goals that you want to achieve?
After you have your answers sorted out, then you need to identify which banks match your requirements and which ones will realistically accept you. 
To do this, you'll need to spend time reviewing each bank's product and service offerings, detailed fee structures, talk to bankers to find out what account opening requirements and nuances are, closely listen for what is negotiable and what is not, and through it all try to find an experienced banker that you can trust. You'll also need to sniff out crazy fees, bad products, account limitations, and dud bankers.
After you have all that figured out, then you're ready to pull the trigger and open a private bank account.
You can do all the vetting yourself. Or, you can just use GlobalBanks Insider and let our analysts do all the heavy lifting for you.
For example, inside the GlobalBanks Database, you can access over 100+ private banks. These include banks from traditional private banking hubs like Switzerland, Liechtenstein, and Austria. More accessible but still respectable private banking hubs like Andorra and the Channel Islands. As well as world-class private banks in places like the UAE and Singapore. We've also found several premium banking and quasi-private banking options outside the mainstream in places that you wouldn't normally expect.
Here's a sneak peek at the inside of the GlobalBanks Database. If you become a GlobalBanks Insider, you'll get instant access. 
Behind each icon is an easy-to-digest profile filled with analyst insights, exclusive account opening strategies, first-hand experiences, direct bank contacts, and actionable intelligence. Find out who each bank is best for, what types of people and companies are accepted, if introducers are required, is remote opening possible, and other special considerations. You'll also get high-level highlights of items that our analysts think are spotty, strange, unique, or abnormally useful.
Remote Opening of Private Bank Accounts
When opening a private bank account, most people will travel to the bank in their desired country. This might include a trip to Europe, Asia, Middle East, or elsewhere depending on where you live.
Sure, you could open a "premium" account at your current local bank, but if the fees are high, service is horrible, and investment products are limited (or lackluster), then you're probably seeking better options elsewhere. 
But, what if you can't travel to open a private bank account? Well, you could find a private bank that allows remote account opening. While becoming increasingly difficult to find, if remote opening is still possible. You just need to know where to look and have the right information. 
Often, your willingness and ability to travel will play a role in where you open and which banks are accessible to you. Unless, of course, you have $10m+, then you have options and private bankers will travel to you. That said, if you have less than $10m+, you need to be more selective, especially if you want to open a private bank account remotely.
We outline remote opening options and strategies in our banking intelligence reports, available to GlobalBanks Insiders. In them, we cover which banks are best, account opening strategies, requirements for each bank (including the unspoken rules), which fees are negotiable and which are not, how to access special perks, and what to watch out for.
How Much Do You Plan to Deposit?
Depending on where you're from, private banking can mean different things. This is true both in expected services and the price of entry. We'll discuss these services below. For now, let's talk about how much you need to put down as a deposit.
Most private banks expect their clients to deposit at least $250,000 or the equivalent in local currency. But this would be an entry-level deposit. And this is much lower than what the more exclusive, top-tier private banks will require you to deposit, which is often $2,000,000 and up. But, sometimes that's negotiable. 
As mentioned, we have over 100+ private banks in the GlobalBanks Database. The opening deposits for these private banks range from US $100,000 to US $10,000,000.
But, be careful. $100,000 doesn't get you what it used to. In fact, a $100,000 deposit is more likely to get you a premier account, which is more like "private banking lite". It includes a lot of fancy marketing and a few special perks, without real substance. In fact, you might not even have your own private banker.
At the other end of the spectrum, opening with more than US $1 million is a different story. And at that level, you can expect personalized service, a dedicated account manager, wealth management services, and more.
To access the private banking world, expect to deposit at least US $250,000. This will ensure you have an account with a decent bank. But, as with any bank, before taking the plunge, there are other considerations you should review as well.
What Private Banking Services Do You Want?
This often boils down to your motivation for opening a private bank account in the first place.
Do you want access to certain investments?

Are there specific services that you must-have?

Do you want a dedicated private banker?

How much are you willing to pay in fees?

Do you want personalized attention, special perks, exclusive invites to impress someone or feel cool?
There's no wrong answer. If you want a private bank account and you can afford one, then great!
But there are other services that you should consider as well.
Each private bank will have different investment options, platforms, fee structures. You'll have to sort through each and make sure they are a good fit. Do they even offer investments that make sense for your tax situation? Are commissions absurd? Check.
There are other service-related factors you should consider as well. But again, what you want and need will depend on why you opened the account in the first place. So make sure to do the necessary due diligence beforehand.
Alternatively, you can use the GlobalBanks Database and review the 100+ private banks that we've already analyzed and vetted for Insiders. Here, you can compare private banks, their services, what it takes to get in, and their pros & cons without lifting a finger.
Are You Ready to Open a Private Bank Account?
If you're wondering if you're ready for private banking, you probably are. In fact, anyone with at least $100,000 to deposit can access private banking and wealth management services. 
The key is making sure you choose the right bank, banker and mix of services. After all, the goal of private banking is to make you more money – not drown you in fees.  
If you want to open a private bank account, you can get started by using the information in this article.
But there's also another way… 
The fastest way to find, compare, and open private bank accounts is through the GlobalBanks Database. It will help you find the best banks and start banking in over 50+ countries. 
And to access the GlobalBanks Database you need to join GlobalBanks IQ.
If you're ready to take action and start opening international accounts now, you can access GlobalBanks IQ, our dedicated international banking intelligence platform.
GlobalBanks IQ gives you everything you need to start finding and opening accounts for you or your business today.
When you join GlobalBanks IQ, you immediately unlock the GlobalBanks Database of international banks — home to 250+ banks in 50+ countries. 
And, you get access to our library of premium (members-only) reports, including proven account opening strategies, country-specific banking options, and lists of banks for specific client types.
Plus, you unlock our account opening checklists, dedicated account opening alerts, and much more. 
To get started, click here to see if GlobalBanks IQ is the right choice for you to start accessing the benefits of international banking today.
You can also view all of the account opening solutions offered by GlobalBanks on our products page.