When it comes to international banking, it's often difficult to open a bank account without a physical presence in a certain country. Though, thanks to technology, the internet, and the widespread adoption of video calling–this is starting to change.
In fact, we're starting to see a reversal in some bank policies that previously required in-person visits over the last five to ten years. Now, for the first time, a select number of mainstream banks are even conducting client onboarding without physically meeting a banker.
In today's article, we're going to share how you can go ahead and open an account 100% remotely. We'll also explore some key challenges and difficulties you'll undoubtedly face.
Additionally, we're going to talk through some of the common mistakes, scams, stumbling blocks, and deceptive marketing tactics that service providers use to hook their prey.
In other words, by reading this article you'll save time, money, and headaches when opening accounts remotely.
---
KEY TAKEAWAYS
It is 100% possible for non-resident individuals and foreign businesses to open accounts remotely
Not all banks offer remote account opening services
Opening accounts without being physically present can save you time and money
Not all banks that offer remote opening are suitable banking options
---
Before starting if this is your first time visiting GlobalBanks, don't forget to download your free copy of the Non-Resident Banking Starter Guide, which will help you get started opening bank accounts remotely around the world.
As mentioned, more mainstream banks are letting clients open an account with a physical presence. This is shocking. Especially considering that account opening at most banks around the world is actually getting more difficult, as regulations increase.
Yet, amongst this sea of difficulty, there are few highly sought after banks that make special exceptions.
For some banks, this is just a lesser-known part of their account opening policy. Meanwhile, other banks only waive physical presence requirements for certain types of people or businesses. And at other banks, opening an account without physically being present is only available through certain bankers.
But, as you'll see below, you have a few options available to open an account. The approach that will work best for you will depend on a few important considerations about your client profile and your perceived risk-level in the eyes of the bank.
With this in mind, it's important to understand these considerations before choosing which approach best suits you. Along with choosing the right bank, this single step can make or break your chance to open an account without being physically present.
Feel free to use the table of contents to jump ahead to the sections most relevant to you.
Table of Contents
Who Can Open an Account Without Being Physically Present?
Thanks to a reversal in onboarding policies at certain banks, many people (and businesses) can now enjoy remote opening that couldn't before. But certain banks will be better suited to certain client types.
Additionally, while the primary goal of this article is to help you open an account without having to be physically present, the second goal is to give you the tools needed to open at the best bank possible. After all, a bank account isn't going to do you much good if the bank is high-risk, has questionable practices, extortionate fees, and doesn't have the products and services you need.
With the above in mind, let's take a quick look at the different client profiles that can open a bank account without being physically present and the strategies they might use to do this:
Private Banking Clients Looking to Deposit $1mm+
When it comes to banking, the more money you have the easier everything becomes. Banks want to deal with wealthy clients and larger businesses with high turnover because they're more profitable.
Whether it's lending, generating fees from sending payments and transactions, charging management and performance fees for investing your wealth, or other services–the larger the deposit, the more money the bank can make.
So, it's no surprise that clients looking to open private bank accounts and deposit large sums of cash receive special attention from bankers.
In other words, instead of personally needing to visit a branch in person, the bank will come to you. And if you're a wealthy client looking to invest in other markets, access specific products, or diversify your banking portfolio, this can certainly be a convenient way to open an account remotely in the country of the bank.
Non-Resident Banking Clients
As discussed in previous articles, non-resident banking is becoming increasingly difficult around the world. The catalyst? Increasingly strict banking, information exchange, and compliance regulations. And, of course, massive data leaks, public scandals, money laundering cases, and general misuse of non-resident accounts by a few bad actors only make it worse.
As a result, any non-resident individual (or company) looking to open an account without being physically present knows how difficult things can be.… unless you have the right information, of course.
In past articles, we've explained how remote account opening works and how certain banks and bankers accommodate remote bank account opening in top tier banking jurisdictions. The key to success is keeping tabs on account opening policies across a wide range of banks, knowing which banks actually allow remote opening, which bankers to contact, and what types of clients are allowed to open an account remotely, without visiting the bank in person.
The amount you'll be expected to deposit varies, as well as the bank's expectations for that deposit. For instance, if you're looking to open a personal bank account remotely in Portugal, you can squeak by with a deposit of US $300. On the other hand, opening an account remotely in Singapore will require at least US $150,000. And in other countries, deposit requirements are much higher and there may be an expectation that you'll invest a large chunk of capital in affiliated bank products.
The point is, for non-residents, regardless of how much you're able to deposit, there are options out there to open an account without being physically present.
Offshore Companies
Offshore companies are one of the more contentious topics in the world of international banking. For that reason, many people think it's no longer possible to open a bank account remotely when it comes to offshore entities. But, that's not true.
You just need to know what you're doing, have the right information, and know which countries, banks, and bankers to contact. In addition, your personal risk profile, source of funds, and whether or not you can pass due diligence matters. And, finding banks and bankers that are familiar with your structure, industry, and your client profile is critical.
Most people simply have the wrong strategy going in and falsely conclude that it's "impossible" for banks to open accounts for their chosen structure. We discuss topics like this (and much more) in GlobalBanks Insider.
Similar to private banking and non-resident clients, there are a few important considerations for offshore companies. These include where your company is incorporated, how much you plan to deposit, your business description and the industry you're involved in, source of funds, estimated transactions flow, and of course the ultimate beneficial owner (UBO).
Offshore Companies Can Open Accounts Remotely
If your company fits within the bank's risk parameters, can pass due diligence, uses the right account opening strategies, and appears to be a profitable client, it'll usually be able to open an account. Of course, that requires you to approach the right banks.
And while most people think that offshore companies can bank in far-flung offshore jurisdictions these days, that's actually not the case at all.
In fact, depending on where your offshore company is from, you might be able to access some of the top banking jurisdictions around the world. These might include Andorra, Austria, Liechtenstein, Monaco, Singapore, Switzerland, the United States, and many others.
Note: We provide GlobalBanks Insiders with direct introductions to banks in each of the countries that open accounts for offshore businesses.
Bottom line: If you own an offshore company and you're looking to open a bank account remotely online, you have options. But, you need to have a good, hard look at your risk profile first. You also need to determine which account opening strategies are best for you. Finally, you need to carefully examine which banks will realistically take you on. Otherwise, account opening can get painfully time-consuming and extremely expensive. This is especially true if you have to repeat the process two or three times.
How to Open a Bank Account Online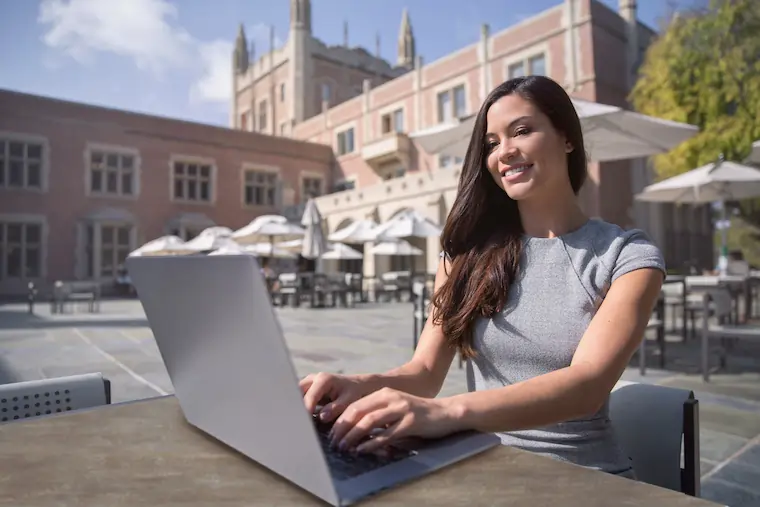 Okay, so you're probably wondering… "Great, I fit the description mentioned above. Now, how do I actually open a bank account without being physically present?"
Well, you have a few options available. And, as mentioned, these will depend on what type of client you are and which group you fit into. While we won't be outlining all of our strategies in this article, we will share some initial steps you can take to get started in the right direction. Our more detailed strategies and suggestions are reserved for our premium members, GlobalBanks Insiders.
Here are a few of the options you have to open a bank account without being physically present:
Increase deposit size so your banker comes to you
Use an international bank that doesn't require in-person visits
Find a bank that has integrated new tech to replace physical meetings
Delay your in-person meeting until a later date
Of course, there are other options that you might want to consider. However, we do not suggest using them. These typically involve engaging a service provider, paying for local support, or using a bank-introducing agent.
Here are the options that we do not suggest using to open a bank account remotely:
Hiring and appointing a local "manager" that you don't know to open accounts
Hiring and appointing a local "director" that you don't know to open accounts
Paying an introducer to fill out compliance documents and "manage" the account opening for you. Note: This one, in particular, is a really bad idea. The bank wants to deal with you, not a service provider. More on this in a second.
The key message to take away from this article is that it is entirely possible to open a bank account without physically being present. But to do so successfully, you need to understand each bank's account opening requirements. You also need to understand their unspoken policies on remote account opening. And finally, you must know which banks and bankers are actually willing to accommodate clients with your particular profile.
Important Warning Before Opening an Account Remotely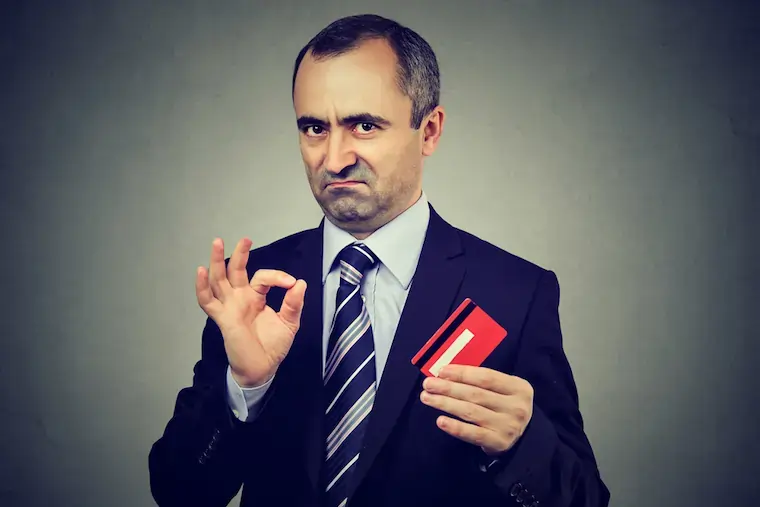 Before you try to open a bank account remotely, make sure the bank you've chosen is actually worth banking with, in the first place.
Unfortunately, many banks that will open a bank account for you from remote are pushed by introducers, referral agents, and corporate service providers. These groups often have a clear conflict of interest because banks pay them to introduce clients.
In other words, these introducers have zero motivation to help you find the best banking solutions. Instead, they're motivated financially by the bank to introduce clients in whatever manner possible. Of course, this includes if the bank is a horrible fit, charges extortionate fees, and has a horrible reputation.
That's why GlobalBanks refuses commissions, fees, and any other form of payments from banks and bankers. We do this to ensure that we can remain 100% independent, solely focused on helping GlobalBanks Insiders. That way our suggestions on which banks to use, which bankers to contact, and which account opening strategies could work best are always aligned with their goals.
But, if you're not yet a GlobalBanks Insider, you can still improve your chances of opening an account remotely. You just need to do the necessary research before opening accounts. And if you're using an introducer or a corporate service provider to find banks, question their motivations.
Additionally, you need to determine whether the bank is paying them to introduce you. Likewise, find out if the bank they're introducing is really a good fit for you.
Do You Need Help Opening an Account Online?
If you need help sorting out your banking options, want to know which banks will open a bank account for you without having to be present, or just aren't sure where to turn–we can help.
If you're ready to take action and start opening international accounts now, you can access GlobalBanks IQ, our dedicated international banking intelligence platform.
GlobalBanks IQ gives you everything you need to start finding and opening accounts for you or your business today.
When you join GlobalBanks IQ, you immediately unlock the GlobalBanks Database of international banks — home to 250+ banks in 50+ countries.
And, you get access to our library of premium (members-only) reports, including proven account opening strategies, country-specific banking options, and lists of banks for specific client types.
Plus, you unlock our account opening checklists, dedicated account opening alerts, and much more.
To get started, click here to see if GlobalBanks IQ is the right choice for you to start accessing the benefits of international banking today.
You can also view all of the account opening solutions offered by GlobalBanks on our products page.