Interest in opening a non-resident bank account in Canada has started to surge. Canadian banks, seen as safer alternatives to their international peers, are an attractive choice for foreign non-residents looking to open an international bank account. But, why now?
Simply put, when unexpected shocks rock the global economy, people start to question the safety of their money — rightfully so. Recent history has proven that a bank is no longer the conservative pillar we used to trust our money with.
In order to stay ahead of the competition, the bank needs to take risks. Lots of risks. And if you don't choose your bank carefully, you might find your savings are being used in ways that you wouldn't approve of. From funding highly leveraged investments to financing loans to low-quality borrowers, financial institutions use your savings however they see fit.
It shouldn't be a surprise that people seek safer banks during times of economic uncertainty. And one way they do this is by opening bank accounts in "safer" banking jurisdictions.
---
KEY TAKEAWAYS
It is 100% possible for non-residents to open a Canadian bank account
The account opening requirements will vary depending on your client profile but also from bank to bank
Bank accounts in Canada are protected by deposit insurance, up to C$100,000
Knowing which bank and banker to contact directly will increase your chances of getting your account open
To determine if you are eligible for a non-resident bank account it's important you know the deposit requirements and account fees before applying
---
While we've received questions about a number of banking jurisdictions over the past few weeks, a growing interest in Canada has stood out.
Canada's banking sector received a lot of positive attention after the 2008 financial crisis. Canadian banks were, at that time, hailed as some of the safest and best managed in the world.
Clearly, that positive reputation has carried forward. In the eyes of many, Canada is still seen as a safe banking alternative when compared to other developed countries.
That said, there are a number of variables that will determine whether you can (and should) open a non-resident bank account in Canada as a foreigner.
If you'd like to get a head start on account opening in Canada as a non-resident then download our FREE Non-Resident Banking Starter Guide right now!
In this article, we'll highlight these variables and give you the information you need to open a bank account in Canada.
Feel free to use the table of contents to jump ahead to the sections most relevant to you.
Table of Contents
Why Open a Non-Resident Bank Account in Canada?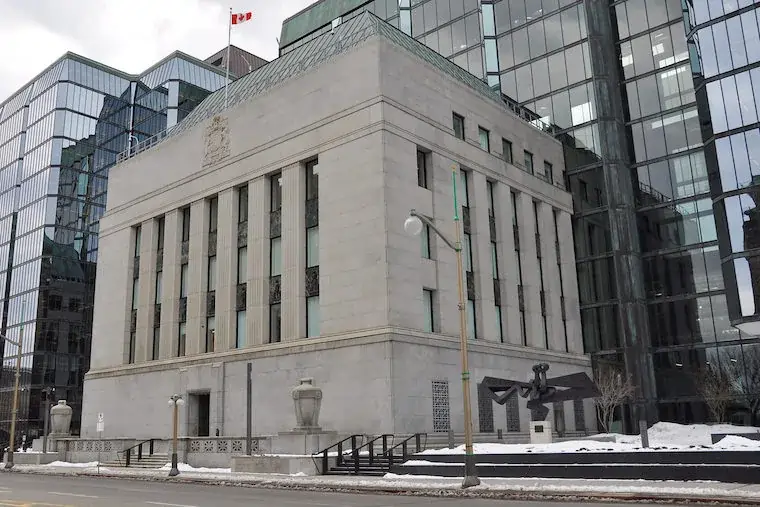 Let's take a quick look at why Canadian banks have such a good reputation in the first place…
The 2008 Financial Crisis:
Canadian banks didn't escape the pain of the 2008 financial crisis. They were hit with approximately $12 billion in subprime losses following the crisis.
Now, that's nothing compared to the individual losses absorbed by most major banks in the US. But, keep in mind, the US banking sector is 10 times the size of Canada's, US $1.4 trillion to US $100 billion respectively.
Still, even the largest banks in Canada didn't face the same systemic banking issues that shocked the US.
Most analysts attribute this to Canada's regulatory framework. Others point to a more conservative Canadian "culture" as a leading driver of safety. We think it was likely a combination of both, along with some luck.
But what about the safety of bank accounts in Canada today?
Is It Safe to Open a Bank Account in Canada as a Non-Resident?
When it comes to banking, there are several factors that we consider to determine whether or not a jurisdiction is safe.
These factors include things like government finances, the central bank, the currency, deposit insurance, bank regulation, and many others.
When we publish our Banking Intelligence Reports (available to GlobalBanks Insiders), our analysts conduct an in-depth analysis of each factor, so you don't have to.
Taking a bird's-eye view, Canada is generally sound politically, economically, and socially.
But, there are a few areas of concern that shouldn't be overlooked. For instance, Canadian gross debt to GDP currently sits at 85%. Increased government debt means less room to support a banking sector in crisis. And as the government continues to focus on the current health emergency, debt will certainly be on the rise.
Global rating agencies have already said that Canada's debt could become an issue, sharing that it is already high compared to other AAA-rated jurisdictions. This could lead to a downgrade of Canada as a jurisdiction, which could have negative implications for Canada's banks.
The Loonie is also worth considering before opening a Canadian non-resident bank account. Market volatility, and in particular decreased trade with the US, could drastically impact the value of CAD vs the USD. If your funds originate in USD and you hold deposits in CAD, you could see a sharp decrease in the value of your deposit in USD terms.
On a positive note, Canadian bank accounts are protected by deposit insurance, up to C$100,000. And while the country's gross debt to GDP is high, the government still has room to step in if there was ever a systemic shock to the banking sector.
Generally speaking, Canada's banking sector is sound, at least when it comes to financial instruments–risk-oriented investing is typically left to natural resource exploration, both domestically and abroad.
But again, whether a bank is safe or not also depends on the individual bank.
We've explained how to assess an individual bank's financials in countless articles before. In this article, the focus is on how to open a Candian non-resident bank account.
Remember: If you're a GlobalBanks Insider, you have direct access to our team of analysts for real-time support so feel free to ask questions at any time.
The Best Canadian Banks to Open a Bank Account With as a Non-Resident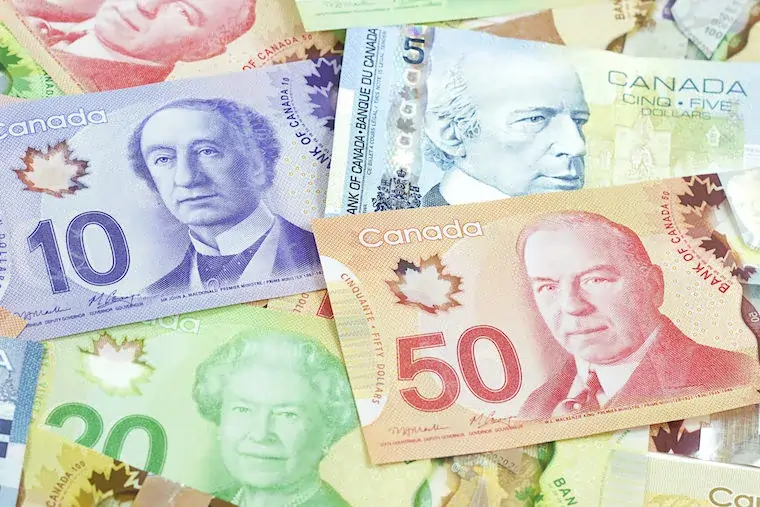 If you've spent any time researching how to open a Canadian non-resident bank account, you've probably come across several service providers saying it's not possible to accomplish on your own. They're lying.
These service providers are trying to convince you that you need their help to open a bank account as a non-resident.
Of course, like every other country, whether or not the bank will let you open a bank account will also depend on your citizenship, residency, source of income, the documentation you have available, and several other variables.
In other words, if you have the right account opening strategies and banker contacts, know which financial institution (and branch) will open a bank account for your specific client type, and know the most common mistakes (and what not to do), you can open a Canadian non-resident bank account on your own.
In fact, there are a number of specific programs being offered by Canadian banks. Such programs allow non-residents to open accounts in Canada.
But with more than 85 banks and over 6,000 branches in Canada, knowing which bank (and branch) to approach and which strategies to use can be a very daunting task for non-residents.
This is especially true if you decide to open a bank account on an upcoming visit to the country. You don't want to waste your time and money by applying at the wrong bank or location.
We recommend opening a bank account with a financial institution in Canada that has non-resident programs. Alternatively, a bank that deals with international clients on a regular basis is also good. This will ensure that your banker and the bank's customer support staff are clear with your needs as a client. This type of bank will also be more likely to have bank accounts and services that cater to your needs as an international client.
Unlock Special Banking Opportunities With a Canadian Bank Account
Having a personal account in Canada and establishing a banking relationship has other perks. It can make business banking in Canada easier for you in the future.
And you shouldn't discount Canada as a destination for business banking. A Canadian bank account can form an important part of your international banking and tax strategy. This is especially true if you operate an international business that receives payments from customers in different countries.
When you join GlobalBanks IQ, you receive actionable intelligence and strategies, tailored for specific client types and account opening in specific countries.
GlobalBanks IQ helps foreign non-residents, entrepreneurs, and businesses access the offshore banking world. We arm you with actionable banking intelligence, personal banking contacts, and a comprehensive bank database. This will give you the in-depth strategies and account opening secrets that you need to unlock the offshore banking world.
Each month, we send an exclusive banking intelligence report to GlobalBanks IQ Members, compiling the latest account opening trends, banking hacks, and the opportunities we've spotted in one easy-to-read brief, filled with case studies, first-hand experiences, and actionable insights.
Ready to Open Bank Accounts in Canada as a Non-Resident?
Don't pay service providers thousands of dollars to provide unnecessary paperwork and perform unneeded tasks to open an account in Canada. Instead, use GlobalBanks IQ and open a Canadian non-resident bank account all by yourself.
If you're ready to take action and start opening international bank accounts now, whether in Canada or not, you can access GlobalBanks IQ, our dedicated international banking intelligence platform.
GlobalBanks IQ gives you everything you need to start finding and opening bank accounts for you or your business today. Including how to open an account online. 
When you join GlobalBanks IQ, you immediately unlock the GlobalBanks Database of international banks — home to 250+ banks in 50+ countries. 
And, you get access to our library of premium (members-only) reports, including proven account opening strategies, country-specific banking options, and lists of banks for specific client types.
Plus, you unlock our account opening checklists, dedicated account opening alerts, and much more.
To get started, click here to see if GlobalBanks IQ is the right choice for you to start accessing the benefits of international banking today.
You can also view all of the account opening solutions offered by GlobalBanks on our products page.