When it comes to banking in the Caribbean, most people skip over Curacao offshore banking options in favor of the Bahamas, Cayman Islands, Bermuda, or other island nations.
But with Caribbean banks losing critical correspondent relationships and getting blacklisted left and right, finding viable offshore banking options is becoming a challenge.
Fortunately, there are plenty of options available. And while a number of Caribbean nations are no longer safe jurisdictions for your deposits, several offshore banking jurisdictions are starting to come back to the forefront… and Curacao might just be the country you've been waiting for.
In this article, we're going to explore Curacao offshore banking. Including how to determine if it's a good option for you, and why Curacao is considered a bit of a hidden gem for some people and their companies.
Curacao Offshore Banking 101
Before diving into how to open an account in Curacao, here's a high-level overview of what you need to know before you bank here:
Curacao is a tiny island in the Caribbean, 40 miles from Venezuela, and a 3-hour flight from Miami.
It's not a tax haven (anymore), nor is it a financial powerhouse.
One thing that makes Curacao incredibly interesting? It's Dutch.
More specifically, it's part of the Kingdom of the Netherlands, built on Dutch laws and European sensibility.
The Netherlands is responsible for foreign policy, defense, and entering into international agreements. The arrangement is reminiscent of the UK's relationship with the Isle of Man, Gibraltar, or Jersey.
Citizens of Curacao are Dutch and have Dutch passports.
The Curacao offshore banking sector is under-the-radar. In fact, it's almost never talked about.
When Curacao Was a Tax Haven
Back in the 1950s, Dutch elites carefully molded Curacao into the ideal offshore center. They shaped laws, tax incentives, and secured high-profile tax treaties that were out of reach for most island nations. By the 1970s, the Dutch ingenuity paid off and Curacao was a booming offshore financial center.
A big driver? American companies could use the American-Antillean tax treaty, set up companies in Curacao, snag a 0% tax rate on dividends from The Netherlands, and completely avoid US withholding tax. It was seen as dividend routing at it's finest.
Plus, Dutch companies could do all sorts of magic tax minimization tricks with Curacao. After all, Curacao was a tax haven built for and by the Netherlands.
But eventually, it all fell apart. Curacao lost its competitive edge and was destroyed by two things, (1) the loss of the US tax treaty and 2) the onslaught of more attractive international agreements that rendered Curacao useless for Dutch and offshore companies.
Why is Curacao Offshore Banking Interesting Today?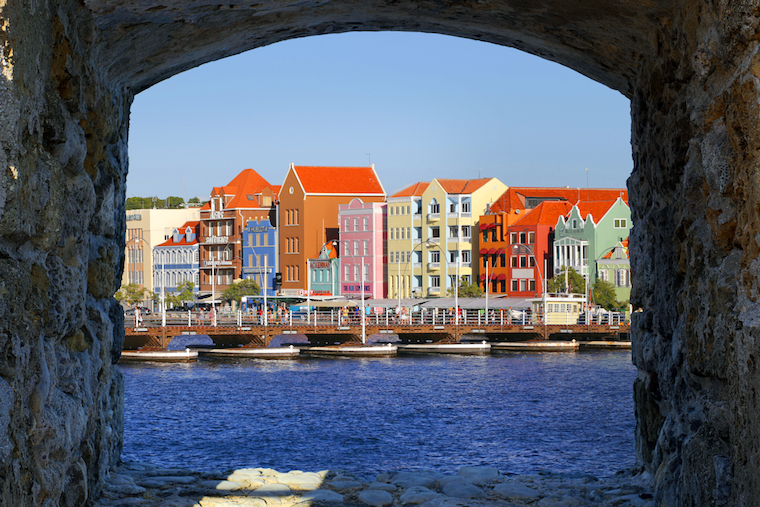 We've already mentioned a few of the reasons that make Curacao interesting. Such as it being ruled by Dutch law, friendly with the US, on the OECD whitelist, and it has a relatively "clean" image.
But, here's what makes Curacao stand out compared to other Caribbean banking options for the right clients…
1. Accepting of High-Risk Industries
Curacao has an online gambling and gaming industry. So, online gambling and casinos, licensed gaming companies, and gambling affiliates, they're all here. This means select banks in Curacao understand high-risk industries better than other jurisdictions. Sure, you still need to go through standard compliance procedures. And, you'll probably pay higher fees if you get an account open. But, if you're struggling to open accounts elsewhere because you operate in one of these high-risk sectors, banking in Curacao might be a good option for you.
2. Accepting of Foreign & Offshore Companies
Finding a bank that's willing to open a bank account for an offshore company or a foreign company with no local economic substance is increasingly difficult, even in the Caribbean. So, some people are initially attracted to Curacao banks for this reason. But they might continue banking here for one of the reasons listed below.
3. Interim Banking Solutions for Foreign Companies
Sometimes, your "ideal" bank isn't easily accessible or takes time to open. For example, let's say that you set up a Singaporean company and you can't physically travel to Singapore until next year to open a bank account. But, you still need a bank account in the interim so you can start doing business. This is where a jurisdiction like Curacao might come in handy. It's not your "preferred" banking destination, but it's an interim solution that allows you to continue to do business and send and receive transfers.
4. Remote Opening is Still Possible
The number of banks willing to open accounts remotely for foreign companies is constantly decreasing. So, those who are desperate for remote opening but are less concerned with bank qualification and don't mind high fees may find certain Curacao banks worth exploring.
5. Squeaky-Clean Reputation
No one considers Curacao to be a tax haven. It's not even on any blacklists. And, The Netherlands is motivated to keep it that way. After all, if Curacao ever started upsetting international regulators, it's the Netherlands that has a problem.
Remember: the Netherlands has one of the largest "non-tax havens" in the world. They have a long history of creating bulletproof tax loopholes that don't upset anyone. Case in point: The Irish Dutch Sandwich strategy is a staple for pretty much every international corporation. In other words, the Dutch are smart, and they don't want enemies. 
6. Low Taxes, But Not a Tax Haven
Curacao has one of the lowest tax regimes in the Caribbean, but it's not a tax haven. For example, personal income taxes can get up to a high of 45% for some, and it's applied to worldwide income. As for corporate tax, it can range from tax-free to 2% and can get up to over 30%, depending on your business and what you qualify for.
7. Good Bandwidth & E-Infrastructure
Curacao has the strongest broadband network in the region, thanks to the strategic placement of fiber optic cables and investment in local telecom infrastructure. Also unique is the fact that unlike other island nations, entrepreneurs actually have the option of hosting servers and creating a real economic substance here, which is extra important if you're involved in one of the high-risk industries referenced above.
8. Low (or No) Minimum Balance Requirements
Some banks in Curacao don't have any minimum balance or deposit requirements. This is unique, as most offshore banking jurisdictions will require large opening deposits in order to establish a relationship. With this in mind, Curacao offshore banking can be an attractive option for those who cannot make significant deposits right away.
Bonus: Easy & Affordable "Listed" Entities
Yes, you read that right. If you want a publicly listed company on a real stock exchange, Curacao could be the ticket.
Why would you want a listed entity in Curacao? Sometimes, having a "listed entity" is desirable for tax purposes or even to handle your concerns about CRS reporting.
Whatever the case, the Caribbean is filled with small, accessible stock exchanges that allow people to list companies quickly, affordably, and with far less red tape than other jurisdictions. Curacao is no exception, as it has the Dutch Caribbean Securities Exchange and the Startup Stock Exchange which allow startups to list with minimal financial requirements.
Who Can Benefit From Curacao Offshore Banking?
Now that we've covered why you might consider Curacao offshore banking, let's talk about who it can benefit. After all, offshore banking isn't for everyone. And opening accounts in Curacao is no exception.
Generally speaking, Curacao offshore banking can be a useful backup banking option for certain entrepreneurs, businesses, and offshore companies.
But let's take a look at three specific examples:
Foreign & Offshore Companies Struggling to Open Accounts
As mentioned above, if you have an offshore company you can consider opening in Curacao. Banks here, like most places in the Caribbean, are very familiar with offshore jurisdictions (especially those from within the region). However, unlike many of Curaçao's offshore peers, banks here can still open accounts for foreign and offshore companies that do not have an economic presence. And that could be an important consideration for you if you have one of these businesses.
Individuals & Companies Wanting White Listed Jurisdictions
Sometimes, banking or registering a company in a tax haven can have unintended tax consequences. For example, sometimes simply paying or issuing dividends to companies located in certain tax havens can trigger withholding taxes or higher tax rates in the sending jurisdiction. For this reason, Curacao may be interesting to some, as it is on the OECD whitelist, part of the Kingdom of the Netherlands, and very unlikely to upset any major international tax authorities in the future.
Online Gaming or Gambling Entrepreneurs
Many entrepreneurs come to Curacao to acquire licenses and start businesses in online gambling, gaming, lotteries, and betting space. And while Curacao may not be as prestigious as a continental European country, being a part of the Kingdom of the Netherlands and having Dutch laws, it's pretty close. Plus, entrepreneurs and corporations can acquire licenses and get set up in Curacao for a fraction of what it would cost in more mainstream jurisdictions.
With this in mind, let's take a quick detour and look at one of the most interesting industries in Curacao, gaming, and gambling.
Curacao's Gaming & Gambling Industry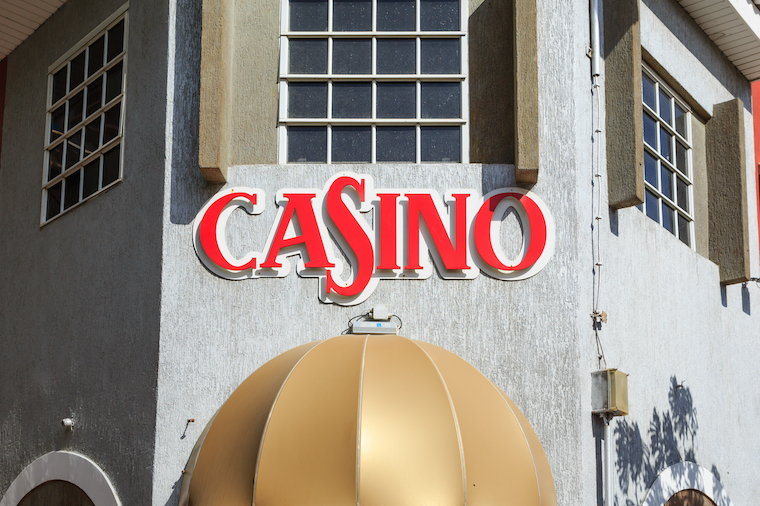 Gambling licenses in Curacao are easier and more affordable to acquire than other jurisdictions. For example, gambling licenses in the Isle of Man and European countries are typically far more expensive. So, Curacao is a cost-effective way to get started if this is an industry you want to enter.
Plus, Curacao's Dutch legal system has an edge when comparing licenses from less reputable jurisdictions. For instance, gambling or gaming licenses from other countries may be poorly regulated, have unclear rules, be less tax-efficient, suffer from poor reputations, or are simply issued by countries on one of the many international blacklists or watchlists.
In fact, many countries don't even have a formal licensing system and simply offer unregulated ad hoc solutions — if you're looking at licenses, you have no doubt come across such options. This is not a solution. It's an expensive and headache filled money trap.
After all, if banks don't trust that your business is properly regulated, your license is credible, or the laws in the country that issued the license is credible, your banking and payment options aren't sustainable. In other words, you are going to struggle to open (and keep open) bank accounts for your business so long as you continue operating under that structure.
For these reasons, Curacao is an interesting jurisdiction for anyone interested in this space and can provide direct access to banking options as well.
Curacao Offshore Banking Challenges
Now, Curacao offshore banking isn't without its challenges. There are a few important considerations that you need to review before opening accounts here, including:
High Fees & Currency Limitations
Some banks will only open accounts in Dutch Antillean Guilder (or ANG). And to open a US dollar account, the bank you choose might need to get special approval. That said if you are sending or receiving money in foreign currencies (other than ANG), be sure to calculate the fees first. For instance, banks in Curacao sometimes charge a 1% fee for inbound transfers, and that's not including currency conversion fees. Depending on how you plan to use the account, this could impact your decision to bank here.
No Deposit Insurance
Like many offshore banking jurisdictions, banks in Curacao do not offer any deposit insurance. When compared to banking in the EU (EUR 100,000 deposit insurance) or the US (USD 250,000 deposit insurance), that might concern you. But we don't recommend relying on deposit insurance anywhere in the world. Instead, you should make sure you're comfortable with the bank's Solvency and Liquidity Ratios as well as how they operate (and use your money) before opening accounts.
Correspondent Bank Relationships (CBRs)
The future loss of correspondent banking relationships (CBRs) is another risk of banking in Curacao, especially over the long-term. Like other island nations, Curacao has correspondent banking risks. So understanding which correspondent banks your bank uses, as well as the strength and stability of those relationships, is important.
For example, in 2017 and 2018, Curacao's banking system lost 17 CBRs. This was offset by the fact that 10 new relationships were gained, for a total loss of seven for the period. Not as bad as Belize, but still not great and worth considering.
Ready to Unlock Curacao Offshore Banking?
If you need help sorting out your banking options, are struggling with account opening, or just aren't sure where to turn, we can help.
If you're ready to take action and start opening international accounts now, you can access GlobalBanks IQ, our dedicated international banking intelligence platform.
GlobalBanks IQ gives you everything you need to start finding and opening accounts for you or your business today.
When you join GlobalBanks IQ, you immediately unlock the GlobalBanks Database of international banks — home to 250+ banks in 50+ countries. 
And, you get access to our library of premium (members-only) reports, including proven account opening strategies, country-specific banking options, and lists of banks for specific client types.
Plus, you unlock our account opening checklists, dedicated account opening alerts, and much more. 
To get started, click here to see if GlobalBanks IQ is the right choice for you to start accessing the benefits of international banking today.
You can also view all of the account opening solutions offered by GlobalBanks on our products page.