Opening a Cayman Islands bank account is far less dubious than Hollywood wants you to believe. In fact, thanks to new compliance measures, it's now difficult for regular, law-abiding citizens and small businesses to open accounts here.
That said, non-resident individuals and businesses can still open a Cayman Islands bank account–in most cases, it can even be done remotely. But to open an account, you will need to provide certified documents, transparent records, and (as we'll discuss) ties to the Cayman Islands.
In today's article, we're going to cover the main hurdles you'll need to overcome when opening accounts. We will also discuss who should consider banking here, and what the benefits are. Finally, we'll also discuss how you can start opening accounts today.
But before diving in, don't forget to download your free copy of the Non-Resident Banking Starter Guide, to help you get started opening accounts in the Cayman Islands and elsewhere…

Many people think that international banking started in Cayman at the turn of the century… but, that's wrong.
International banking in Cayman didn't start until the mid-60s when Scotiabank setup operations and started to shape the banking landscape.
Before that, Cayman was a sleepy island with little more than a domestic banking sector propped up by Barclays to support the burgeoning British colony.
Cayman Islands Offshore Banking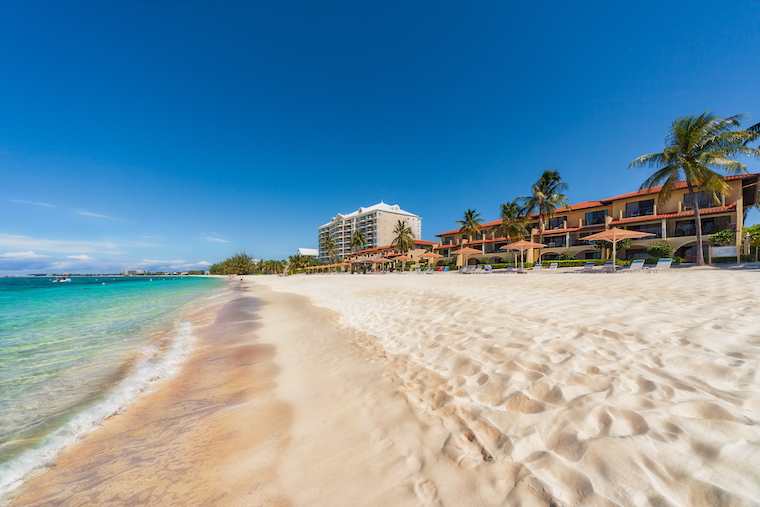 Today, Cayman is widely seen as one of the most important cogs in the international banking world. And, for good reason.
It's the world's fifth-largest financial center, home to 75% of all the world's hedge funds, and has US $674 billion on deposit–not bad for a country of less than 60,000 people.
In general, opening businesses, setting up hedge funds, and even acquiring residency in the Cayman Islands is an administrative process that most people can navigate… so long as they can afford the fees.
But banking is a different situation altogether. While the media, tax haven hating journalists, and Hollywood scriptwriters would have you believe that George Town is the dirty money capital of the Caribbean… that couldn't be further from the truth.
In fact, Cayman is one of the most challenging jurisdictions to open non-resident bank accounts for both individuals and businesses. In other words, banks here don't roll out the welcome mat for anyone anymore, especially criminals and tax dodgers.
So who should bank here? Let's take a look…
Who Should Open a Cayman Islands Bank Account
Banking in the Cayman Islands can have a lot of benefits for certain people and companies. But, whether you should open a Cayman Islands bank account comes down to your banking objectives.
With this in mind, here are the groups that typically benefit the most from opening a Cayman Islands bank account:
Non-residents with existing ties to the Cayman Islands
Non-residents planning to establish clear ties to the Cayman Islands
Businesses looking to invest in the Cayman Islands
Individuals or businesses with existing relationships with Cayman Islands banks
Trusts & estate planning entities
Investment funds with ties to Cayman
If you fit into one of the groups above, you might be able to tap into the Cayman Islands banking machine–but don't forget, not all banks are created equal, and choosing the right bank (and banker) isn't always easy.
Why Open a Bank Account in the Cayman Islands?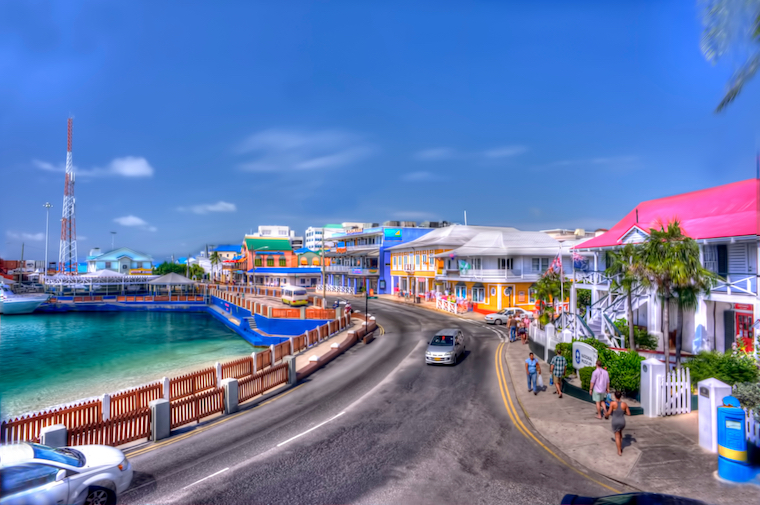 The benefits of a Cayman Islands bank account are what you'd expect in similar jurisdictions including strong asset management, wealth management, and more. Here is a quick look at the top benefits that most people look for when opening accounts here:
Asset management
Estate planning
Tax planning
Investment services
Stable banking options
Strong and transparent legal framework
Close proximity to North & South America
And much more…
Likewise, as you'll find in other offshore financial centers, Cayman is teeming with sophisticated bankers, service providers, and professionals that understand the banking needs of individuals and businesses with international footprints.
In other words, they understand non-resident banking. And, for some, that's an important consideration when deciding where to build and protect your nest-egg.
Of course, if you're planning on moving to the Cayman Islands, there are even more benefits. Cayman is a tax neutral jurisdiction, which means in addition to having no corporate tax, they don't have any personal taxes either, including:
Income tax
Capital gains tax
Wealth tax
Inheritance tax
Property tax
Withholding tax
Payroll tax
In other words, Cayman offers a similar option to Monaco in that it can (depending on where you're from) entirely remove your personal tax liabilities. But, unlike Monaco, you don't have Europe in your backyard.
How to Open a Cayman Islands Bank Account
If you're planning on applying for a Cayman Islands bank account, you'll need to prepare to pass an extensive due diligence process. This means you, your business (if you're applying for a corporate account), and your ties to the Cayman Islands.
Of course, the amount that you plan to deposit, the services you're interested in, and whether or not the bank perceives you to be a profitable client for the bank also come into play. But, we talk about this in more detail in GlobalBanks Insider.
Let's take a closer look at some account opening considerations now:
Economic substance
Unlike many international banking jurisdictions, banks in the Cayman Islands require and now strongly enforce existing ties to the country. That means you're not going to be able to squeeze in by just saying you'd like to visit on holidays. Instead, you'll need to have (and demonstrate) meaningful ties that the bank will be able to verify.
This requirement is starting to be heavily enforced and many banks take it very seriously. That said, depending on which bank and banker you speak to, you may find that some banks are willing to accommodate looser ties than others.
If you're a GlobalBanks Insider, just message us and we can help you identify the best banks based on the ties you already have or can acquire.
Sizeable deposit
The initial deposit size required varies from country to country and bank to bank whenever opening accounts. And that can make account opening even more challenging. So making sure that you are within the range of what your Cayman bank requires is an important step to consider before applying.
At some banks, you can squeeze by with a few thousand dollars. But, if you're looking to open an account with a decent bank, expect to deposit at least somewhere between US $50,000 and $100,000. But again, this amount will vary based on the bank you speak to and the banker you're talking to. Of course, if you're looking to tap into Cayman private banking options you will be expected to deposit significantly more.
Transparent Beneficiary
It's not the 90s anymore. The days of anonymous shell companies, bearer shares, and unidentifiable beneficial owners are over. So, if you have a legitimate desire to open a Cayman Islands bank account, you'll need to be able to present yourself to the bank in a transparent manner. This is true both for individual accounts, and business accounts.
With this in mind, knowing how to present your client profile is one of the most important things you need to determine before applying. We help GlobalBanks Insiders do this by helping them understand their client profiles better. And in many cases, we publish specific reports that cater to each client type and risk profile.
Choosing a Cayman Islands Offshore Bank
When you're looking to open international bank accounts as a non-resident, you will usually have five or six banks to choose from in each country. If you're lucky, you might find up to 10 different options.
Well, Cayman is no ordinary banking hub. And you'll have a lot of homework to do if you plan on reviewing all of the available options. Plus, if you don't have the right contacts, just getting an email response is difficult.
Today, there are over 120 banks currently licensed in the Cayman Islands. Nine of these are domestic banks, while only 114 cater to foreign non-residents.
If you're planning on obtaining residency, then you'll want to approach one of the domestic banks or banks overseas. For everyone else, you have 114 banks to choose from.
As always, every bank is different in terms of their specific requirements. Similarly, bankers have different client preferences, deposit requirements, and more.
So make sure you take the time to find the best bank, the right banker and understand all of your options before applying for a Cayman Islands bank account.
Ready to Open a Cayman Islands Bank Account?
If you want to open a Cayman Islands bank account and need help figuring out what to do next, you can get started by using the information in this article. Of course, if you'd like some help getting started, we can help…
If you're ready to take action and start opening international accounts now, you can access GlobalBanks IQ, our dedicated international banking intelligence platform.
GlobalBanks IQ gives you everything you need to start finding and opening accounts for you or your business today.
When you join GlobalBanks IQ, you immediately unlock the GlobalBanks Database of international banks — home to 250+ banks in 50+ countries. 
And, you get access to our library of premium (members-only) reports, including proven account opening strategies, country-specific banking options, and lists of banks for specific client types.
Plus, you unlock our account opening checklists, dedicated account opening alerts, and much more. 
To get started, click here to see if GlobalBanks IQ is the right choice for you to start accessing the benefits of international banking today.
You can also view all of the account opening solutions offered by GlobalBanks on our products page.