Whether you're just getting started with internationalization or you're already structured offshore, there's a strong possibility that you've been pushed to buy a Hong Kong company with a bank account at one point or another… and there's a good reason for that.
Hong Kong companies are a favorite of service providers, lawyers, and international gurus. Each of these groups pushes Hong Kong as a safe, stable, and desirable option for anyone looking to internationalize their business or investment activities.
What's not to love? Hong Kong companies are tax-efficient and relatively low cost to maintain. Plus, they're registered in a respected international jurisdiction with lots of banks.
Unfortunately, the reality of owning and operating a Hong Kong company can be very different… especially today.
In today's article, we're going to break down everything you need to know before you buy a Hong Kong company with a bank account. We'll also explore the challenges you'll face, the benefits, and a few alternatives.
If this is your first time visiting GlobalBanks, don't forget to download your free copy of the Business Banking Starter Guide. It's designed to help owners of offshore and international companies open bank accounts around the world, including Hong Kong companies.

If you decide to buy a Hong Kong company with a bank account, you have two options. First, you can buy a shelf company with an existing bank account. Or, second, you can pay someone to incorporate a new company and then also get them to help you open a bank account. We'll explore both of these options along with the pros and cons of each below.
For now, just know that regardless of the approach you take, you'll quickly learn that banking for a Hong Kong company isn't as easy as you've been told.
While Hong Kong companies do have benefits, the issue lies in banking. Opening a bank account for a Hong Kong company today is a serious challenge.
Additionally, the independent and stable Hong Kong that many of us knew and loved in recent decades is quickly slipping into the shadow of China. Political unrest, protests, and new laws make it an increasingly undesirable (and unpredictable) banking destination.
In fact, we've already seen many people and companies move their banking relationships out of Hong Kong in favor of more stable banking jurisdictions.
But don't worry, this article isn't about China's takeover of Hong Kong. Instead, it's a practical guide to banking for Hong Kong companies.
Why is Hong Kong Considered a Top Offshore Jurisdiction?

For the last quarter-century, Hong Kong (along with Singapore), has easily been one of the preferred places to conduct business not only in Asia but around the world. In fact, the famed American economist Milton Friedman referred to Hong Kong as the "world's greatest experiment in laissez-faire capitalism".
It was this free-market approach to regulation and business that made Hong Kong an excellent hub for anyone engaged in international trade and finance. But the real catalyst for Hong Kong's success can be attributed to one place: China.
Following the introduction of China's Open Door policy in 1978, Hong Kong became the favorite conduit for foreign investment into the mainland (and vice versa). With it came banking, services, and yes, advantageous company legislation.
Experienced financiers, the jurisdiction's openness (and familiarity) with offshore finance, and its willingness to do business with pretty much everyone created an offshore haven akin to the Cayman Islands, the Bahamas, and some might even argue London.
What Does it Mean to Buy a Hong Kong Company With a Bank Account?

As mentioned, when it comes to buying companies with a bank account, you're typically considering one of two options, buying an existing company with a bank account or paying for a new company to be opened with a bank account. Let's take a look at both options.
Option 1: Buy a Hong Kong Company With a Bank Account That is Converted to the New Owner
In this scenario, after you buy the Hong Kong company, the bank is informed of the ownership change. That means they find out about the new UBO, and any relevant particulars. The bank immediately puts the new UBO (and any new shareholders and directors) through the standard due diligence process. If anything comes up fishy, the bank closes the account.
It's important to note that just because you buy a Hong Kong company with a bank account, it doesn't mean that the bank account attached to it will stay open. Nor does it mean that you get to "bypass" the bank's due diligence process. The bank can still terminate the account at any time if they don't like what they see.
In fact, the only difference between buying a Hong Kong company with a bank account and setting up a new company and applying for a bank account is that you have the old baggage of the past owners liabilities, debts, and past business history hanging over your head.
Option 2: Service Provider Sells You a Hong Kong Company & Then Says They'll "Help" You Open a Bank Account
In this scenario, you are buying a Hong Kong company without a bank account. The corporate service provider, first and foremost, wants to sell you a Hong Kong company and related support services (e.g. nominee director appointments, nominee director services, administration, etc).
Opening a bank account is less of a concern for the service provider because if you can't open an account you'll still need to pay them the same amount of money to maintain the company and close it in the future.
And when it comes to opening a bank account, don't be surprised when your service provider suggests low-caliber banks. They might also suggest banks that are completely unattainable. Or, if you're really lucky, Hong Kong banks that you can't even qualify for.
For these reasons, opening an account via a service provider is often a waste of time, effort, and money. After all, they're in the business of selling structures and support services–and, they're not banking experts
It's also important to remember that it's the banks that will be performing due diligence on you, so representing yourself at the bank is almost always better in the long run. To do this, you need to know which jurisdictions accept Hong Kong entities, which banks are willing to open accounts (not all of them do), which bankers cater to international and offshore businesses, how to prepare your application, and much more.
Regardless of which option you choose, if you buy a Hong Kong company with a bank account, you'll eventually face the challenge of opening a new bank account. This could be because you choose to apply at another bank, or because the account that you received when buying the company gets shut down, which is common.
Now, let's look at the challenges that you'll face if you decide to move forward with a Hong Kong company.
Challenges You Will Face if You Buy a Hong Kong Company With a Bank Account

Hong Kong has changed…a lot. With China already imposing its will on the island, there are concerns over what the future might look like.
Some speculate that legal and regulatory changes will only impact Hong Kong residents and Chinese nationals who hold offshore accounts in Hong Kong. But again, that's just speculation.
Of course, such concerns go beyond the scope of this article. Instead, let's discuss the specific challenges that we know you will face if you buy a Hong Kong company with a bank account.
The Introducer Hussle
One of the biggest challenges you need to be aware of when opening international bank accounts is the introducer hustle.
This consists of service providers and bank account introducers promising to set up your Hong Kong company and help you open a bank account, for a significant fee.
The problem with this approach is that 99% of banks that will accept your business through an introducer, will accept your business without an introducer. In other words, you just paid for a useless service.
Now, as long as you are able to buy a Hong Kong company and end up with a bank account somewhere, you might not care if you have to pay an extra $500 to $2,000. But unfortunately, in most instances, introducers overestimate (or exaggerate) their ability to help you open bank accounts. After all, introducers have no control over whether or not a bank will accept you. In fact, most of the time they don't know which banks are best. And that's because they're not banking experts.
Hong Kong's Compliance Overcorrection
Hong Kong used to be one of the easiest places in the world to open a bank account. In fact, banks here would open accounts for anyone and any type of business.
For instance, if you had an IBC in a far-flung location and zero ties to Hong Kong, you could open an account here. Likewise, if you had a Hong Kong company, opening an account at a Hong Kong was a breeze.
But then, everything changed…
Hong Kong banks got strict, overcorrected for their years of lax compliance, and is now one of the most challenging countries in the world to open a business bank account in.
And, that alone is a good reason to pause before you buy a Hong Kong company with a bank account.
In other words, if you plan to set up a Hong Kong company (and you don't have ties to Hong Kong), you need to be ready to bank outside of Hong Kong. And if you're going to bank outside of Hong Kong, you need to question the merits of a Hong Kong company.
Proving Sufficient Ties to Hong Kong
If you plan on opening an account in Hong Kong, you need to be ready to prove your ties. Or buy ties.
In other words, if you have ties to Hong Kong, you'll need to prove it. If you're a non-resident and your business doesn't have a physical office or a number of other physical requirements in the country, then Hong Kong banking is likely out of the question.
We go into the intricacies of Hong Kong banking, how to do it, and what specific options are available for Hong Kong companies in GlobalBanks IQ.
Undesirable Banking Options
If you do buy a Hong Kong company with a bank account, you may have to settle for a digital banking option, electronic money institution (EMI), or fintech solution.
In these cases, both the number of available options and banking features can be limited. Additionally, while they may offer faster onboarding, most digital and fintech options have the same requirements as brick-and-mortar banks in Hong Kong. So, account opening will still be challenging for non-residents with zero ties to Hong Kong.
Alternatives to Buying a Hong Kong Company With a Bank Account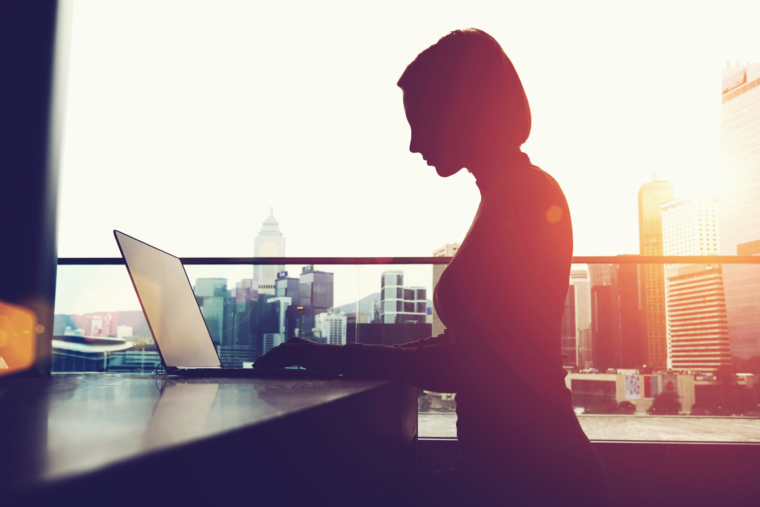 This article has highlighted some of the challenges you'll face if you buy a Hong Kong company with a bank account. But the question remains if you don't buy a Hong Kong company, what should you do instead?
Well, there is a wide range of structures available that can offer similar benefits. Whether you are looking for asset protection, tax efficiency, more reliable banking options, the ability to access Asian markets, or just want a credible structure with a transactional corporate account – you can unlock these benefits with a different structure.
To determine which jurisdiction is best for you, you'll need to define your goals and priorities. For instance, why do you want an offshore company in the first place? Where are your customers? What types of activities the business engage in? What are your banking objectives and what banking services do you need?
Do You Already Have a Hong Kong Company?
If you already have a Hong Kong company and you don't feel like restructuring your business or redomiciling your assets, you might be wondering what you should do.
Likewise, if after careful consideration, you've decided that Hong Kong is still the best jurisdiction to set up your business, you might be wondering what banking options you have.
Well, in either case, it's still possible to open a bank account for a Hong Kong company. And the banks available to you will depend on a few key variables and your client profile.
In fact, with the right information, a bit of direction, and knowledge on which specific banks (and bankers) to contact, you can open a bank account for a Hong Kong company with real brick and mortar banks. That means you don't have to pay extortionate fees to open an account.
We share how you can do this, which banks to target, and provide detailed account opening strategies for a variety of situations, in our recent report How to Open International Bank Accounts for Offshore Companies.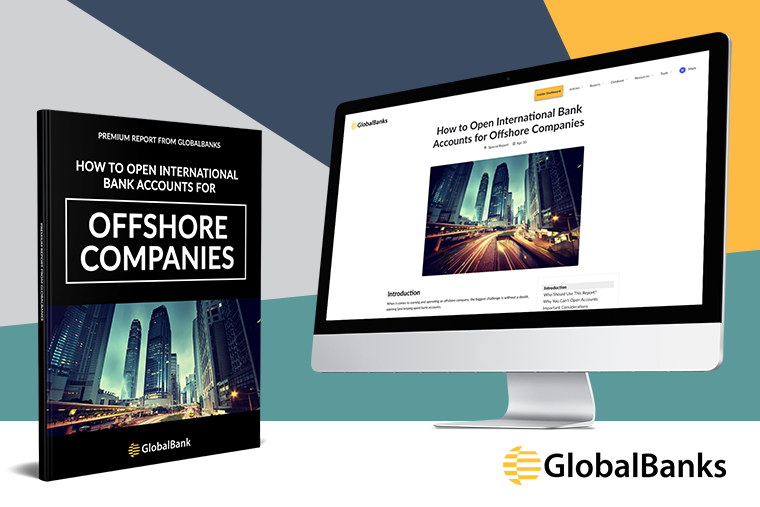 This report includes specific strategies, suggestions, and banks that cater to offshore companies. Including companies incorporated in jurisdictions like Hong Kong, BVI, Belize, Panama, Seychelles, and more.
Of course, you get immediate access to this report when you join GlobalBanks Insider. You'll also unlock the rest of our GlobalBanks Insider reports, checklists, and mini-guides. Plus, you get direct support from our team to solve your toughest account opening challenges.
Ready to Open a Bank Account for a Hong Kong Company?
If you need help finding the best bank for your Hong Kong company, want to know which banks will actually accept you, or just aren't sure where to turn, we can help.
If you're ready to take action and start opening international accounts now, you can access GlobalBanks IQ, our dedicated international banking intelligence platform.
GlobalBanks IQ gives you everything you need to start finding and opening accounts for you or your business today.
When you join GlobalBanks IQ, you immediately unlock the GlobalBanks Database of international banks — home to 250+ banks in 50+ countries. 
And, you get access to our library of premium (members-only) reports. These include proven account opening strategies, country-specific banking options, and lists of banks for specific client types.
Plus, you unlock our account opening checklists, dedicated account opening alerts, and much more. 
To get started, click here to see if GlobalBanks IQ is the right choice for you to start accessing the benefits of international banking today.
You can also view all of the account opening solutions offered by GlobalBanks on our products page.