Mauritius Bank Account Opening
Everything you need to start opening bank accounts in Mauritius today....
Looking for a bank account that you can open remotely? Maybe you need an account for your offshore business? Mauritius might be the answer. Keep reading to learn how to open accounts in Mauritius for you or your business.
Topics Covered (Feel free to skip ahead!)
So if you're interested in banking in Mauritius, you've come to the right place…
Thousands of people have hit this page in the past month. And most of them are in the exact same position as you. 
They're looking for banks that offer remote opening, accounts for offshore businesses, and the ability to send and receive international transfers. Regardless of the industry they work in or the passport they carry. 
Mauritius is an established banking hub, with reputable banks, and an openness to offshore companies, high-risk industries, and people from the unlucky-passport club. 
We've helped people from all around the world open bank accounts in Mauritius by following the strategy that we outline below.
So keep reading to learn how you can seamlessly open accounts in Singapore for you or your business…
Why Banking in Mauritius is so Attractive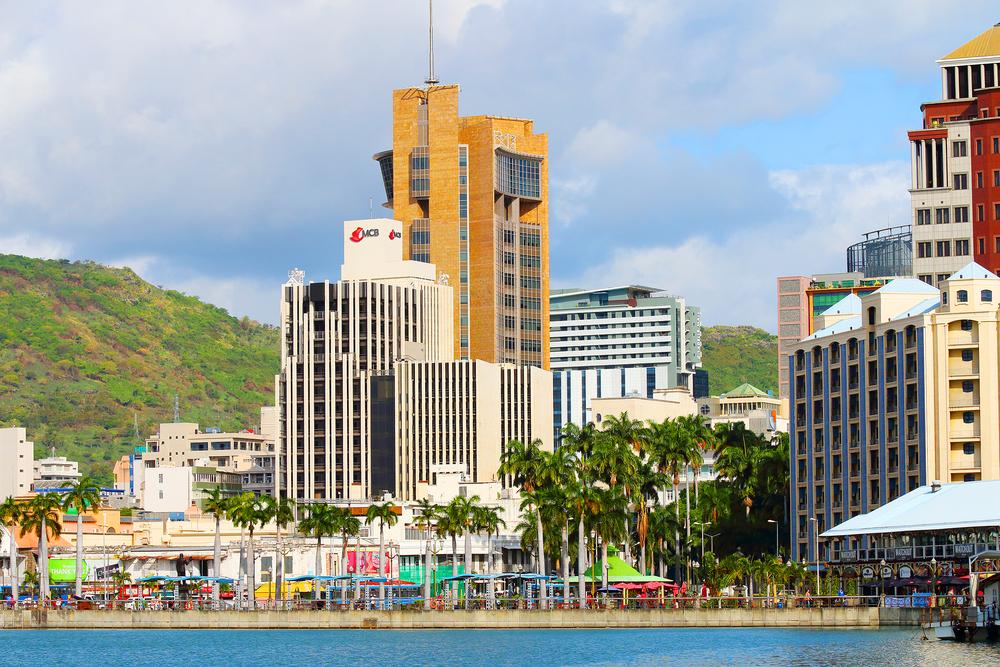 Why do so many people want to open bank accounts in Mauritius? 
This small African island boasts a stable political and economic environment and has more than 30,000 offshore entities and 20 international banks. 
This suggests that Mauritius is a strong, stable, and flourishing country, at least in economic terms. 
In fact, the majority of its economic activity is generated by agriculture, heavy industry, and services. This means that Mauritius has a solid foundation that enables them to withstand sudden changes in the global economy.
For these reasons,  Mauritius is a good banking jurisdiction, primarily for non-resident individuals and companies who can't access a more desirable banking jurisdiction.
Or don't have the time or money to physically travel to another jurisdiction to open a bank account…
Open Non-Resident & Remote Accounts With The FREE 'Non-Resident Banking Starter Guide'
How to Start Banking In Mauritius
If you're ready to start benefiting from banking in Mauritius then the next step is to open an account here.
Here are the steps to start banking in Mauritius:
Warning: Don't Make These Banking Mistakes In Mauritius
It's important to understand that you'll undoubtedly face some issues when opening accounts in Mauritius.
The world may be more linked than ever before. Yet, regulations are increasing and account opening is becoming much harder. 
In fact, today, banks are unable to keep up with the ever-increasing demands of regulators and the increasing compliance burden that they're being asked to carry. 
The problem is that most people don't know the new rules of the game. 
They go in blind. Choose the wrong bank. Carelessly slap together application answers. And don't take the application process seriously.
They don't understand the bank's sensitivities, likes and dislikes, account opening quirks, or the best strategies to use.
And what's the end result? Their application to open a bank account in Mauritius gets denied!
As a prospective client at a bank, it's your job to make the bank comfortable and convince them that they want to serve your needs.
After all, whether you're opening a bank account or sitting down at a restaurant, everyone appreciates a client that is easy to serve.
How To Open The Best Bank Account in Mauritius
There are hundreds of service providers that claim to be able to help you open accounts in Mauritius.
Here's the reality…
Most of them don't have banking relationships
Most of them don't understand your banking needs
None of them will guarantee the account opening remotely
That's dangerous for three reasons…
You're sharing personal information with third-party service providers
You risk inaccurate financial details being shared without your consent
You're handing over money without any reassurance you'll get any value


In other words, in the case of Mauritius you just spent US $850 – $1500. All for an unnecessary service that you could have completed on your own.
How can you do it on your own?
You could very quickly find yourself wasting a lot of time and money trying to open an account. Unless you know which banks and branch (and even banker) to speak with.
So you need to prepare carefully and strategically before setting foot in a bank or interacting with bankers. 
You need to clearly understand your banking goals. And you need to know the benefits that you're actually after. 
That means you need to be aware of the risks and disadvantages of the bank, bank account, and more. 
You know, those little, hidden "cons" that no one talks about. Like hidden fees, internal policies, restrictions, and compliance quirks. 
And that's where we come in…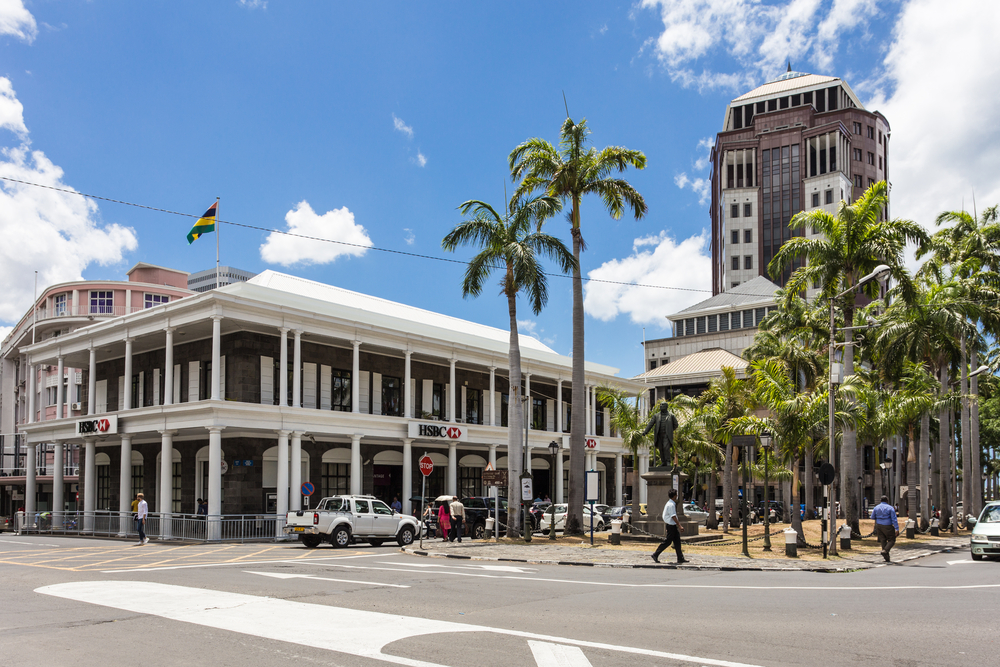 Yes…opening an international or offshore bank account in Mauritius can be complex. But, we are here to simplify it for you.
At GlobalBanks, our goal is to help you find and open the bank accounts that you need as fast as possible!
We understand the offshore world, what bankers want, each bank's compliance concerns, and the specific needs of clients just like you. 
And that's why we put together the Mauritius Remote Opening Report. To provide you with an actionable road-map for successful account opening in Mauritius.
If any of this sounds familiar, you will get a lot of value from this report:
Looking for an offshore bank account that you can open remotely?
Trying to find a bank that will open an account for your offshore company? 
Trying to find a bank that doesn't turn you away because of your nationality?
This report caters to people facing these exact challenges and provides you with instructions on how you can open accounts remotely with the best banks in the country.
It also includes real-life experiences, mistakes, and challenges faced by other GlobalBanks Insiders and our own team members. 
The result? You get to avoid costly mistakes and open accounts in the most cost-effective and efficient way possible. 
Get all the information you need to successfully open bank accounts with our Mauritius Remote Opening Report. Take a look inside…
The Ultimate Guide To Remote Account Opening
With the most comprehensive banking in Mauritius report available anywhere, you'll also receive…
Access bank information in the GlobalBanks Database…
If you're interested in getting started and opening accounts in Mauritius, click through below to learn more about this report and the benefits you can receive as a GlobalBanks Insider…
Ready To Start Account Opening?
Get your Remote Banking In Mauritius Report & Become a GlobalBanks Insider Today...
If you're not ready to unlock the power of GlobalBanks Insider, you can still access more great content from GlobalBanks for free.
Open Non-Resident & Remote Accounts With The FREE 'Non-Resident Banking Starter Guide'....
If you haven't already subscribed to the GlobalBanks Newsletter, here's your chance–sign up today and start receiving intelligence from the most comprehensive international banking platform available. 
We share insights, alerts, and free coverage every week to our subscribers. This is your chance to join a growing group of people who are using international and offshore banking to improve their businesses.
Sorry, but you cannot copy the content on this page.